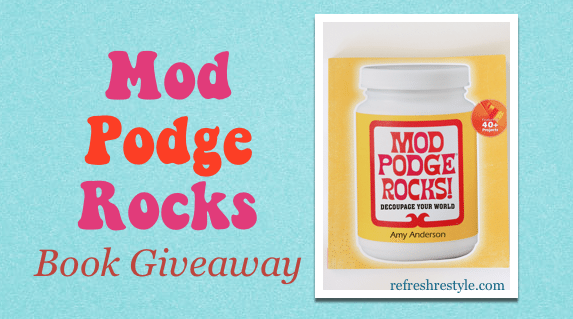 You may have noticed that my Mod Podge skills have gotten better 🙂
and this is why: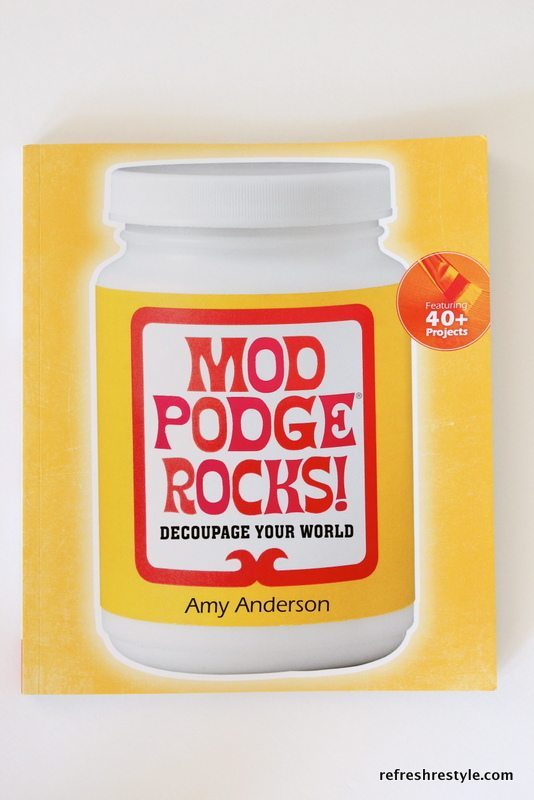 Amy Anderson from Mod Podge Rocks! wrote this amazing book,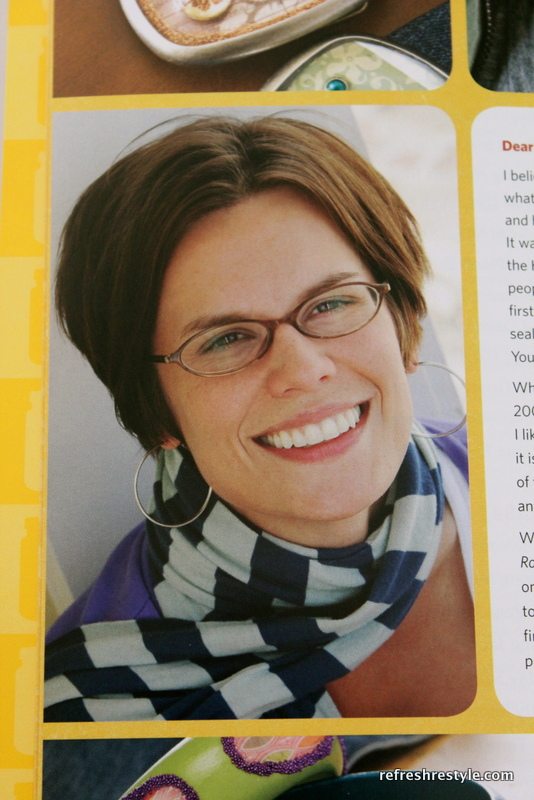 and I got a copy to review and one to giveaway!
Thanks Lark Crafts!
There are over 40 projects
to inspire you!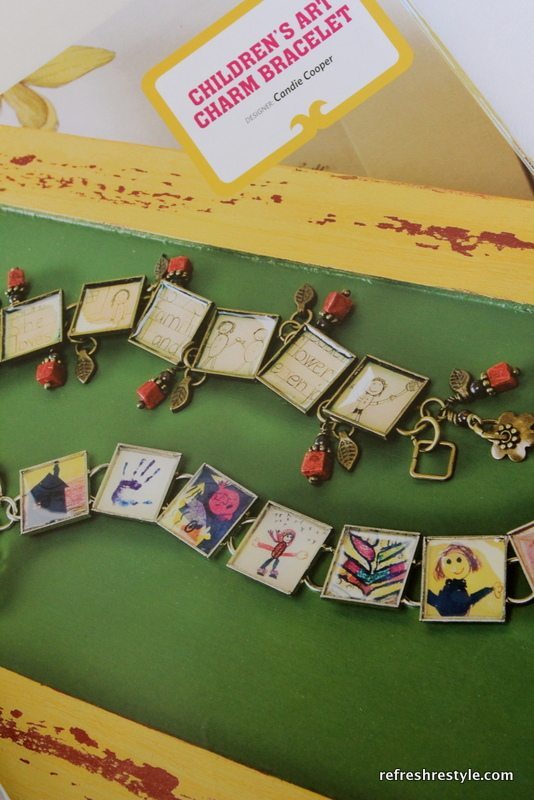 I love this charm bracelet created from a child's art 🙂
My grandsons would be so proud to see one of these on my arm.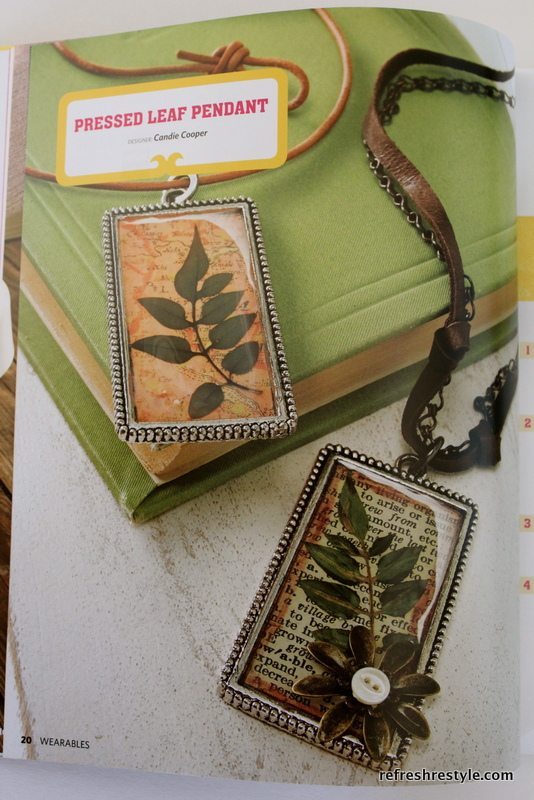 or this pressed leaf pendant!
This one really caught me off guard: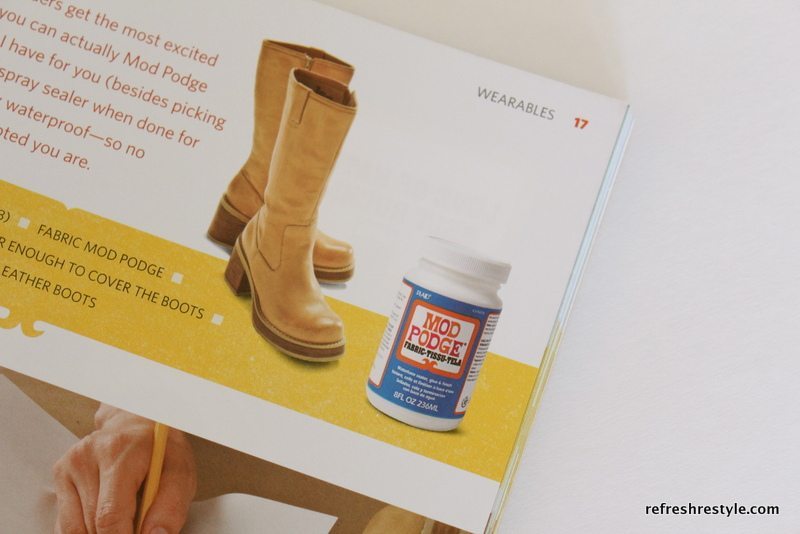 Mod Podge Boots!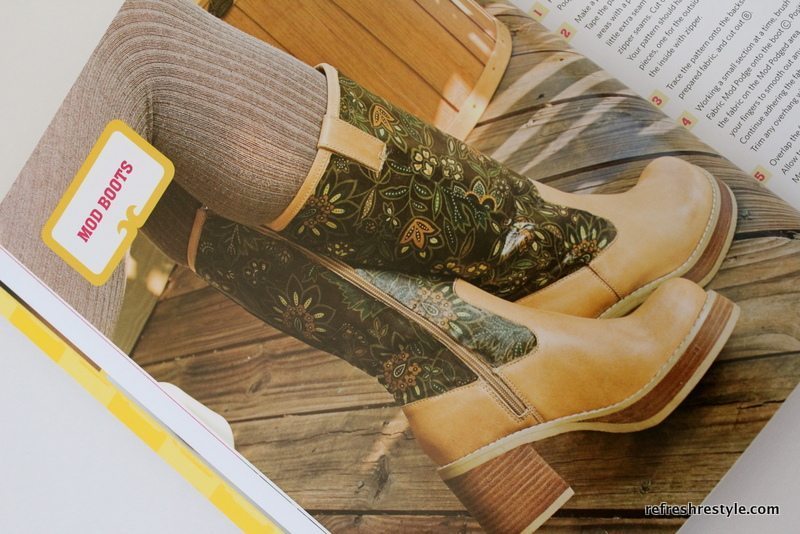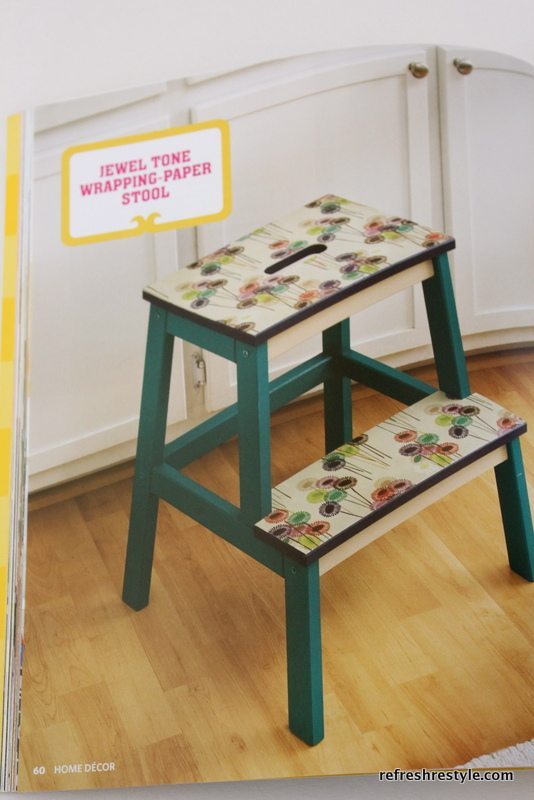 Love the use of wrapping paper on this stool.
—————-
There are plenty of pictures, great instructions,
and a section on everything  you need to know about
the different Mod Podge formulas used in the book.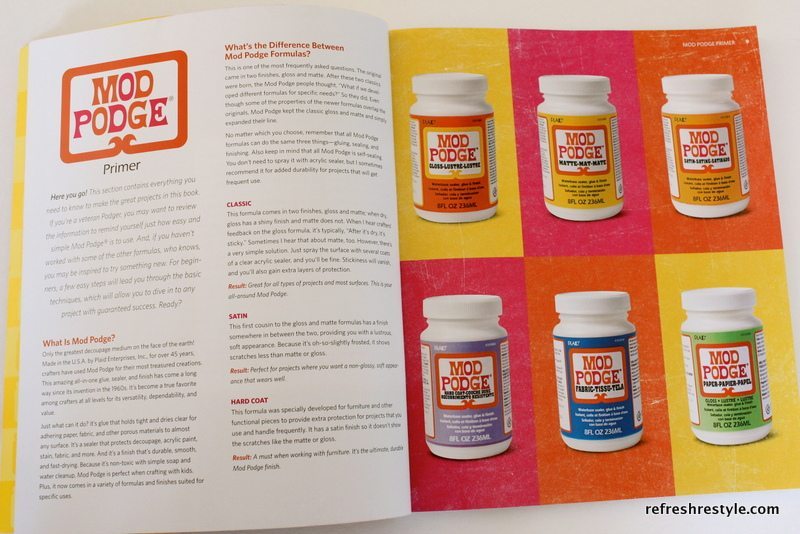 I am using the Rafflecopter for entries (it's my first time)
I know you will love Mod Podge Rocks! – Decoupage Your World
As much as I do!
Good Luck! You can also buy it here, or at your local book store.
Only one required entry ~ the rest of the entries are optional 🙂