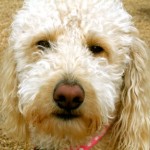 Hi it's me (Murphy) again!  Things went well for my debut,  looks like Monday With Murphy is a go!   While Refresh is making her curtains, I came up with some thoughts of my own:
Simple panels, but they really make a statement…with all the patterns, looks great because everything is in the same tone.  Refresh says the room's a little busy for her!  What does she know???
Look at those puddles, not the kind of puddles that I like to jump in, but beautiful anyway!
If I have a say, these are the ones I'd pick!  Refresh said the color is beautiful, but won't match what she's doing in the kitchen!  🙁
Nice and fancy, what's your style?
Me, being the animal that I am, I choose these!  Nothing like a deer valance!  Yes these are my pick!
Or these with the tassels!  Love chewing on tassels!
Don't these just bring your eye to the window, without covering it up.  Refresh did that in our living room, she said the curtains are there just to get you to look out at the lake!  And that's what I do, when I walk in the front door.
These are all burlap, any you know that's what she's making for the kitchen window…she tries to use burlap at least once a month!  What is it with burlap!  I just hope hers look as good as these!
Here's what Refresh is using:
Oyster colored burlap and a king size sheet, oh boy, can't wait to see how this goes!
Leave comments on what subjects you'd like me to share, if you want to!  Murphy over and out, see you next Monday!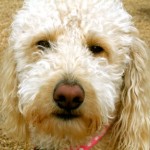 You can click on each photo to see their source!  Don't you just love the internet!