When I started this a month ago, I didn't realize the journey that I was about to take. Today I'm sharing my finished office + craft organized creative spaces.
After committing to this challenge, I looked around these spaces with dread. I drifted in and out of clutter depression. Blaming myself for letting them go for so long and not taking the time to do something about it. Clutter plays a mind game with you, buying things because they're on sale, made me good. Storing those good deals and never using them, makes me feel guilty. The truth of the matter is that I never needed to buy them.
We all love to post ugly before photos and glamorous after shots, while nothing about todays post will be glamorous, it has been very freeing. My mind feels as decluttered as my office and that's a good thing! It was the first space that I tackled and I'm happy to say that I've been able to keep it under control.
As for the craft supplies, I did donate some of them and I'm aware that I need to cull through them again. I still have that little, I might need this, attitude to deal with.
Clearly, I don't need to purchase anything, nada, nothing to craft with! I think I found a total of 5 glue guns. (In my defense, we moved last year and I unpacked several boxes that were still in the garage.) There were a few in those boxes, don't laugh!
After dealing with this, I can confirm everything that you've ever heard about clutter is true.
Causes stress – it constantly tells our brain that our work is never done.
Causes guilt and embarrassment, we should be more organized and we never want anyone to see our office or work area.
Causes you frustration, not being able to find items that you need when you need them.
Take the time, do the work. De-clutter, find a place for everything and put it back in it's place after you use it. We can do this, we're all in this together, cheering each other on!
Here's a reminder of where the office started: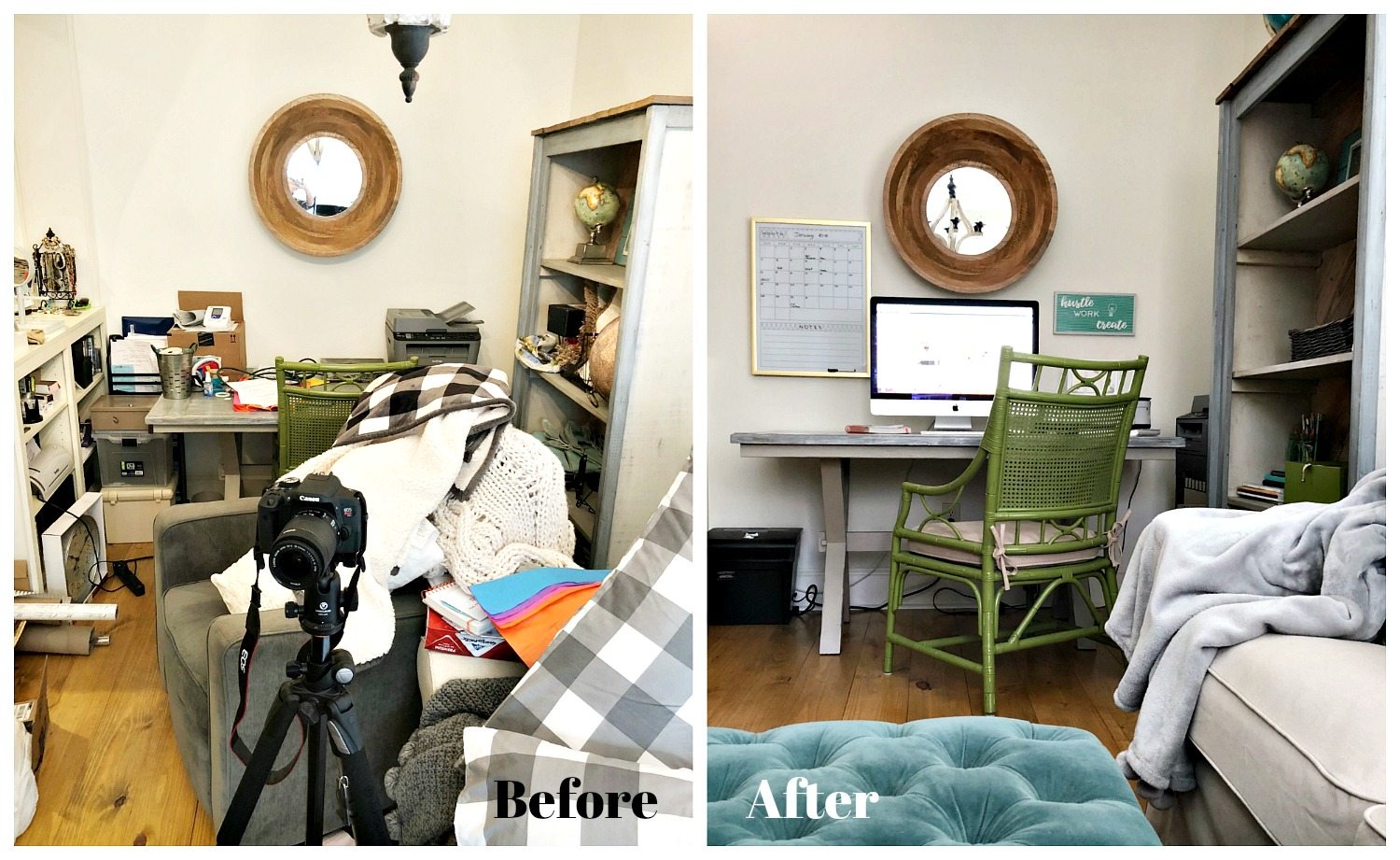 I didn't purchase anything for this makeover, I shopped my home (we know I have plenty of accessories). My husbands desk area: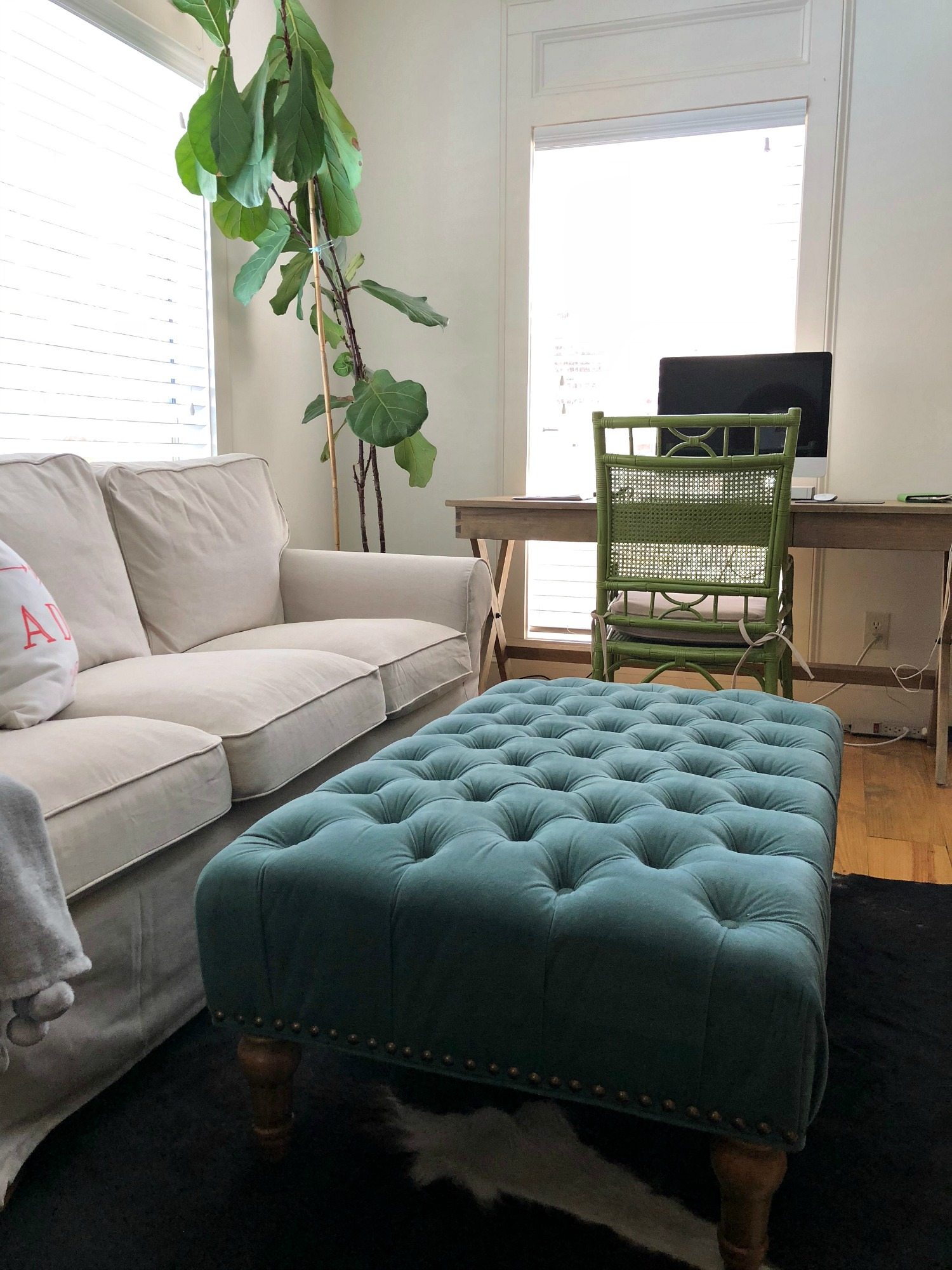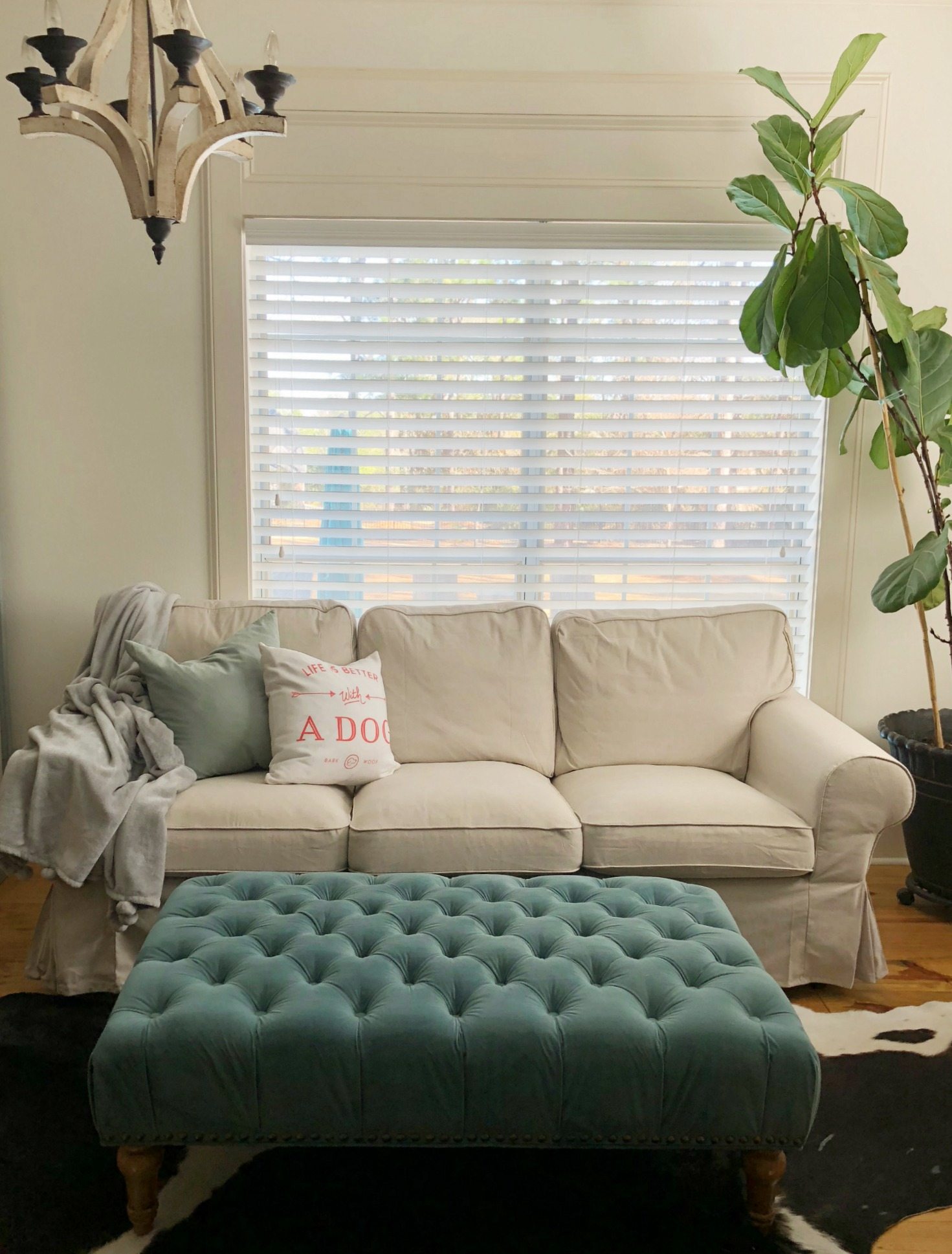 My desk area: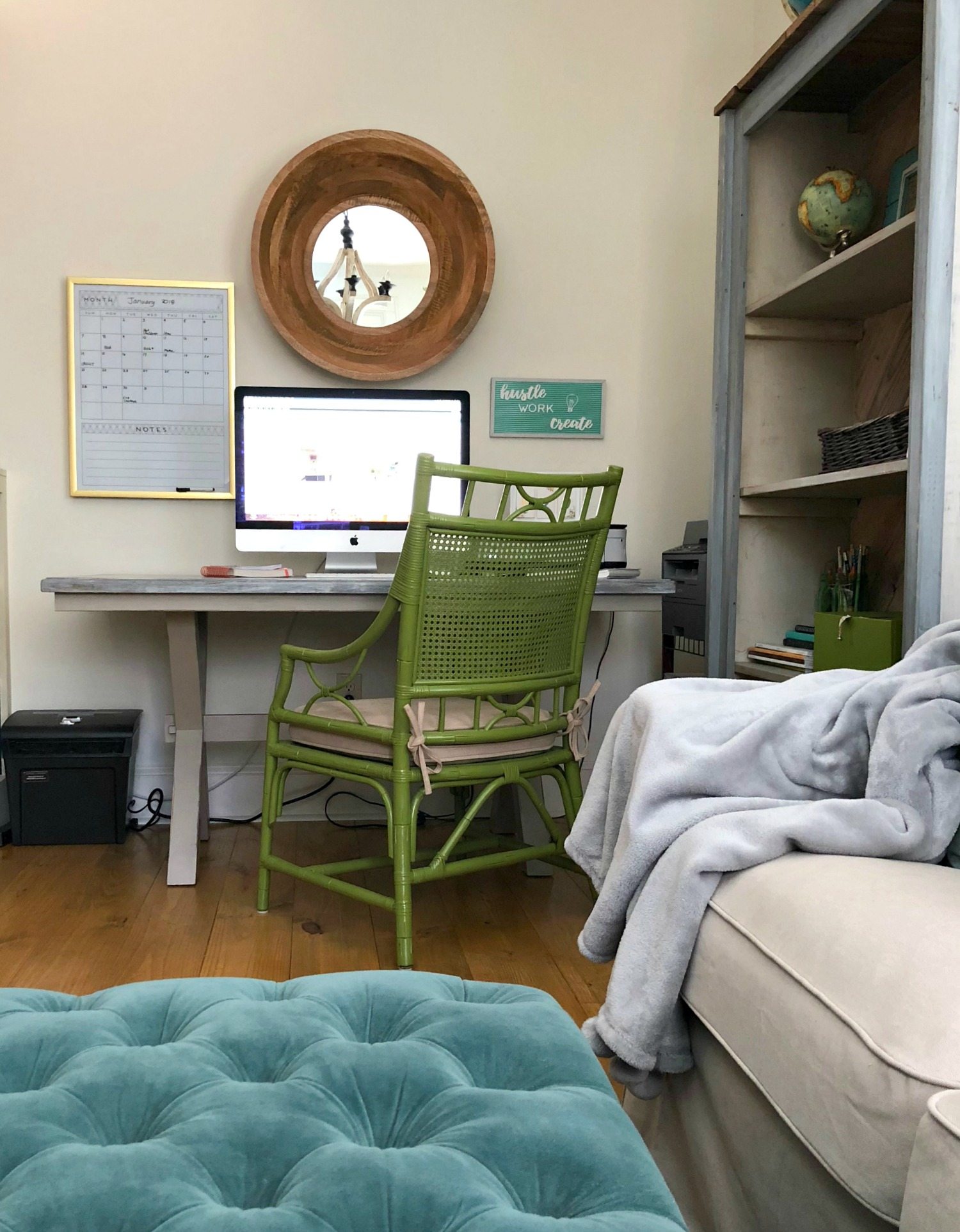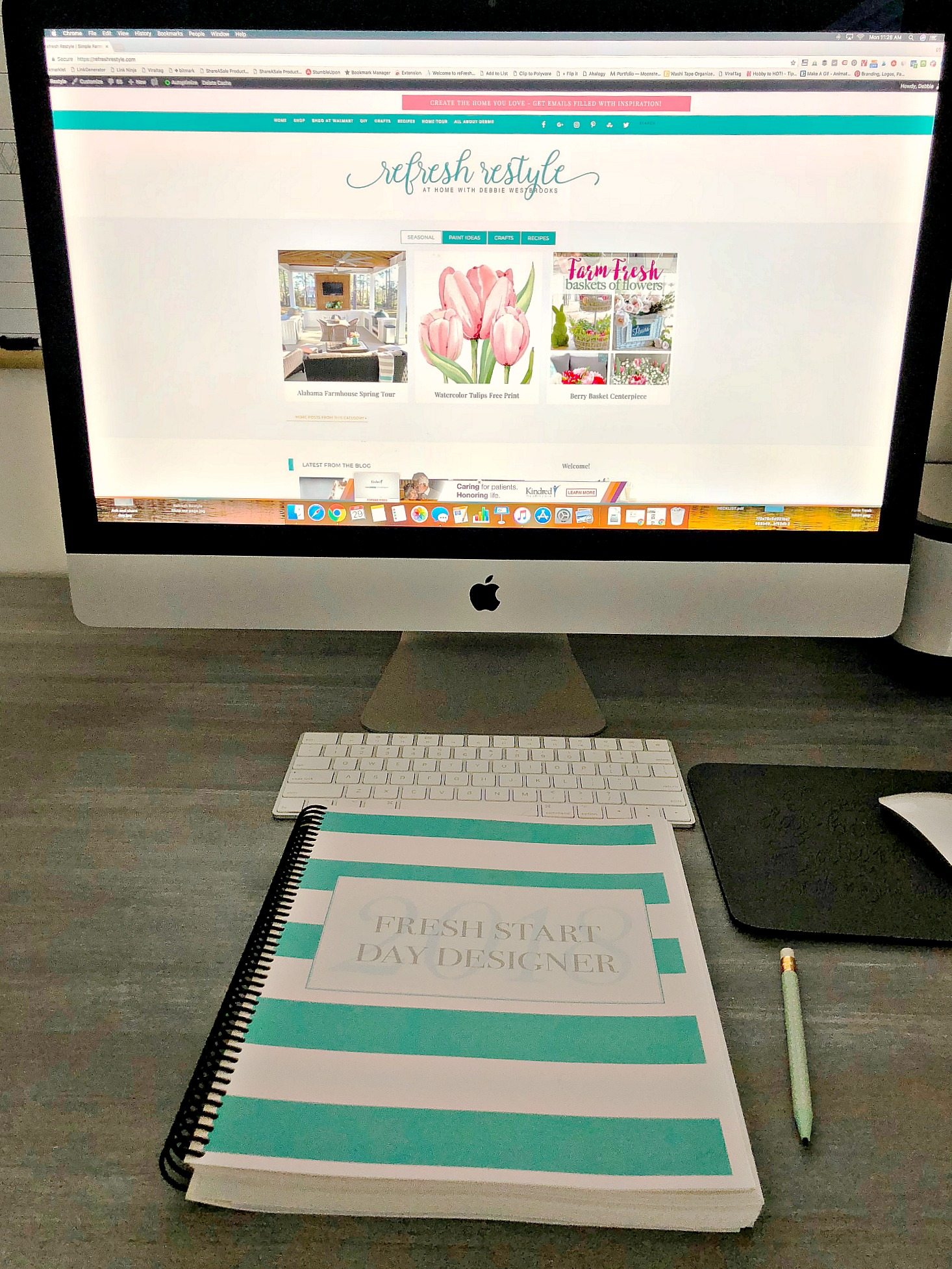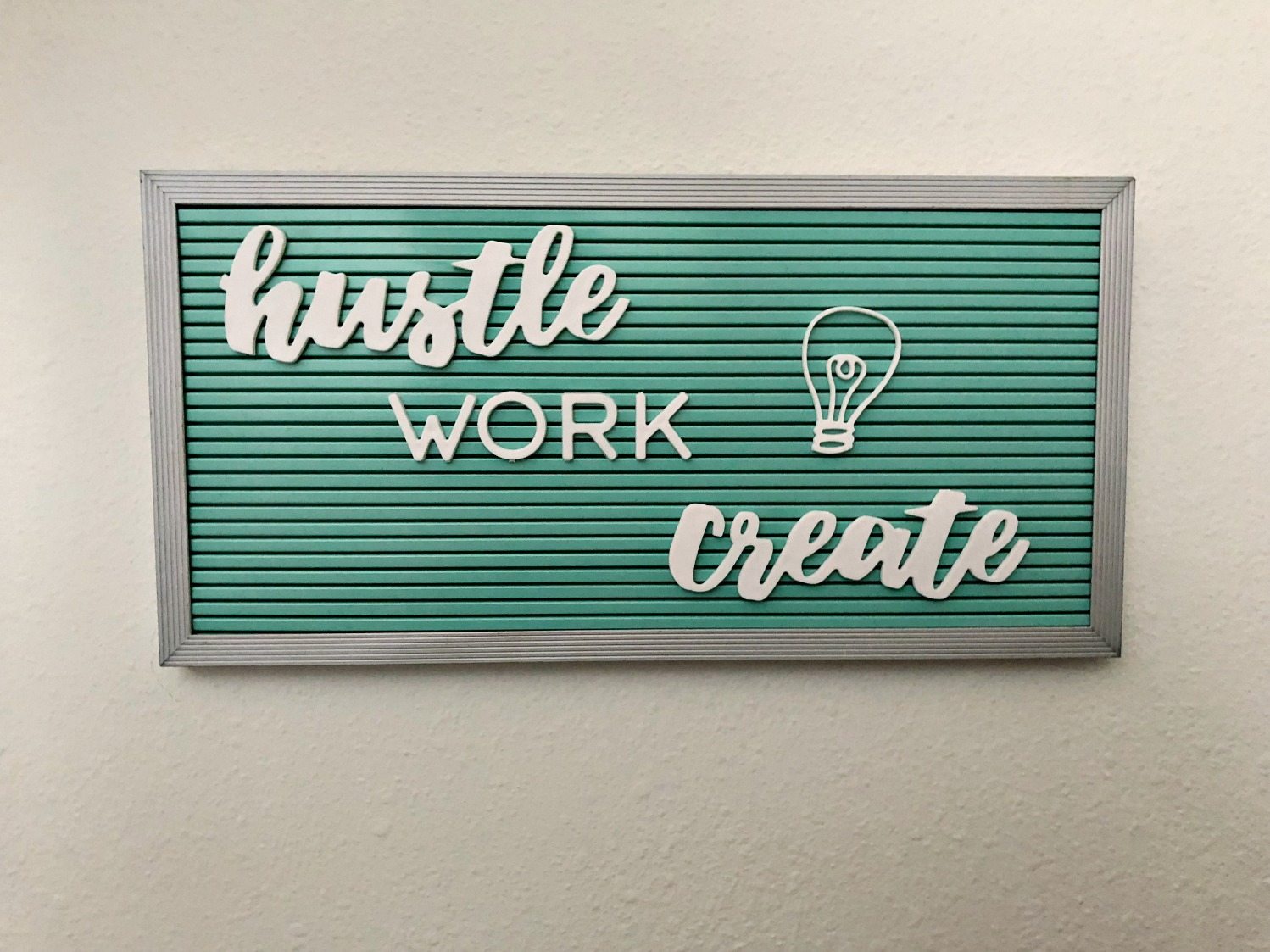 I kept the office as minimal as possible, cozy minimal.
Now for the Craft Storage area: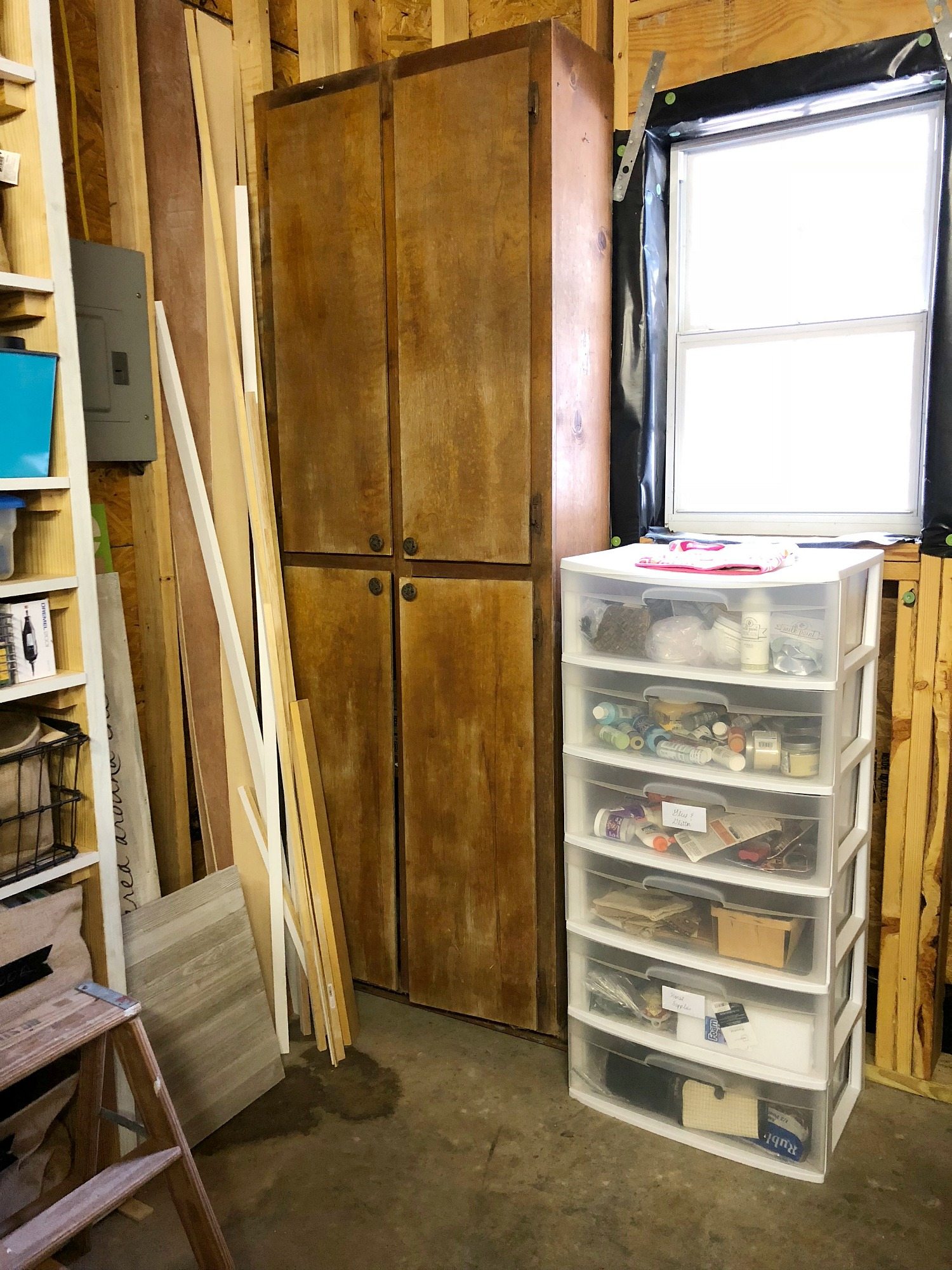 That cabinet in corner was already in the garage, I use it to store gallon sized cans of paint for the house, chalk based paint, primers and waxes.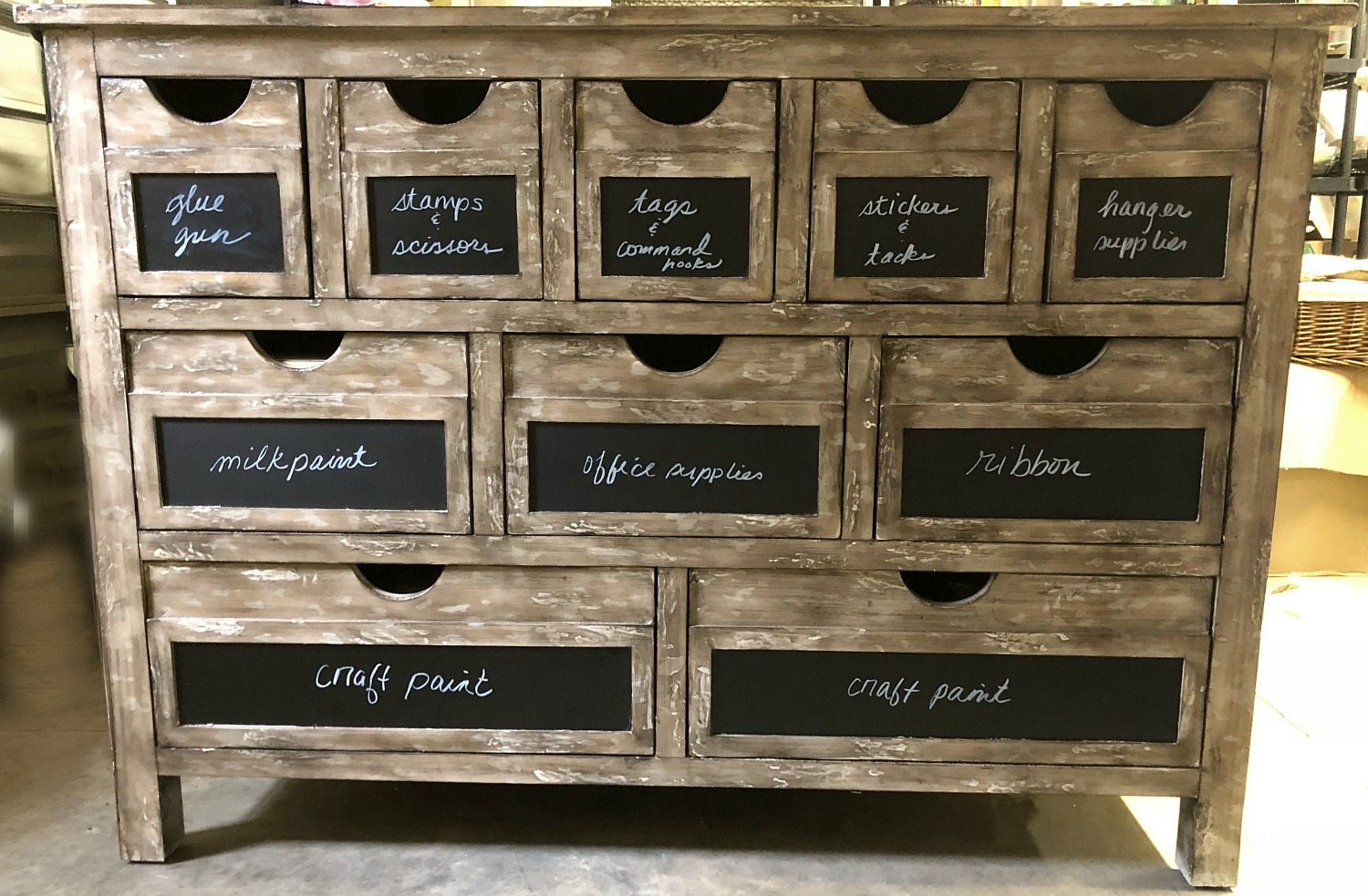 The craft storage area is in a garage corner, nothing pretty to look at but it sure feels good to be able to find stuff!
After all this, we did start working on the rest of garage. Last year we downsized, from a house of around 5000 sq. ft. to around 3000 sq. ft. and this 2 car garage has been packed to the brim. We are seeing some light at the end of the tunnel and that's encouraging! Take a look at part of the tool area: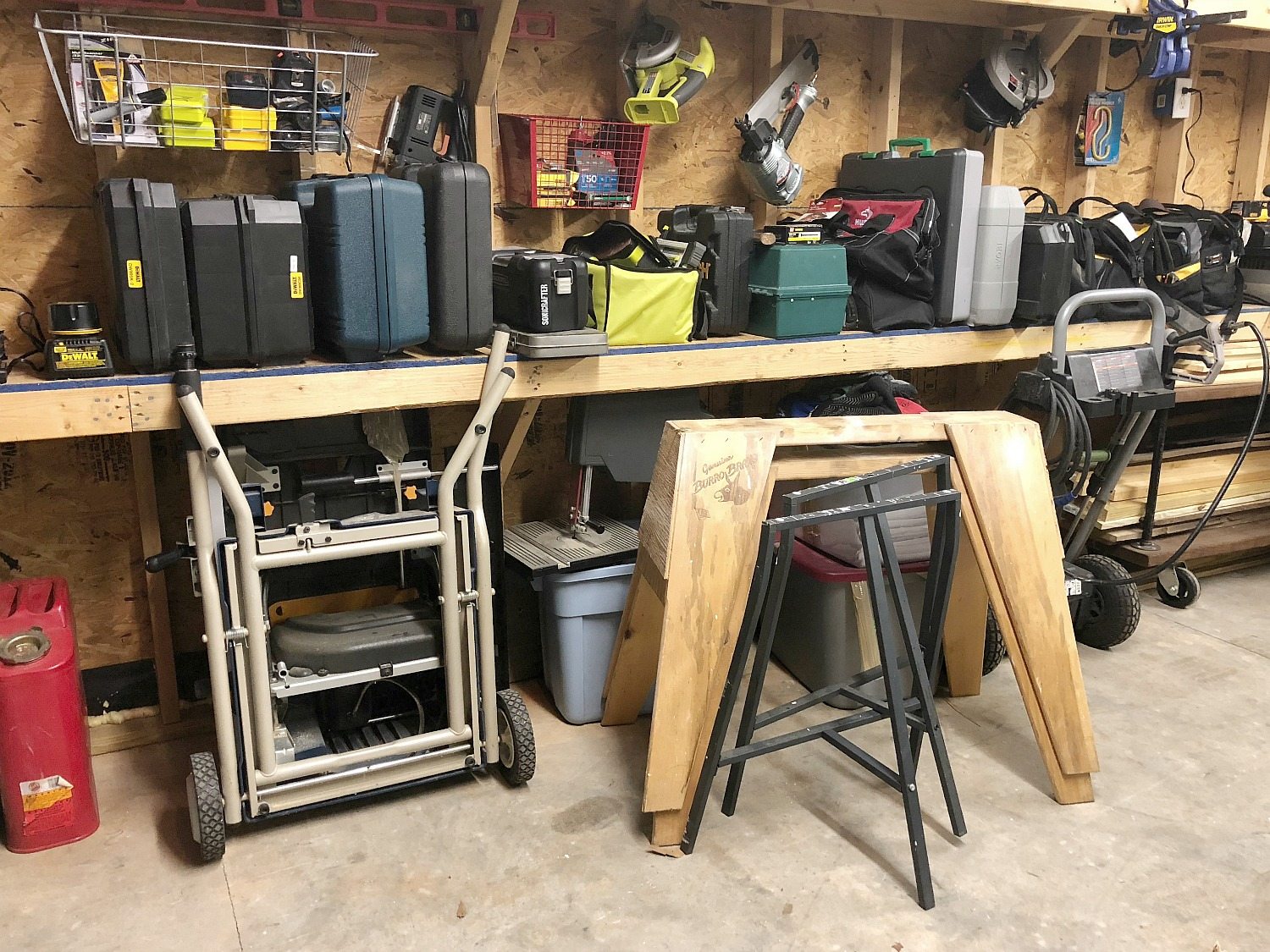 Thanks so much for joining us in this month of de-cluttering, clean up your act challenge.
Be sure to check out the other areas, from my friends. Just click on the links to see what they did:
My Repurposed Life – Clean Up Basement
Create and Babble – Craft Room & Basement
The Kim Six Fix – Clean Up Your Act 
H2OBungalow – Creative Space
Don't forget about the prizes:
You will have until Noon EST on February 3 to submit a photo of your cleaned up and organized space. We will be choosing winners based on the Most Dramatic Change (2 winners) and the Most Creative Use of Space (2 winners) and they will win one of the following prizes:
**WINNERS MUST BE 18 YEARS OF AGE AND OLDER AND RESIDE IN THE CONTINENTAL U.S. Both a "before" and "after" photo must be submitted to be entered. Decisions of the judges are final. We reserve the right to disqualify entries that do not meet the criteria. Winners must provide shipping address within 24 hours of being notified or a new winner will be chosen. We are not responsible for lost or mis-delivered prizes.
Please click on the linky below and share a photo or blog post with your finished creative space makeover.