Sometimes we look around our house and we think that a certain area is too cluttered and that it needs to be cleaned up. I know we all have those areas! Take some time out of your busy schedule to organize certain areas that are important to us. Check out some of these Organization Ideas and Tips, they may be just what you need to get started.
Don't let everyone's shoes pile up by the front door. This is an easy DIY and will hold all those shoes and keep them out of the way.
Pallet Shoe Rack
How often do we offer our guests coffee? Almost always! Have a designated space for the coffee maker and all its essentials.
Coffee Station
I have to admit, the drawer that houses all my big spoons and what nots… looks like this. I will be using this idea myself!
DIY Kitchen Drawer Organization
With all the food we will be cooking for the holidays, it might even be worth the time to clean up the freezer so that everything can be found easily.
Freezer Organization
Now is a great time to create something that will help you keep all your reminders and events in front of you!
Make a Chalkboard 
Keeping all the labels consistent and using the same jars for the spices in a drawer is appealing to the eye.

Spice Jar Drawer
There's sure to be a lot of baking going on over the next few weeks- Let this conversion chart help, especially if you can keep your measuring cups and spoons in the same place too.
Measurement Conversion Chart
If we keep our cleaning supplies area organized, it might motivate us to clean and organize more often? I think so!
Cleaning Closet Organization
It does not matter how big your laundry room is, there should be order in every small space.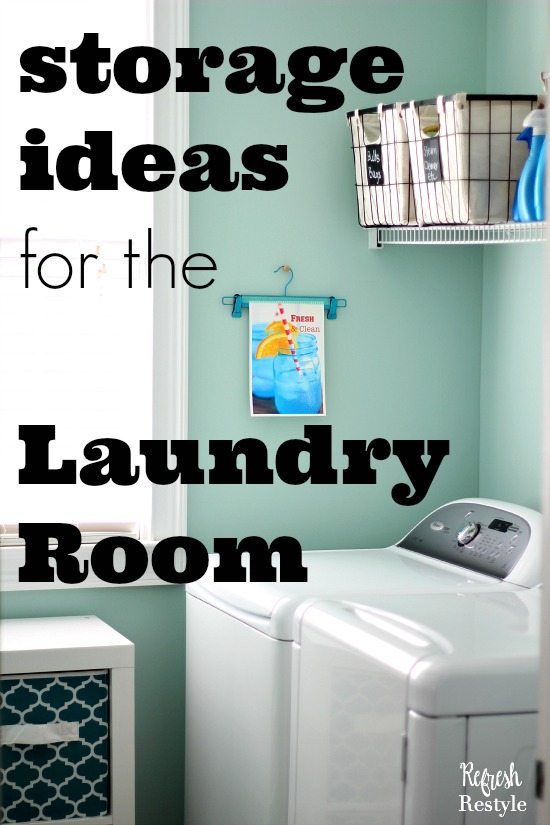 Laundry Room Organization
If you're lucky enough to have a room all to yourself, or even a bookshelf- take in some of these organizing ideas!
Craft Room Organization
Do you tend to keep Christmas cards every year? Here are some great tips about how to keep them!
Keeping Special Cards
We use the bathroom multiple times daily- nobody wants their makeup all scattered around or thrown in a drawer.
Bathroom/Makeup Organizer
Keep all your necklaces and bracelets hanging nicely so you can get to them easier. It looks prettier this way too.
Jewelry Organization
Save those glass jars! Scrape off t he labels and use them for little things in the bathroom or even for organization in the office area.
Reusing Old Glass Jars
If you have kids and you're planning on gifting small toys, get ready for it all before Christmas! I love the hanging buckets! 
Toy Storage 
 Take advantage of some of these Organization Ideas and Tips to have your household running smoothly.