This post is sponsored by HomeDepot.
Everyone was so excited about the Holiday Ornament Tree last week when I announced the Home Depot DIH workshop, did you sign up?? I am back today to share how I created mine. At the end of the post you'll also find my blogger friends sharing theirs, they are all so different and creative, they put a fun spin on the ornament tree.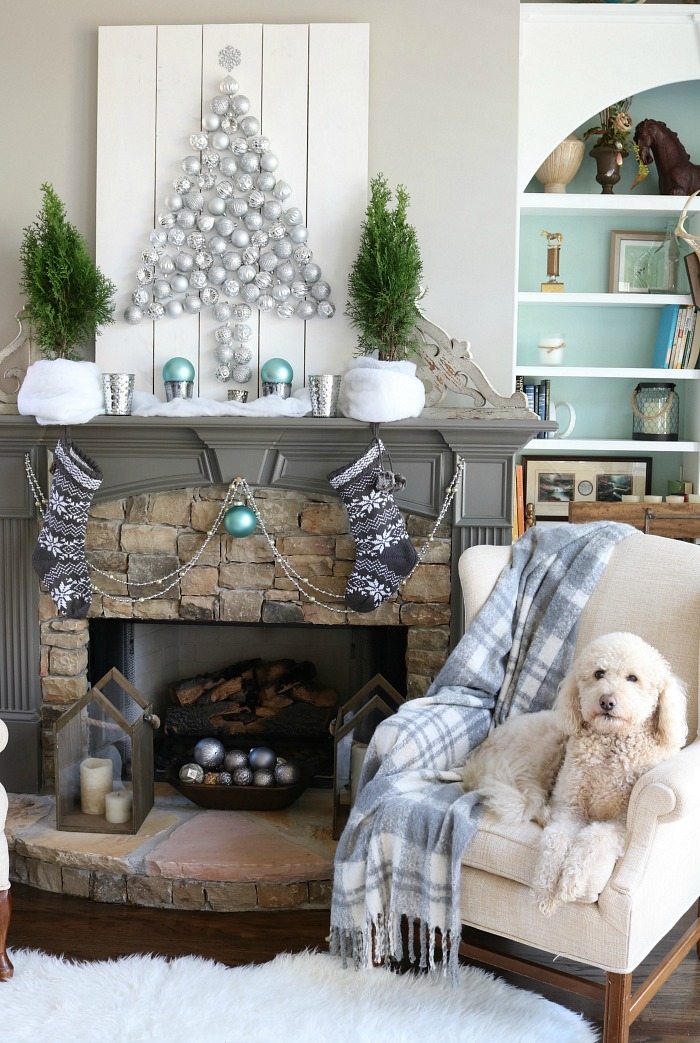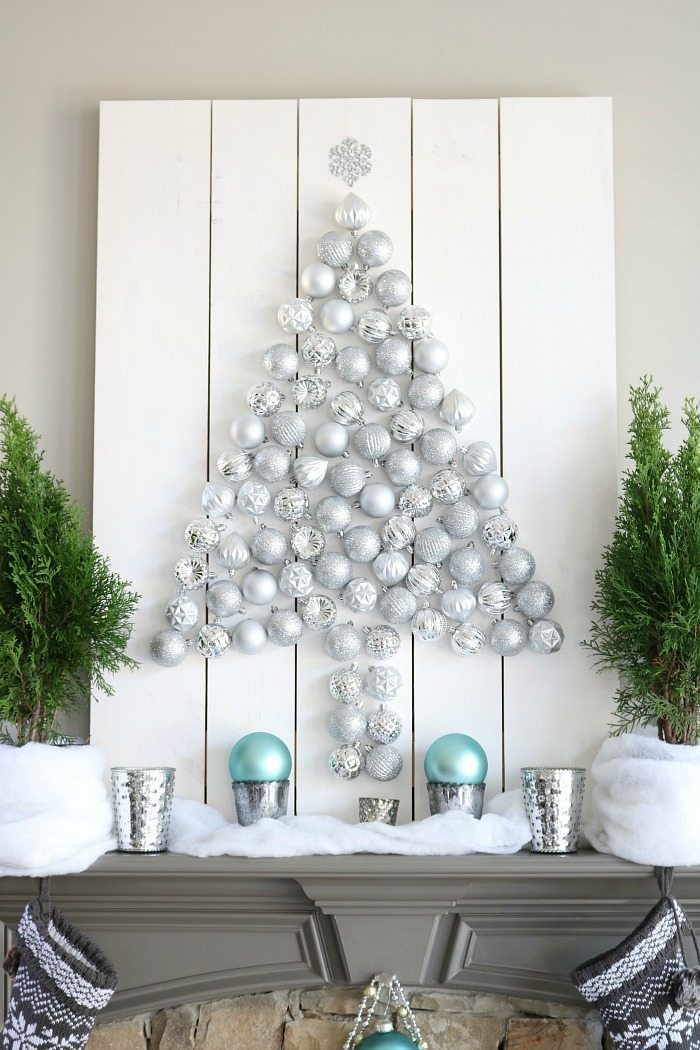 Materials needed:
1 – 1˝ x 8˝ x 12´ Common Board
1 – 1˝ x 6˝ x 8´ Common Board
1 – 1˝ x 4˝ x 6´ Common Board
1 – Box #8 x 11⁄4 ˝ Phillips Square Drive Flat-Head Full Thread Zinc Coated Multi-Material Screw (I used my Ryobi Air strike to attach the braces on mine)
1 – 27 Count Multi Pack Ornaments
Tools needed:
Circular Saw
Drill
Glue Gun with Glue Sticks
Measuring Tape or Carpenters Square
Pencil
Safety Goggles
Sanding Block
Measure, mark and cut:
Using a circular saw or miter saw to cut the three (3) 48˝ sections from the 1˝x 8˝ x 12´ Common Board, the two (2) 48˝ sections from the 1˝ x 6˝ x 8´ Common Board and the two (2) 30˝ sections from the 1˝ x 4˝ x 6´ Common Board. See the cut diagram below, you will have a small scrap piece.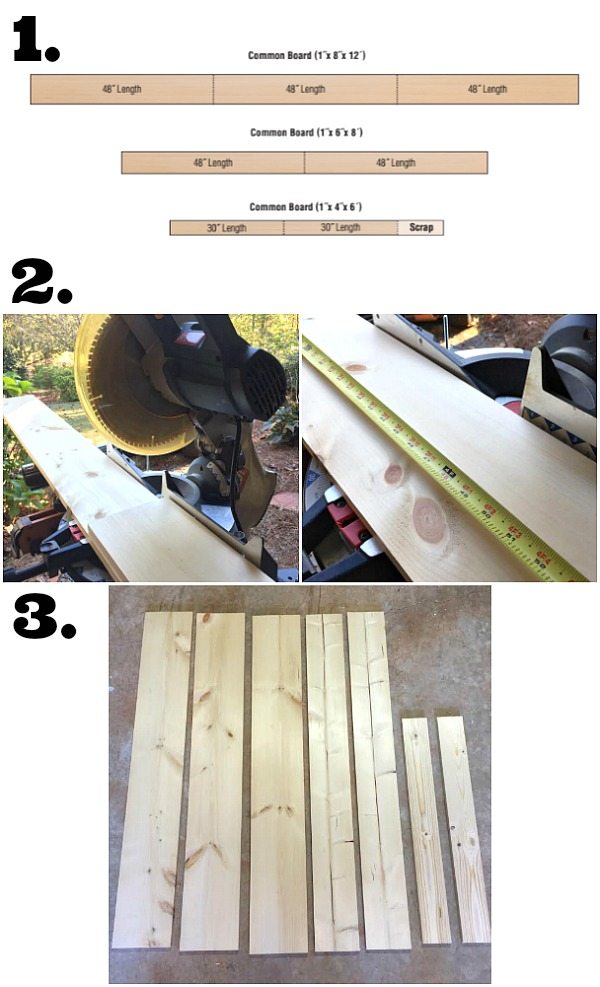 Assemble Boards – Lay all five of the 48˝ boards flat on a table interchanging between the 8˝ wide boards and 6˝ wide boards. Leave a 1 ⁄4˝ gap between all of the boards. I used 1/4″ scraps for spacing even between the five boards.
Attach the Bracing – Center – One 30˝ board horizontally across the five 48˝ boards about 3 1 ⁄ 2˝ down from the top, and secure using two wood screws in each board. Repeat on the bottom with the remaining 30˝ board.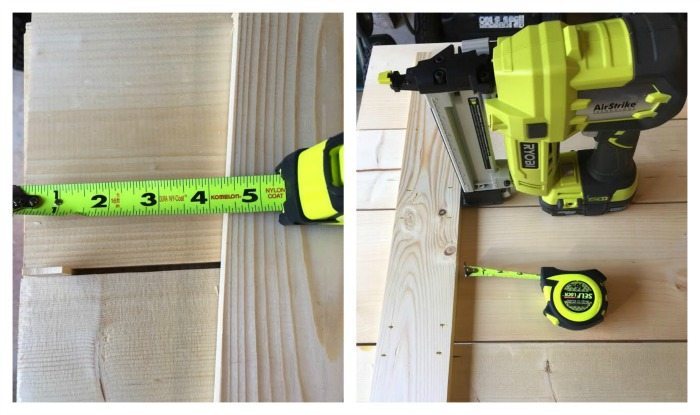 For my design, I decided to paint the boards with Folk Art Milk Paint. You can get creative at this point. Any paint or stain that you desire can be used.
To shape the tree, I place 2 pieces of cardboard to create the design in the shape of a tree. I dry fit the ornaments. After I had the spacing like I wanted it, I picked up each ornament and glued them in to place with my hot glue gun.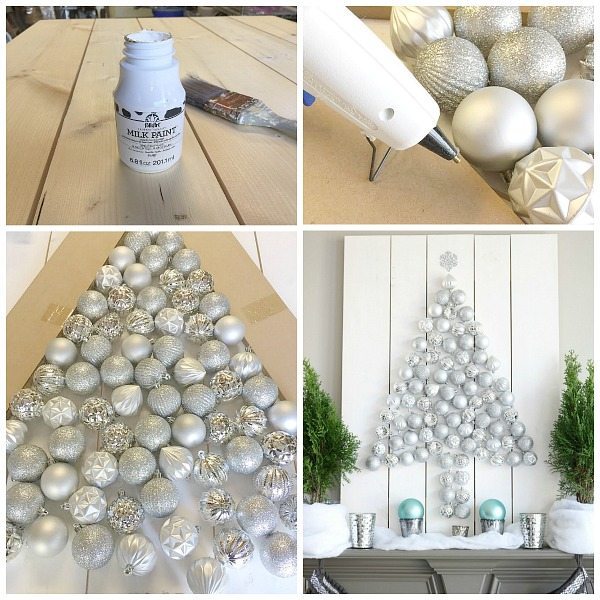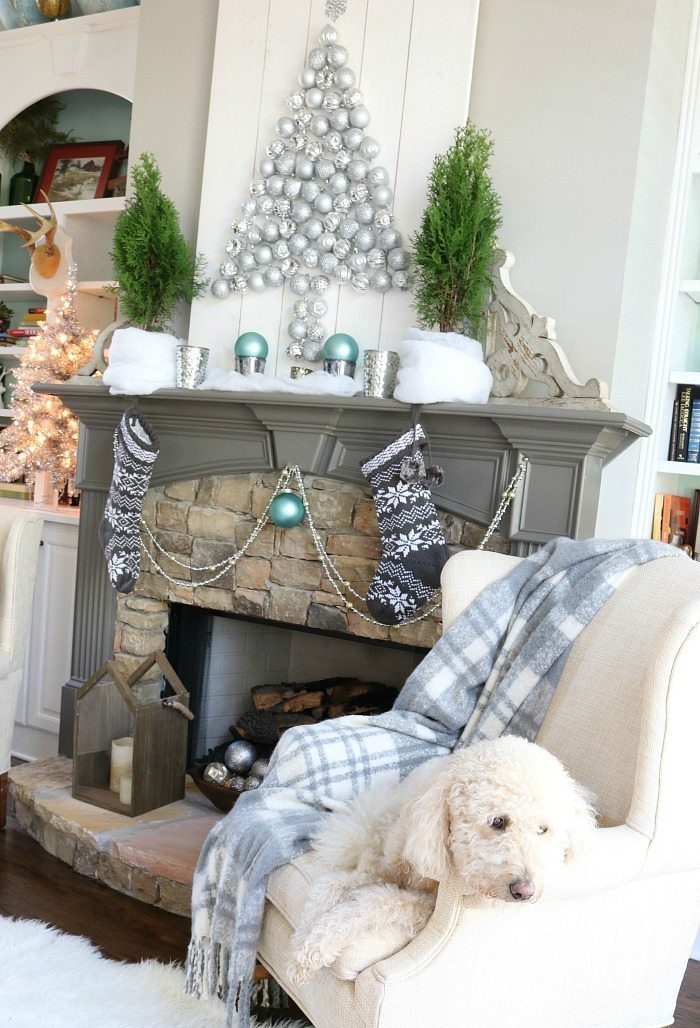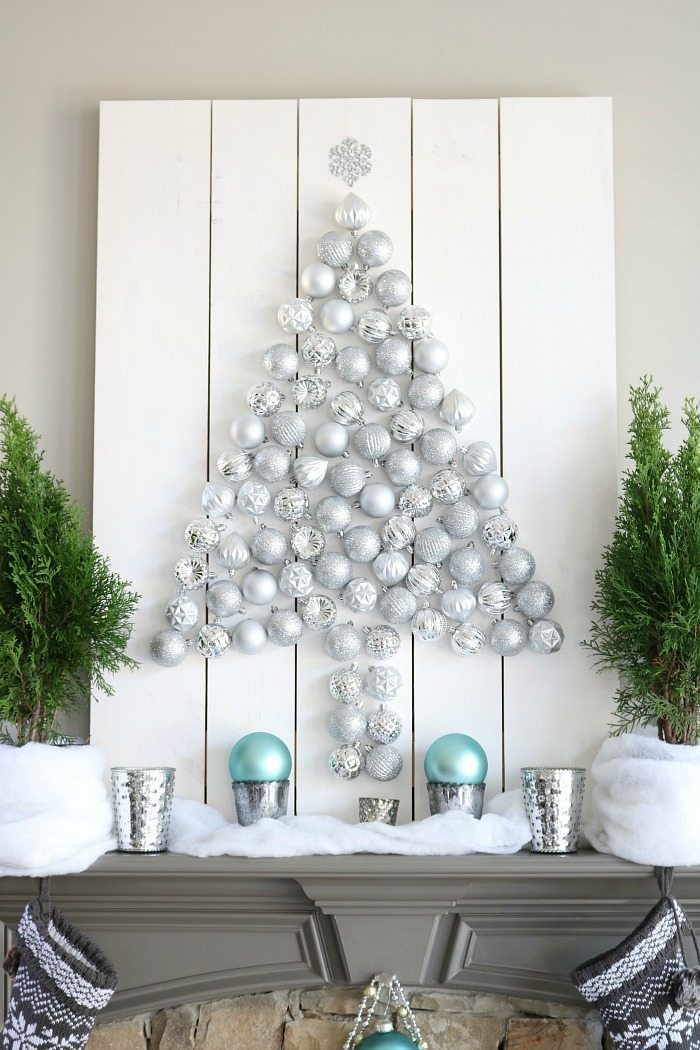 Check out these amazing ornament trees: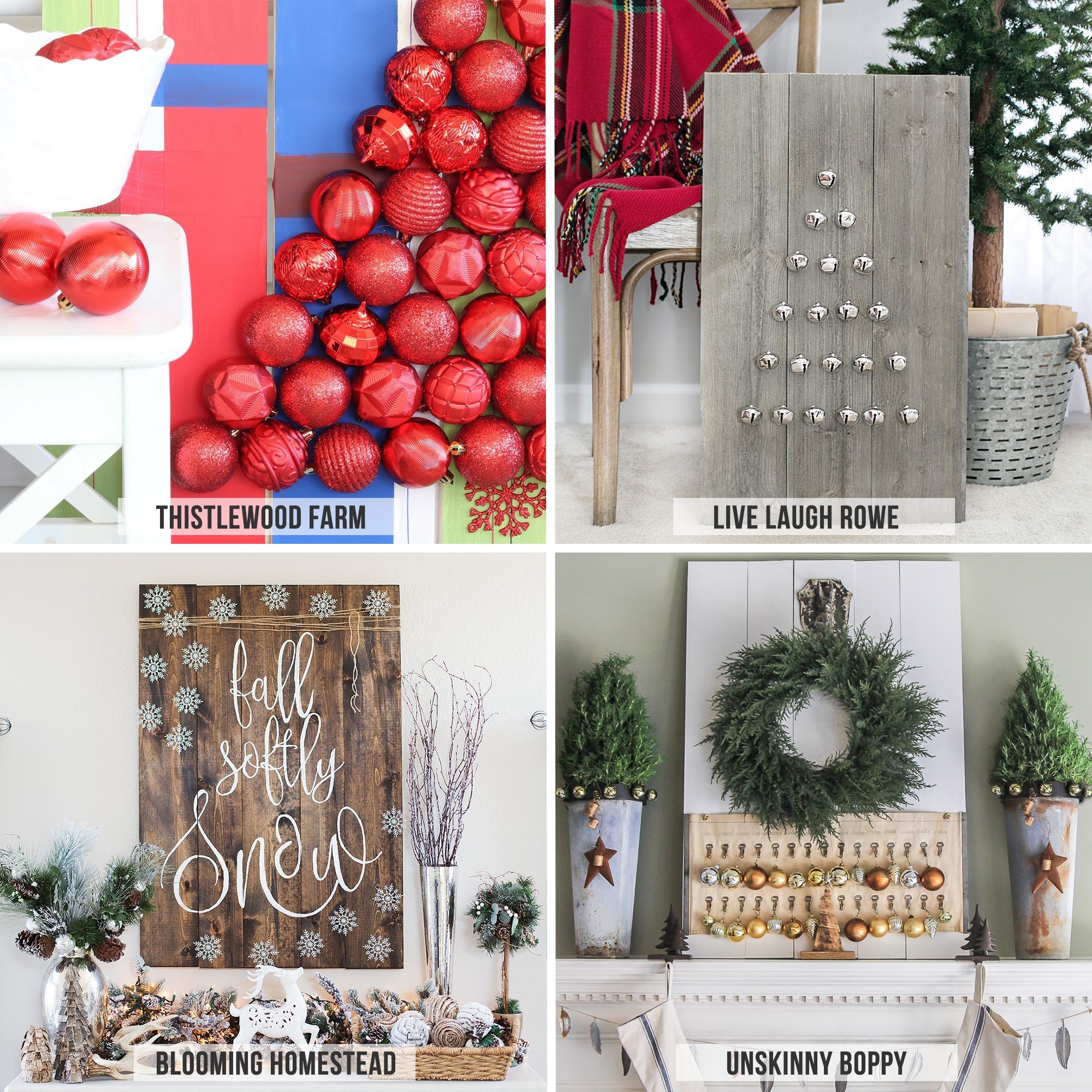 Thistlewood Farms, Live Laugh Rowe, Blooming Homestead, Unskinny Boppy
There's more be sure to visit these talented blogger too:
*The Home Depot partners with bloggers such as me for DIH Workshop program.  As part of this program, I received compensation for my time.  They did not tell me what to purchase or what to say about any product mentioned in these posts. The Home Depot believes that consumers and bloggers are to form their own opinions and share them in their own words. The Home Depot's policies align with WOMMA Ethics Code, FTC guidelines and social media engagement recommendations.
Click here to find out more info about the Do It Herself workshop: