Oh my word,
would you look at that!
Outdoor Living Ideas
It's time for another round with my southern friends! Today we're all sharing outdoor living ideas, I will link their blogs at the end of the post.  I know you're going to want to check them all out 🙂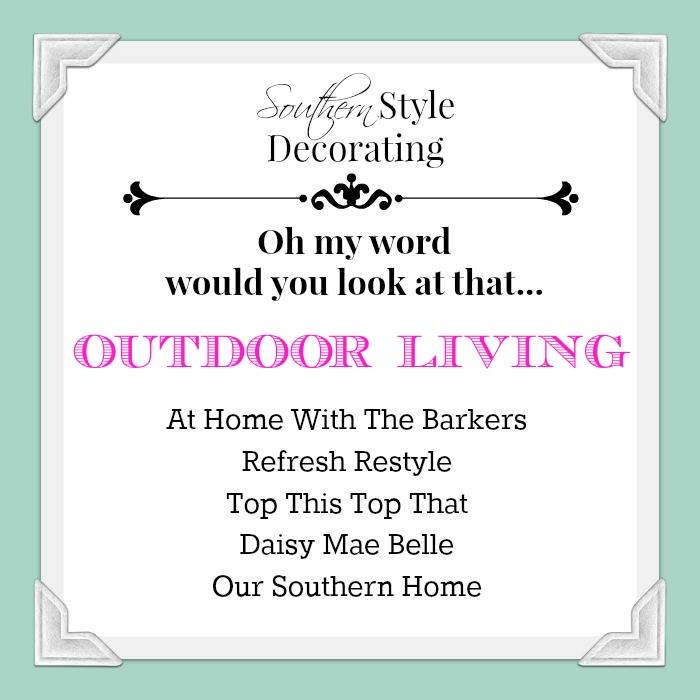 I was thinking the other day about how much time we spend outside.  In the summer, I think we're outside more than we're in.  I want my outdoor spaces to as inviting as the inside of my house.  There's a little more upkeep outside, but it's totally worth it.
Today I'm sharing some of the ways I make outdoor living more fun and affordable.  Most everything here today was thrifted, free or found at a deep discount…my favorite way to spend money!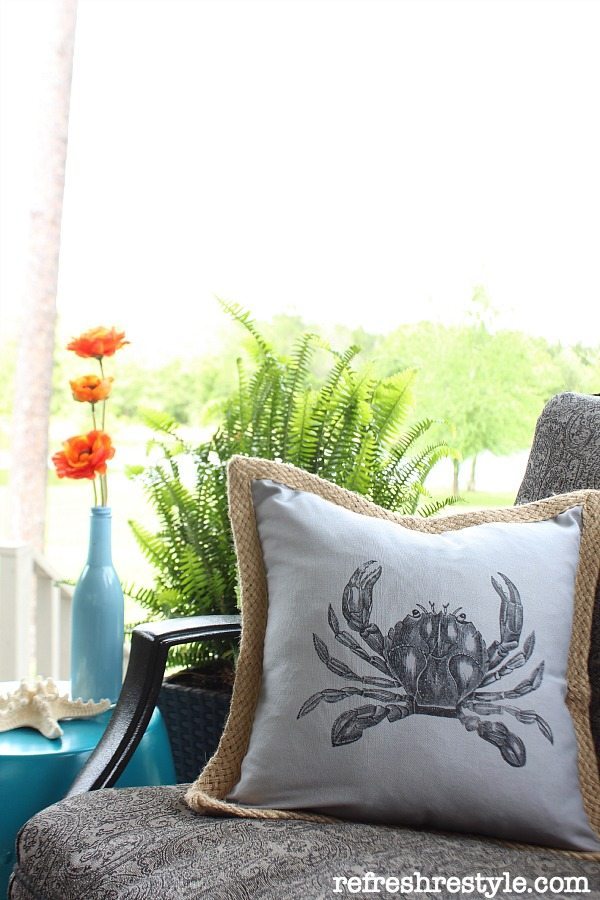 1. I decorate with personalized pillows, like this crab pillow cover.  We don't live on the beach, but I love coastal decor.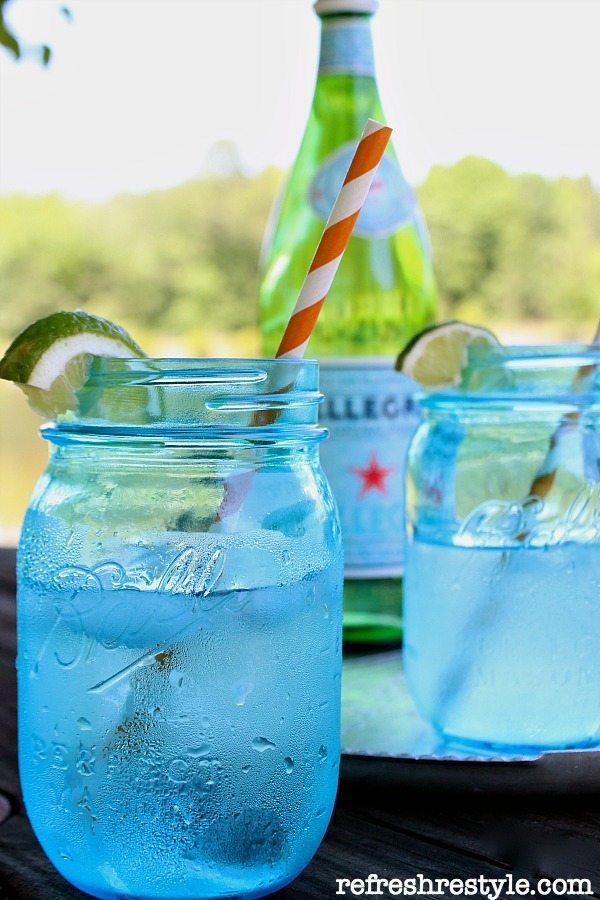 2. I serve drinks in pretty blue mason jars.  Even plain old water looks more refreshing with a lime slice and a colorful straw!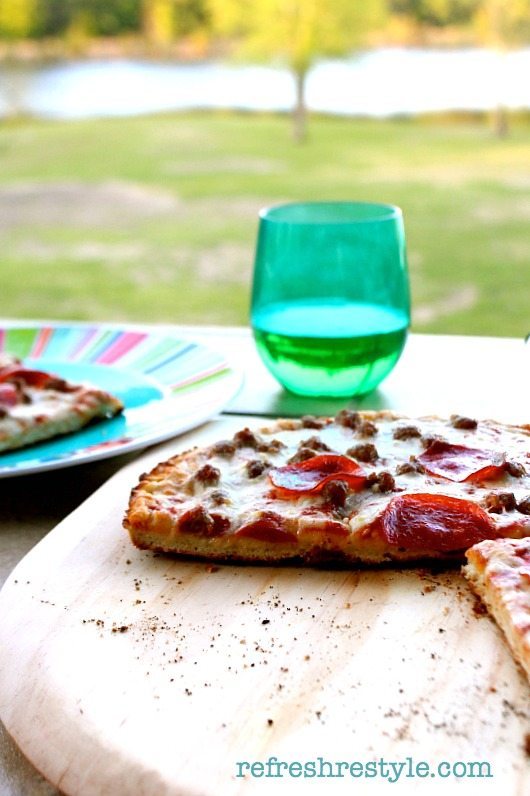 3.  We love  grilled pizza…even if  it's a frozen pizza, it makes life even easier. Have a lazy meal on the porch.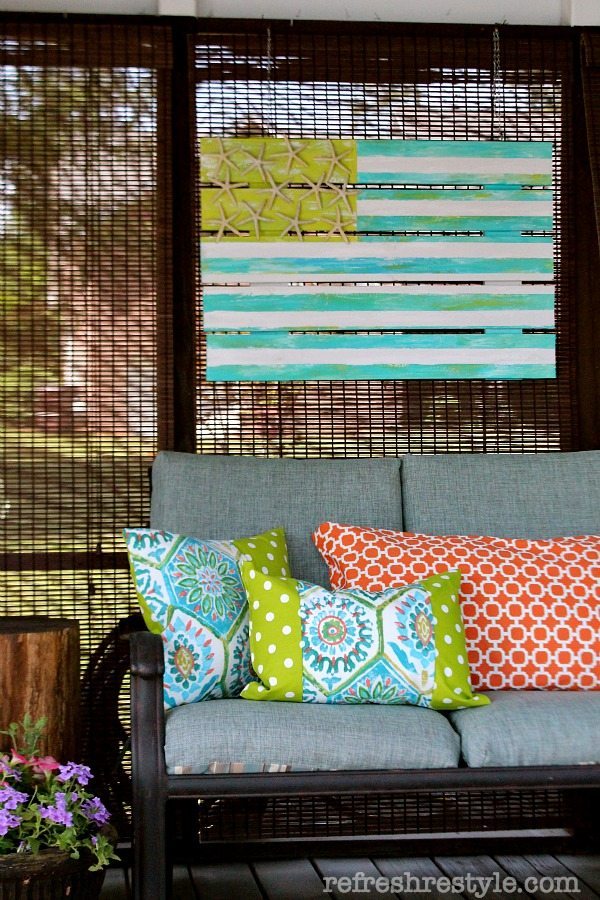 3. Create outdoor art with using an old picket fence or a found pallet.  You hang art inside, why not outside?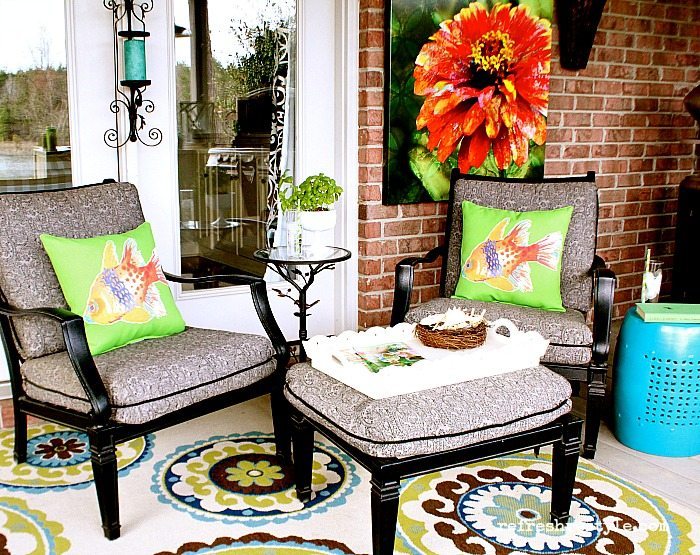 4. Outdoor rugs, outdoor pillows and outdoor prints create a cozy spot. Bonus points, for being weather proof.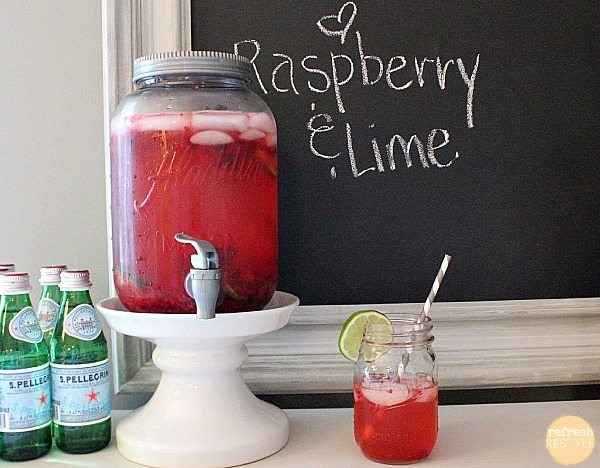 5. Another refreshing idea, create a big mason jar of infused water.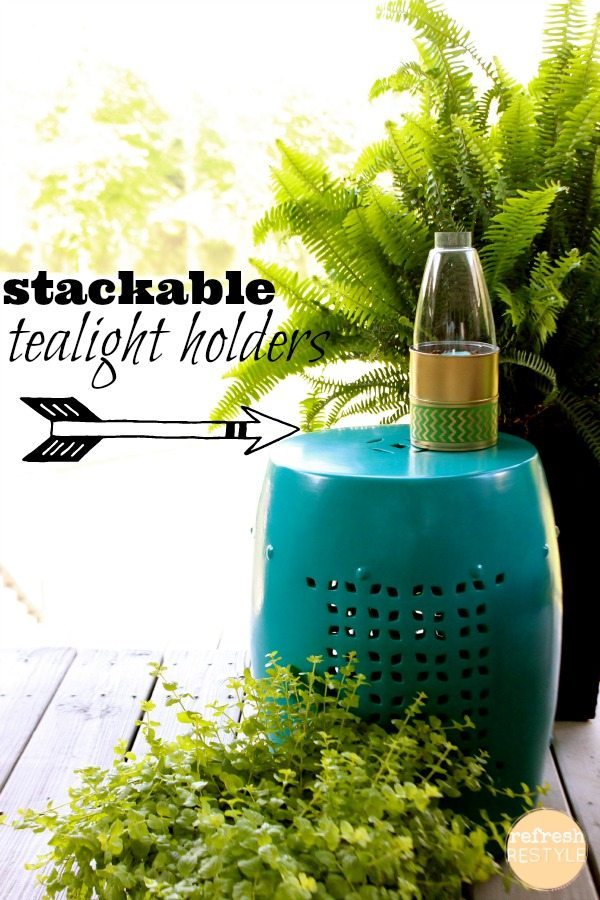 6. Recycle a few cans and create cute votive candle holders…almost free!  And you can paint them any color to coordinate with  your decor.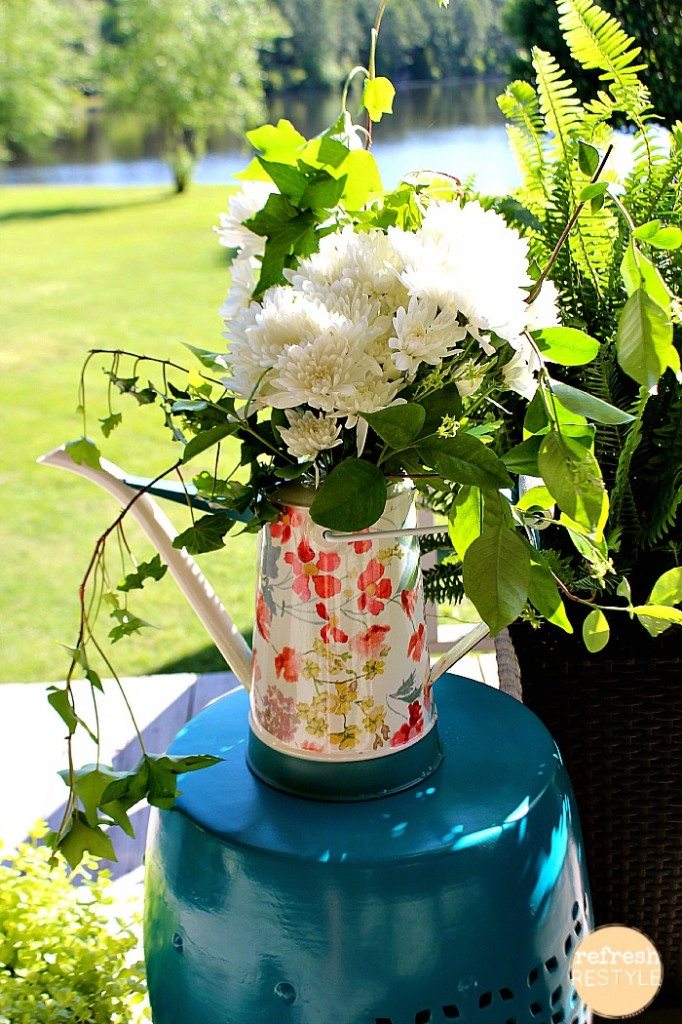 7. Having a few people over for a cookout?  Grab some grocery store flowers and a watering can, instant centerpiece.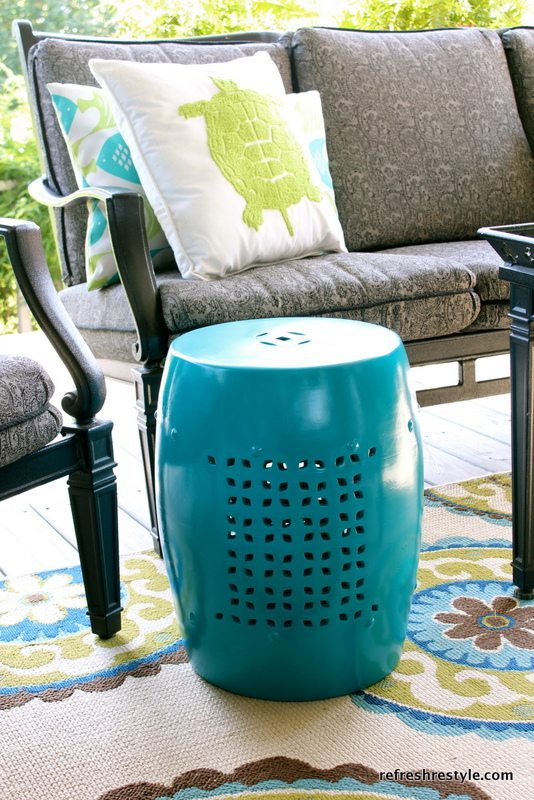 8. Ceramic stools are everywhere.  They make a great side table.  This one was bargain find and all I did was spray painted it.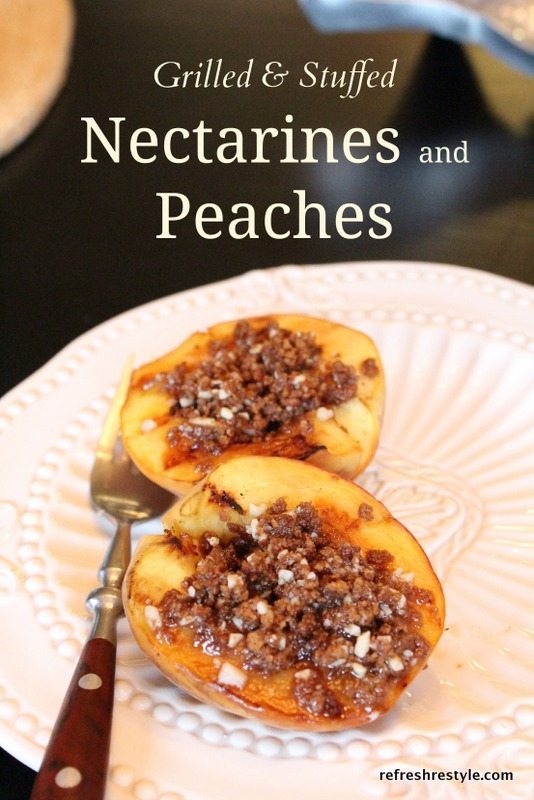 9. For a quick dessert, throw some fruit on the grill!  Check out my recipe for these right here.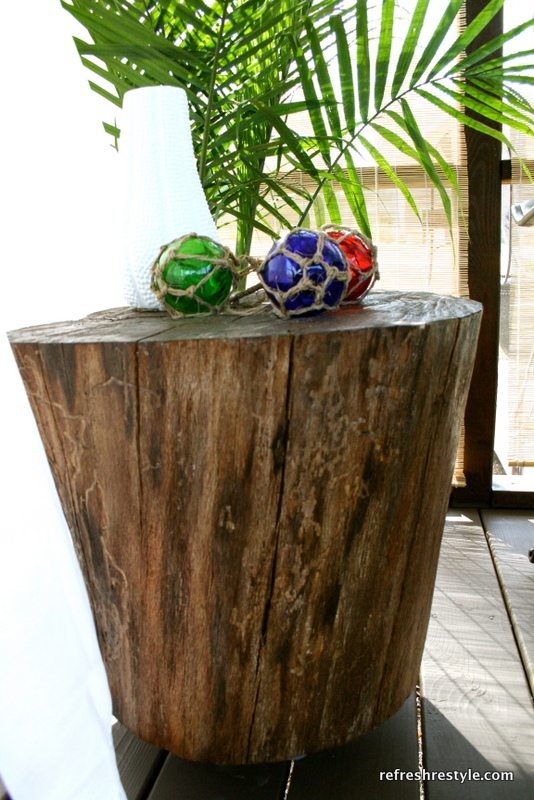 10. If a tree falls in your neighbors yard, beg for a couple logs!  They make perfect tables, all the details here.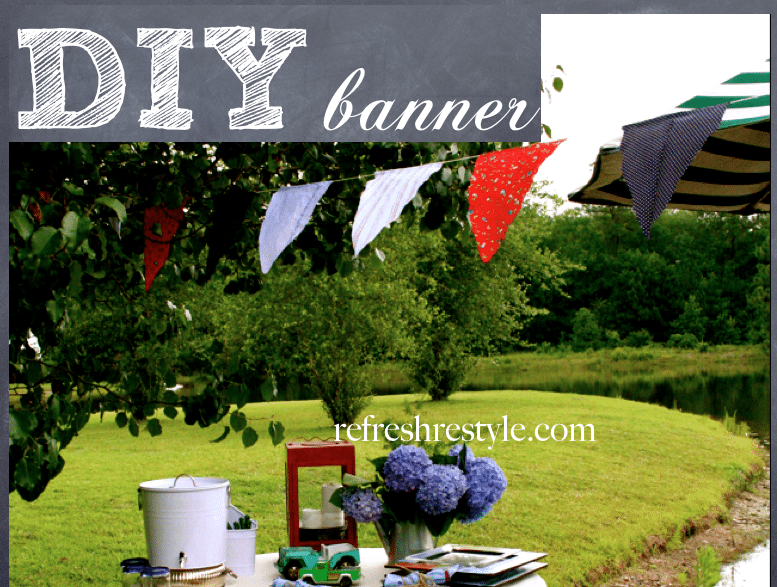 11. Before you donate those clothes, create a quick no-sew banner!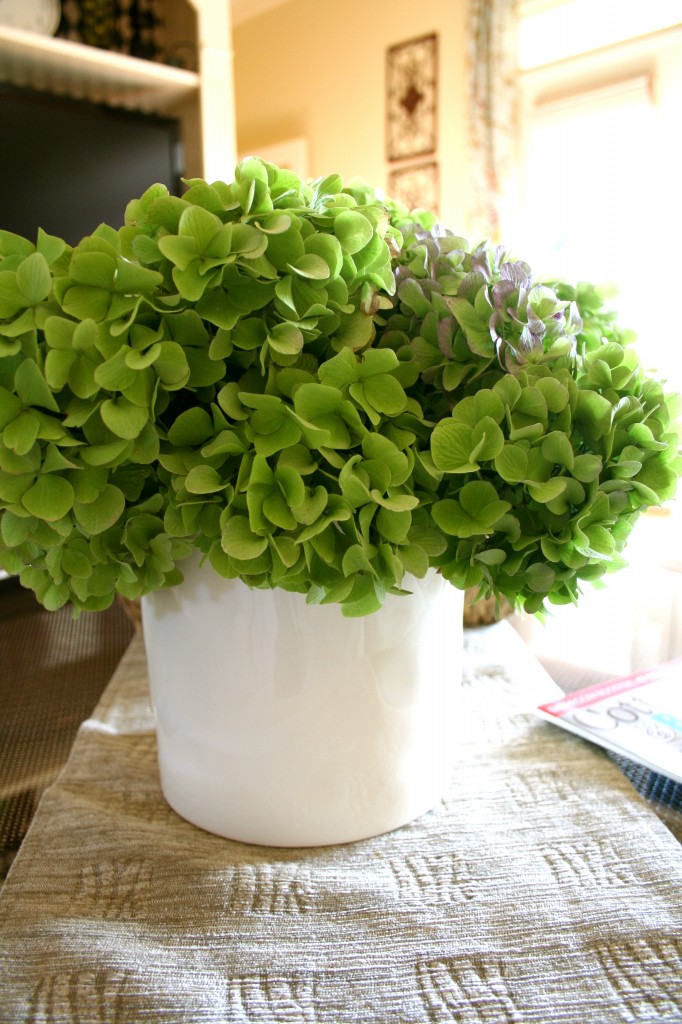 12. Plant your favorite flowers, so you can cut a few whenever you need  them.
I hope I gave you a few refreshing affordabke ideas!
Be sure to visit my friends!


Sharing at: Fox Hollow Cottage