Welcome friends, our Thrift Store Decor team is back! I found a few good things at Goodwill the other day, so I decided to make this Oval Quilt Hoop Wreath…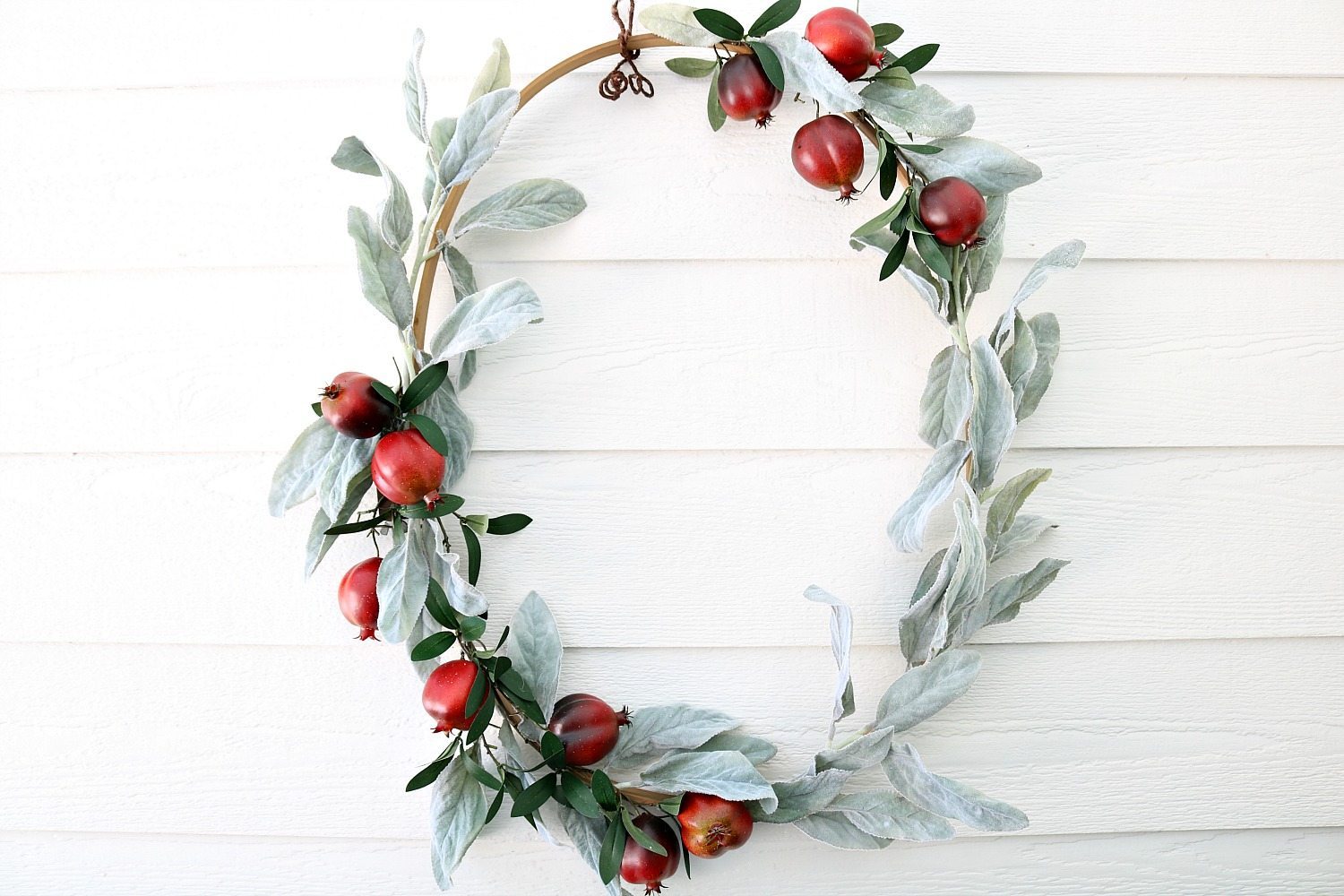 Be sure to check out all the ideas for my Thrift Store Decor friends at the bottom of this post!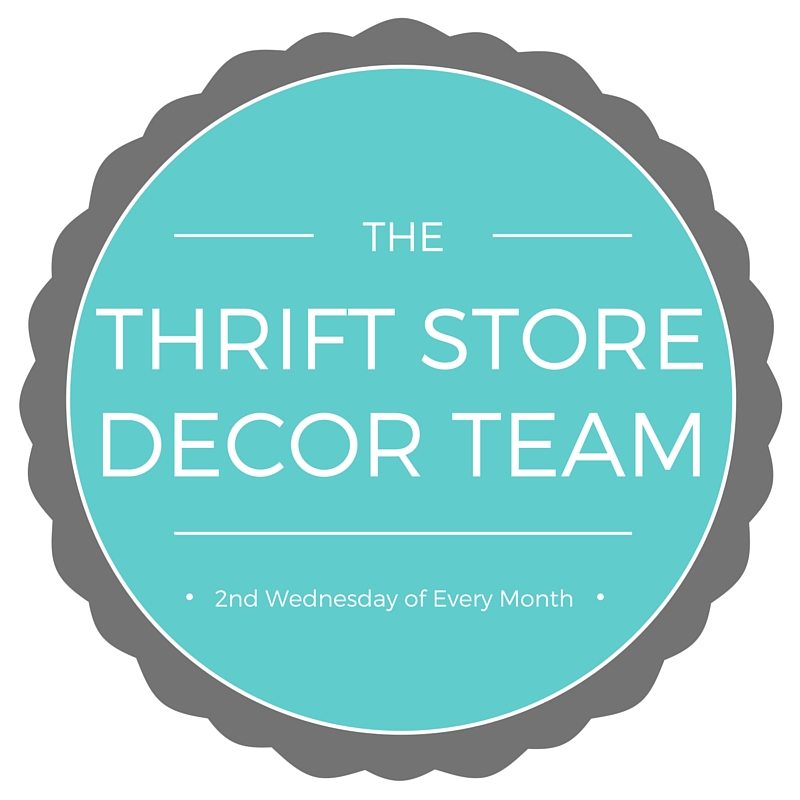 Here's the lovely hoop that I found at Goodwill , I grabbed it up quick. I was a little sad that the inside hoop was missing. That didn't stop me from making a wreath out of it though.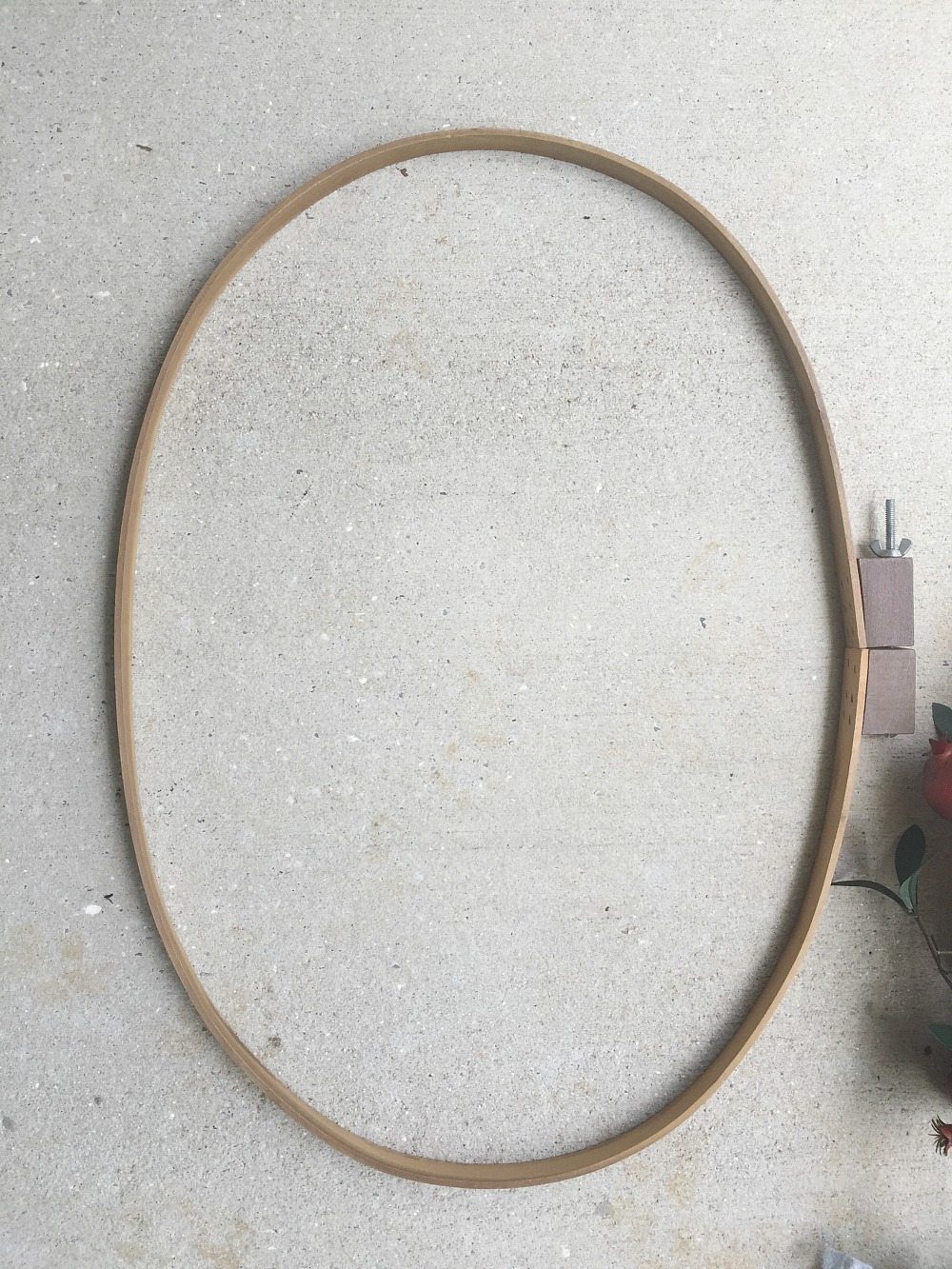 You will need:
I separated the leaves and pomegranates from their stems. Lay them around the hoop to create your design as a trial run before gluing. You can be as creative as you want. I plucked a few indiviual  
I purchased my stems from Michael's but you can click the links above, I found very similar on Amazon.
Side note: our Goodwill has gone up on prices, I really didn't want to pay $4.99 but I did!
here's a quick video of the process…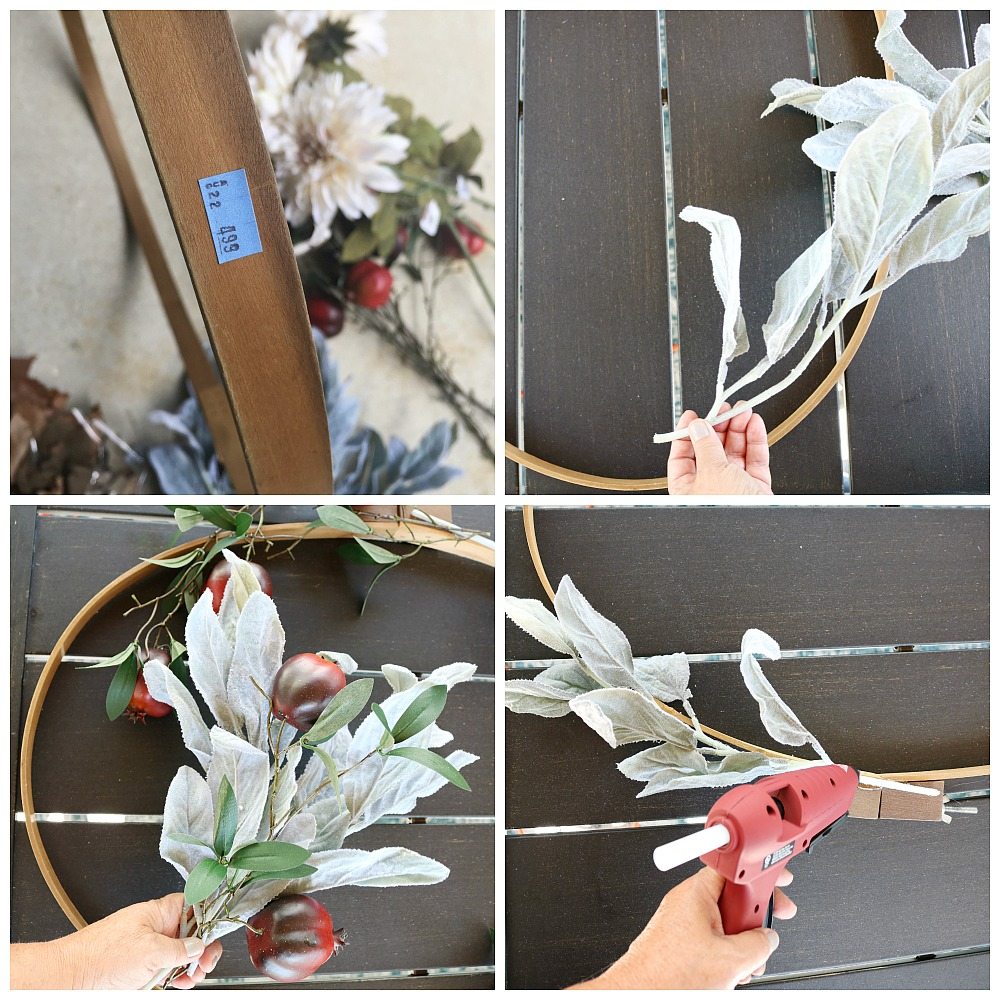 Basically, a two ingredient wreath. How easy is that!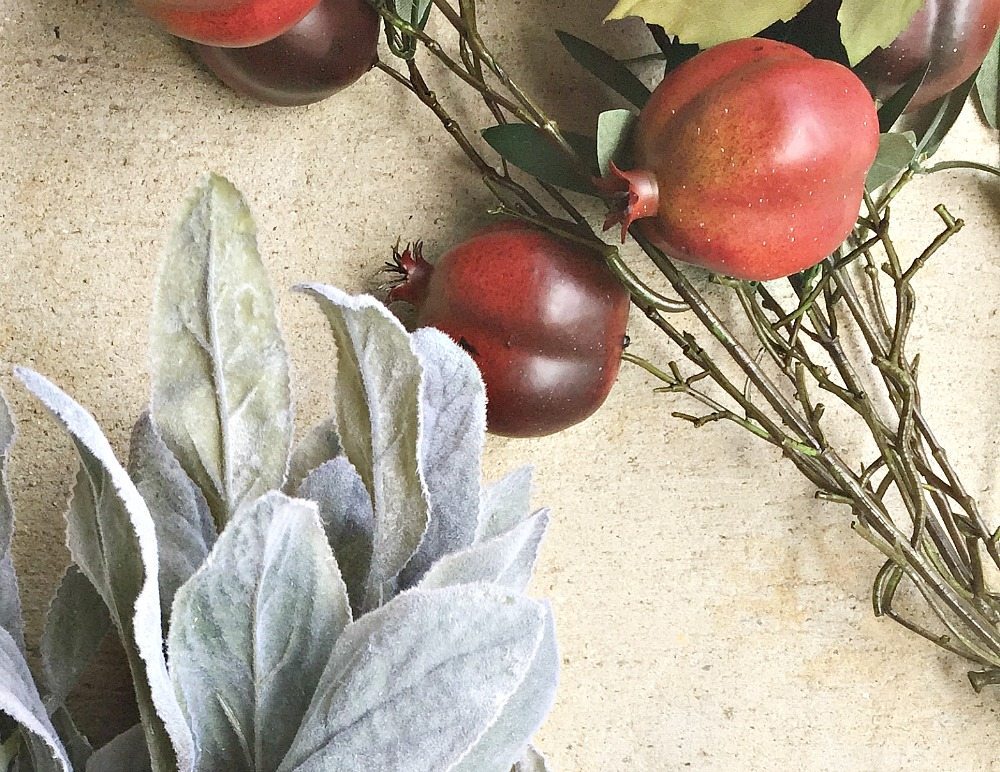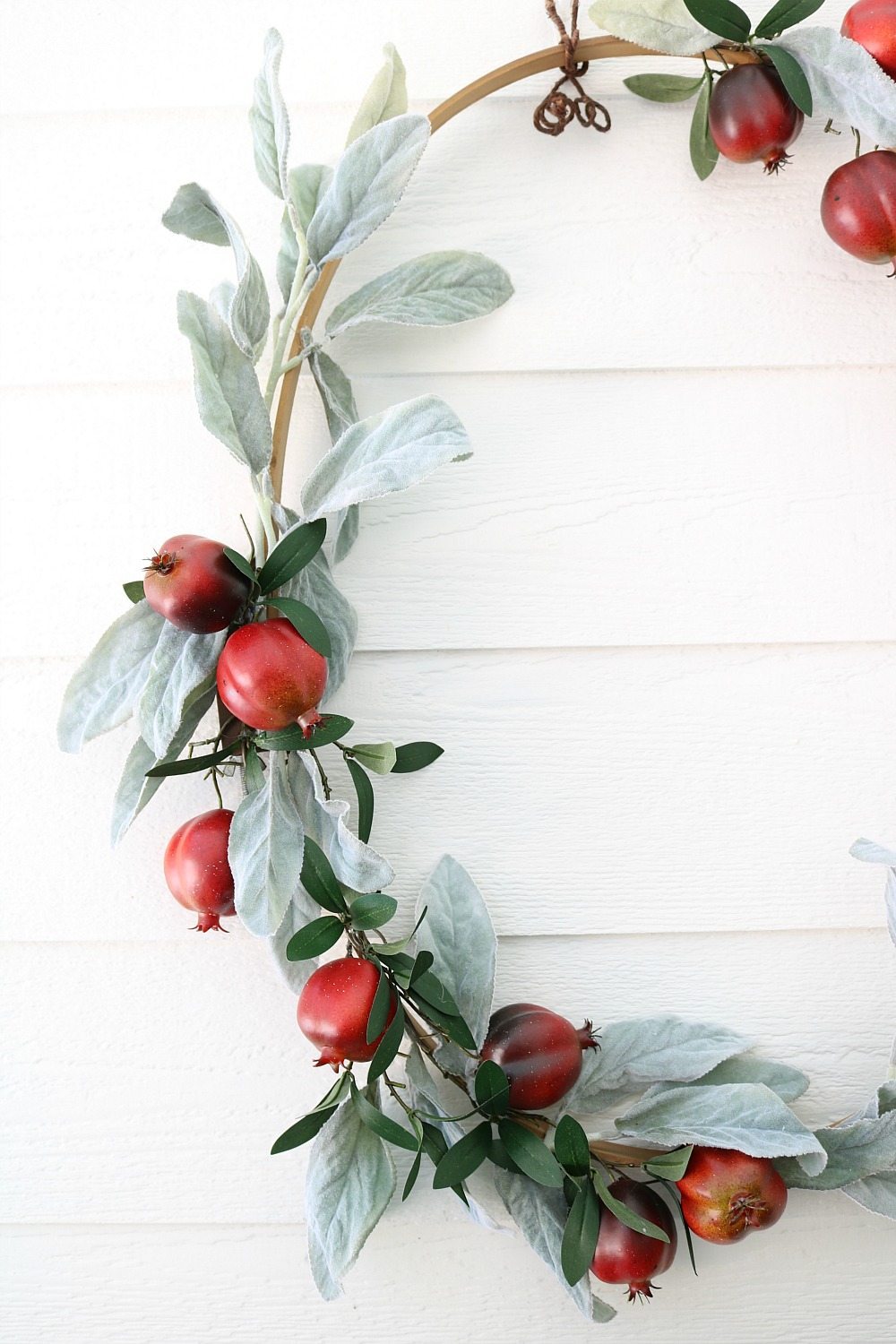 This wreath is a perfect example of fall without traditional orange colors. I would even use this for Christmas, maybe just add a bow. What do you think?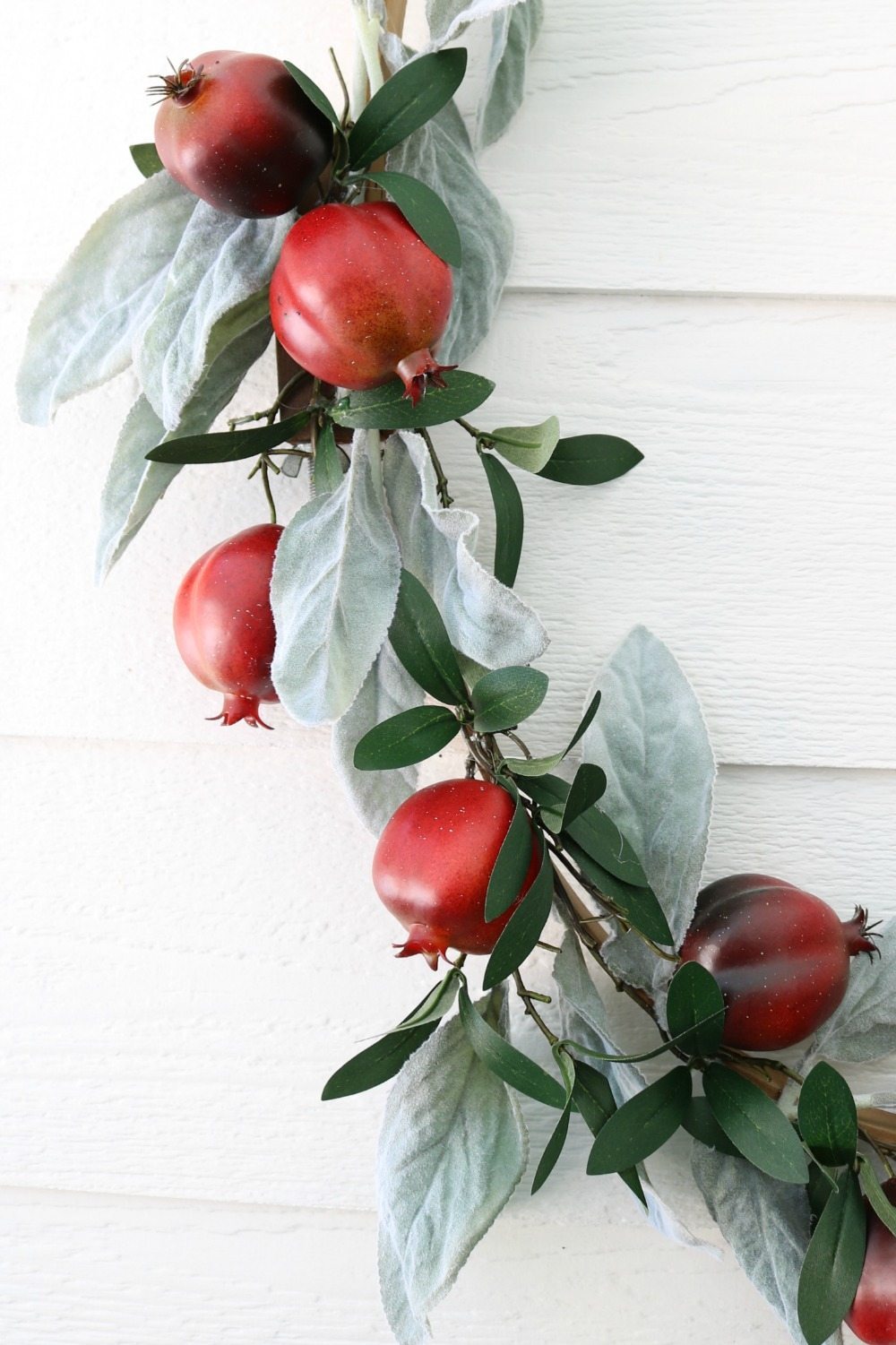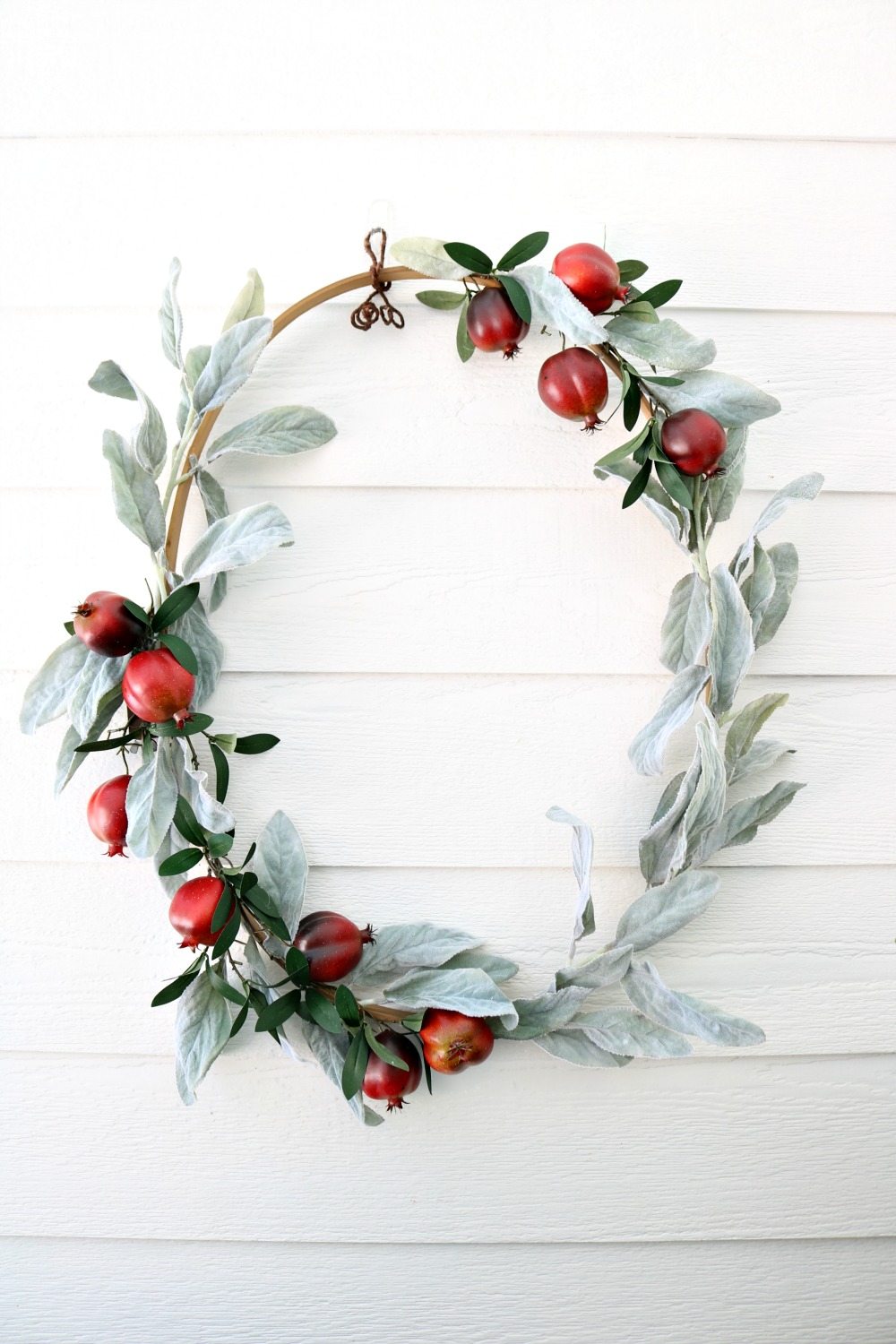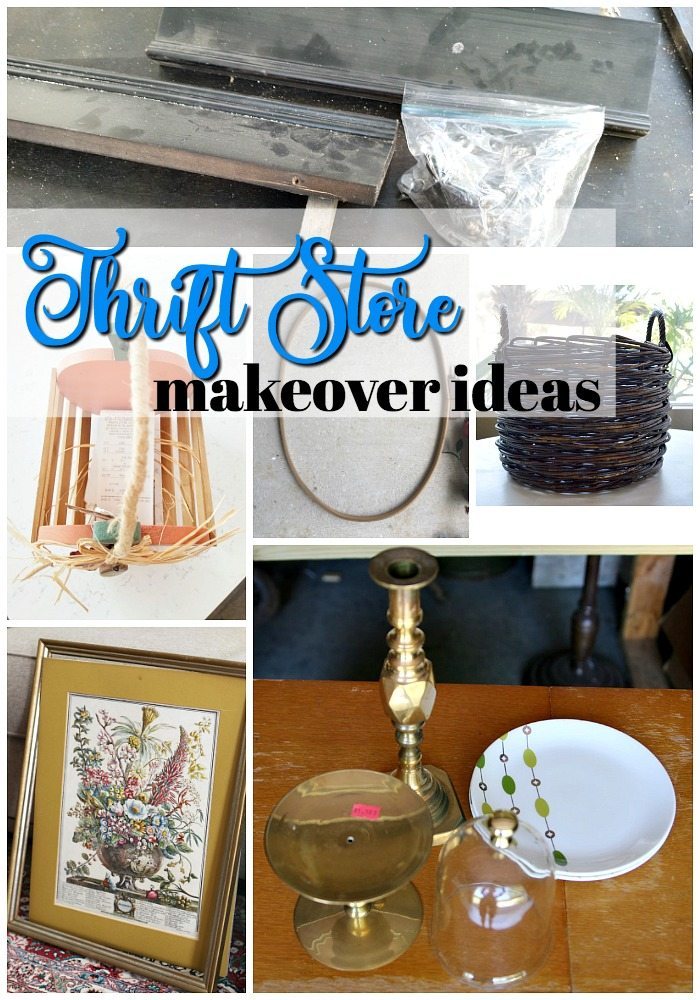 Click

each idea to see these wonderful transformations from our thrift store finds:
Serving Stands created by Petticoat Junktion
Thanks for pinning and sharing our ideas!