Hearty side dish:
Oven Roasted Potato Recipe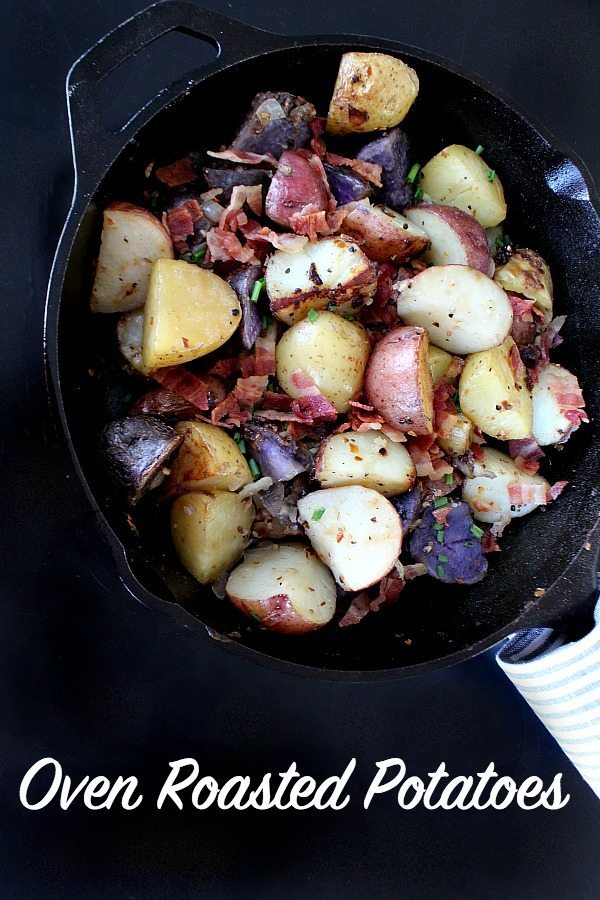 We love potatoes, cooked just about any way you can think of. This recipe is easy to prepare, you just toss everything together in your iron skillet and bake. It practically makes itself!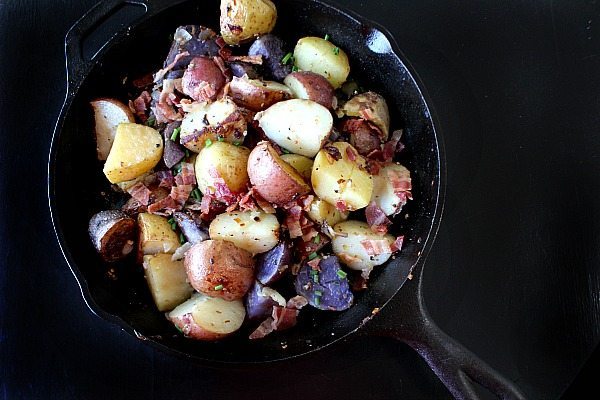 Recipe:
2-3 lbs. of potatoes (I used a medley of blues, reds, yukons)
3 T Olive Oil
1 sm. sweet onion (chopped – I used a Vidalia onion)
2 gloves garlic crushed/chopped
1 t crushed red peppers
1 t salt – to taste
1 t pepper – to taste
4 slices of cooked bacon, chopped
2 T chopped chives
Preheat oven to 450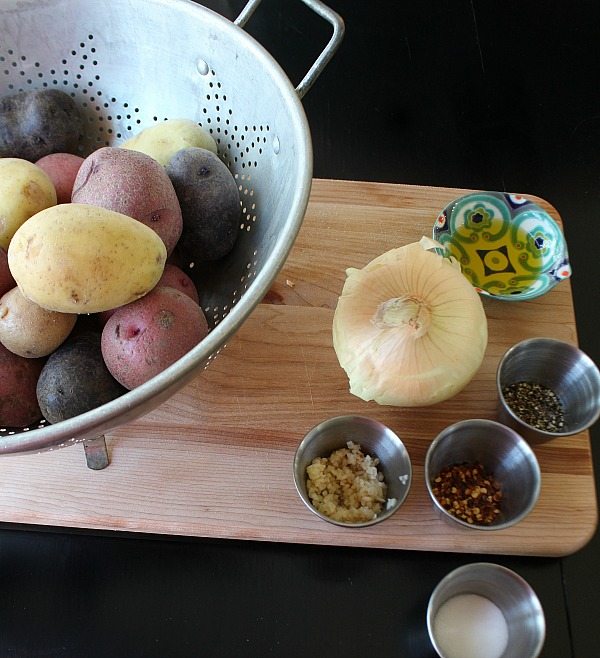 Wash your potatoes and cut in to cubes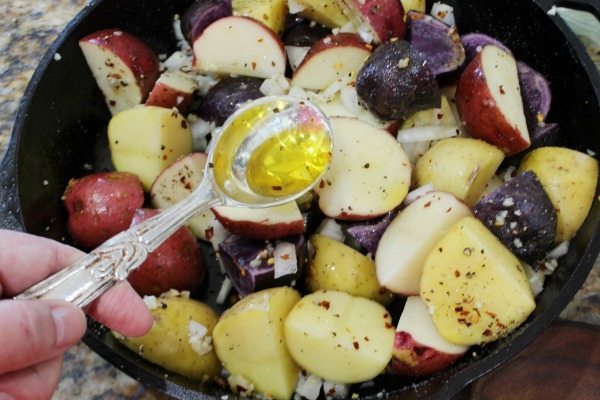 add spices
add olive oil
toss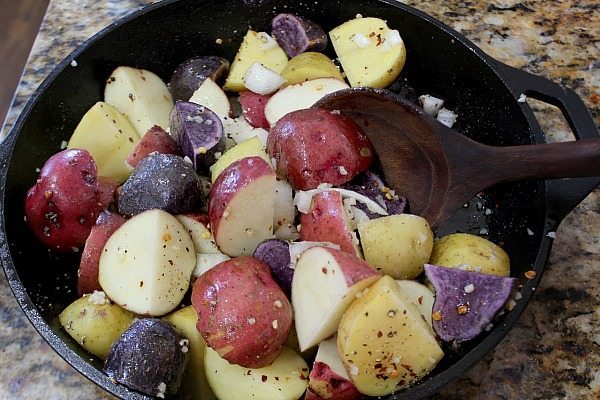 Tip: Don't mess up a bowl, just add every thing to your cast iron skillet and toss, mix well.
Cover with aluminum foil or lid, place in oven for 30 minutes, test with fork to check for doneness.
Sprinkle cooked bacon and chives over the cooked potatoes.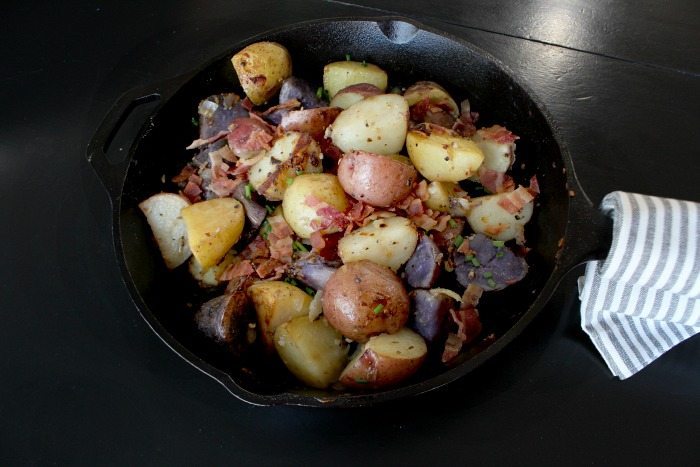 Grab a fork and plate and enjoy.
These are a little spicy with the red peppers, they are totally optional.
Pin it for later:
See all the amazing recipes: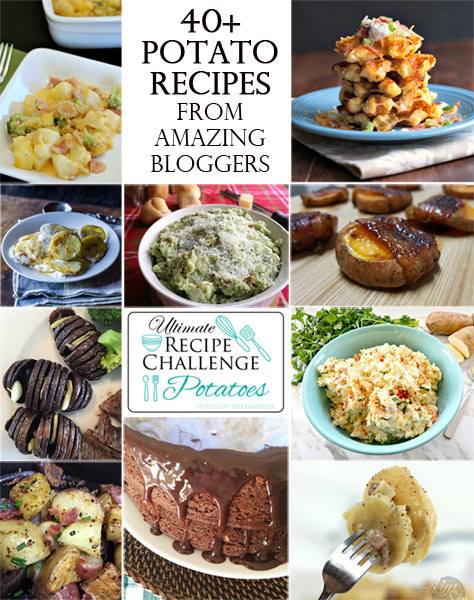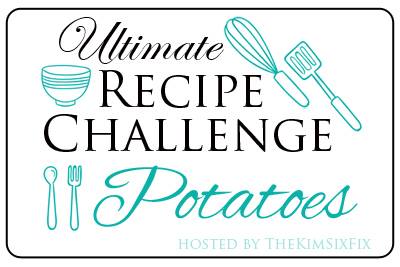 ps. Vidalia onions are the best ever!