How many times do you run across these shaped ottomans and think how difficult it would be to re-upholster them, so you pass them by! It's time for Thrift Store Decor and my talented friends are joining me today to show you how to use those wonderful thrifty finds in your home today!! Be sure to visit them, the links are at the bottom of this post.
How to paint a fabric ottoman…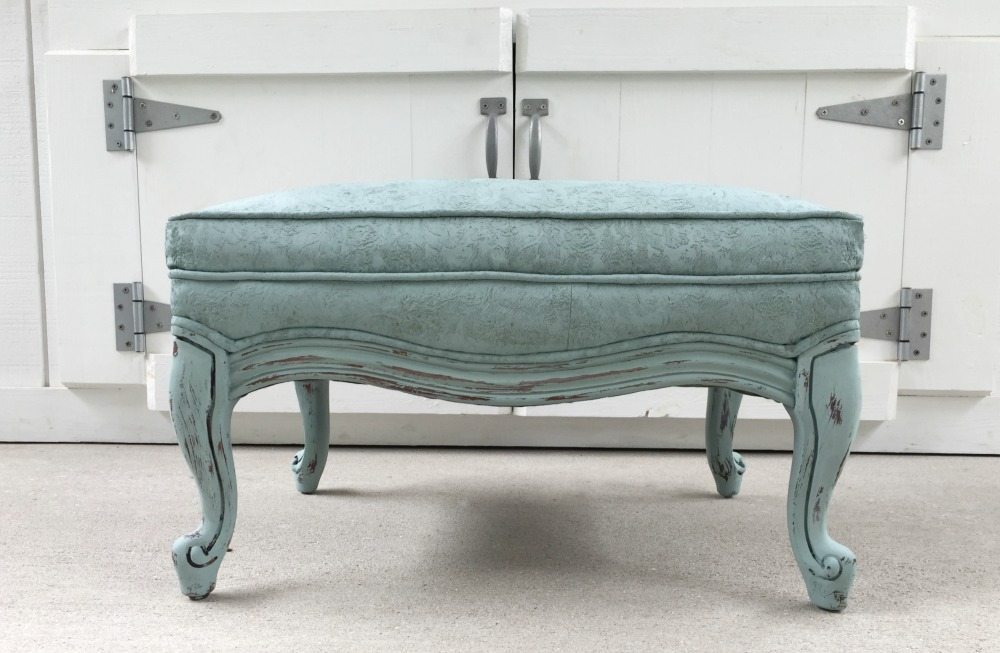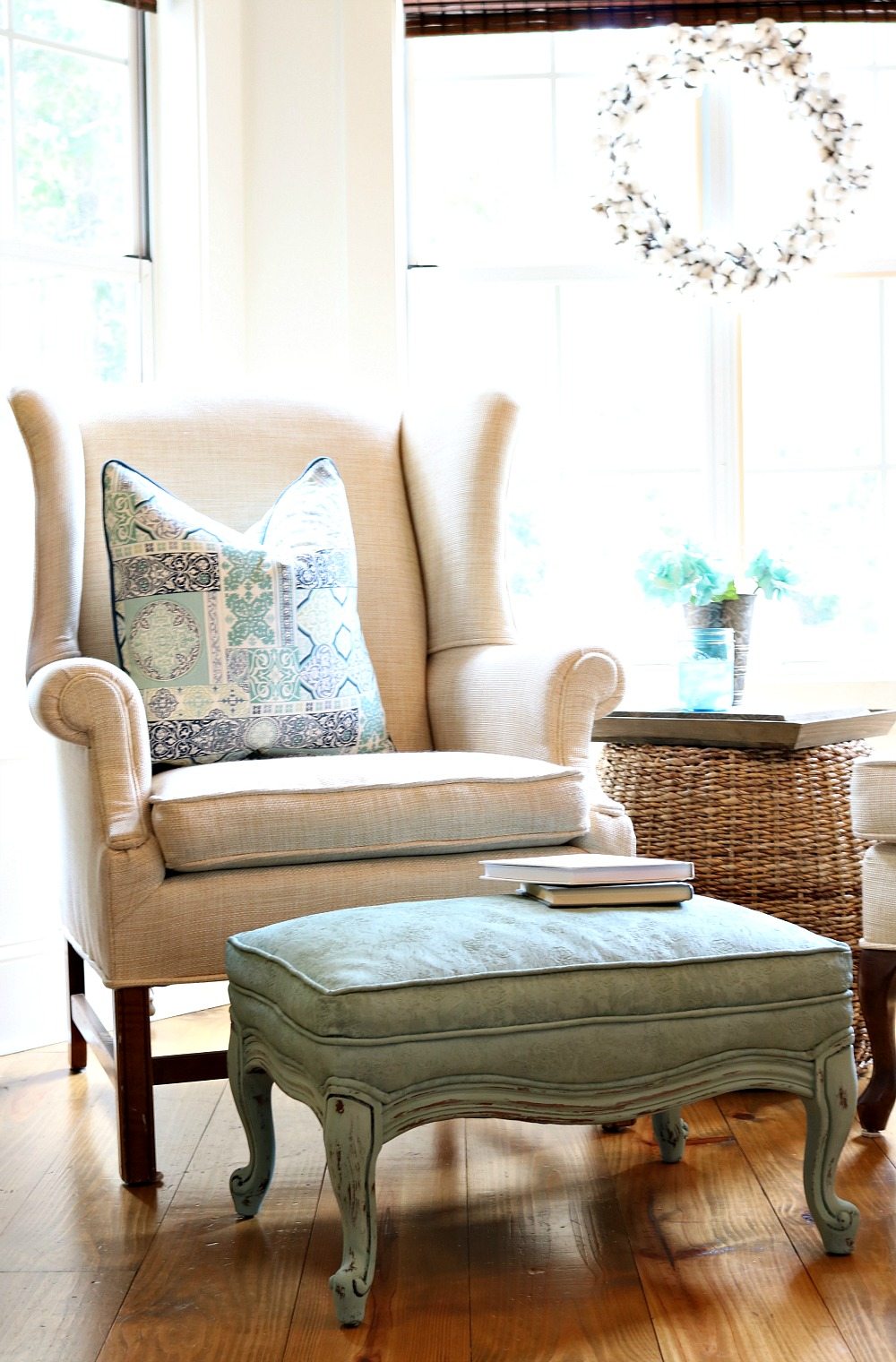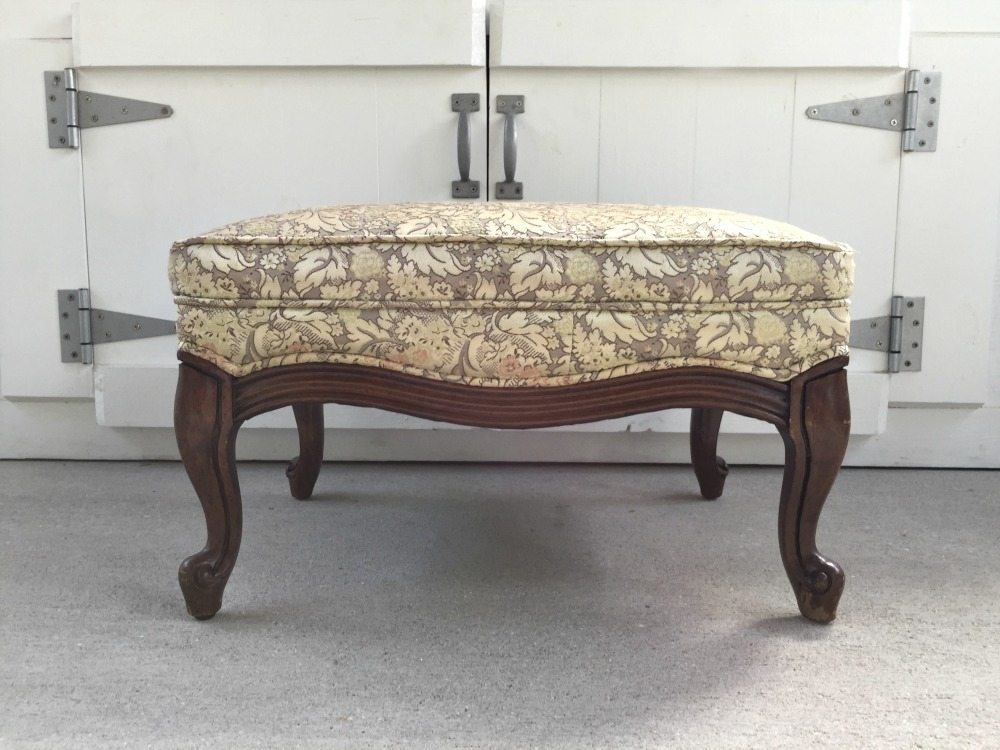 It all started with this ottoman, my Mama found it at a Thrift store.
She had just moved in to the cottage next door and she was going to pass it by, so I grabbed it up!
I've painted fabric before but never used a fabric medium. My friend Kim raves about it all the time so I thought I give it a try!

Supplies:
Paint Brush
Stir stick
I used Annie Sloan Duck Egg Blue for this project, it's still one of my favorite blues! Look at that can, it's old and still works just great! I mixed the paint and textile medium according to directions. It's a one part paint to two parts medium. I eye balled the mixture.  You can use the FolkArt textile medium with lots of different paints, not just chalk paint. I am trying to use from my paint stash and not buy new paint, trying 😉
Directions to paint the ottoman
Mix the paint and textile medium according to directions and mix well with a stir stick. (I have been known to use spoons from the kitchen when I didn't have a stick.)
Using your paint brush apply a thin coat of paint. After it dries, apply a second coat.
Let your fabric piece dry well before using it. Overnight or twenty-four hours.
My ottoman had welt, be sure to lift the welting and paint under it.
I painted the legs of the piece with straight chalk paint, no medium. After distressing them, I applied a clear wax to the wood legs only.
I did not wax the fabric, after it dried, I used a damp cloth to test and see if the paint would come off. It didn't. The fabric feels soft and usable.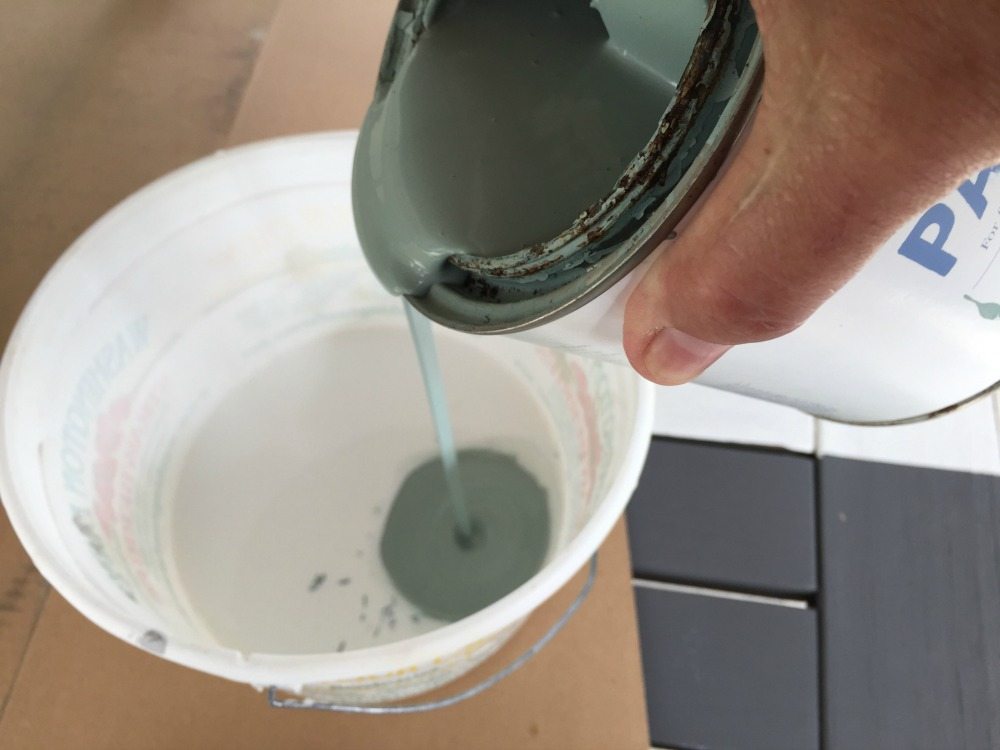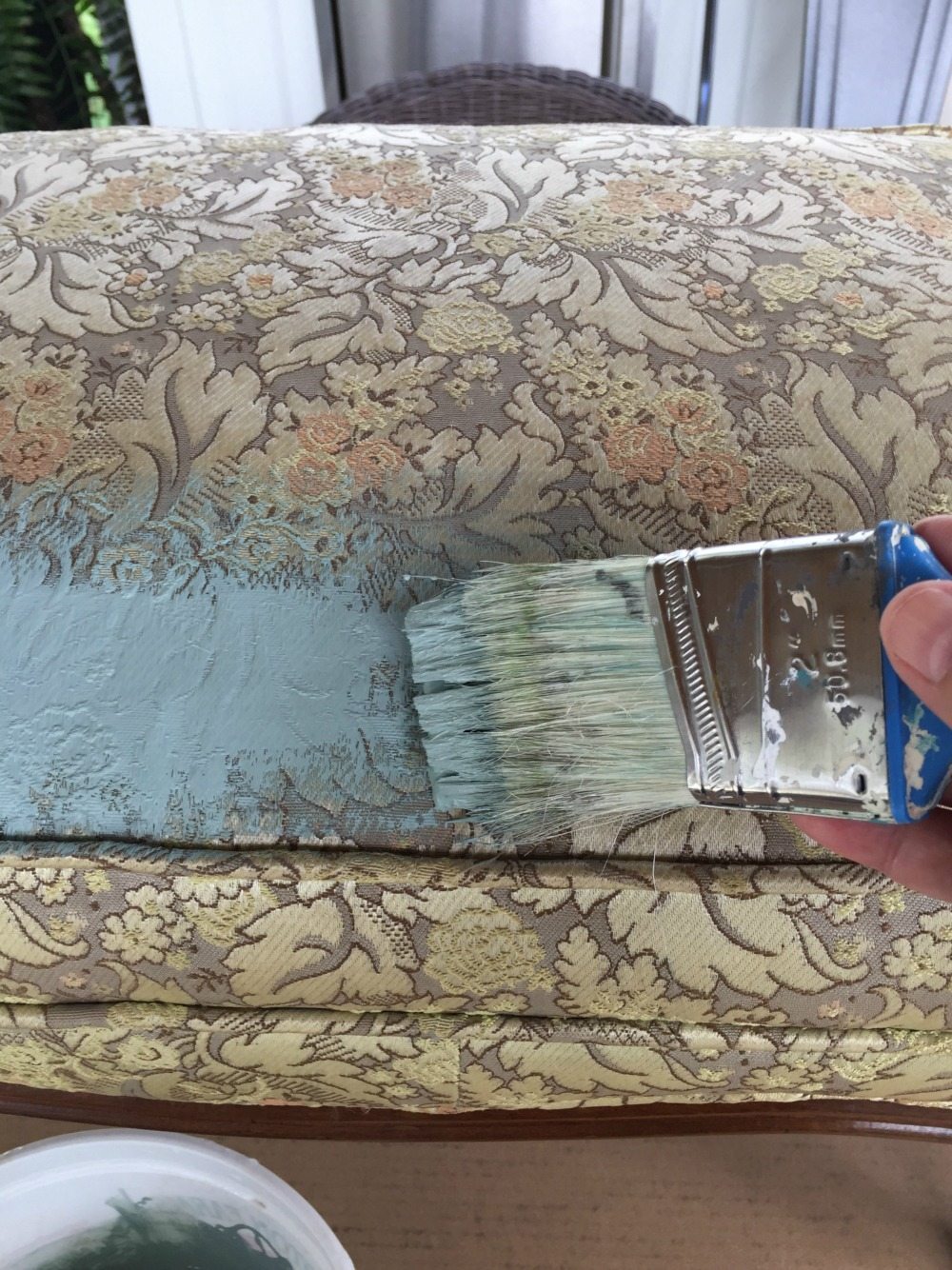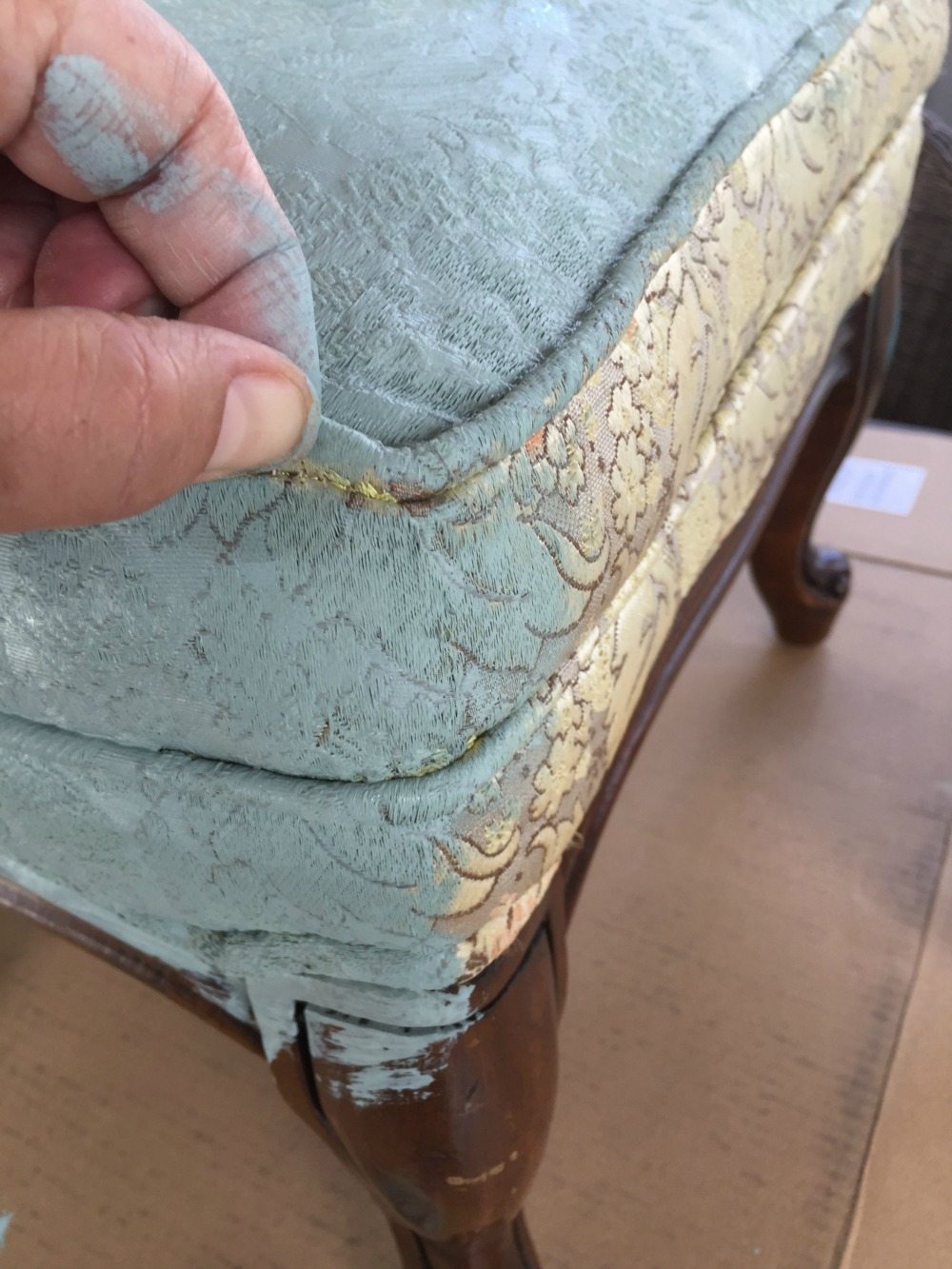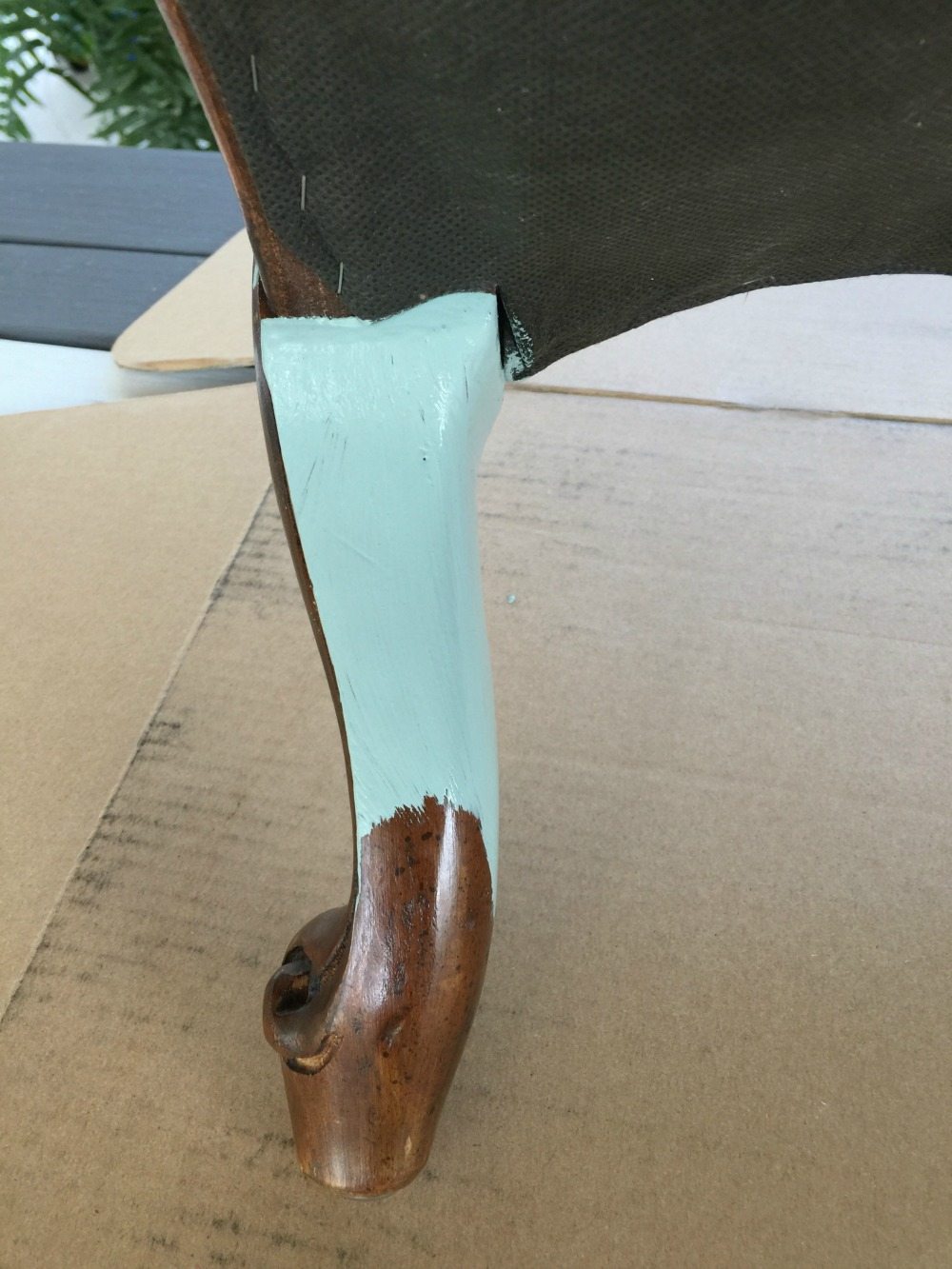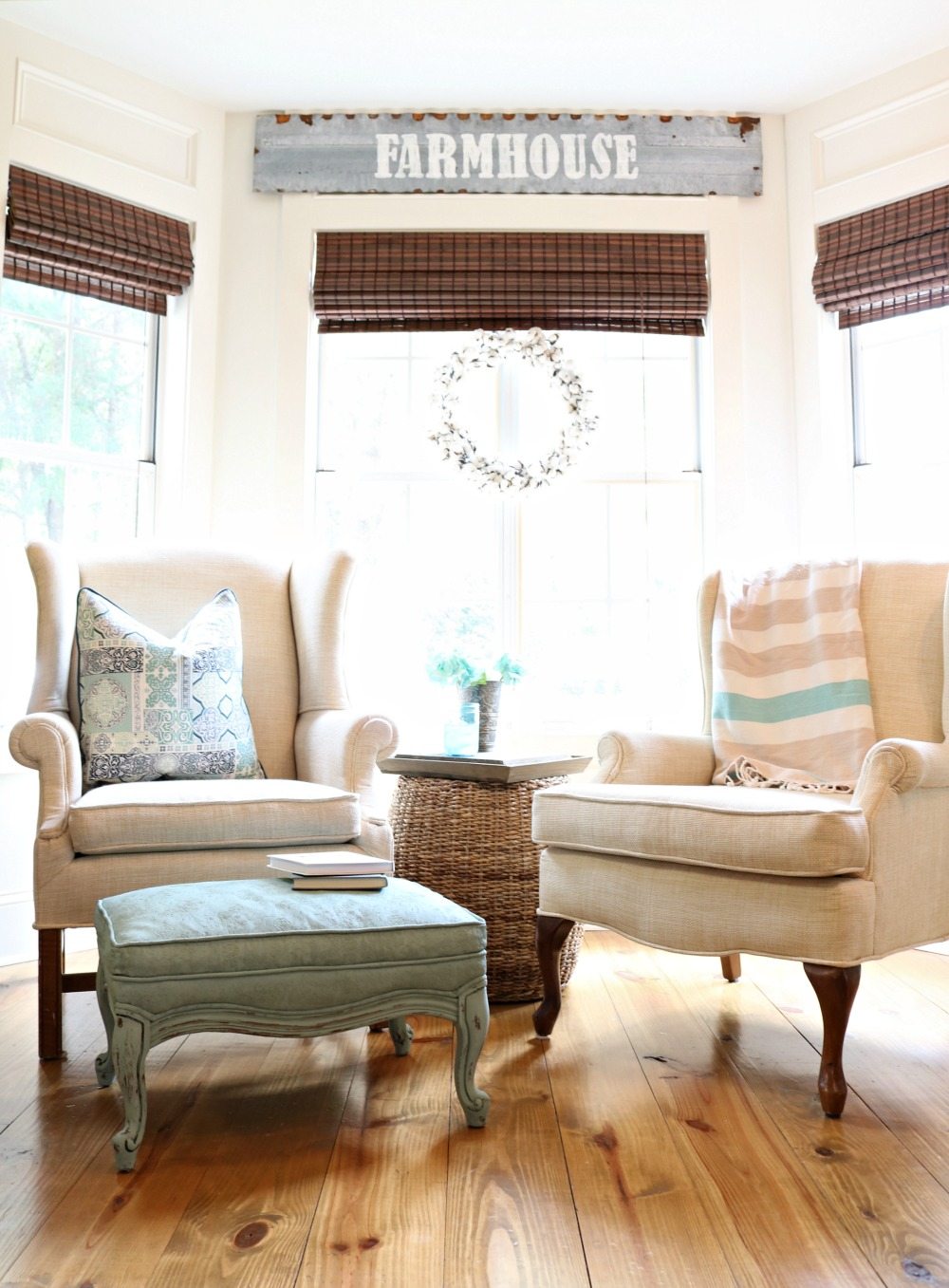 I can't wait to try it on a few other pieces, love the way it turned out. Another piece of furniture saved and another space has come together!!
The farmhouse is starting to look like home, the latest update is the guest bath.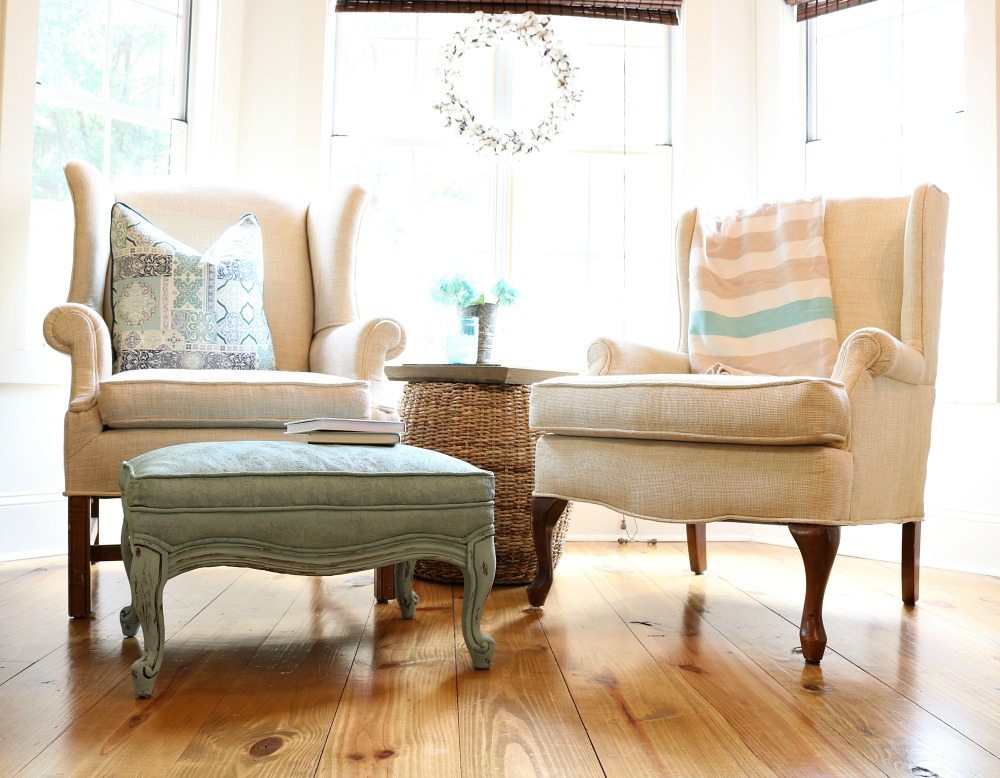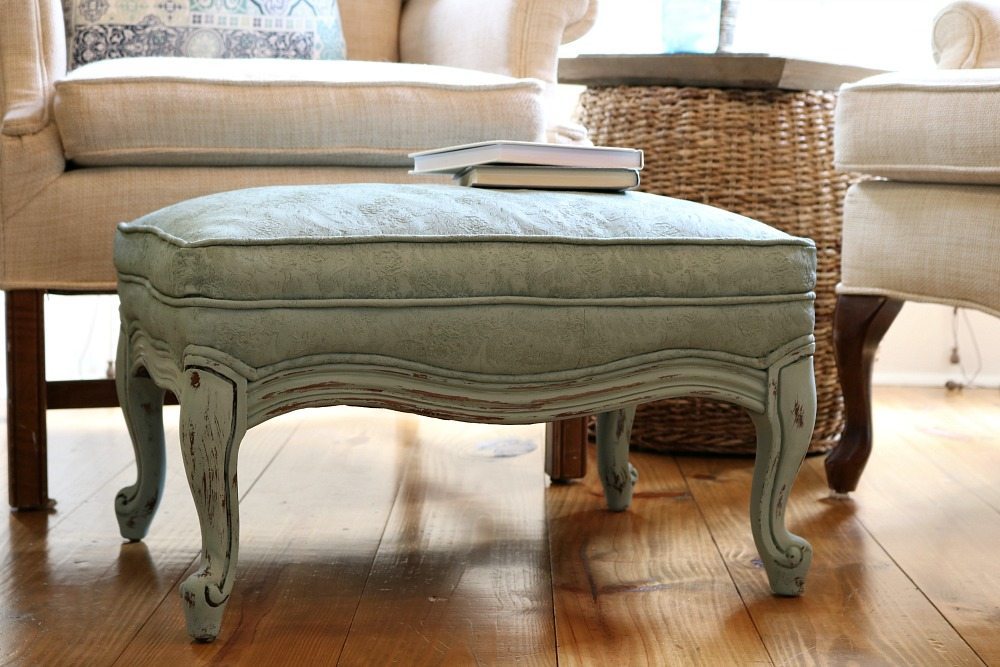 Head on over and check out the other awesome Thrift Store ideas: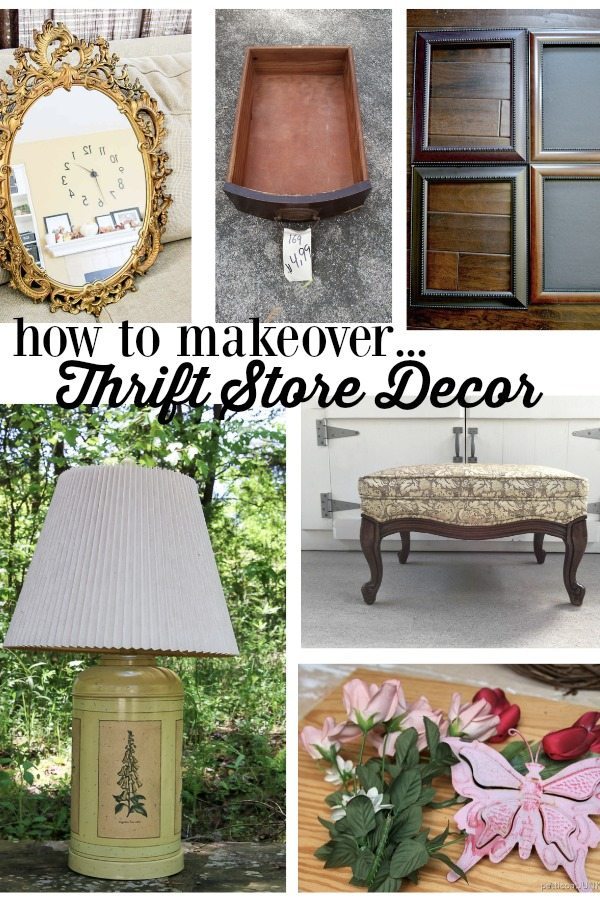 Pin it, don't forget it: