This post is sponsored by Better Homes and Gardens at Walmart. Affiliate links have been added for your convenience. All the opinions and love of the products are mine.
Another room in the farmhouse is complete, that is if any room is ever complete! I fell in love with the 8″ pine floor boards in the Alabama Farmhouse when we first looked at it and as you know pine can give a room a very yellow appearance. It didn't help that all the interior walls were painted yellow. The yellow walls were the first to go in the guest bath to prepare for this makeover. One question for you, what color should I paint the cabinets?? Wall color= White Dove color matched at Sherwin Williams.
Farmhouse Guest Bath Refresh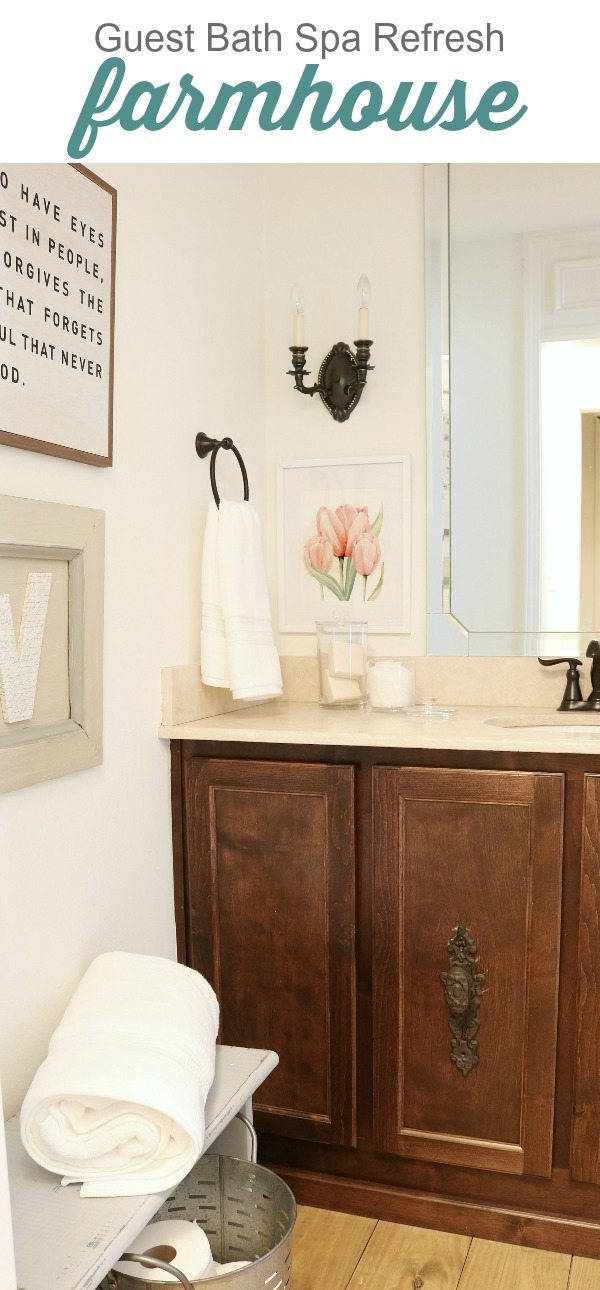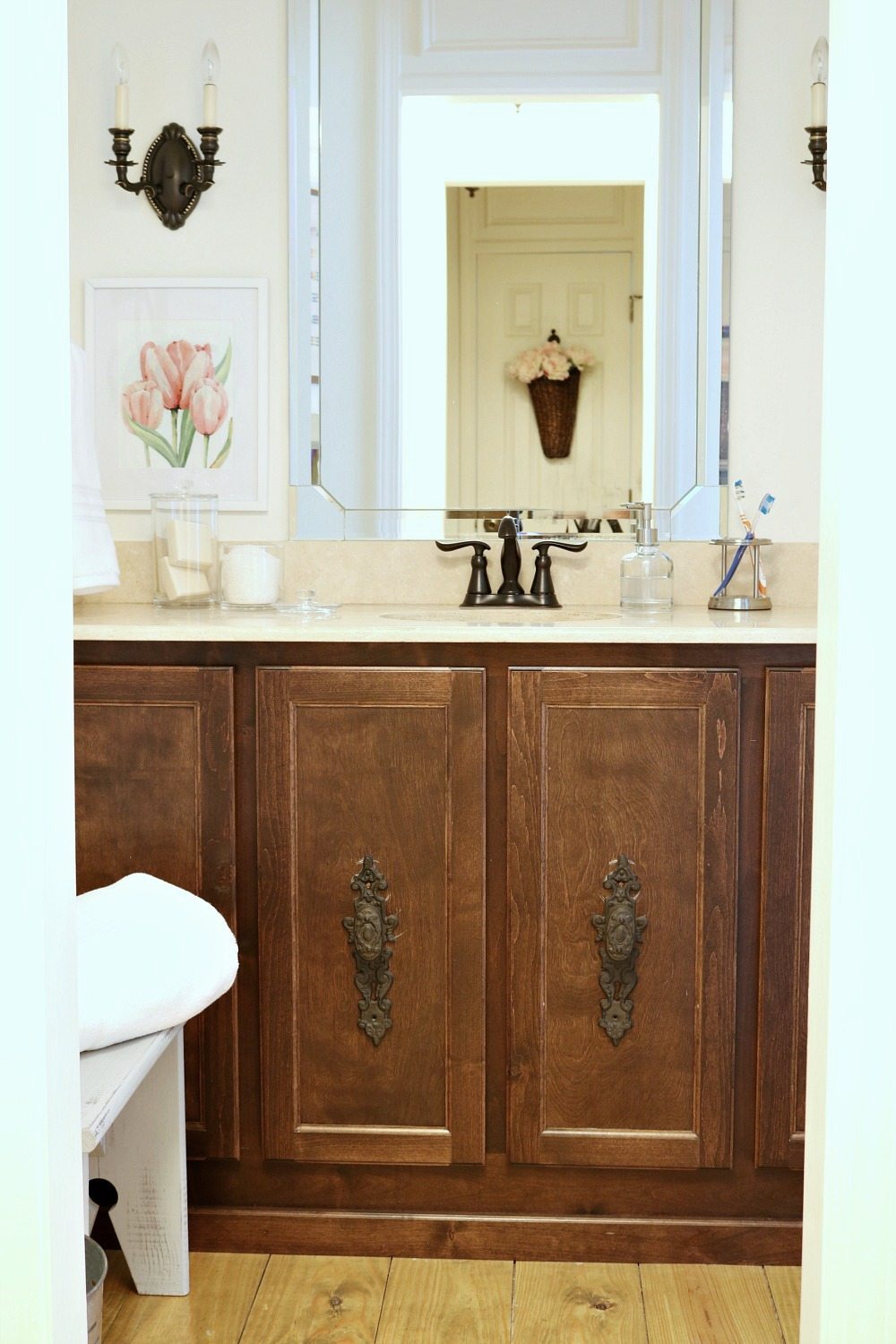 The room has no natural light. To brighten up the space, I went with clear glass storage and brushed nickel accessories and mostly white bath items, perfect for a spa-like experience.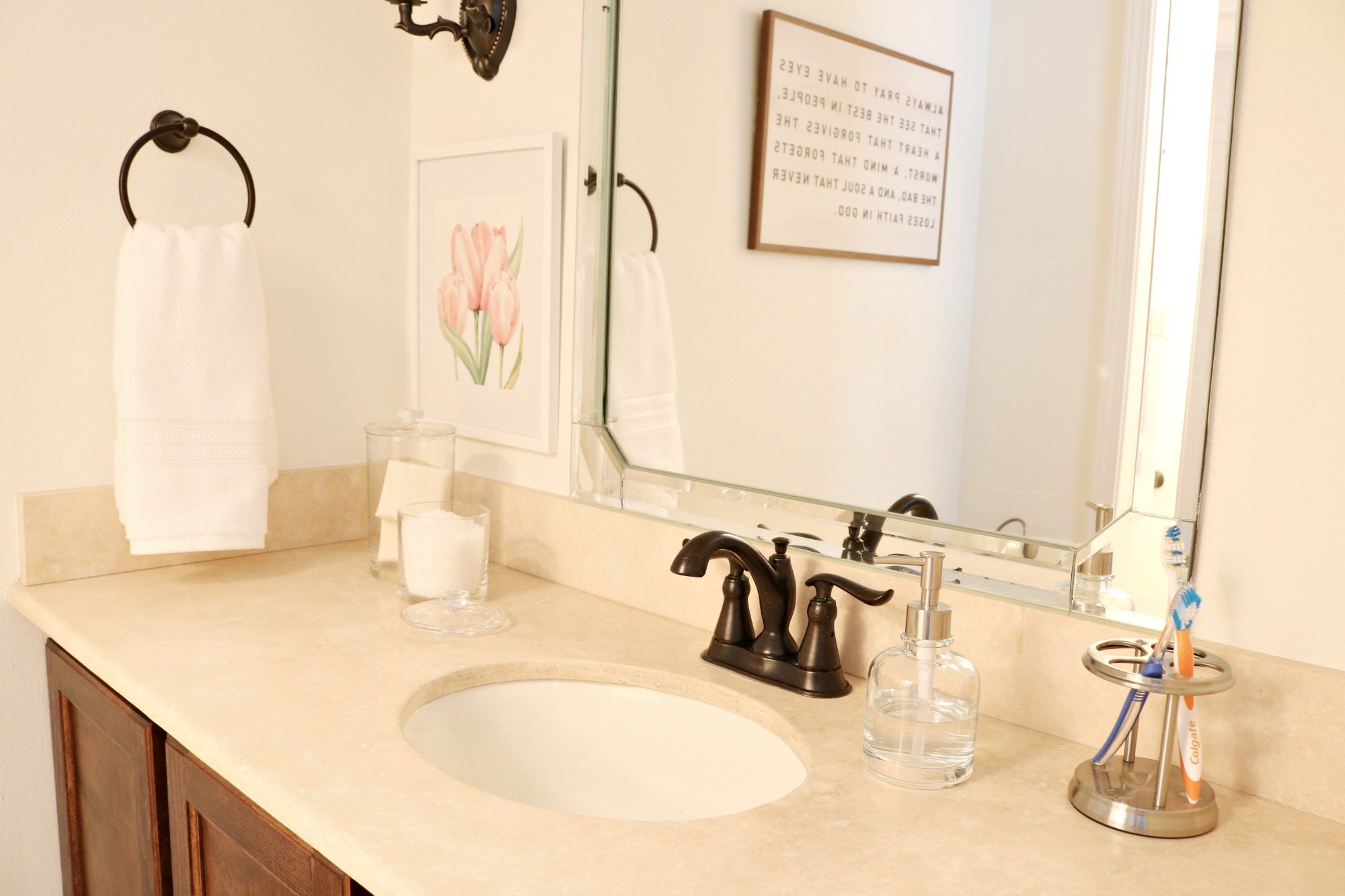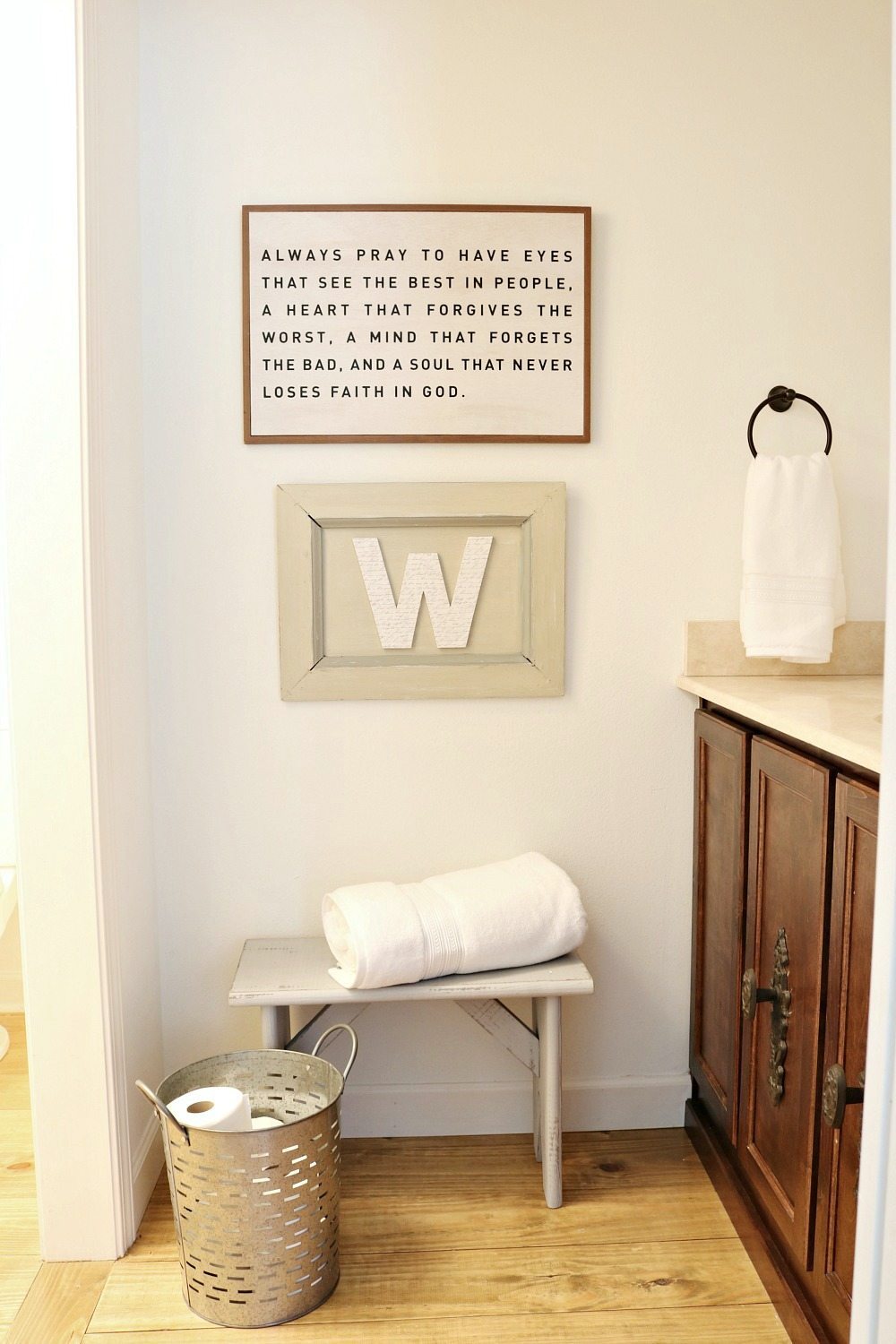 I love to keep the decor simple and give my guest what they need, like fluffy white towels, extra toilet paper and a place to hang their toothbrush.
The thing about moving, it gives you the opportunity to use what you already have in a different space, it makes it feel new all over again. This little bench and olive bucket (from Walmart a of couple years ago) have been everywhere in the house.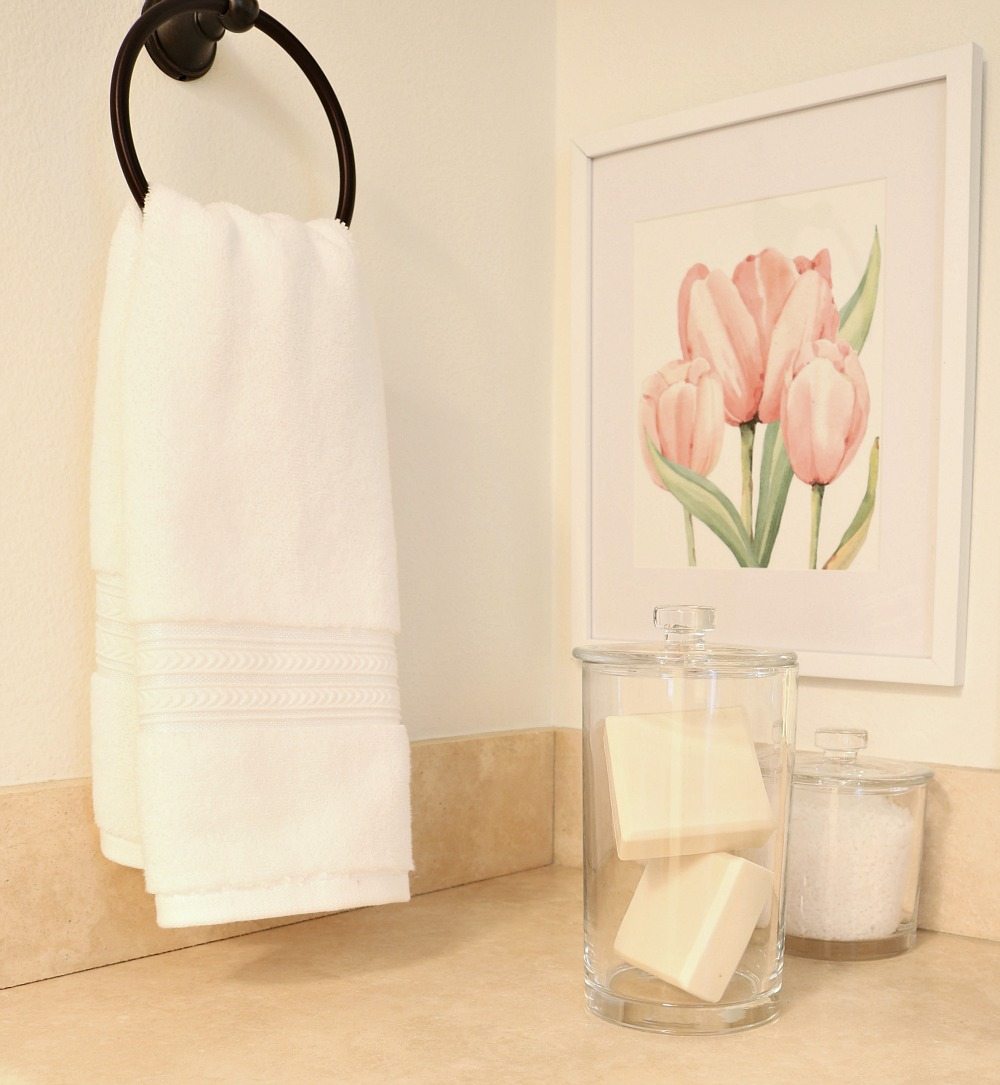 These apothecary containers are great for extra soap and my homemade bath salts. Sometime I leave the lid off so the aroma fills the room.
(Better Homes and Gardens Small Apothecary Jar and Medium Apothecary Jar)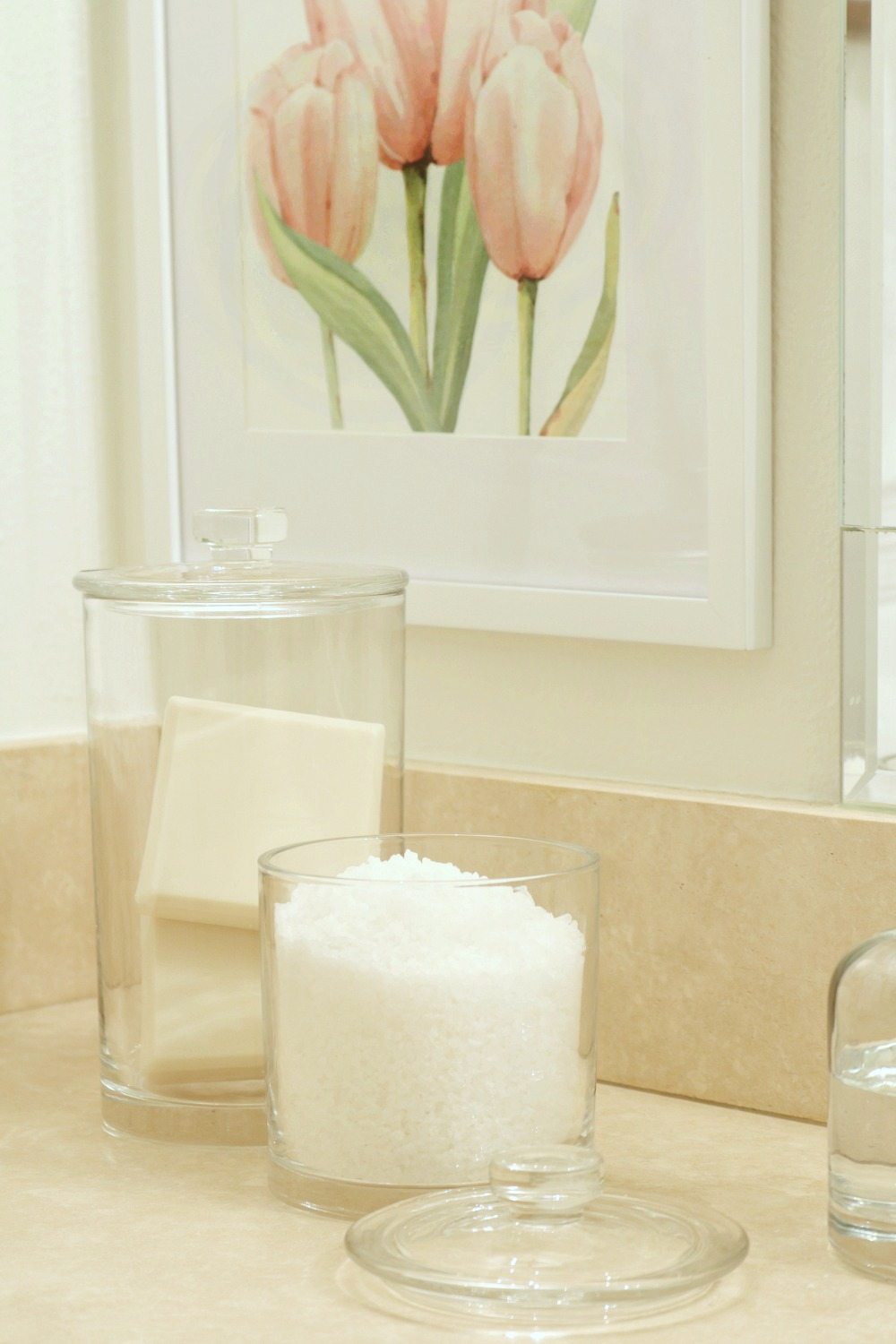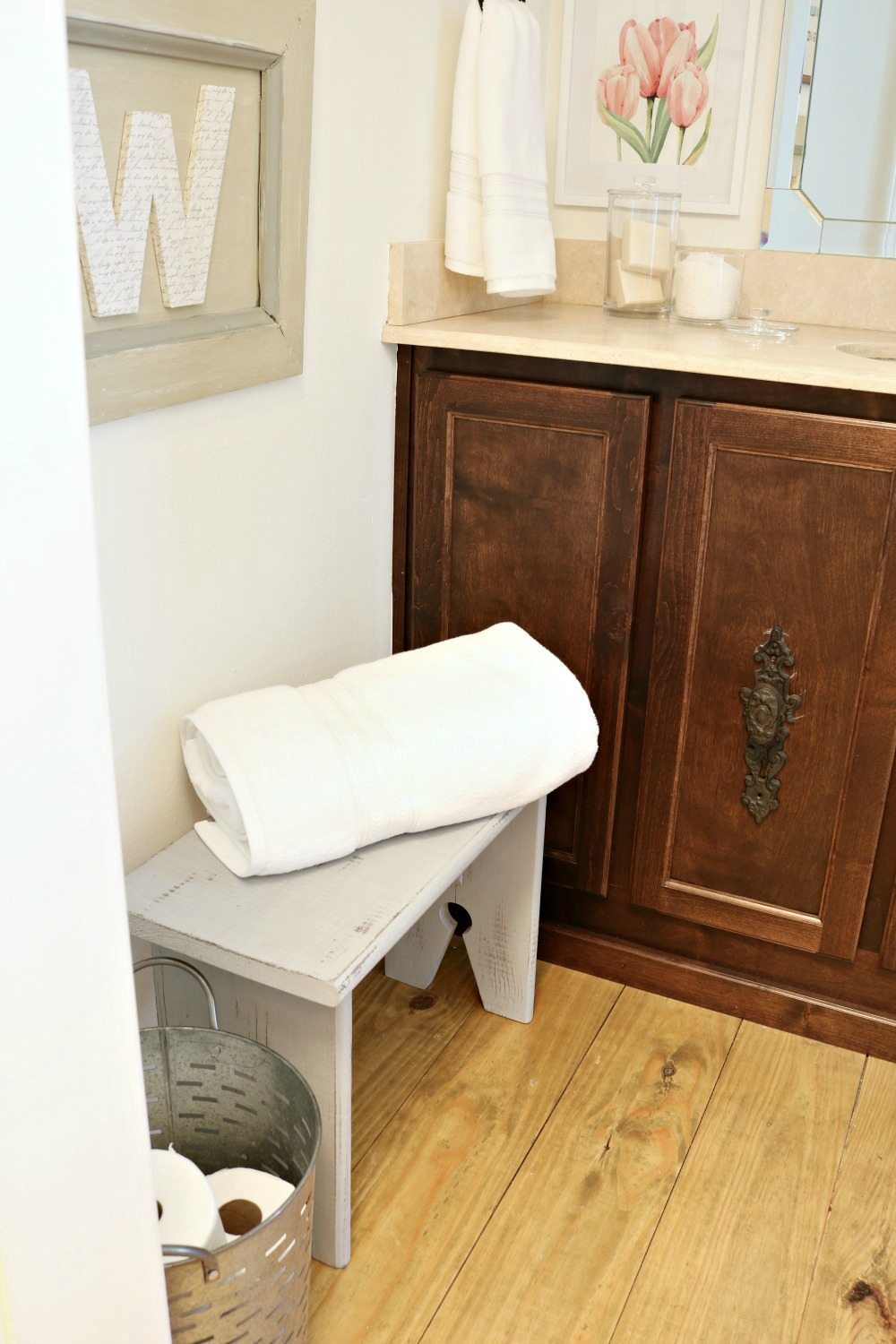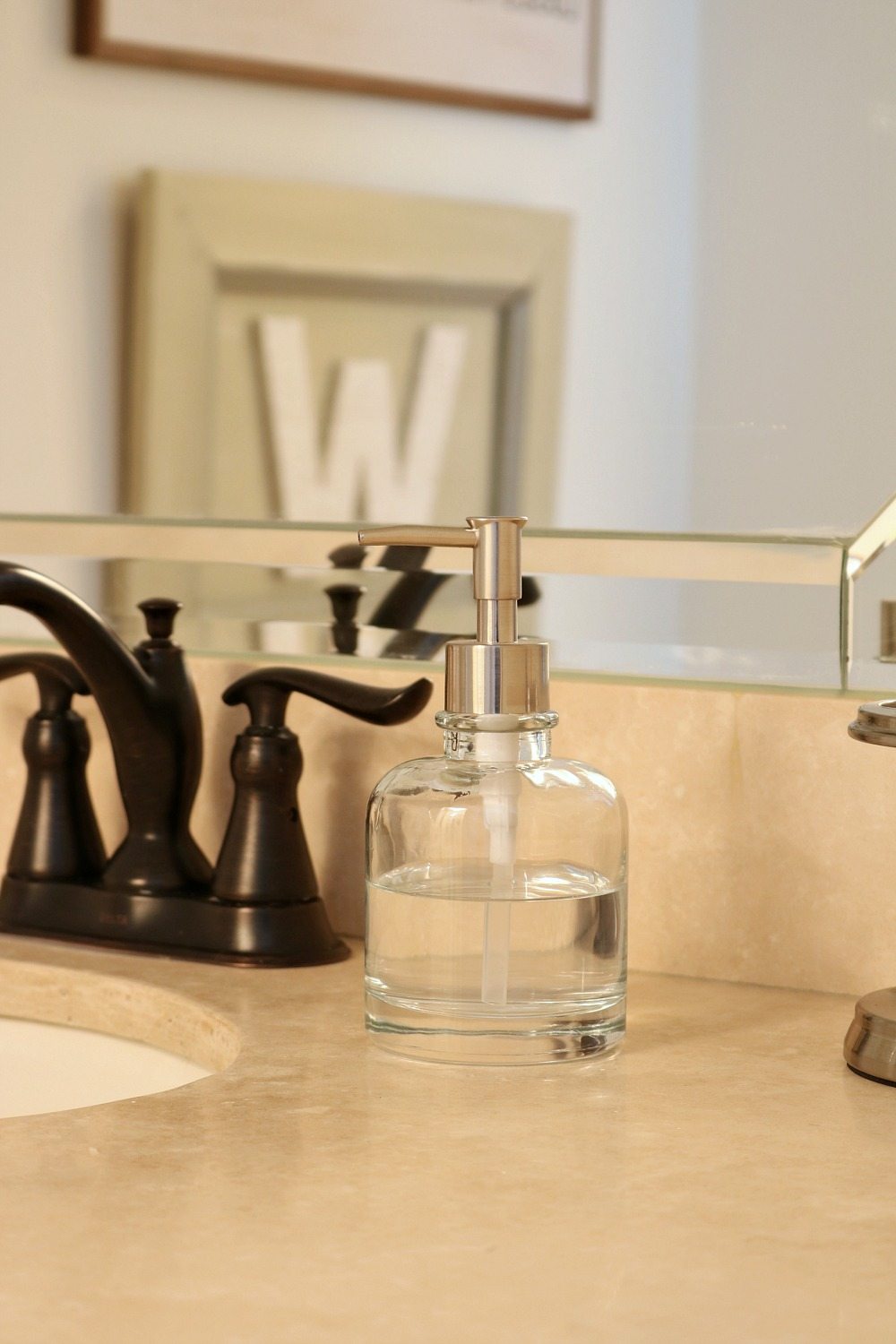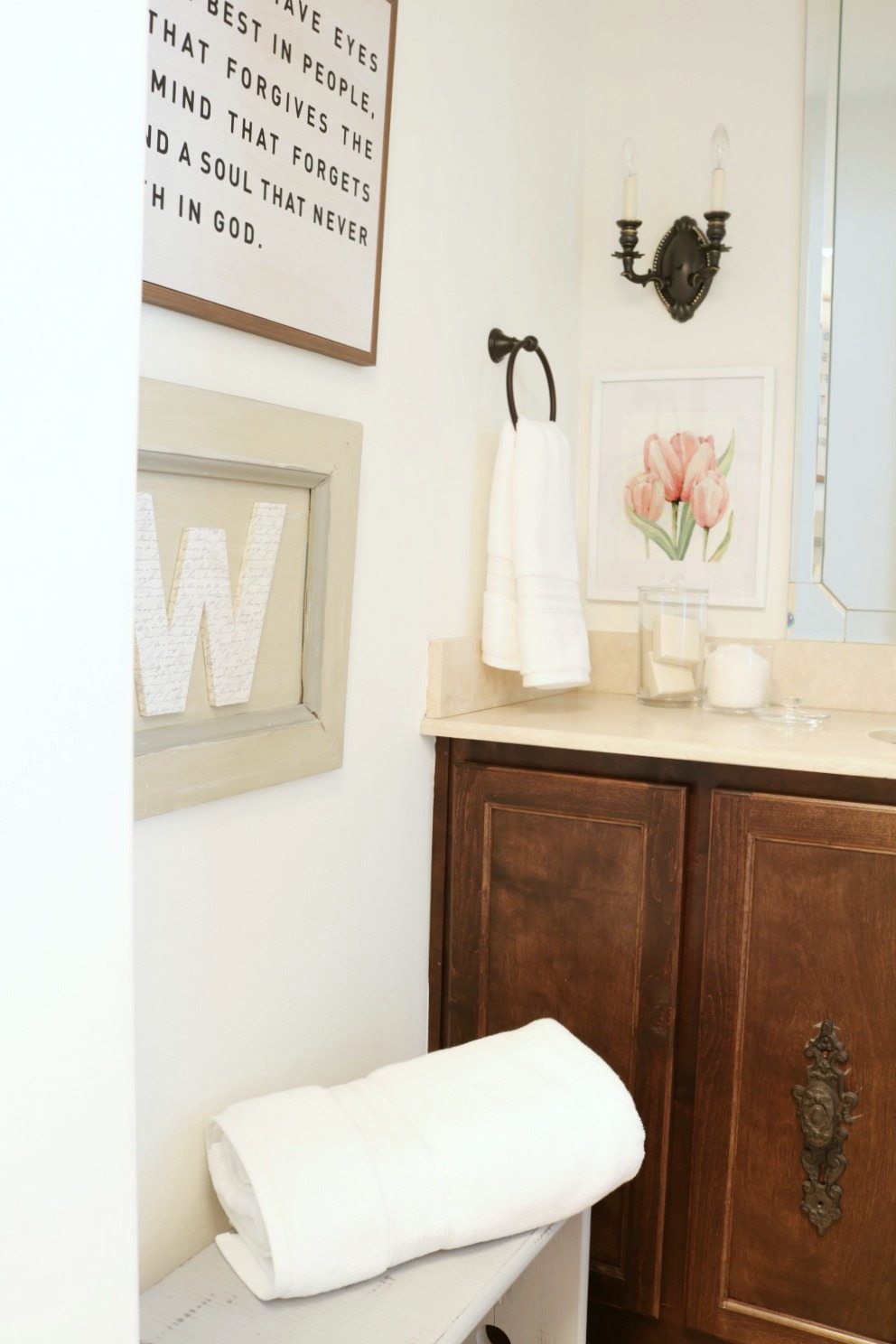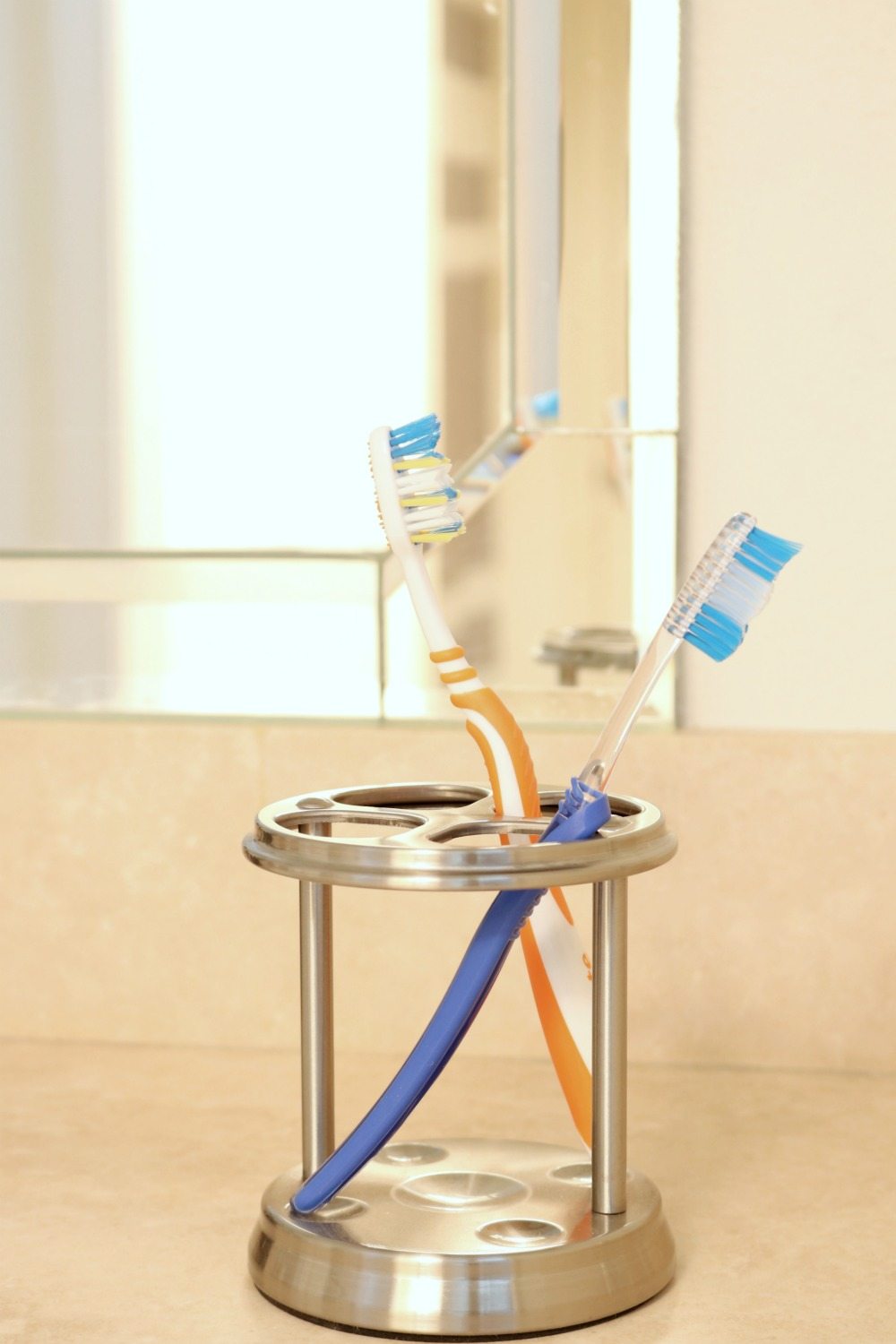 I love this open toothbrush holder, it makes it very easy to clean.
(Better Homes and Gardens Toothbrush Holder and Soap Dispenser – mine is clear)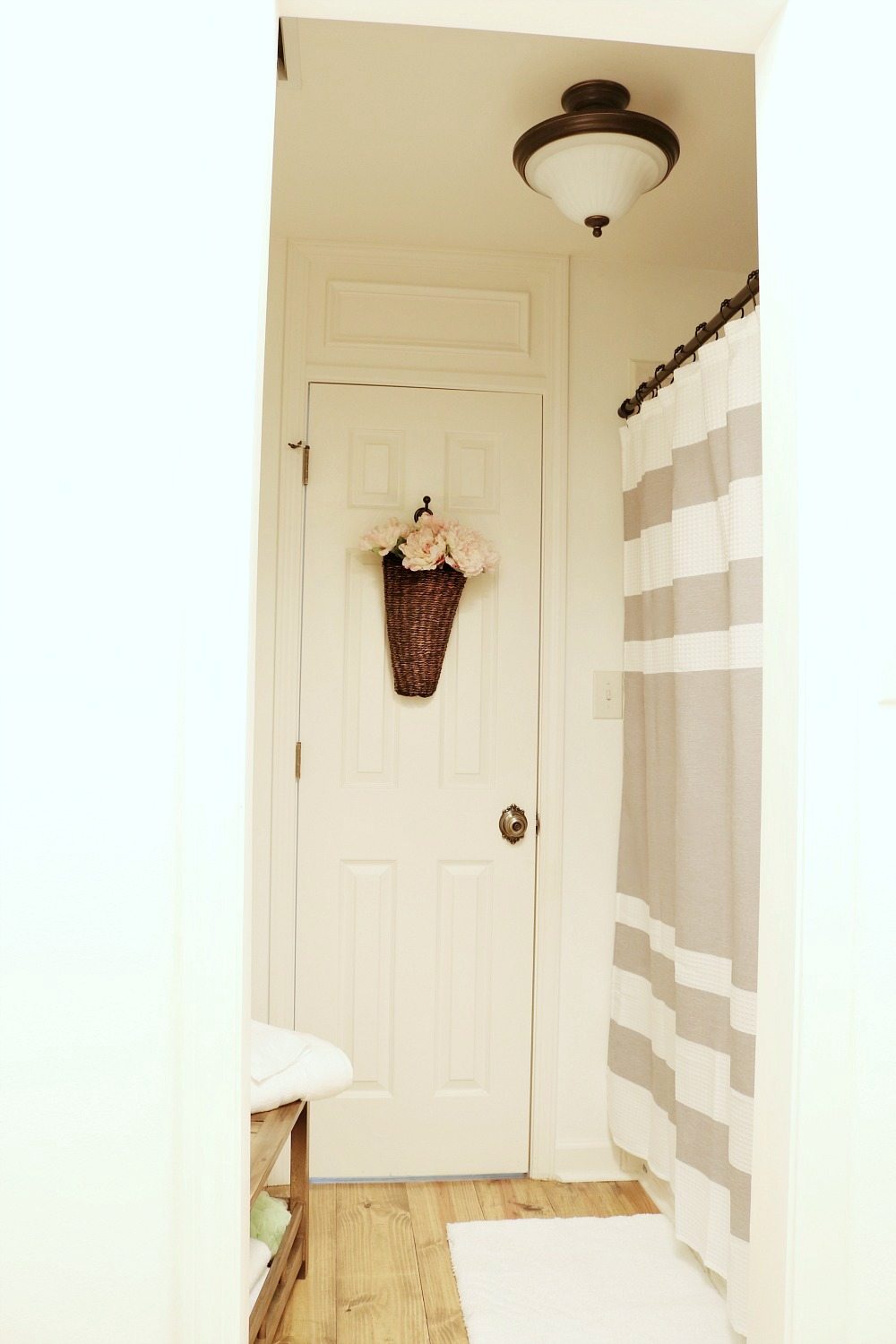 The bathroom is made up of three rooms. The vanity and bath area are separated by the water closet. Looking from vanity area in to the tub area, you can see I've kept the decor light and bright. I love anything with stripes and this shower curtain is perfect!
(Better Homes and Gardens Waffle Stripe Fabric Shower Curtain and Rug)
Oh how I wish there were windows in here!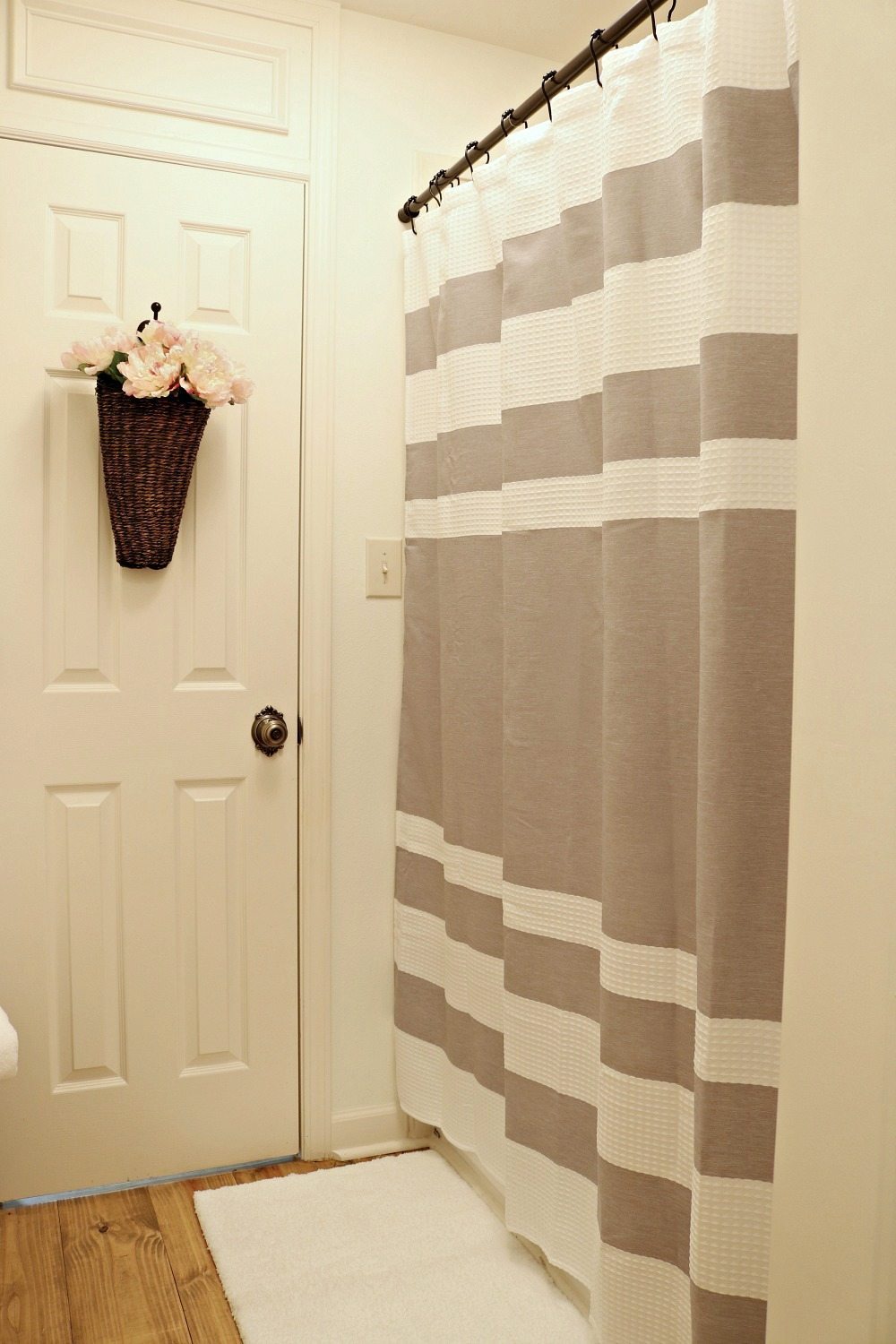 Here's the before photo of this area, see what I mean about the yellow.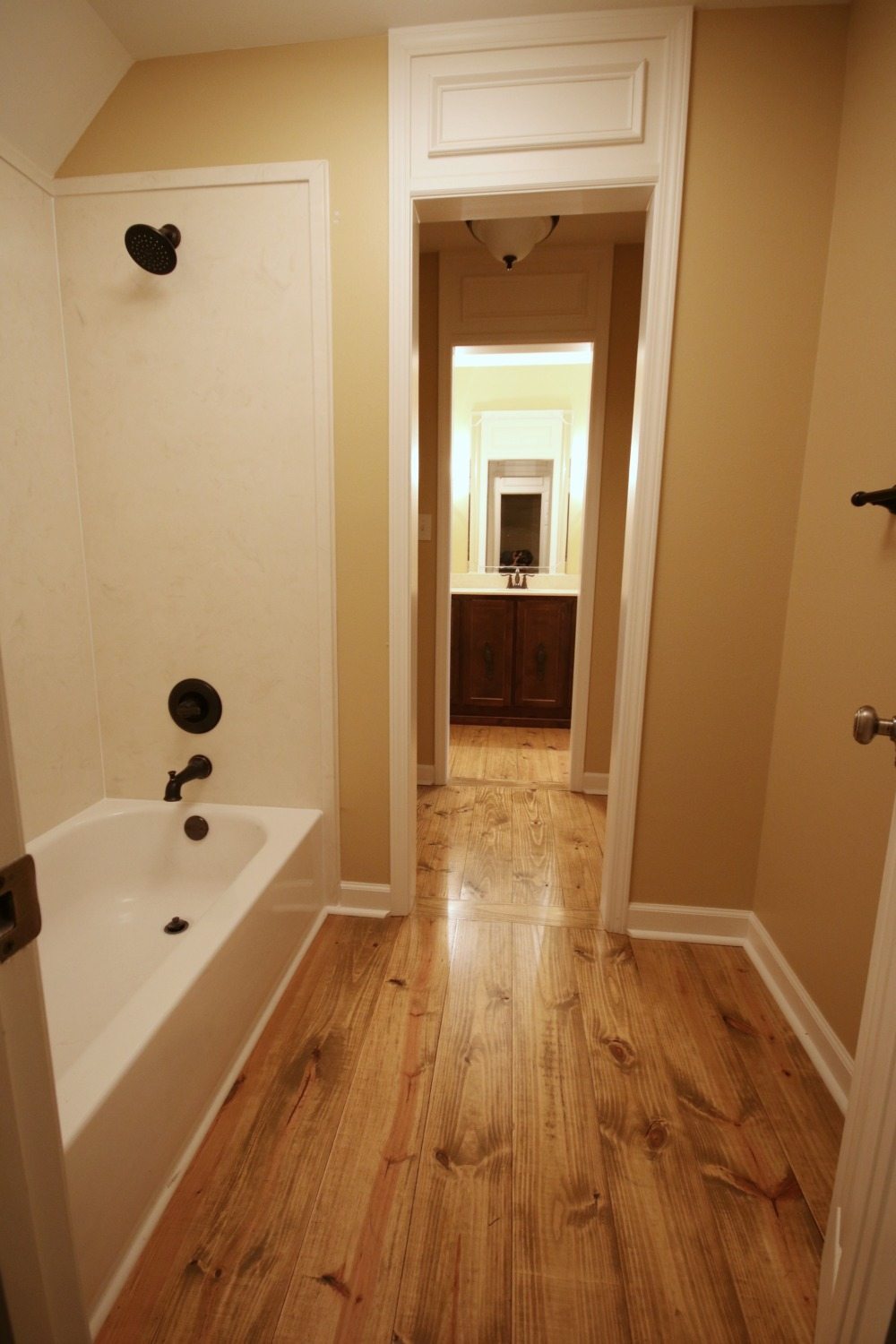 I situated my bench near the tub and loaded it down with lots of towels. There's plenty of room there to place whatever you need for bath time. White towels are my favorite! But these Better Homes and Gardens Thick and Plush ones come in many beautiful colors!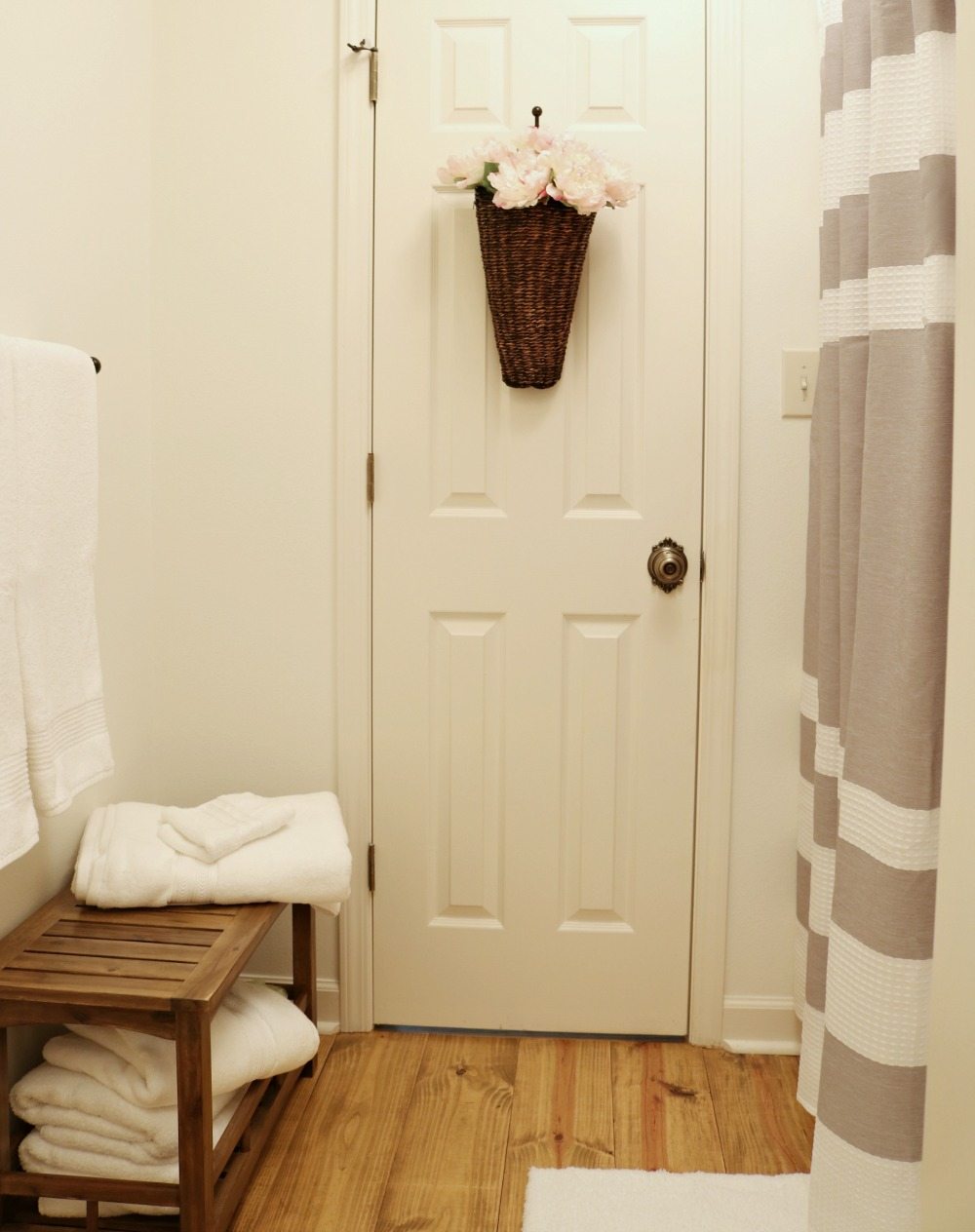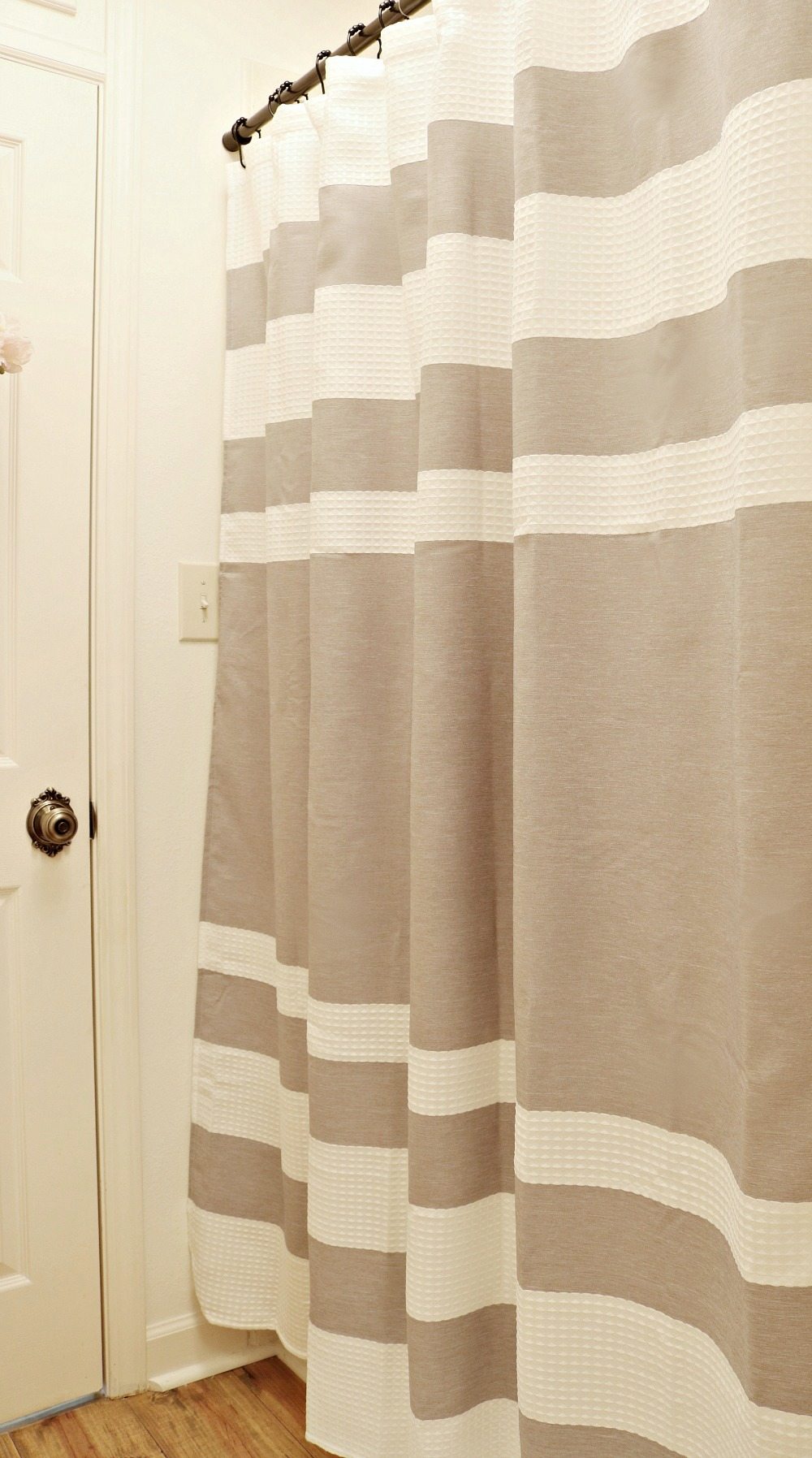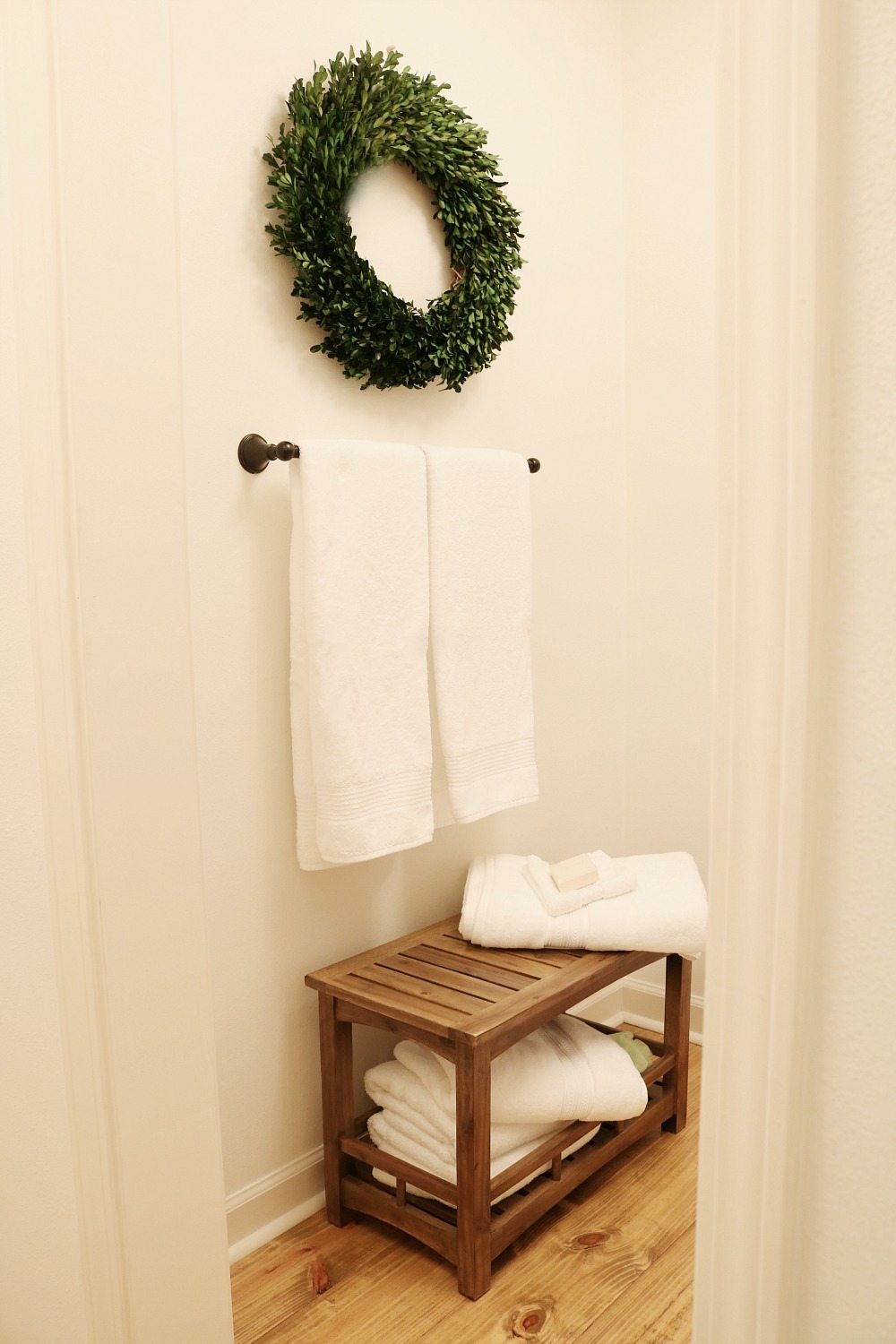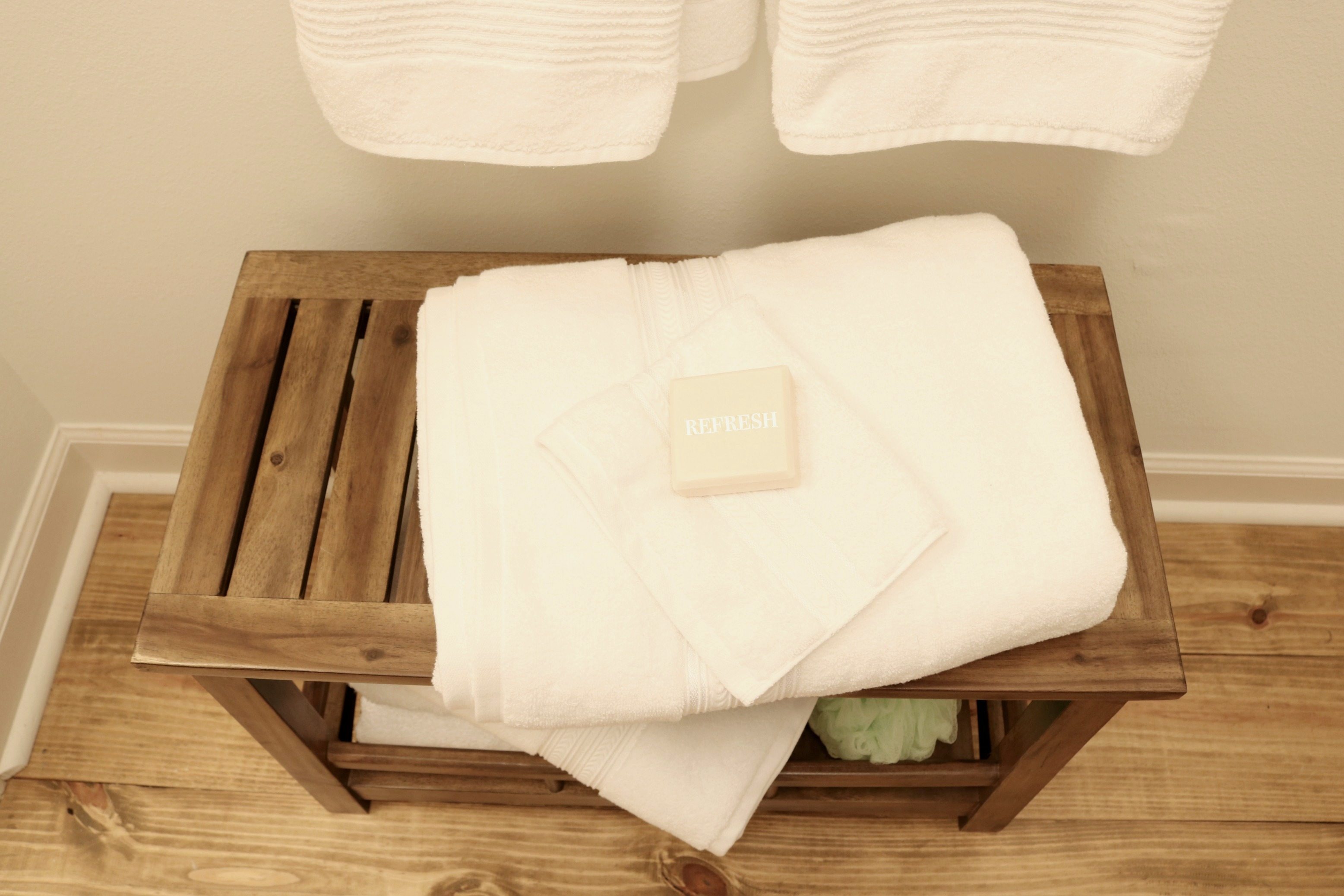 You can create your own spa-like bath with these beautiful Better Homes and Gardens items from Walmart. (Those lotus votive holders are in-store only, aren't they cute!!)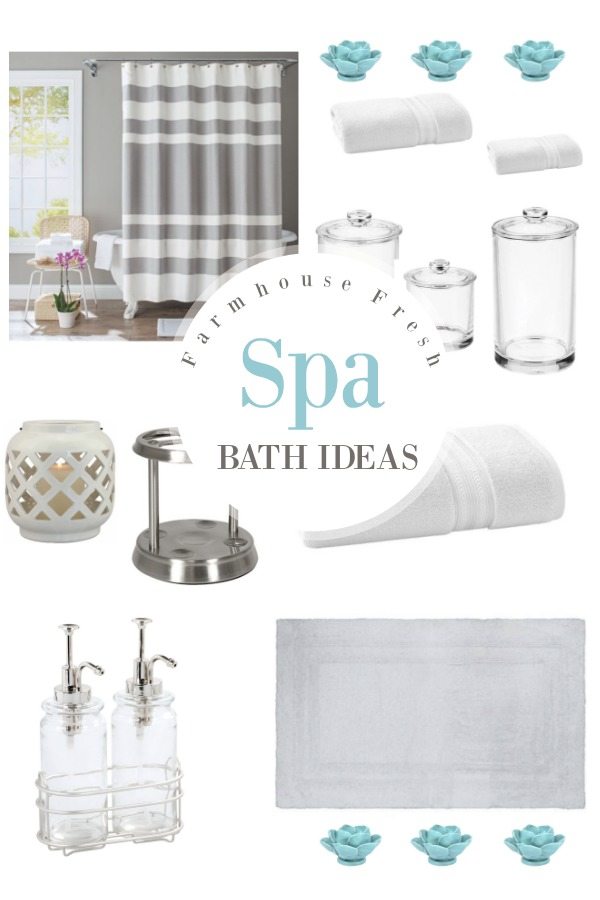 Shop the post:

Keep up with all the beautiful Better Homes and Gardens at Walmart choices: Instagram – Twitter – Facebook – Pinterest – Website
I love finding affordable decor at Walmart and sharing it with my readers, I am proud to be a part of the Better Homes and Gardens Live Better Blogger Network!