I painted my headboard one day and made the bed up the next…
Be sure to enter the giveaway at the end of the post 🙂
This post is sponsored by HomeRight. The love of the sprayer and opinions are all mine.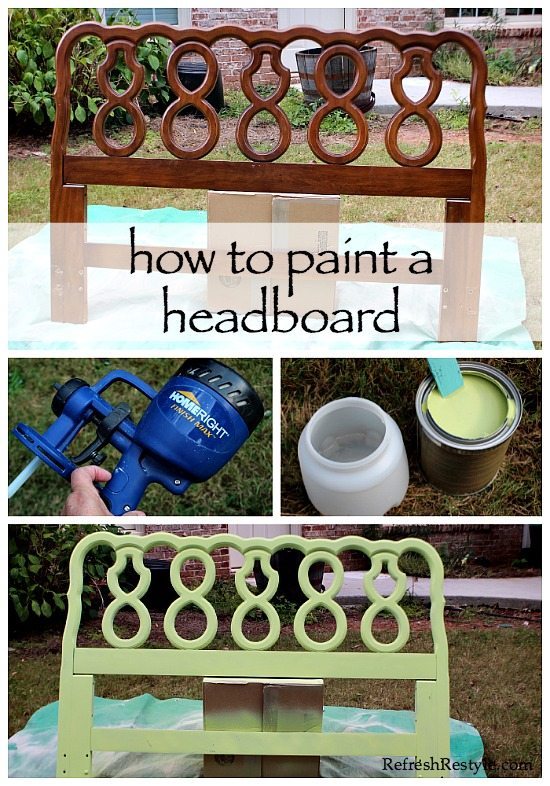 We have a bonus room in the new house.  You know the kind…with the short walls.
Perfect for the older, shorter headboards.


The Homeright Finish Max makes any paint job easier.
Unlike other sprayers that I've used, this one is very easy to clean.
The cleaning part was what I dreaded until I tried the HomeRight C800766 Finish Max Fine Finish Sprayer
 (affiliate link).
I used Maison Blanche chalk-based paint and the color is Chloe, you don't have to sand or strip. I like easy. All I did was clean the bed.
Thin the paint, according to the directions included with the sprayer.
Attach the suction tube with the angle pointed to the front of the cup.
The three way sprayer adjustment makes it easy to control your spray pattern.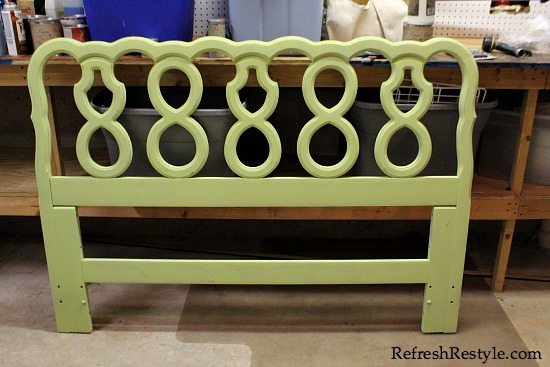 After the paint dried, I brought the headboard in to distress the edges.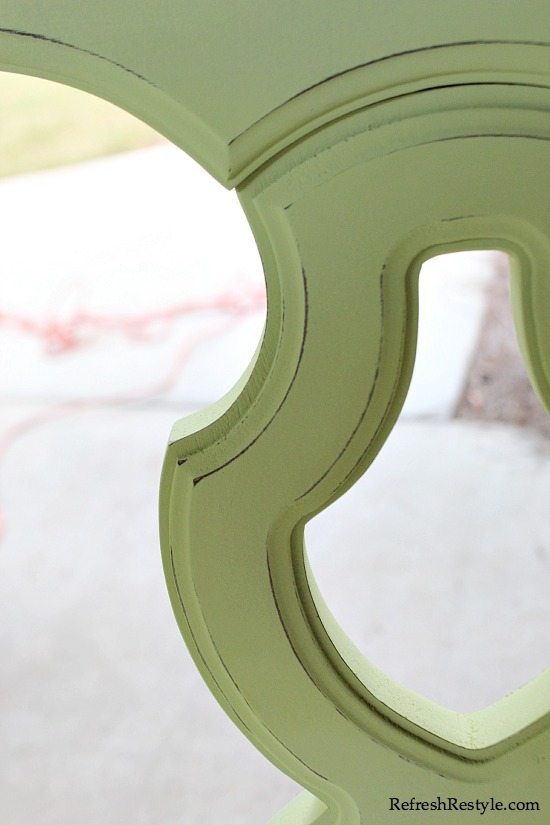 I finished it with light brown Antique Wax.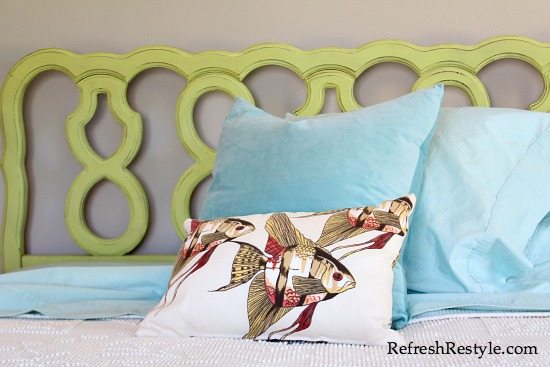 The bonus room will be used for more than sleeping.
There will be a t.v. and xbox in there on the opposite end of the sleeping area.
I wanted to keep things fun.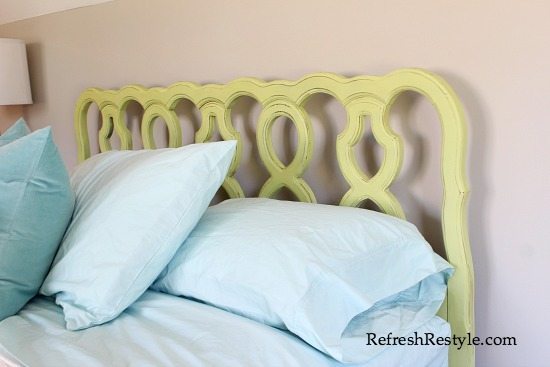 And the greens and blues are my favorite colors.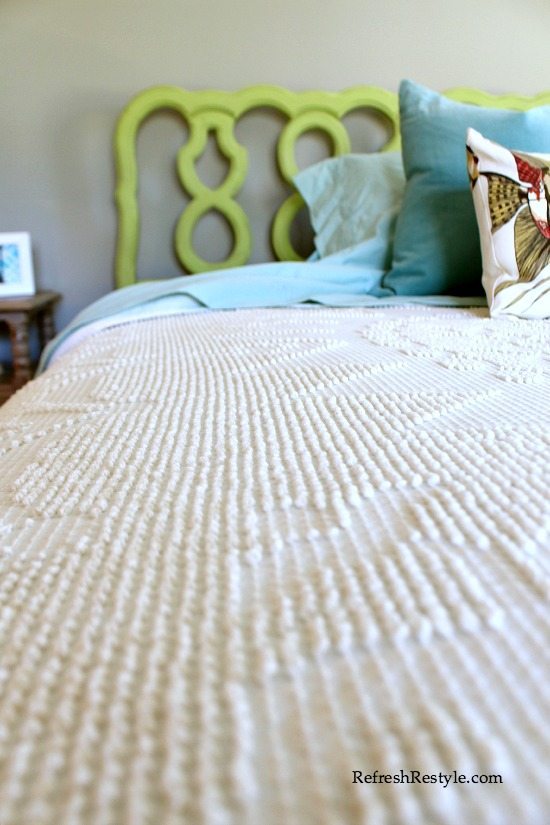 Speaking of fun, I remember taking naps at my Grandma's house, sleeping on top of bedspreads just like this one.
Waking up with round dents in my face.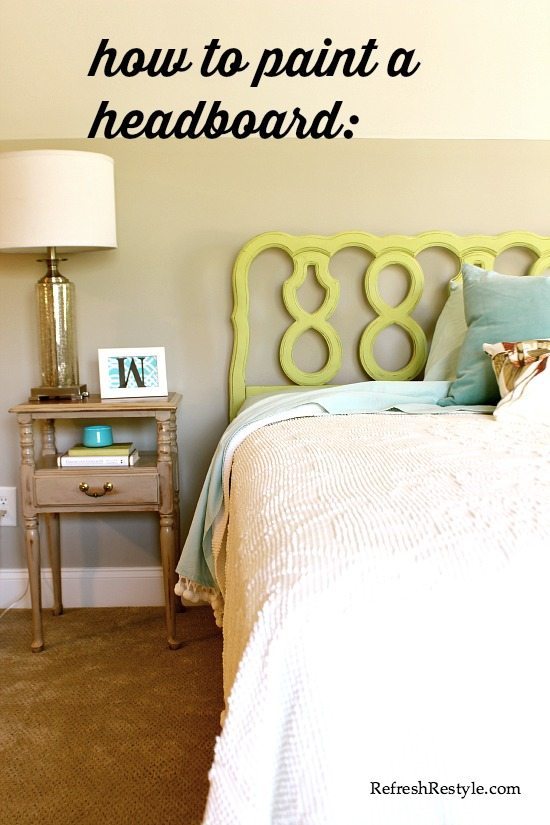 One bed complete and ready for guest.
and
a giveaway just for you:
I am a HomeRight Brand Ambassador, they provide me with product to review and compensation for my time. Monthly, I will review the product and tell you about it! How cool is that? Pretty awesome but that's not all, I will also host a giveaway for you.
Click these photos to see more awesome furniture painted with HomeRight sprayers: