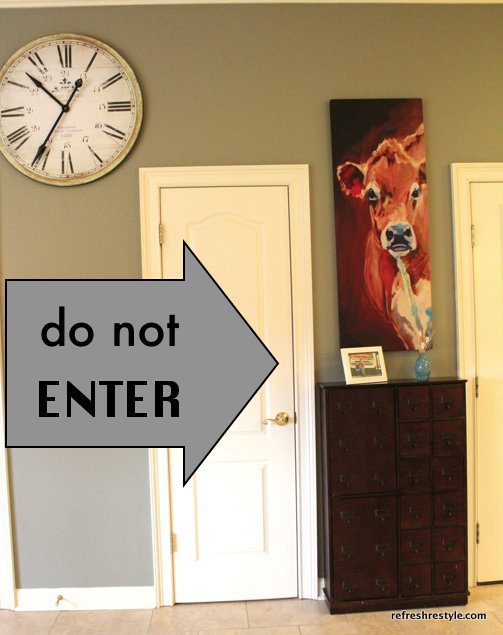 I don't want to show you what's behind this door.
But hopefully, it will be my next paint project 🙂
You can click  here to see the adjoining room.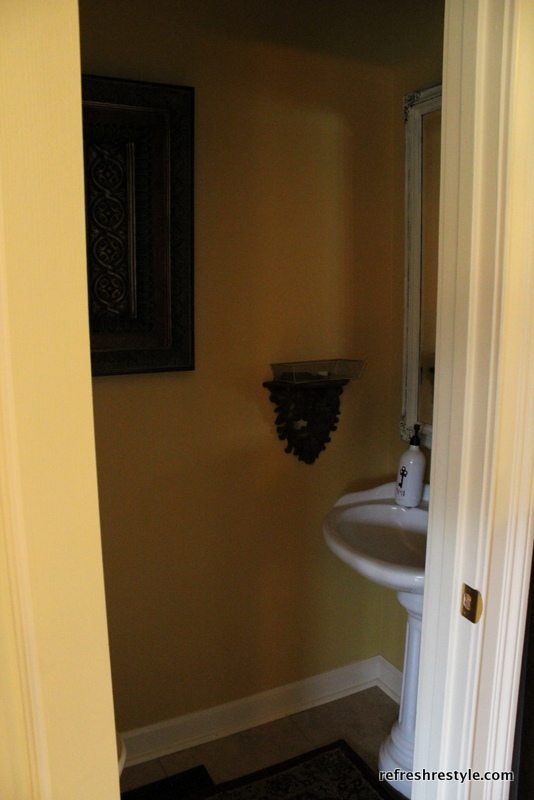 It looks better with the light off.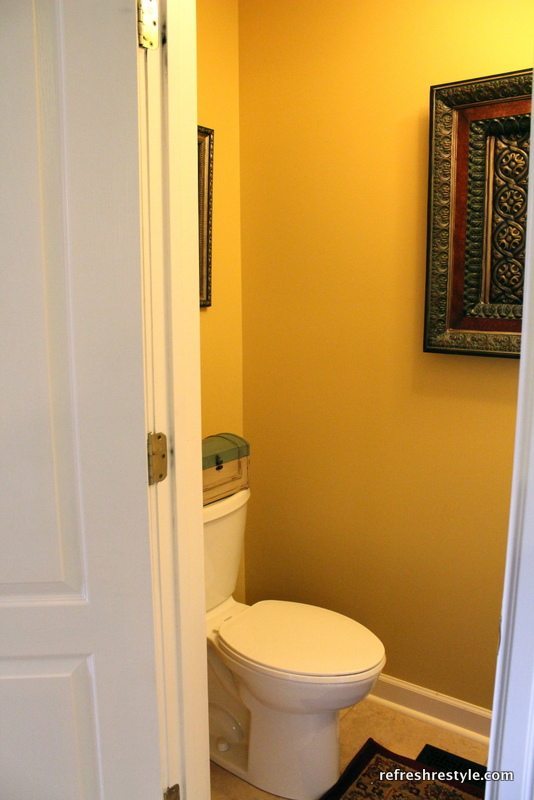 Every room in my main living area was painted last year except for this one.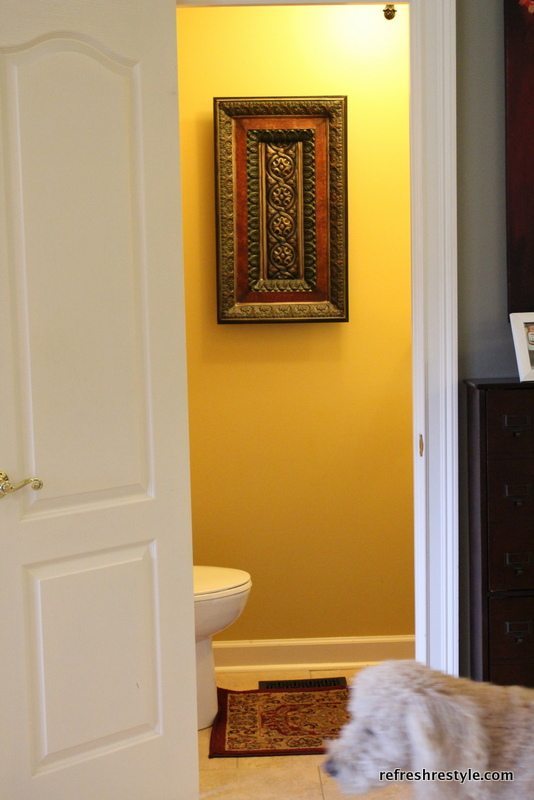 Murphy doesn't even like to look at it 😉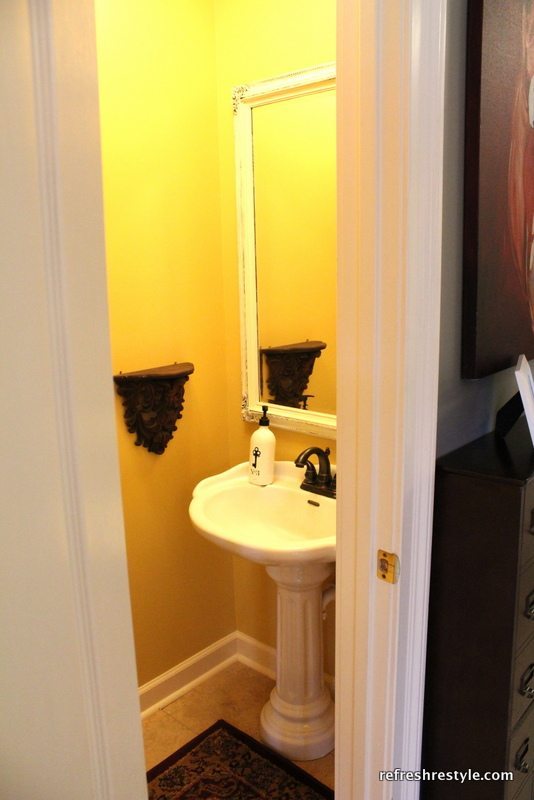 I have plenty of paint left over from the other rooms.
But I want to do something that I've never done!
and I'll be getting a little help from some of my Haven swag: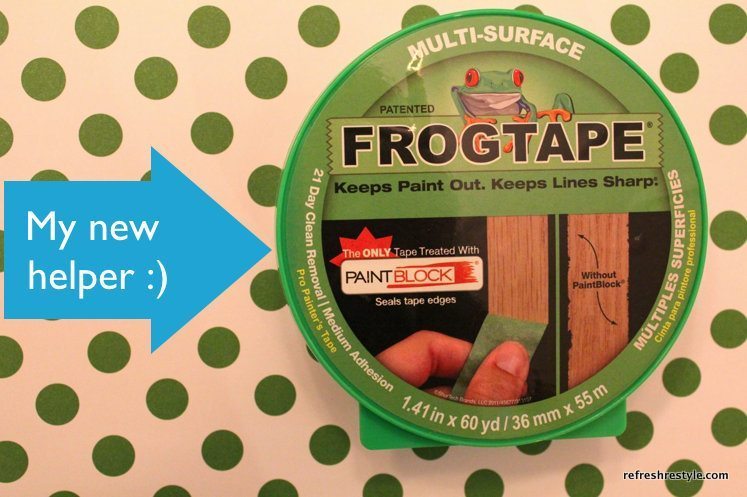 I'm joining some of my bloggers friends and
we will be challenging ourselves
to do something that we've never done.

We will be posting our progress every other week.
Hopefully we will all be successful, I'm keeping my fingers crossed!
Please check out what everyone else is doing 🙂
Amy @ Buffalo Roam, Dana @ Crafted Niche, Jaime @ Crafty Scrappy Happy, Heidi @ Décor & More, Tisha @ Delectable Home, Shannon @ Fox Hollow Cottage, Kirby @ Kirb Appeal, Holly @ Life as a Thrifter, Cassie @ Primitive & Proper, Debbie @ ReFresh ReStyle, Jessica @ Stay At Home-ista, Karah @ the space between, Laura @ Top This Top That and Kelly @ View Along the Way.