This project involves a table,
a sofa table to be exact.
I love taking brown and ugly to a new level!
and so does Stacey Anne 🙂
When I saw this table, it brought a smile to my face!

Not only does Stacey Anne know how to cheer up a space,
she even made the stencil used on top!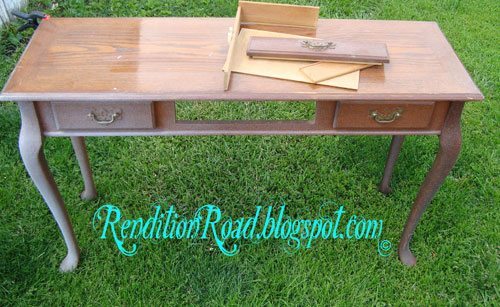 Can you believe this is what the table looked like before!
Please welcome Stacey Anne from


Rendition Road is my
Newbie in the Spotlight this week!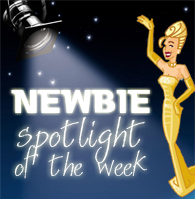 Please add this button to your side bar! Thank you for inspiring us to make over those sofa tables and so much more!
Please visit the other Newbie's in the Spotlight, you'll be glad you did 🙂
Fox Hollow Cottage – Shannon
Always pin from the Newbie's site 🙂