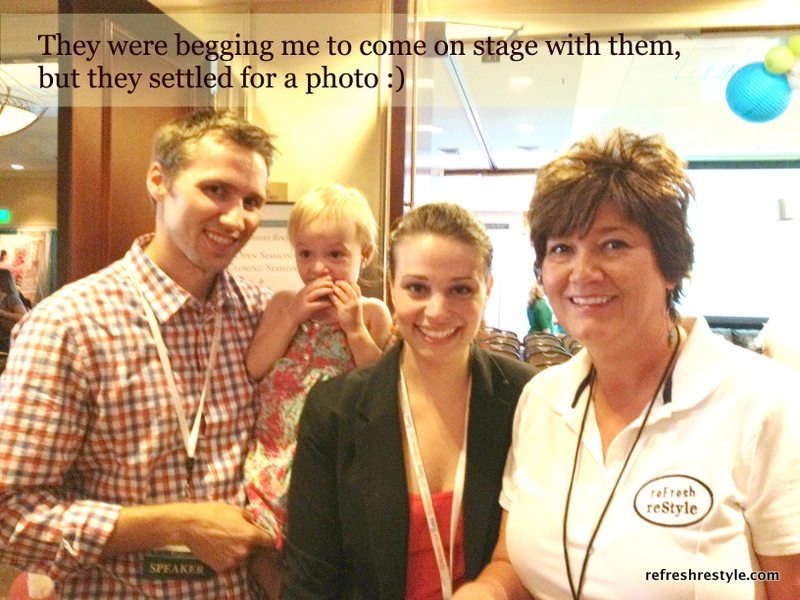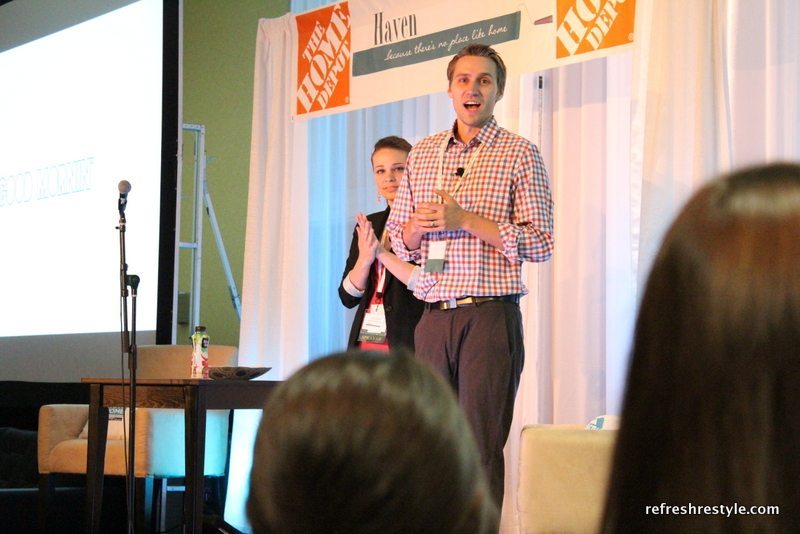 See what I mean, he just kept on~reFresh can you come on up here~no, not right now,
I'm sitting in front of Miss Mustard Seed and someone might take my seat.  
I love John and Sherry, they are a dynamic duo!
I can't wait for their book!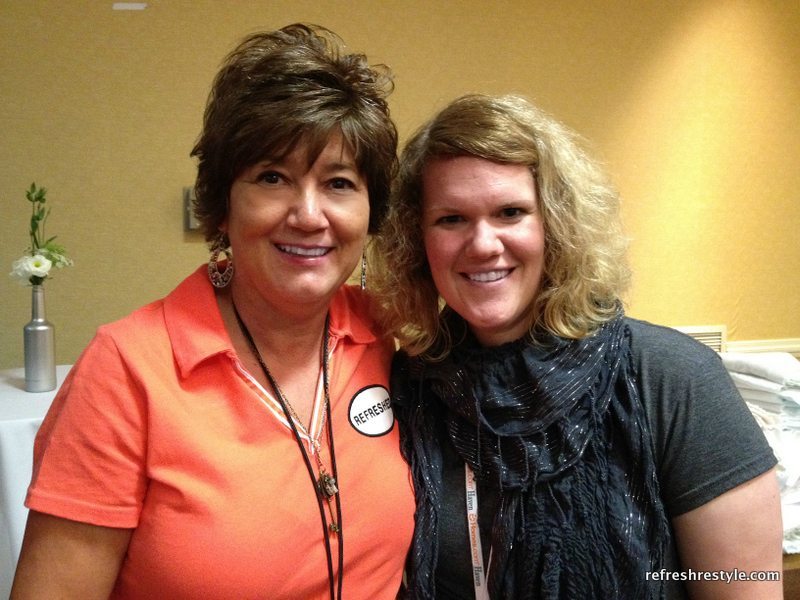 Speaking of books,
Put me on the list, I want one!
Not only did she write a book this year, she also has a line of milk paint coming out soon!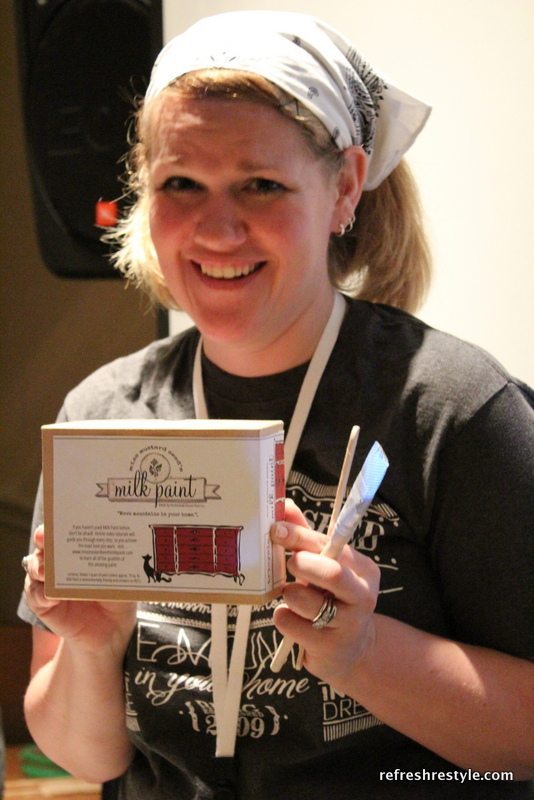 In the Advanced Painting class we got to try milk paint, I want some!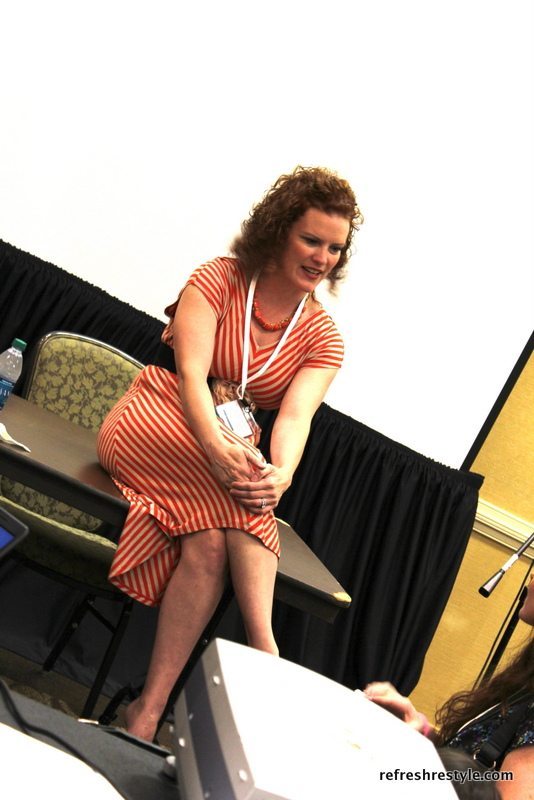 Beckie's class All About Advertising was awesome.  I would tell you about it, but I was sworn to secrecy, it was way over my head.  I am going to have to repeat this class 😉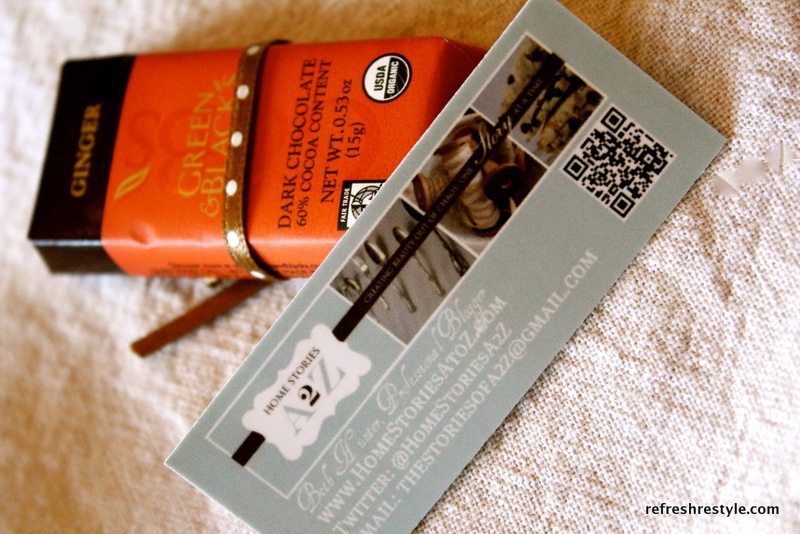 Beth is a pro, I mean who knew that I needed chocolate with her business card attached!
and then there was
Angie, she had a scratch off lottery ticket 
with her picture underneath, how creative!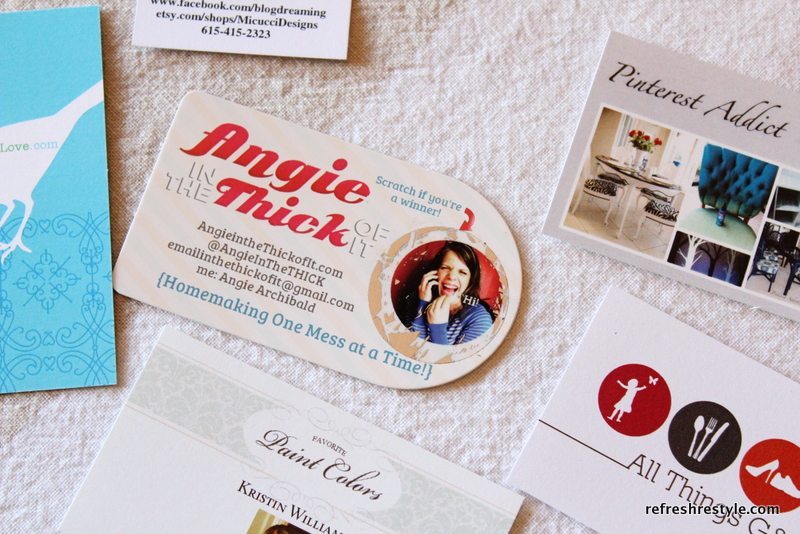 Everyone's business card was so unique.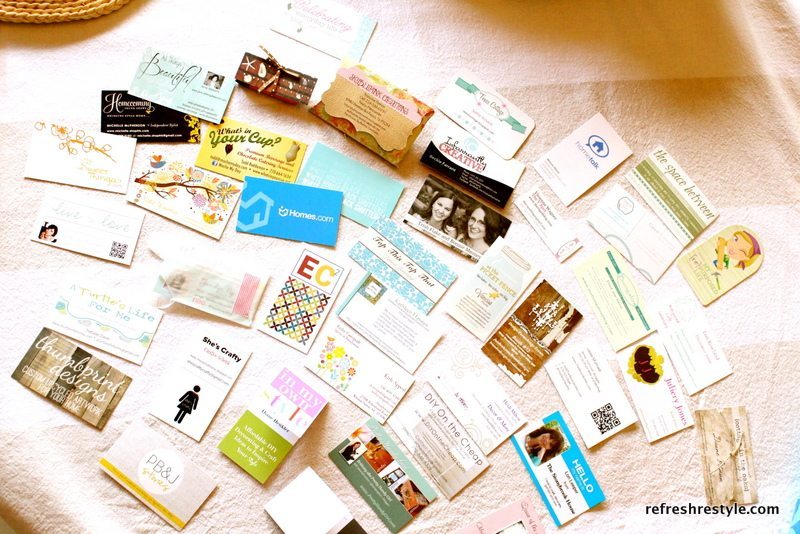 Ana White was just this pretty too!
Speaking of pretty, sweet and just the best room mates in the world:
Karah from The Space Between in the middle,  and Kristen from Pearl Gateway on the right.  And sleepy, half smiling me on the left.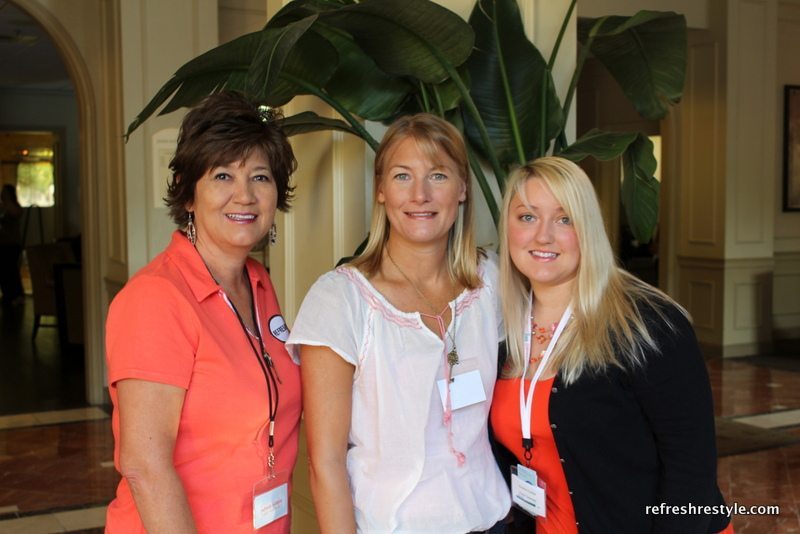 I didn't give any candy or gum away with my business cards, but I did get my friend Creative Carmella to hammer out these cute necklaces for me and my roomies.  A little reminder of this awesome conference.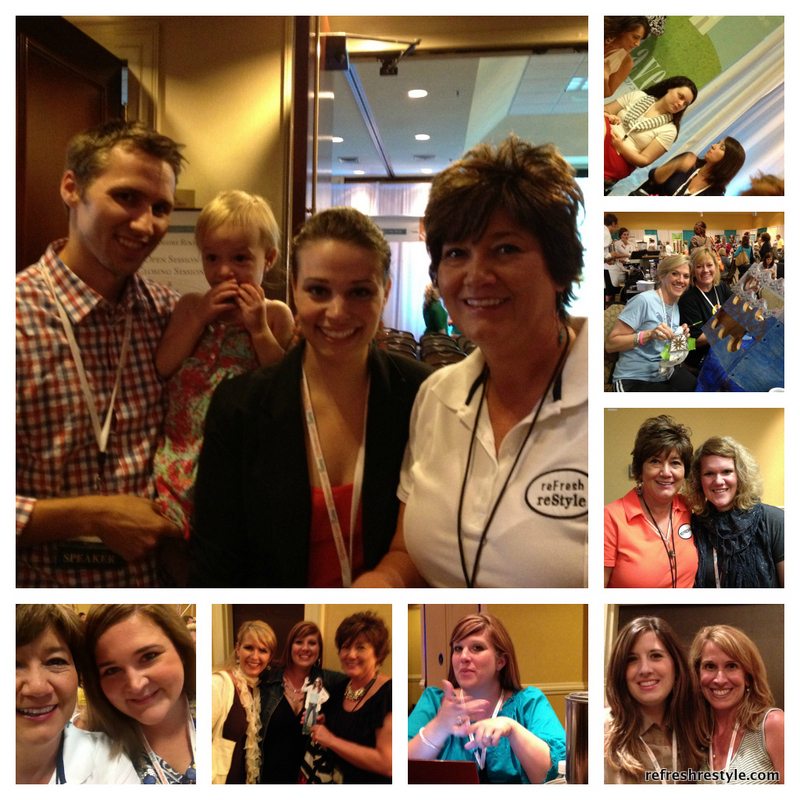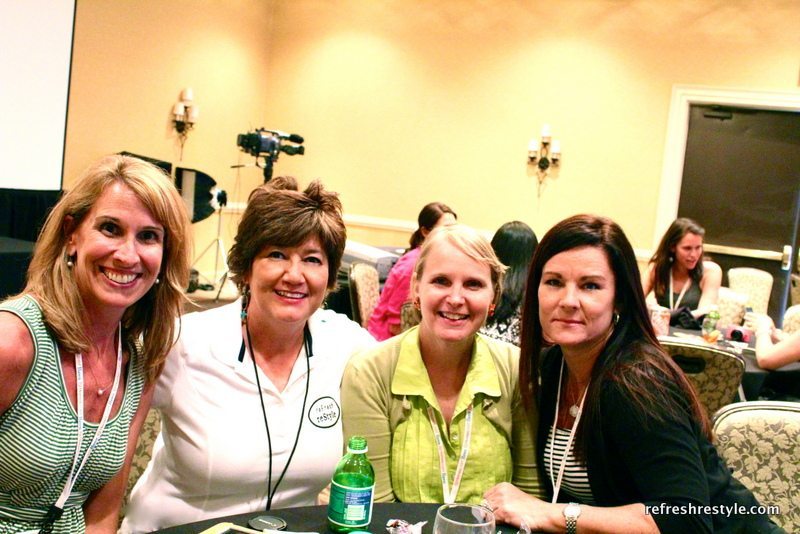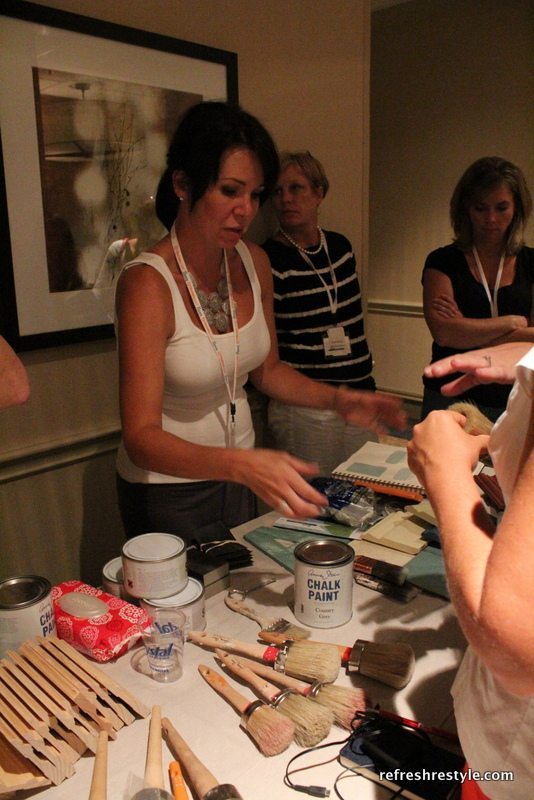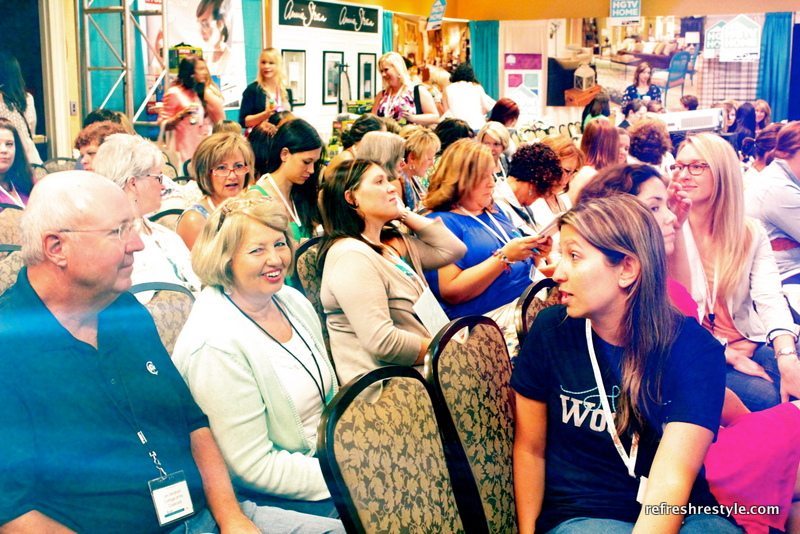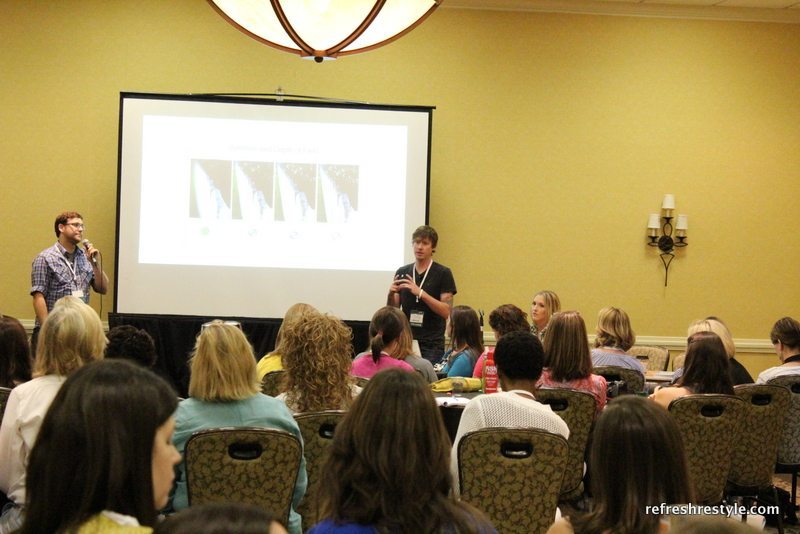 (Kevin and Josh's photo training classes)
I didn't get pictures of everyone that I wanted to and I had way too many blurry ones, thankfully there will be several Haven posts!  I did much better this time than I did at Becoming 🙂
My post is missing so many of the talented people that were there!  Check them out:
 I can't wait to see everyone else's Haven posts.
Click on this photo to meet the ladies of Haven:

Thanks to everyone that put this together!  I didn't want to leave 🙂
If you have any advice for me, about going to conferences, please share!  
I was a bit out of my league!