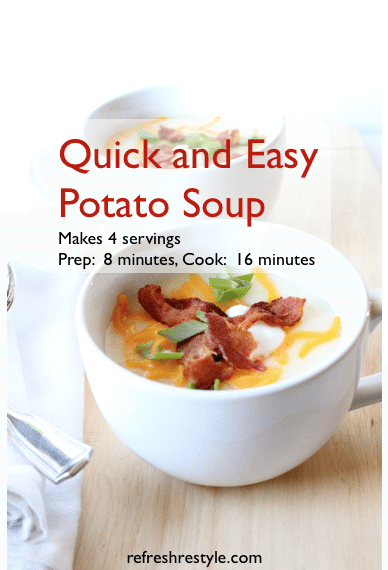 Today instead of a furniture makeover, I decided on a recipe makeover. I substituted garlic salt for the garlic in the original recipe. Mainly, because that's all I had. I used 2 % milk and it called for whole milk and I used frozen onions that were already chopped. This was one of the quickest Potato Soup recipes that I've ever made. It was also one of the best tasting ones too!
Quick and Easy Potato Soup
Ingredients:
1 tablespoon butter
1/2 cup chopped onions
garlic salt to taste
1 (24 oz) bag frozen cut russet potatoes, unthawed, Ore-Ida Steam n' Mash
1 cup chicken broth
1 cup water
1/2 cup Greek-style plain yogurt
1/2 cup milk
salt and pepper to taste
Garnish: cheese, Greek yogurt, and chopped green onion, bacon
(recipe adapted from Sandra Lee Semi-Homemade)
Cook the onions in the butter for 3 minutes. Add garlic salt, frozen potatoes, chicken broth and water. Bring to a boil and cover. Simmer for 8 minutes. Coarsely mash the potato mixture and add the remaining ingredients and cook for 5 minutes. Garnish with cheese, Greek yogurt, chopped green onions and bacon or what ever you like on your soup.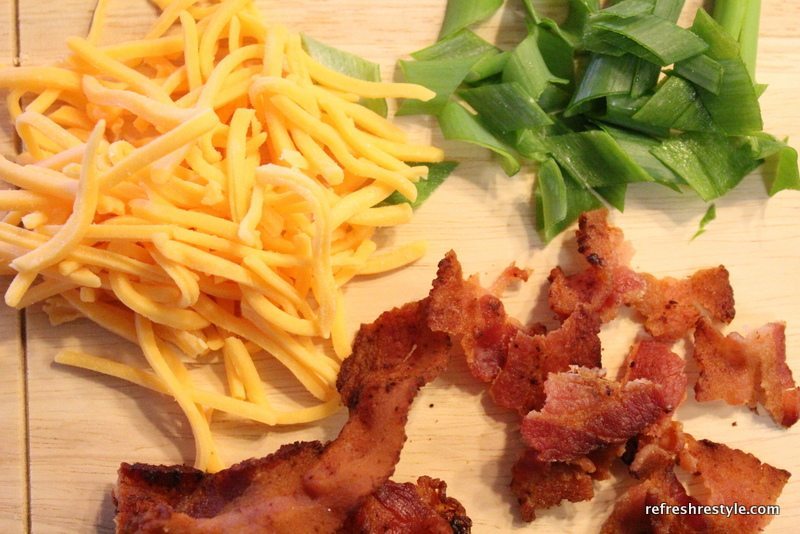 I cooked bacon, but you could use bacon bits.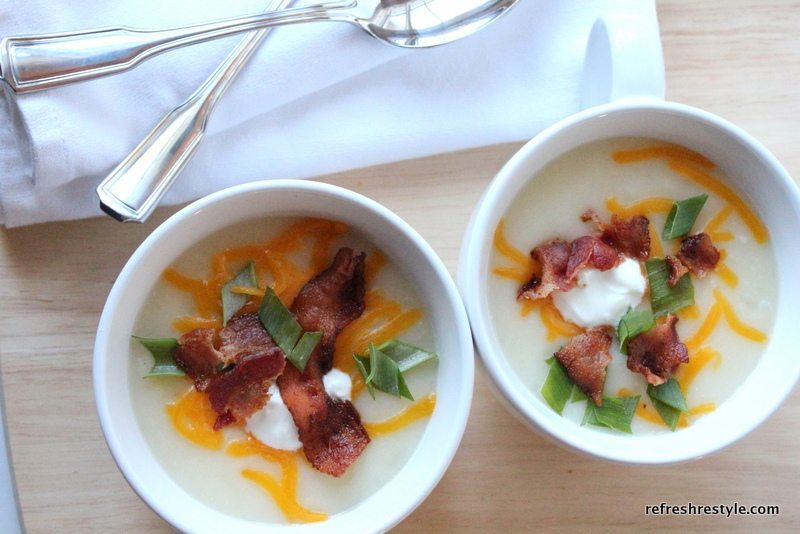 Normally we use sour cream, I was pleasantly surprised at how good the Greek yogurt was.
Barry was so excited when he walked in after playing golf.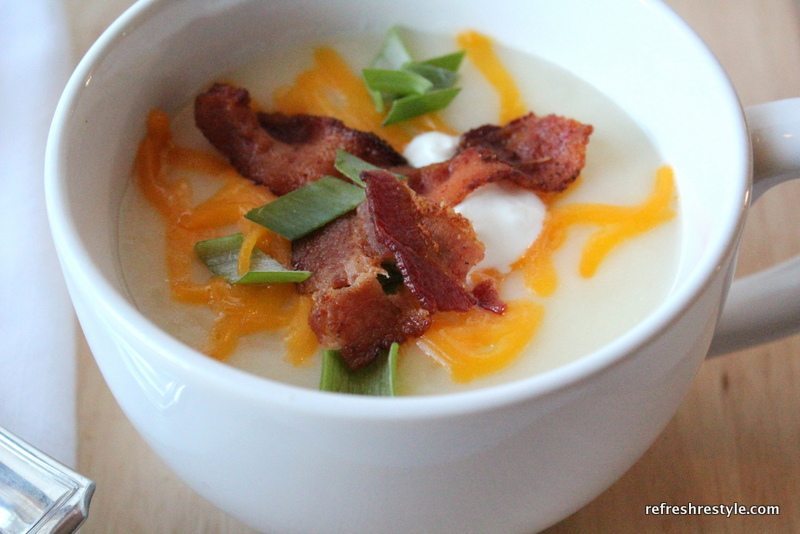 He said it tastes great and its pretty too!
And then he asked if it was on the blog 😉
I got the recipe from the Jan/Feb 2012 issue of Semi-Homemade Sandra Lee
I love her recipes, after all, isn't it all homemade…I made it at home!
Yes, I'm a recipe copy cat and most of the time I substitute ingredients. I'm too lazy to go to the store.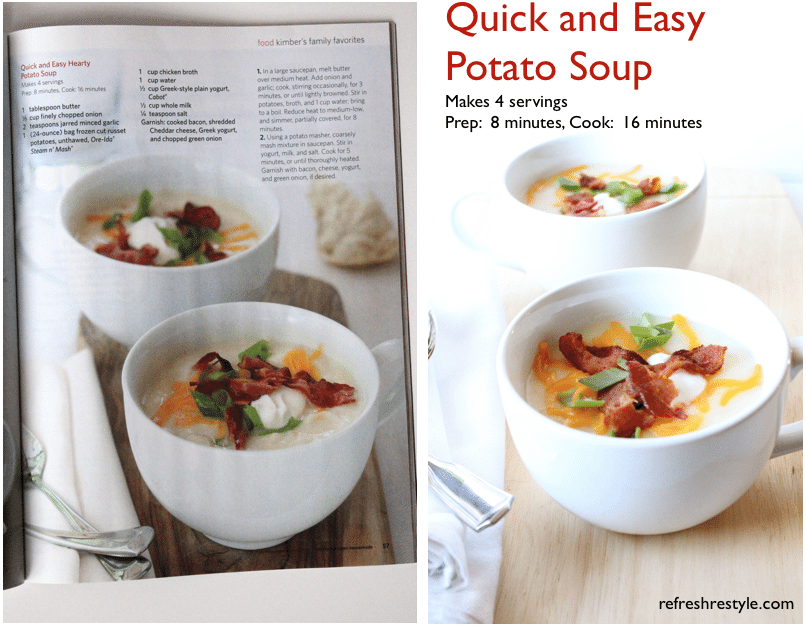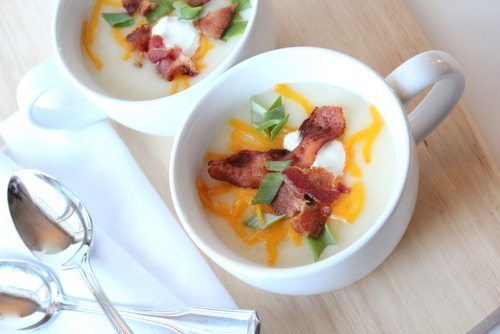 Let me know if you try this, it really only took 16 minutes!