This post is sponsored by Greenworks.
PREPARE YOUR OUTDOOR SPACE FOR SUMMER ENTERTAINING
Summer is almost here! What better reason to start sprucing up outside? We have lots of family that live near us and we love grilling and chilling this time of year. There are a few basic things that I do to prepare our outdoor space for entertaining. When the guest arrive, they think it looks like this all the time!
BONUS (Be sure to enter the giveaway, details below follow and like the giveaway post at: Greenworks Instagram)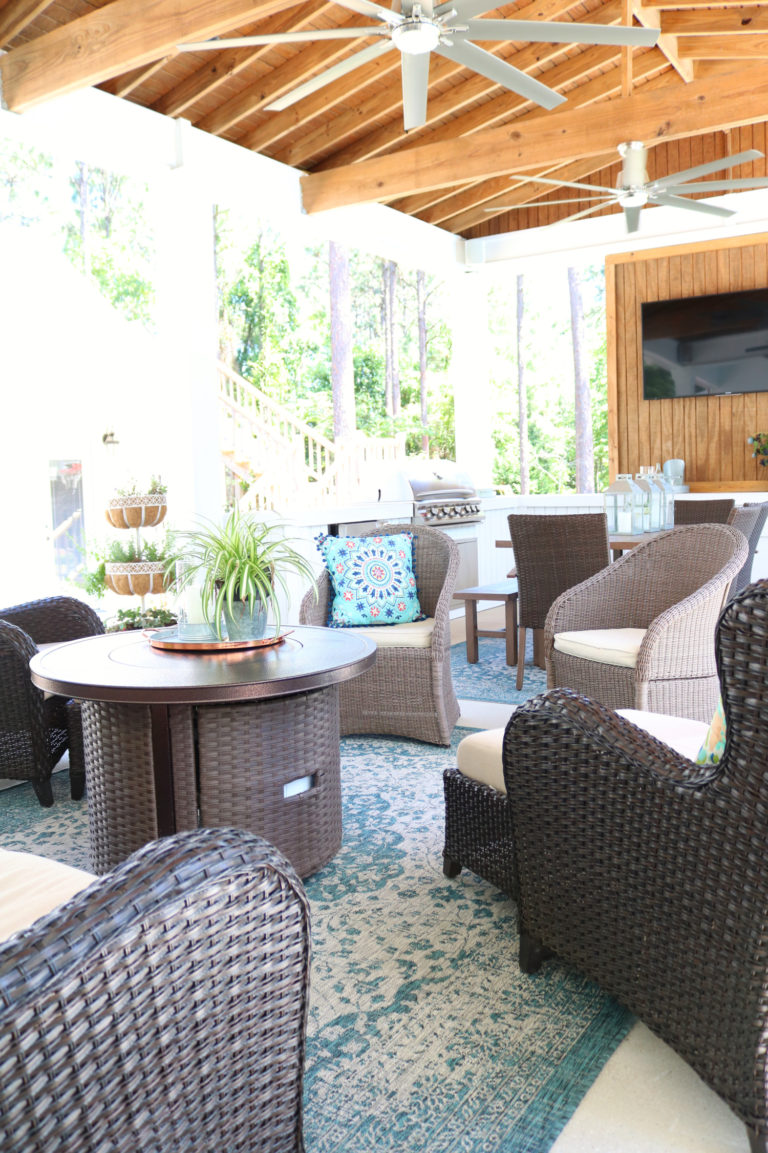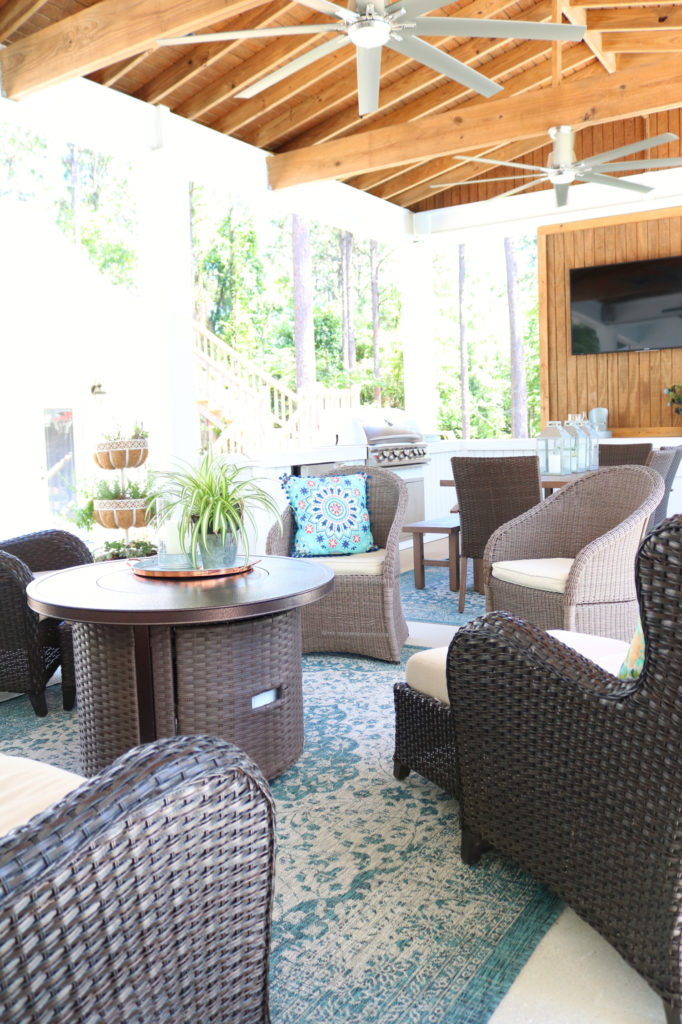 For comfort and decorating, I use outdoor materials. I don't want to have to remove and store anything out here. The outdoor space looks as cozy and welcoming as my indoor space. I want to clean it, add people, food, beverages and let the entertaining begin!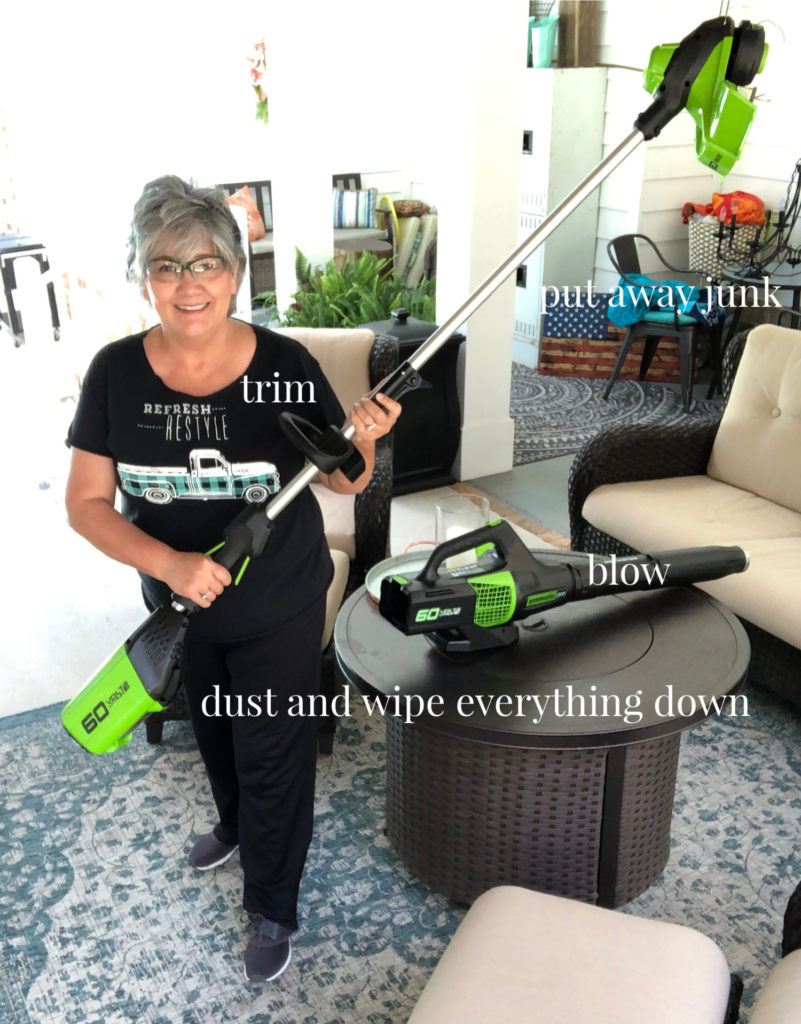 A couple times a year we have a major cleaning routine that involves pressure washing and mold & mildew removal. Now that we've completed that, all we have to do is maintain. The porch becomes a catch-all for anything that comes out of the house and needs to be stored in the garage. Here's what I do to maintain our outdoor space.
Preparing for Summer Entertaining
Remove everything that does't belong.
Trim around porch and pool area.
Blow porch area first and then concrete around pool.
Grab a bucket, cleaning cloth and fill it with warm water to wipe everything down.
Just like inside, I do all the dirty work first. Remove unwanted items, trim, blow and then clean all the surfaces.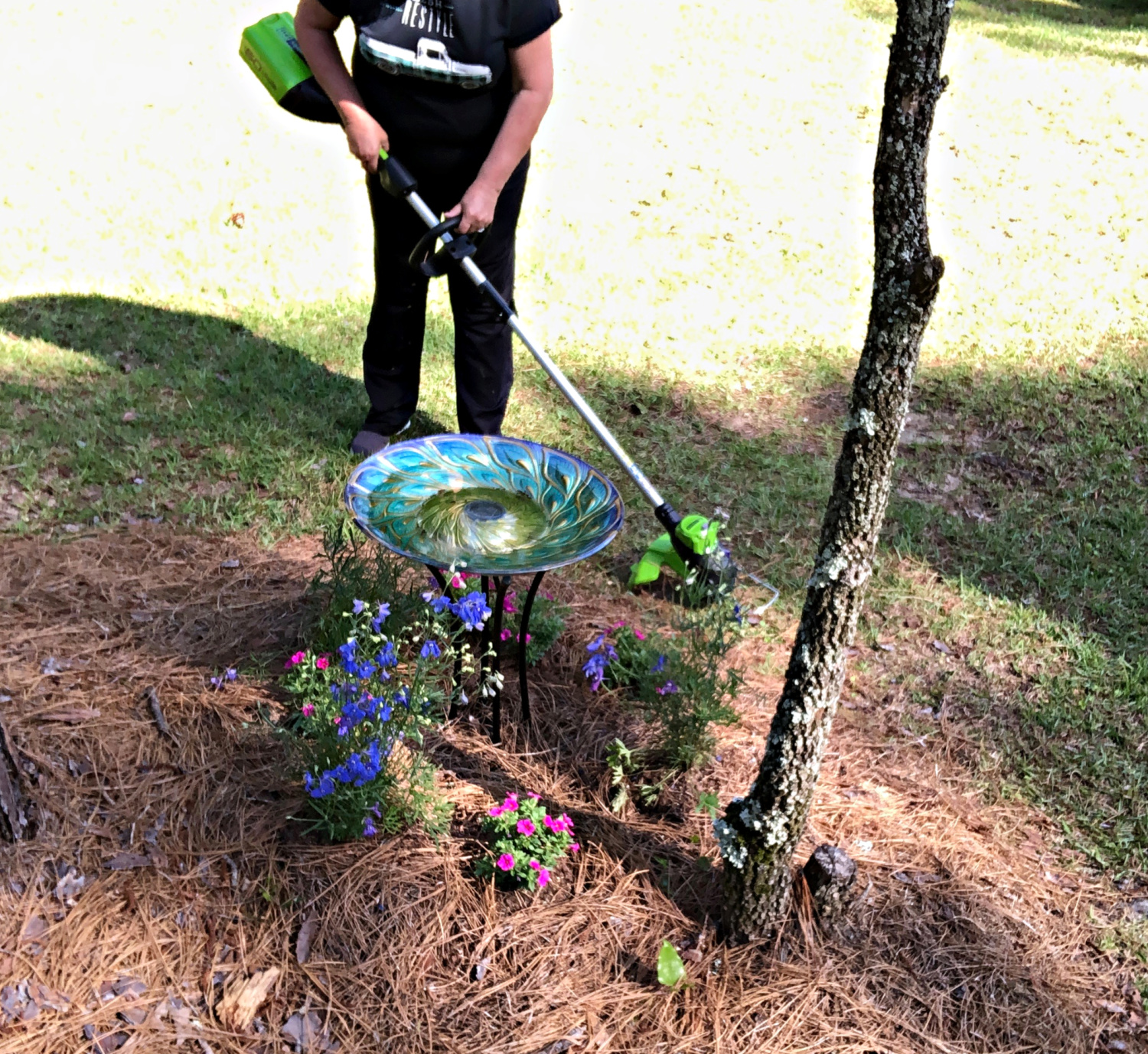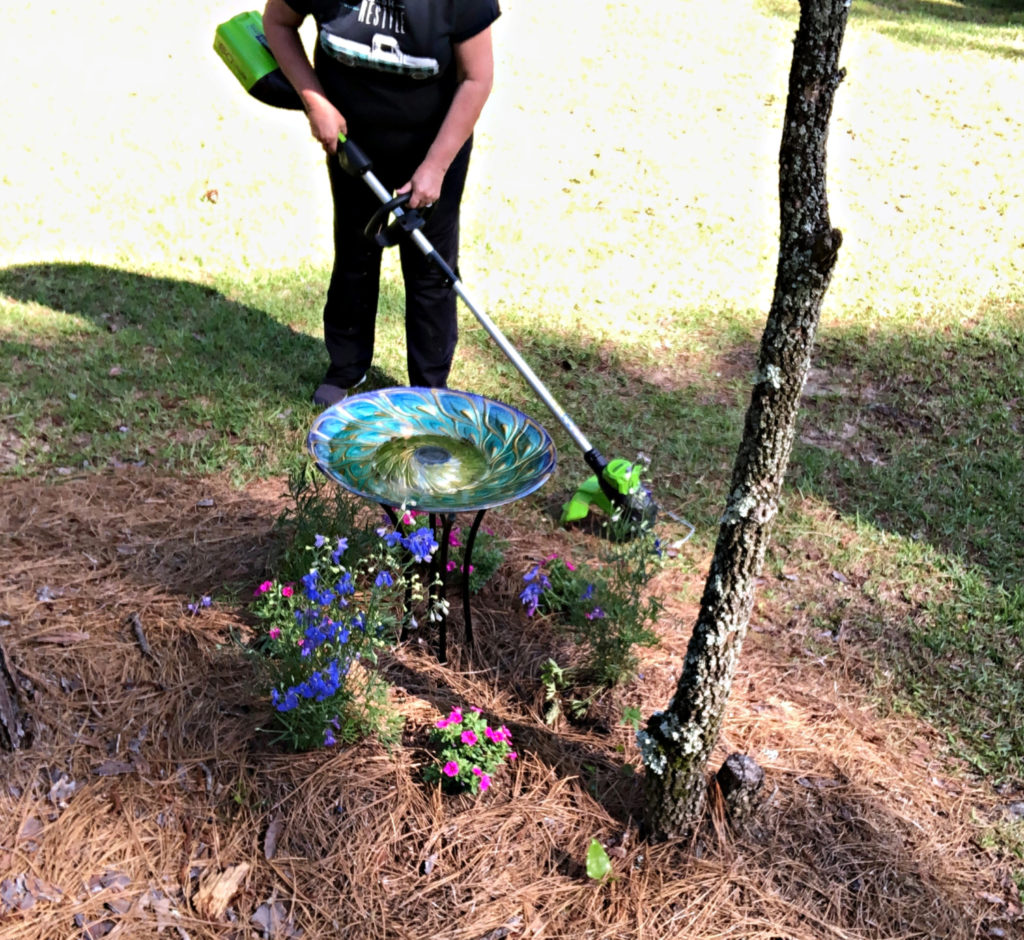 Using the Greenworks Pro blower has been wonderful! In the past I've either had to get Barry to crank the gas blower or get out my 100′ electrical cord and wrangle it around to all the spots with the electric blower. Popping in a 60 volt battery, which can be shared with both the blower and the trimmer is so much easier. Trust me, I am more likely to clean more often when it's easy!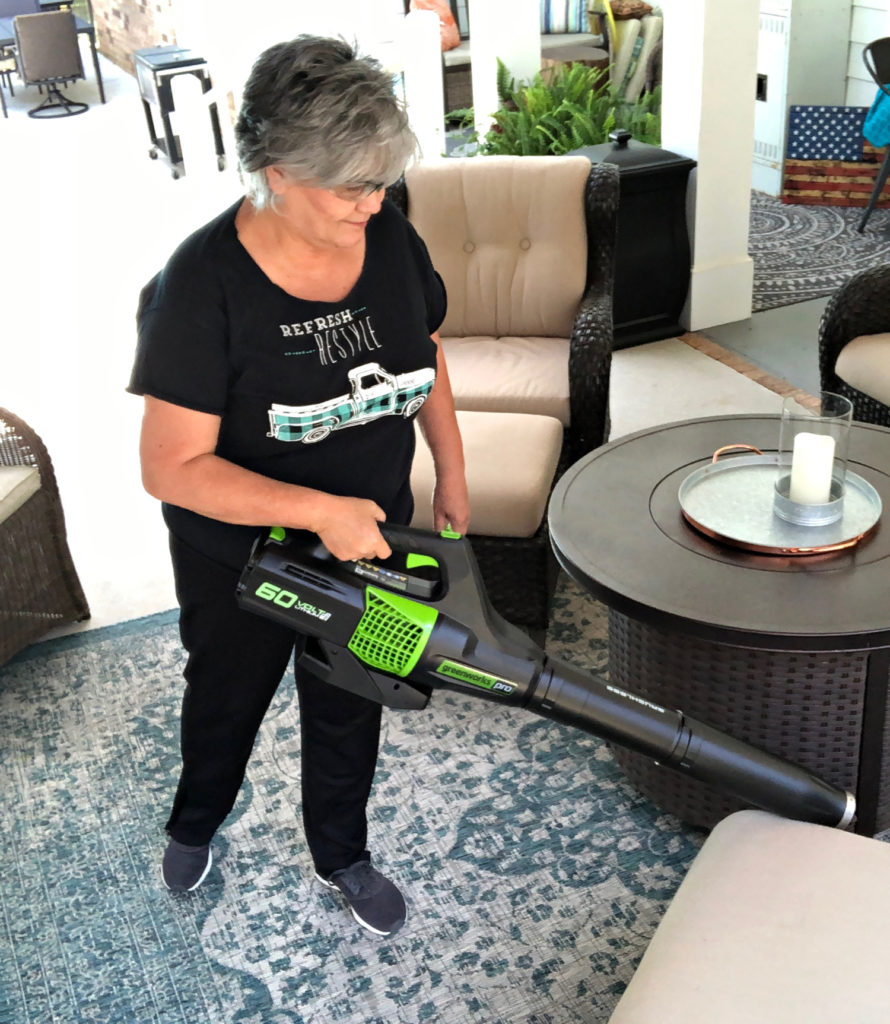 There's a switch on the side of the blower, you can lock in place so you don't have to push the trigger the whole time. Honestly, I think Barry was more excited than me to try these out, he said they have the performance of a gas unit but without the hassle! Ok really, he's excited because he knows that I will be able to use them for quick clean-up while he's busy doing something else. You can find this awesome duo at Lowe's right here: Greenworks Pro GW 60-V String Trimmer/Blower Combo Kit with (1) 2 Ah Battery, Charger (Currently on sale too!)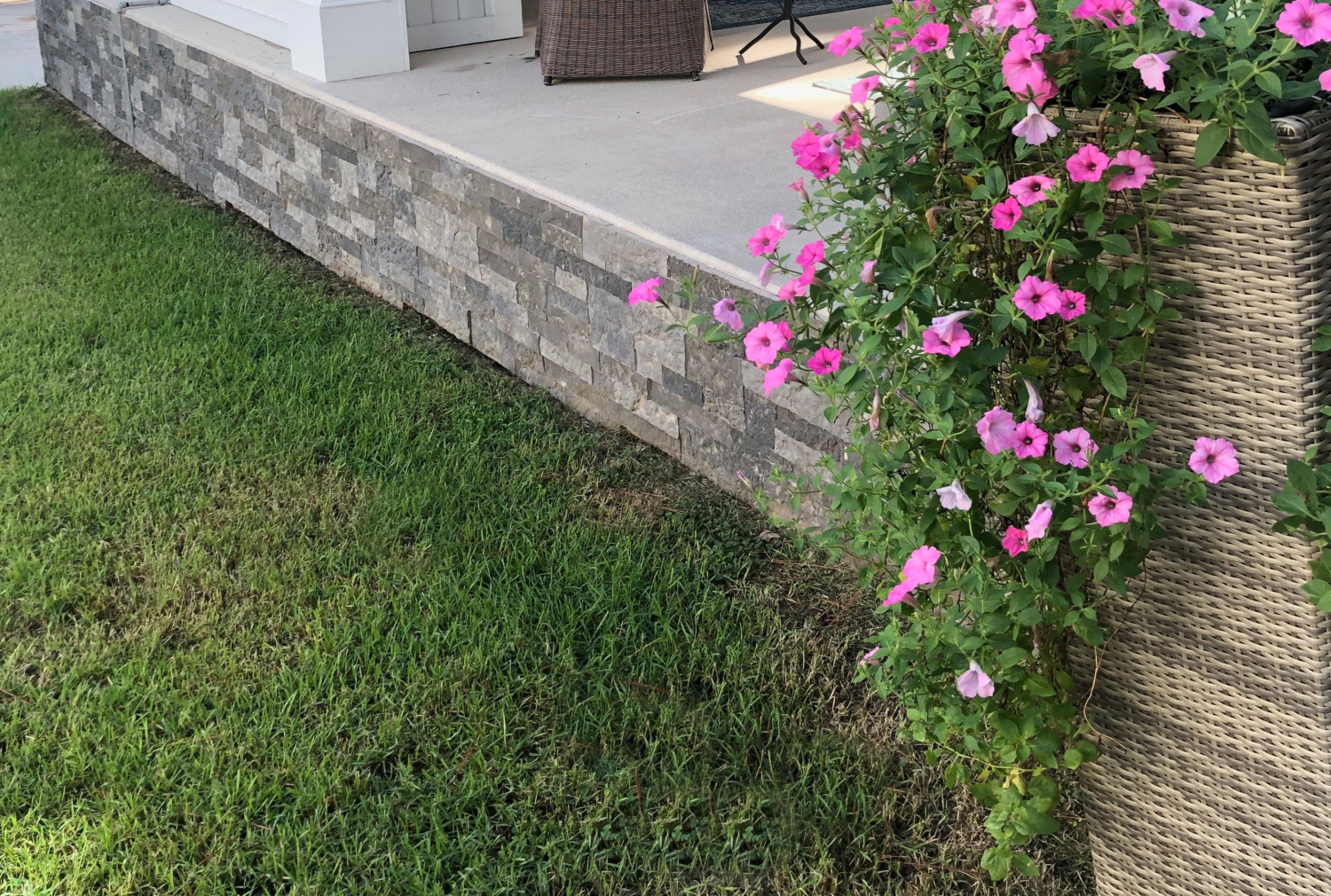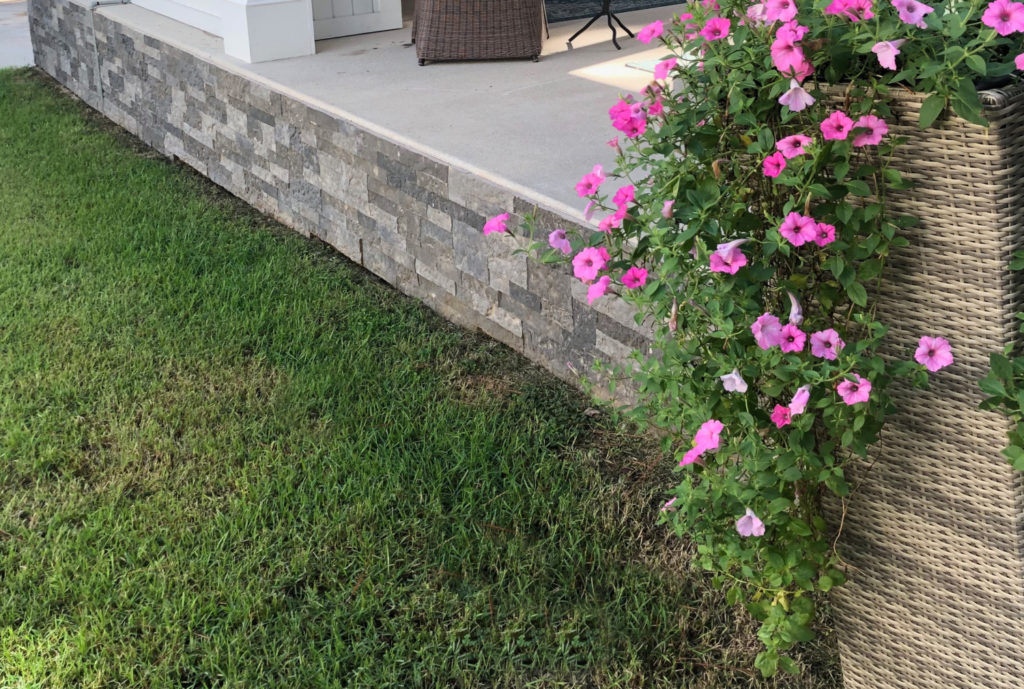 I never wanted to edge or trim before, now I don't have to worry about cranking the string trimmer, just add the battery and get to work. The trimmer has a 13″ cut and all you have to is bump the head to feed more line. No more cranking, adding gas or dragging an extension cord around. Even with the battery, they are both light weight and easy to manage. Clean up just got a lot easier! You can watch me in action: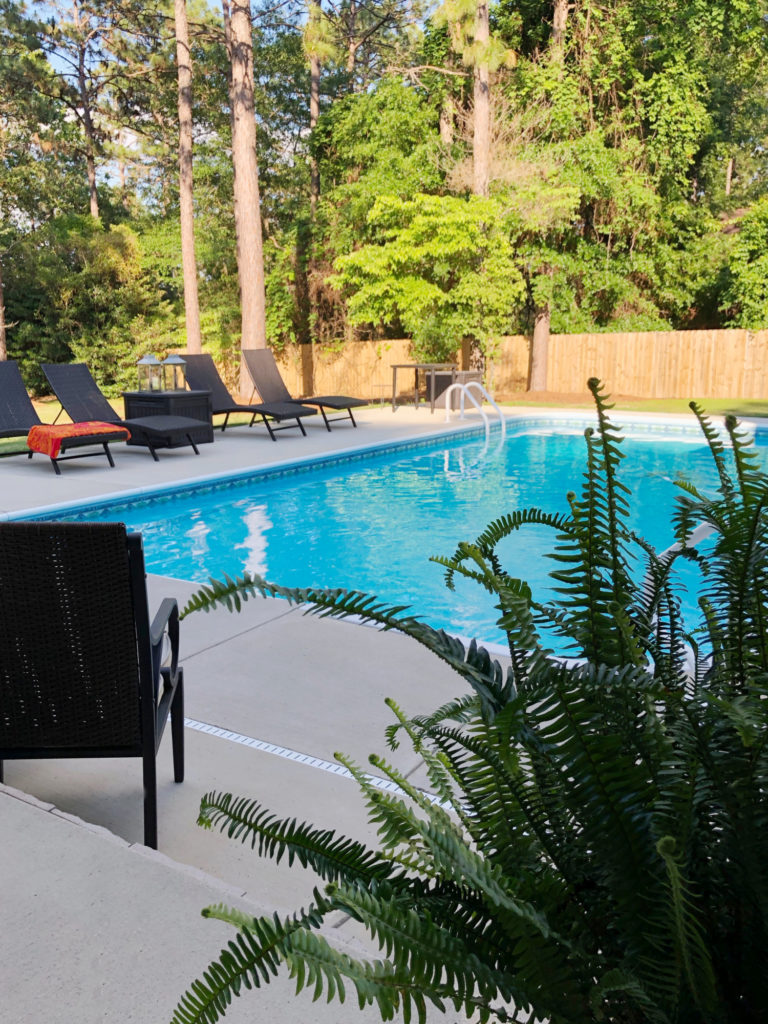 We just need to add friends and family, let the summer entertaining begin!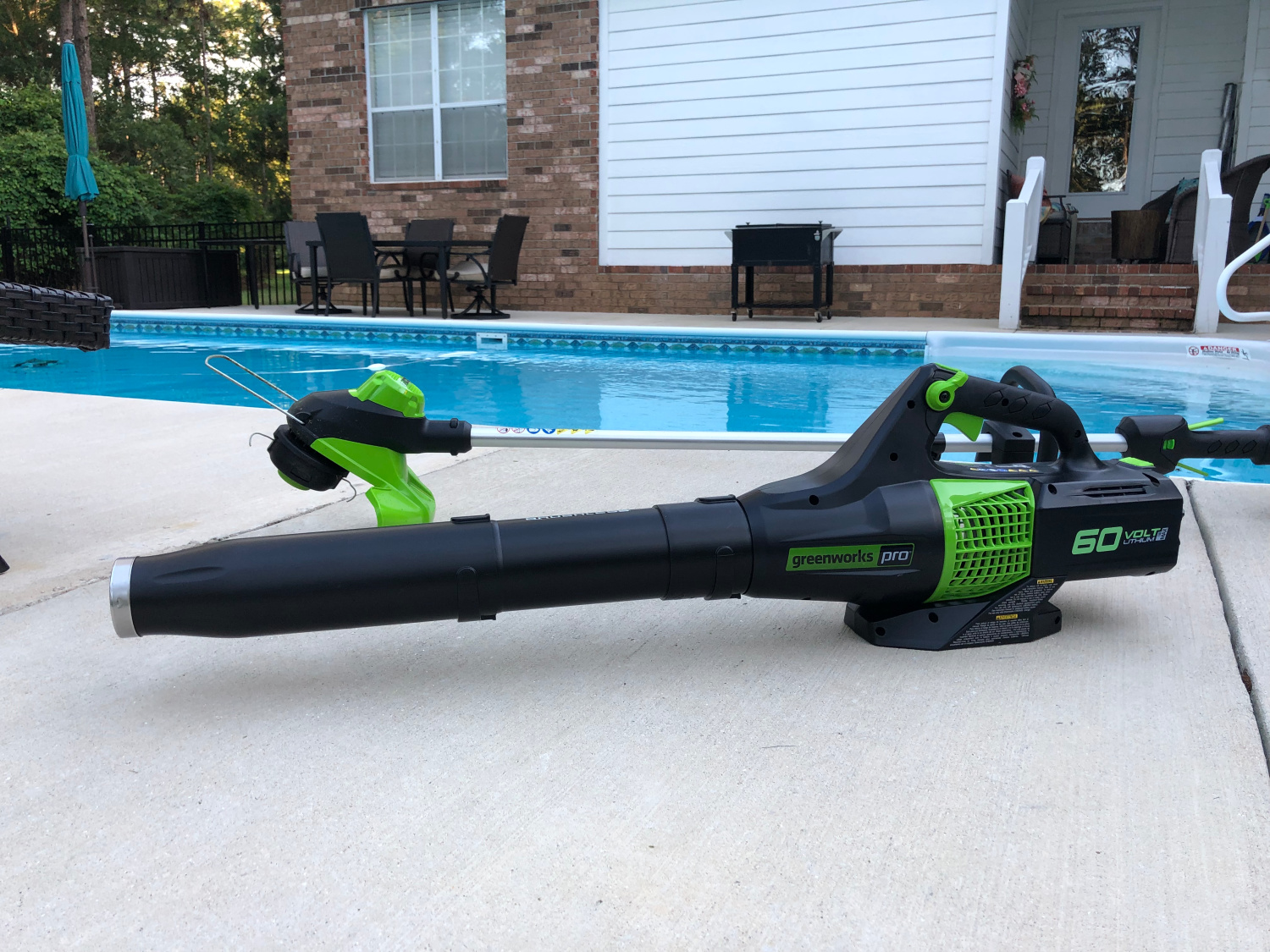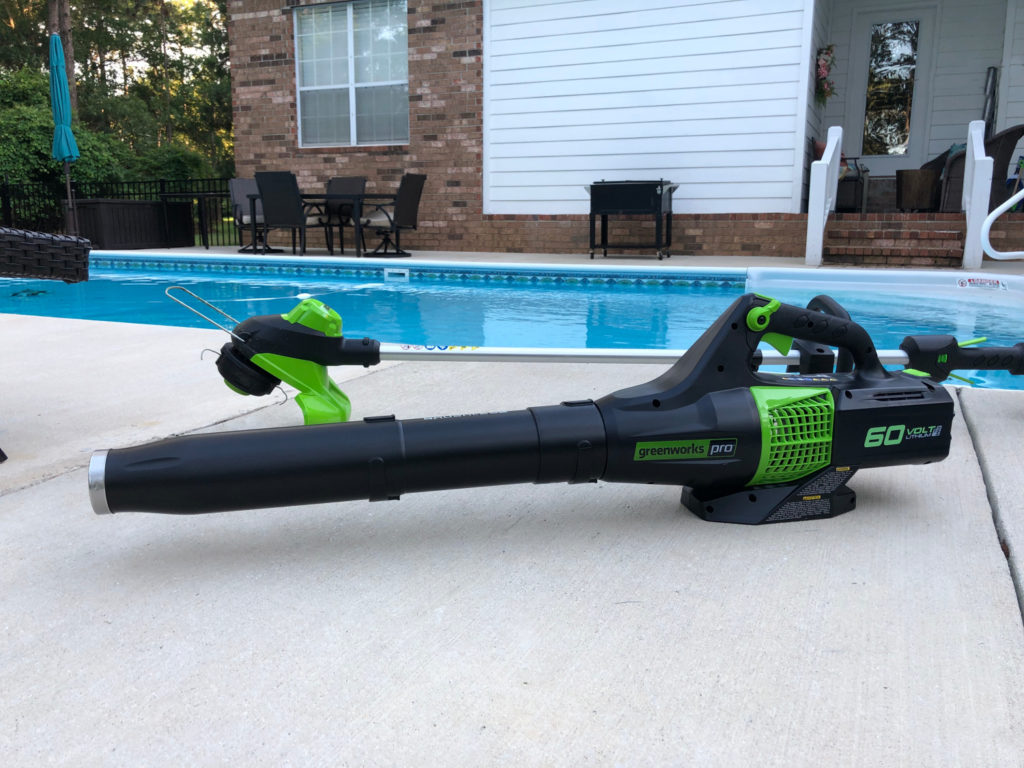 GIVEAWAY INFO
Enter for a chance! There will be 3 winners – $300 worth of Greenworks products at Lowe's. To enter just follow Greenworks on right here–>> Instagram and like the post for the giveaway. For every person, that you tag they will gain another entry. The winners will be chosen on Friday, May 24th. Good luck friends!