Cute Reindeer Treat Bags from Jenni my Crafty Daughter.
This was a fun project that your kids will love!  While leaving out cookies and milk for Santa, don't forget his reindeer.  You know after pulling the sleigh all night delivering toys to all the good boys and girls they must be famished and in need of a little treat!  That's where the Heat Transfer Vinyl Reindeer Treat Bags come in, they hold a yummy granola snack for Rudolph and the rest of the crew!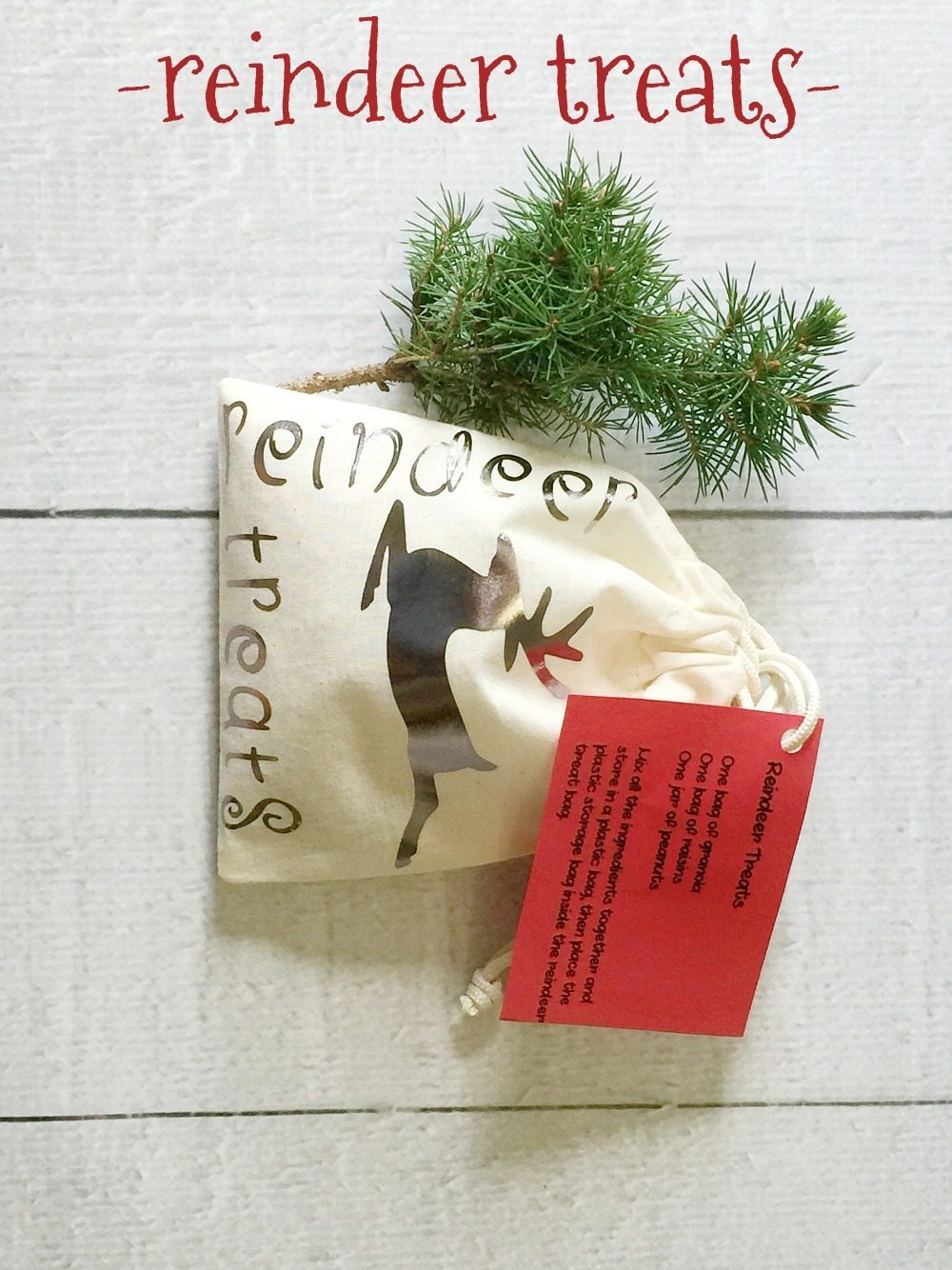 Bag Supplies, affiliate links included:
Iron
Scissors
Using your
 Cricut Explore Air 2
 or any vinyl cutting machine, cut your design out and since we are using heat transfer vinyl you will want to mirror your image so that the wording is legible after you iron your design on. Once you have your design cut you will weed out the negative part of all the vinyl, just leaving what you want actual ironed on still on the heat transfer sheet.  Then place the wording and design on your drawstring bags until you have it like you want.  Now comes the iron, which you have heated to the cotton linen setting, press the iron over the images and hold for 25-30 seconds.  Once it has cooled to touch you can remove the plastic cover from your design, and you are all set for filling your bag with Reindeer Treats.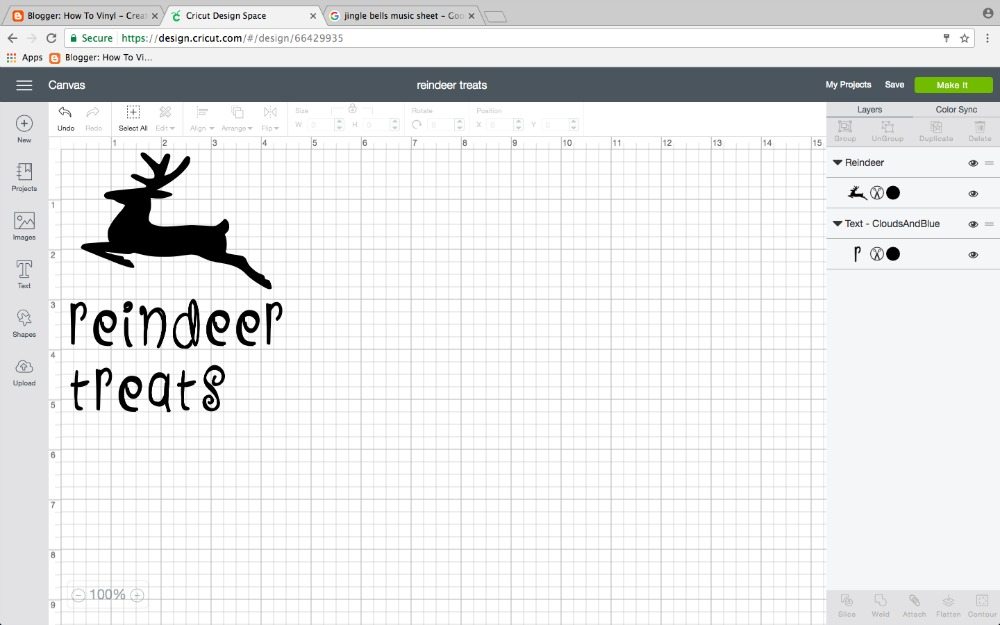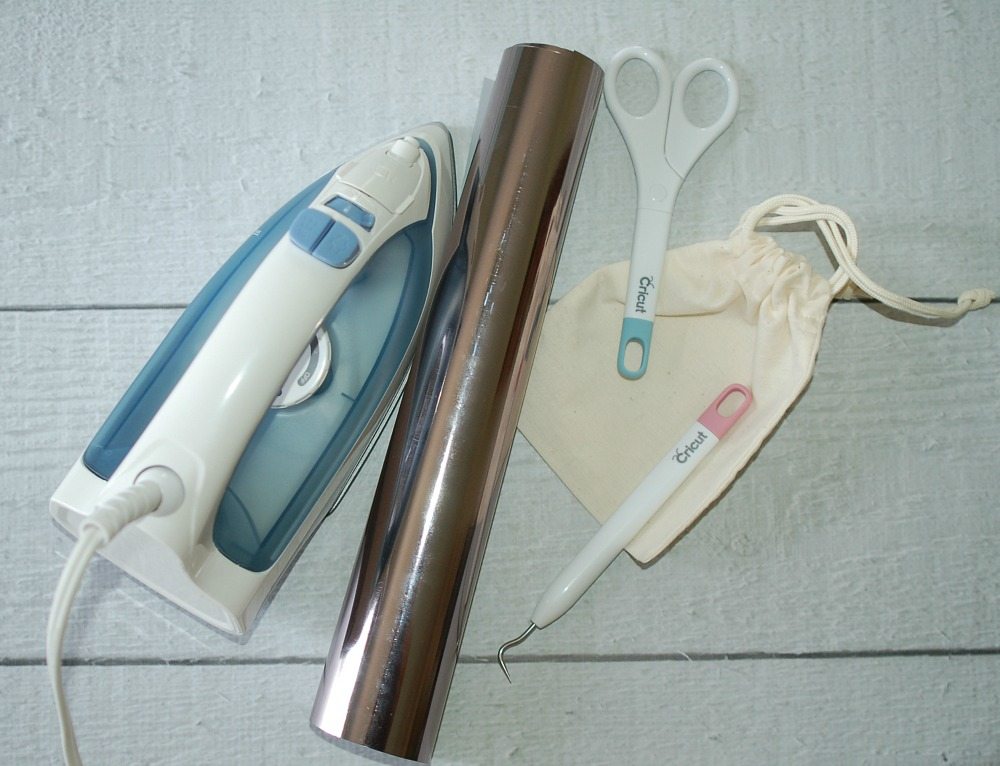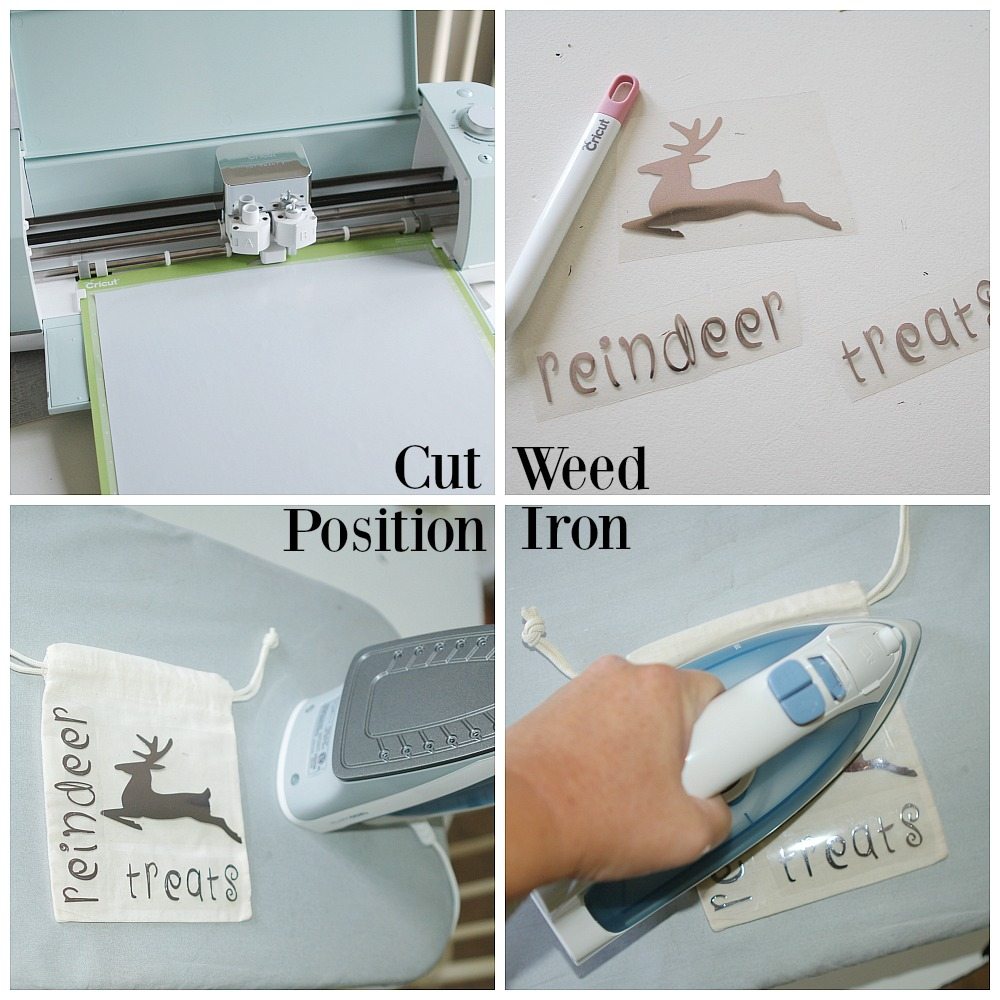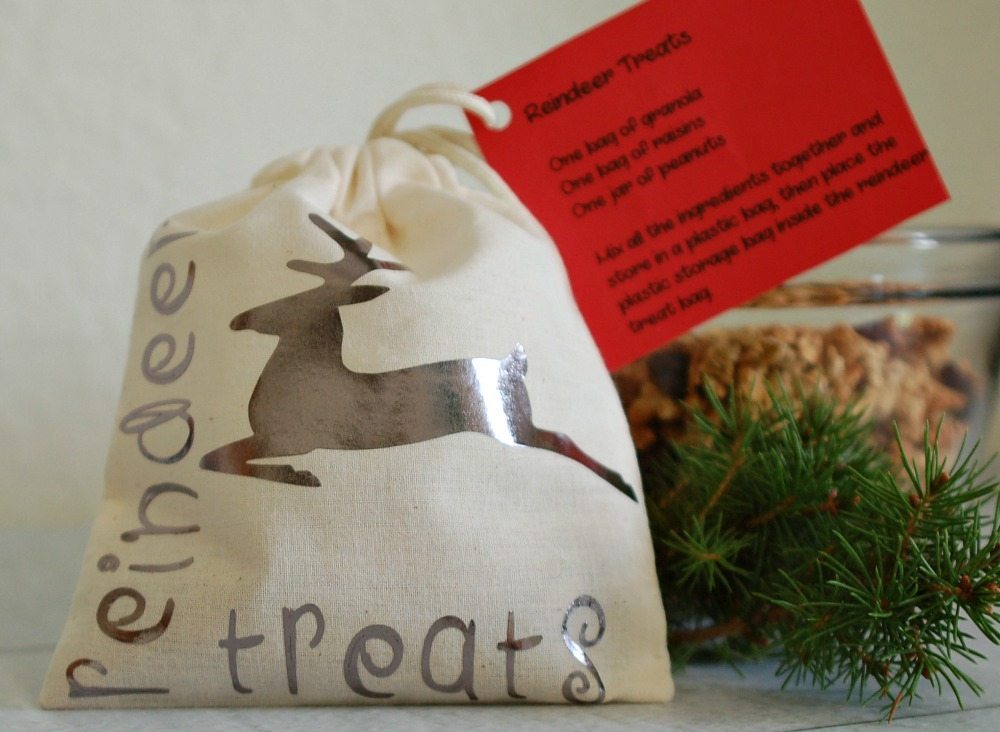 Supplies for the Reindeer Treats:
Granola
Peanuts
Raisins
Bowl for mixing
Plastic Zip top bags
Mix granola, peanuts (unless you have a peanut allergy) and raisin in a mixing bowl.  Stir until evenly distributed.  Then fill zip top bags with the granola mix…or Reindeer Food.
I finished this project off with printing off the Reindeer Treat recipe on a piece of red card stock which I attached to the drawstring of the small bags.
You can also download these recipe cards for free and attach to your bags, just trim and use a hole punch and attach a ribbon.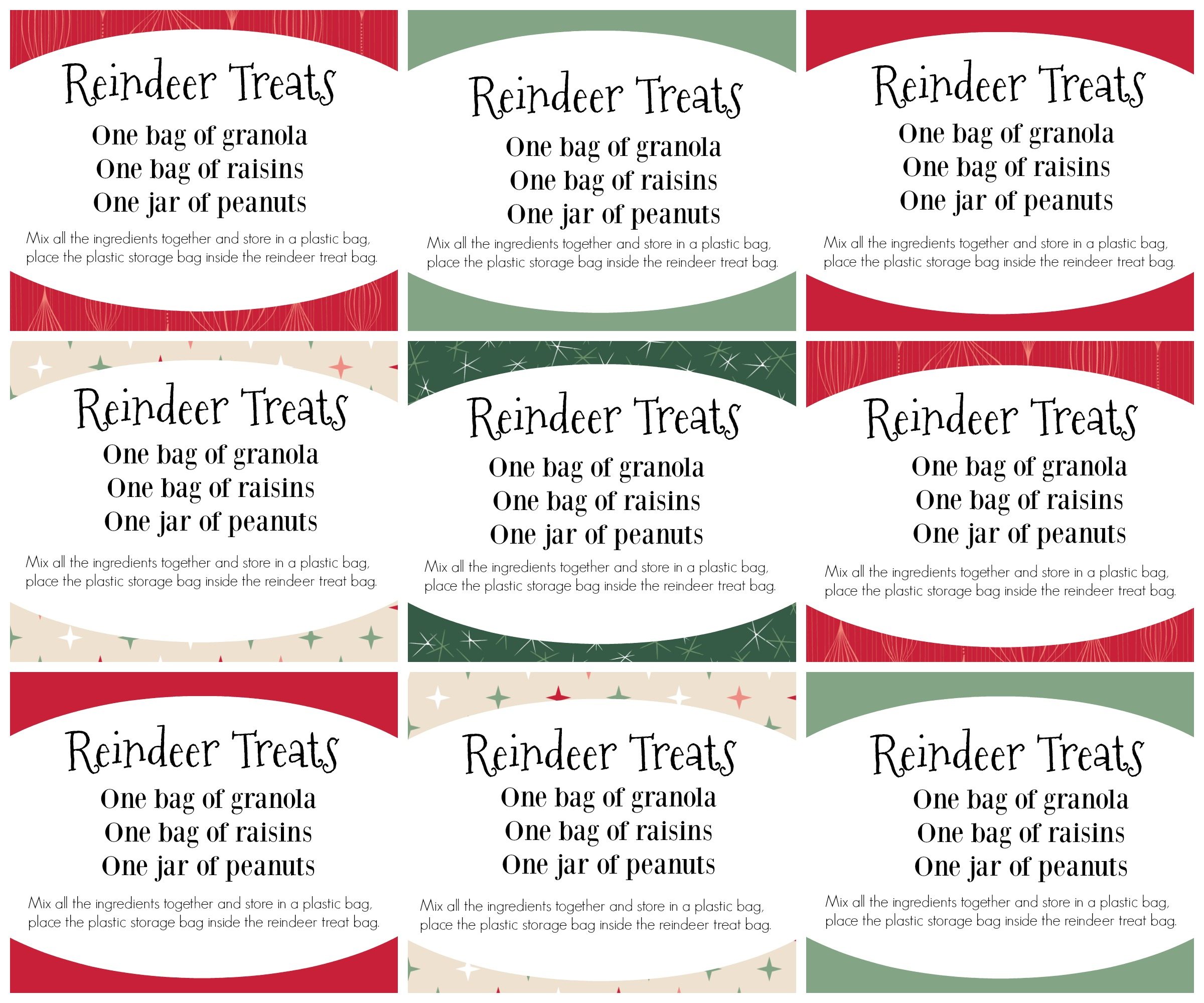 This projects was so easy and inexpensive.  And I just know my boys will enjoy leaving Santa's reindeer a snack when they leave cookies and milk for Santa.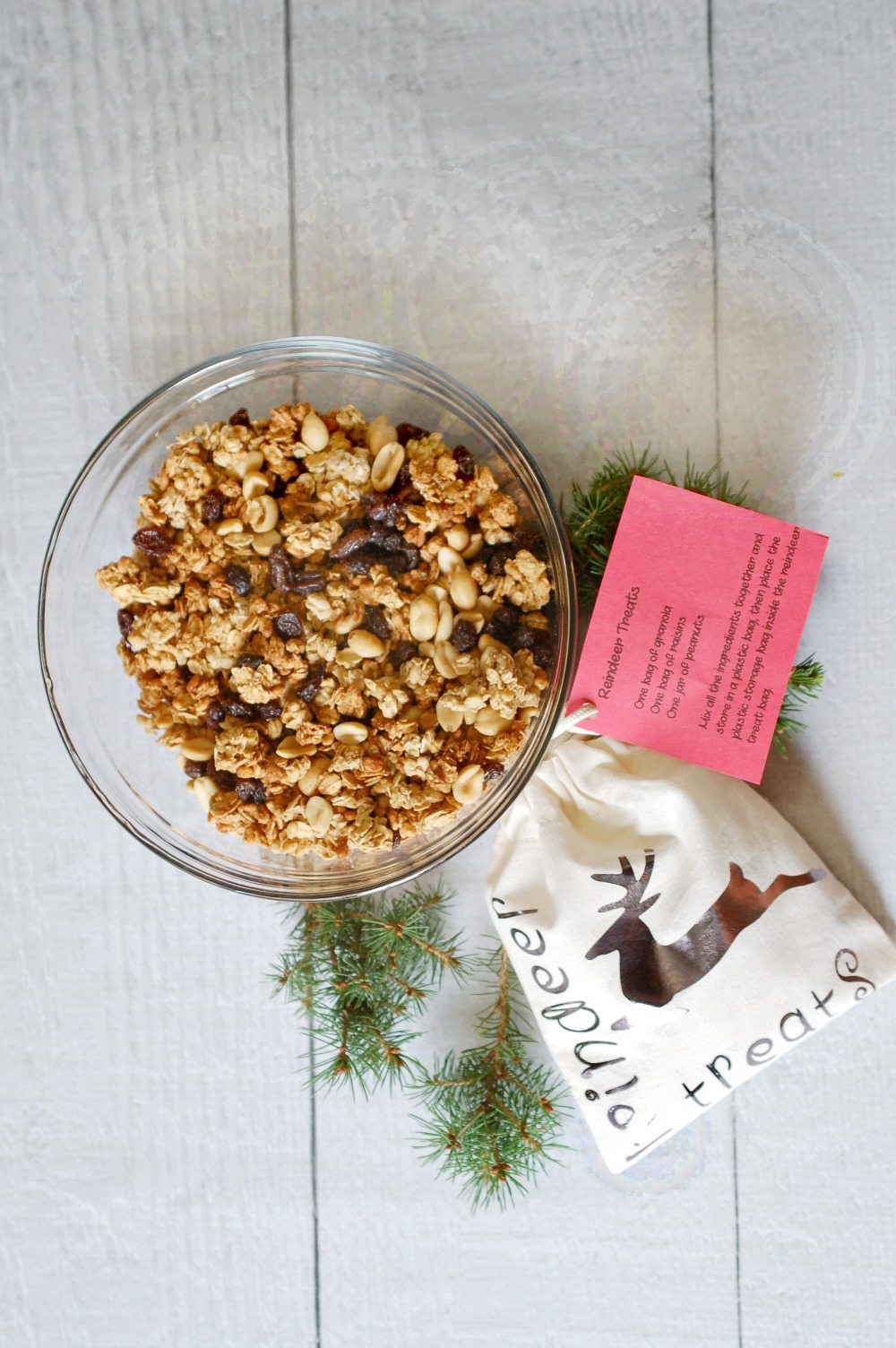 Be sure to pin for later: