You guys, I never really talked the behind the scenes happenings that time I designed a sofa for La-Z-Boy. It was So Close To Amazing!
I'm sure we can all relate to being so close to anything! After reading this book, KariAnne wanted me to share my So Close To Amazing happening, if I had one. Honestly, it's not that I've had one, haha, it's that I've had many!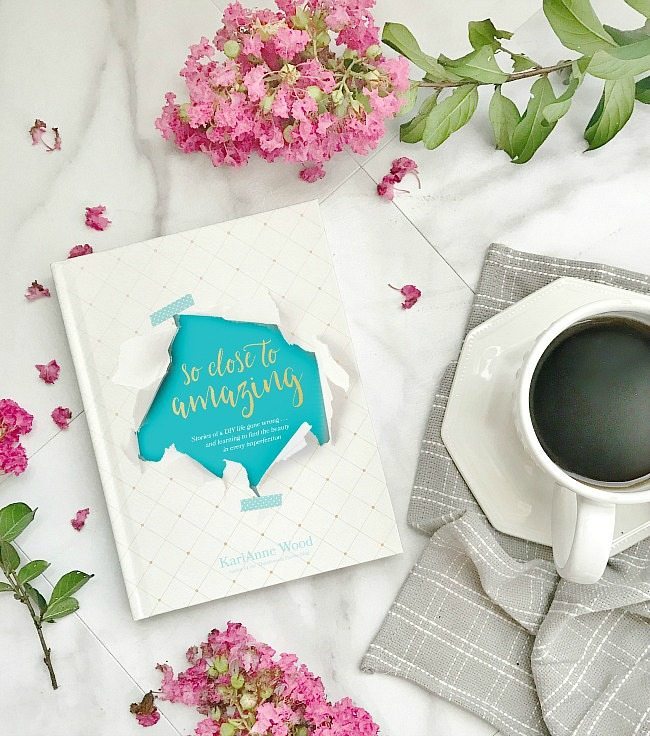 (I've included my Amazon affiliate link in this post.)
My friend, KariAnne Wood wrote this book, So Close to Amazing, I read it cover to cover. I laughed and cried a little.
Online and often in person life looks so perfect for some people. Even though it's far from it! Kind of like my sofa adventure.
KariAnne starts out with a story about sewing this amazing outfit when she was 16 years old, full of life and on top of the world. That is until she sat down, bent over and heard a noise. Yes it was the sounds of a rip and a pop and the falling apart of her amazing skirt. So close. Story after story she shared her heart, her humor and a few amazing DIY projects.
Page after page, you feel the passion and enthusiasm, like she said, that's me always trying, always striving and always dreaming. Waking up with big ideas that don't always go the way we planned and sometimes miss the mark! I'm sure you can relate. Just like my La-Z-Boy trip.
When I met KariAnne 5 or 6 years ago online, I thought she was perfect and lead a fairytale life. Living in a beautiful farmhouse in the middle of Kentucky, where all the seasons are perfect. A dusting of snow and beautiful green pastors filled with old red barns. I would go over to Thistlewood Farms and stare at her photos and wonder what it was like to not have dog hair on the floor and dirty dishes in the sink. I'd leave a comment on one her perfect blog posts and wait in my inbox to hear back from this amazingly gifted woman. I can still remember the first time she left a comment on my blog, really!
Anyway after reading her book, I realized we're all on the same journey and none of them are perfect.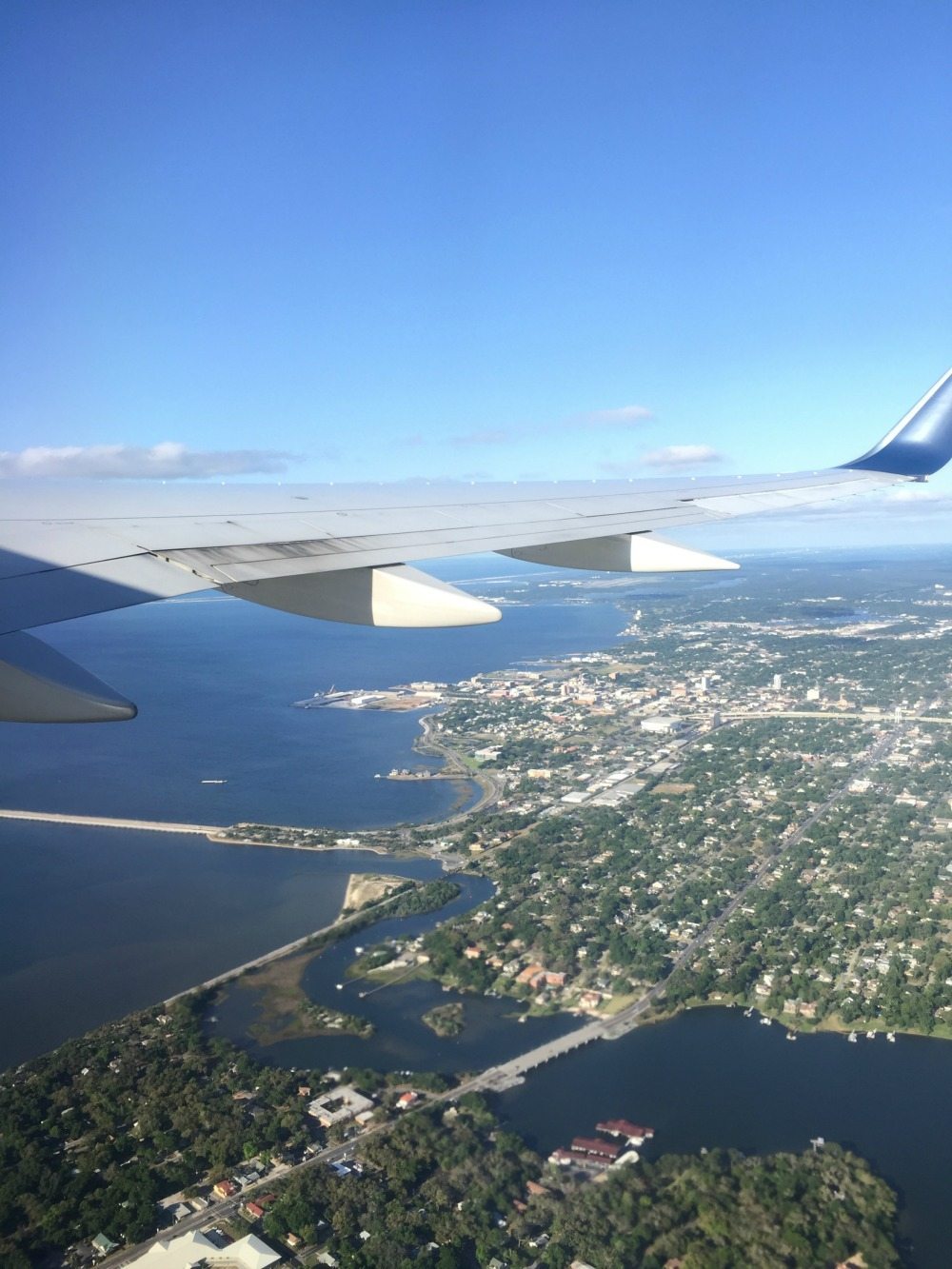 total aside – The Saturday before the Tuesday that I flew out to La-Z-Boy, I went to Urgent Care, I had been feeling bad and knew that this amazing trip was coming up and I needed to be at my best. The doctor came in as they do and asked what was wrong with me. Fever, cough, all around misery. Diagnosis: Bronchitis.
I got a shot in the butt, 2 or 3 meds and come back if you're not better. I felt like crap. Needless to say, I took my meds and slept a lot awaiting my journey on Wednesday, praying every day to wake up and be well. 
Wellness didn't come. I boarded the plane, with meds and plenty of cough drops and an inhaler. I didn't want to cough on the passengers so I popped one cough drop after another…until my mouth had literal sores in it. 
I arrived shortly before 2 pm and by 2:30 pm, I was on a bus headed to the warehouse for the Design Dash. I was not alone, this bus was filled the cream of the crop bloggers, the powerhouse bloggers: Miss Mustard Seed, Thrifty Decor Chick, Beneath My Heart, Shabby Creek Cottage, Remodelaholic, and the Glitter Girls. Needless to say, I was outta my league.
Sick and out of my league.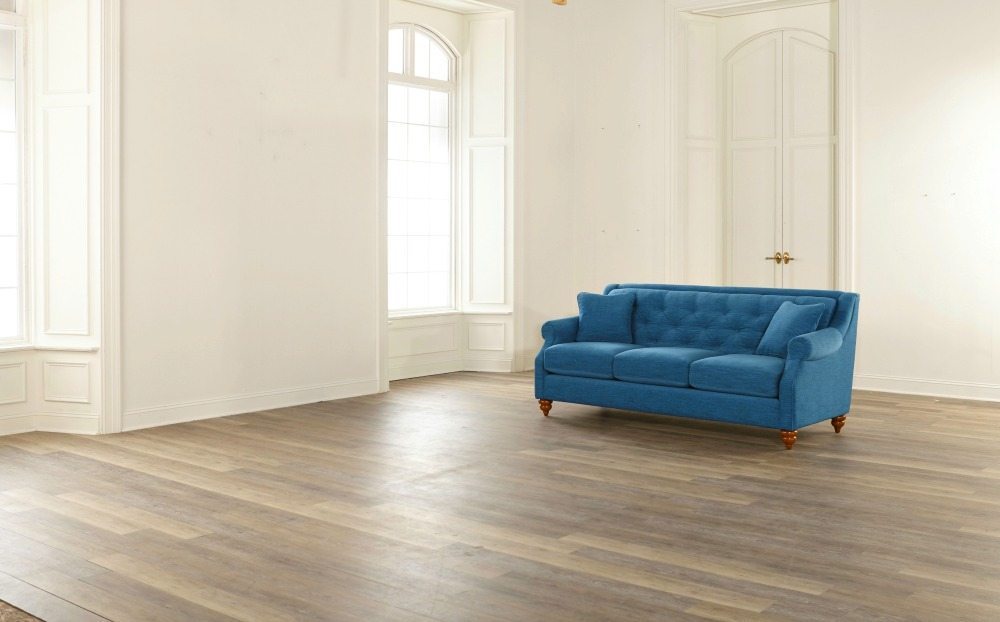 And then this happened, I rounded the corner and saw my sofa. It was gorgeous and the room was beautiful and I felt confident. Hey maybe, just maybe I could win this thing!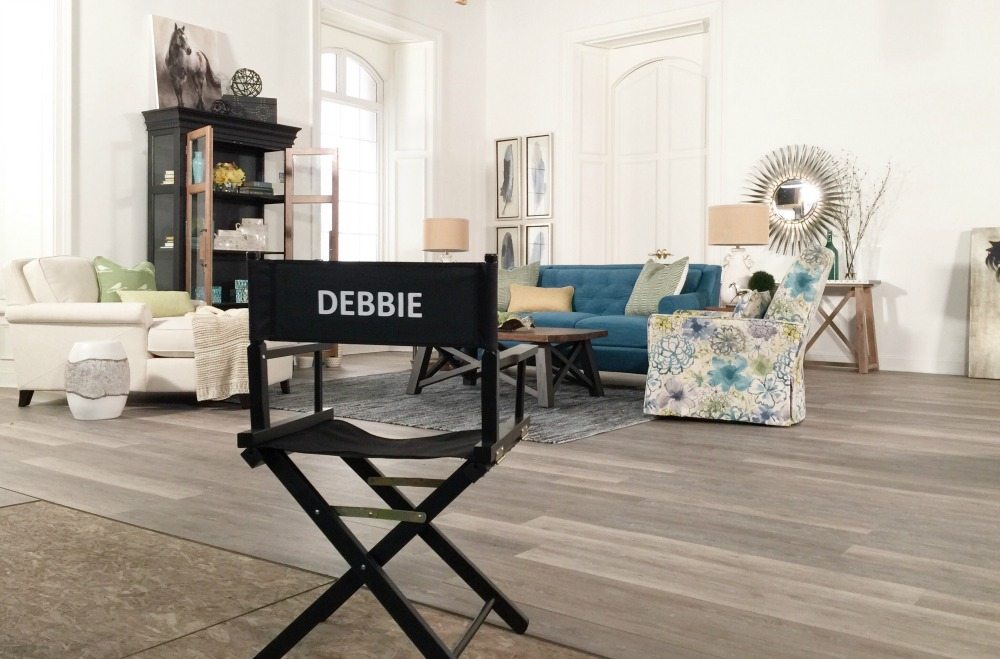 I filled my room with all the decor items from the 60 minute design dash from the day before. I placed one item after another and I'd step back and pat myself on the back for picking out such great stuff and I'd blow my nose, puff my inhaler and pop another cough drop. I might actually win this thing.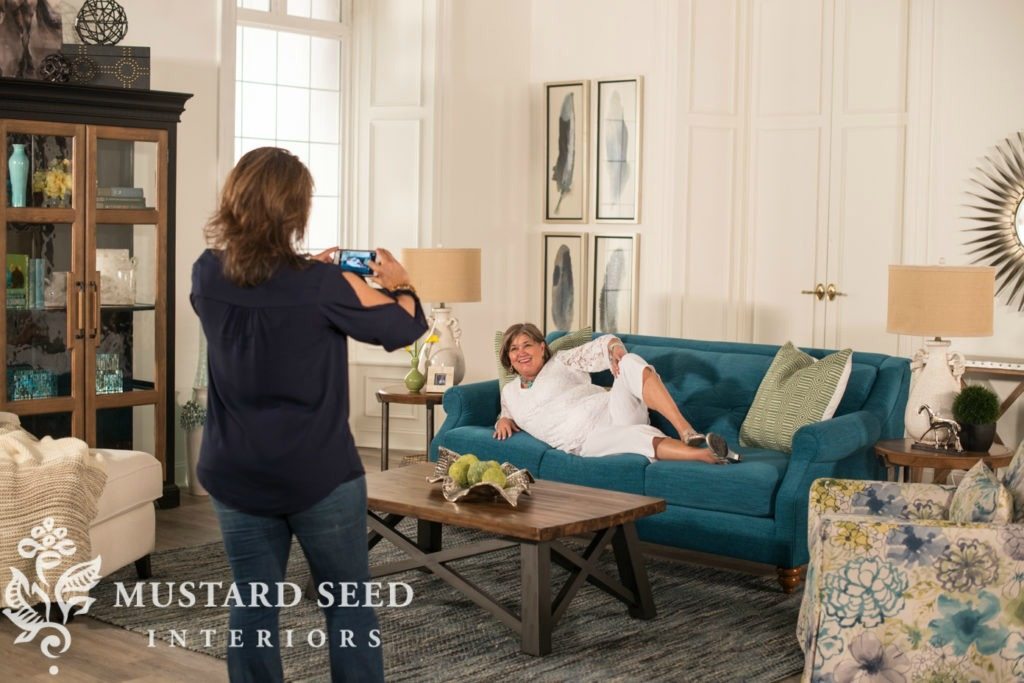 And then just for fun I asked Tracy (Beneath My Heart) to take a picture of me. It seemed like a good idea at the time, hahahahaha.
After all, I had planned my outfits, I'd wear white so I'd pop on the turquoise sofa. Yep, white is not a good color when your clothes fit a little tight. The pose, nope, never ever do that.
I don't know if it was the meds but that's what I'm blaming it on!
This was my so close to amazing moment and while I didn't win, I was in the top 3.
I learned a lot about my self that week. Never, ever wear tight white clothes, pop cough drops like they're M & M's and lie like that on a beautiful sofa and never give up because you might almost win 😉
Get KariAnne's book, So Close To Amazing. Celebrate this never perfect life we're living and know that you're not alone. Nobody's perfect, not even the fabulous lady living on that amazing Kentucky Thistlewood Farm.
You can read the first chapter here: So Close – First Chapter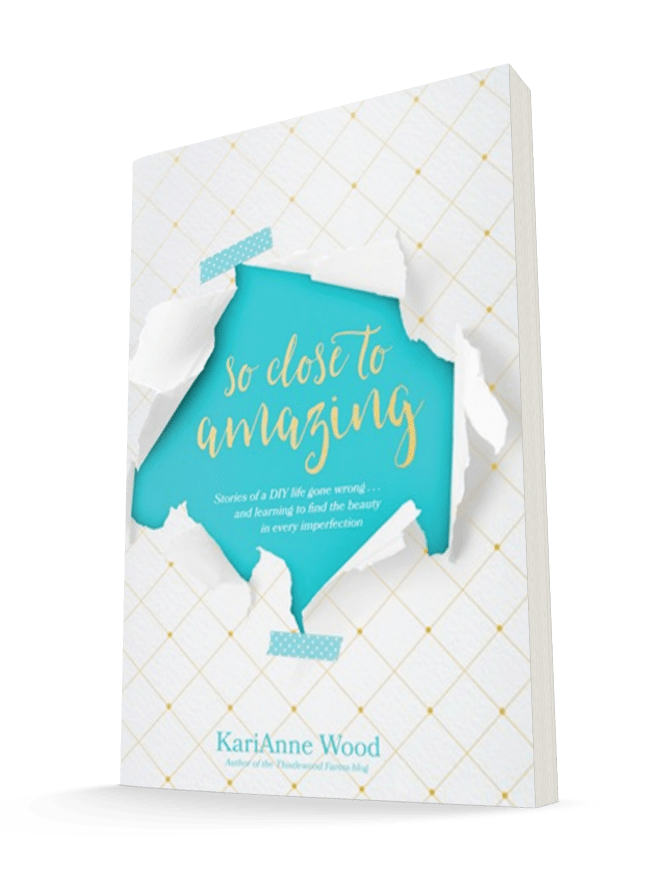 Congrats to Thrifty Decor Chick for winning! And side note, KariAnne won this same contest a few years ago!
Bigger thanks to everyone who voted for me!