Dish towel curtains are all the rage around here!
Actually the minute we moved in to the Alabama Farmhouse, I knew what I wanted to do at the kitchen window, make curtains from dishtowels! Along with collecting dishes, power tools and so much more, I have a big collection of cute dish towels.
This is my 10 Minute Decor Idea! Each month we get together and share an idea that you can recreate in just a few minutes!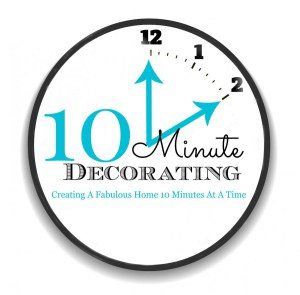 Be sure to check out all the other ideas at the end of the post!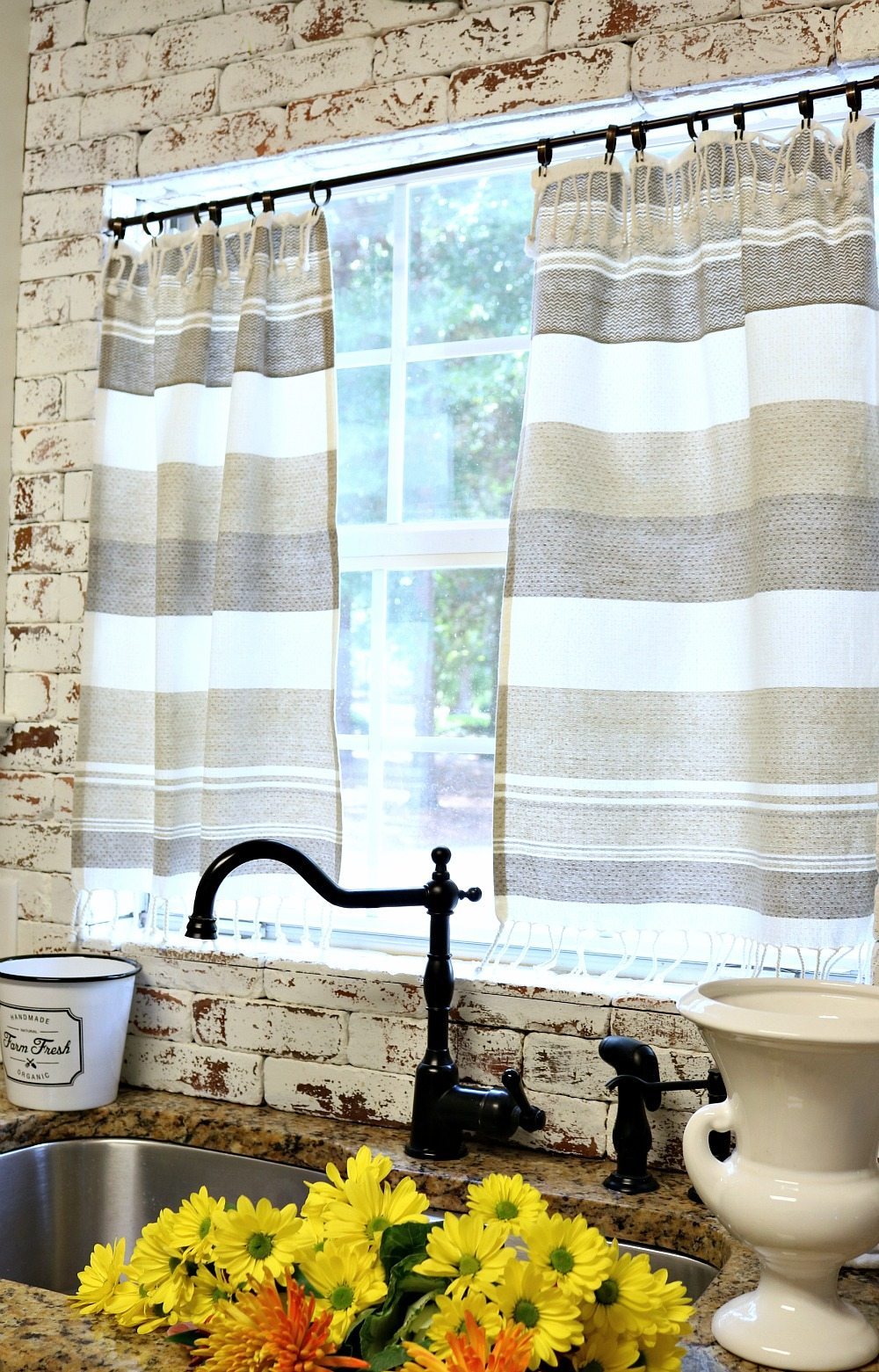 Honestly, this is only the second house of very many, that I've had a window in the kitchen.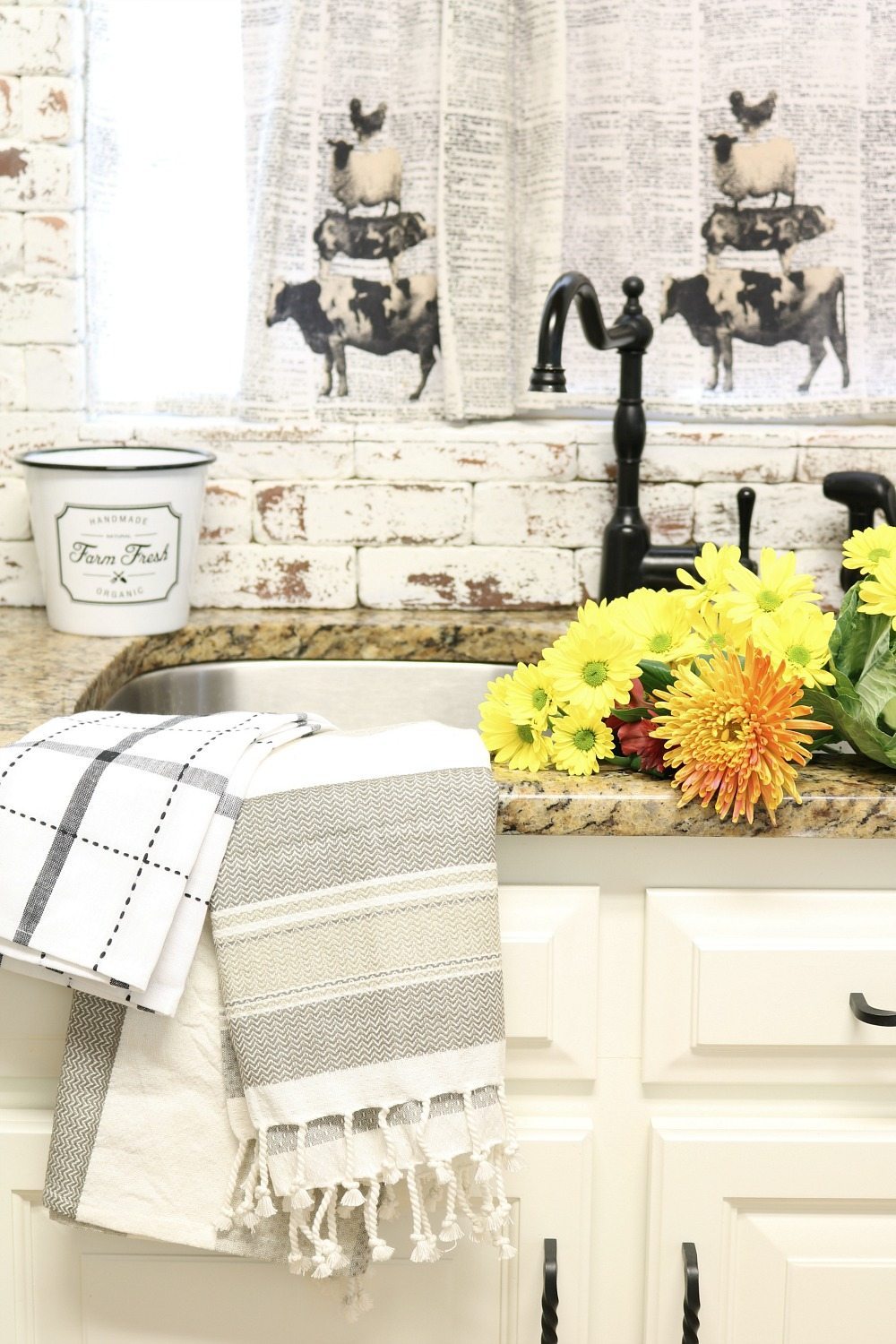 After making all the changes in the kitchen, I decided to dig around in my dish towel drawer. The one where I store the pretty towels, ha, too pretty to use. Even though when I buy them I really plan on using them for the dishes and I try, I really do! But, I just keep using those worn in ones 😉
I'm glad I saved these!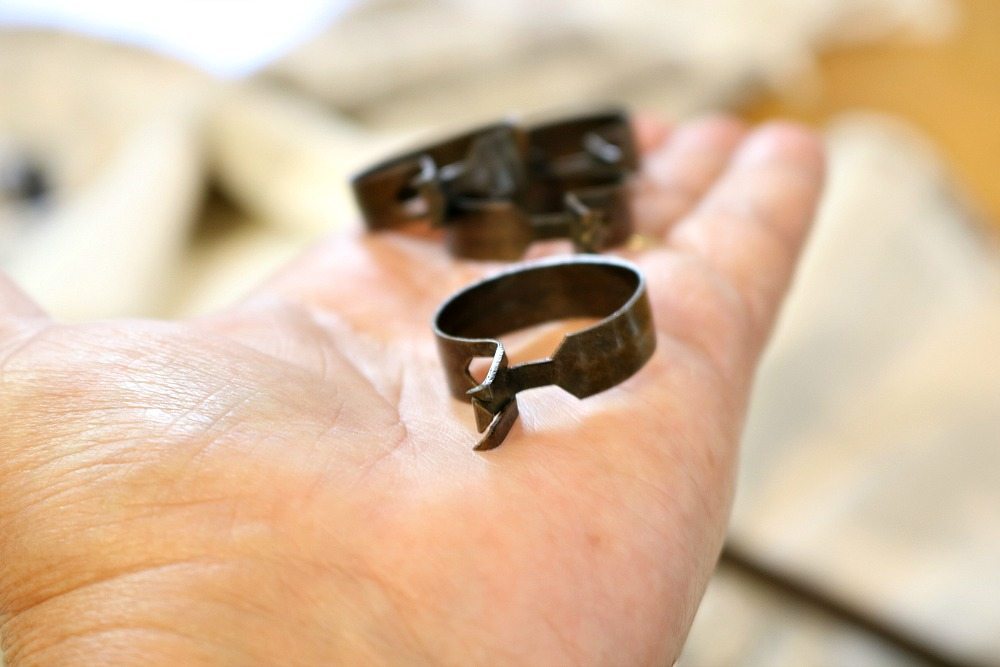 You will need:
1 – 2 packages of curtain rod rings
Tension Rod
Dish Towels – make sure they are long enough to cover
Usually, I just iron the dish towel and while I have it laying on the ironing board, I start on the edges attaching the rings. Add a ring to the center and space the others out accordingly. I used one package of 7 for each towel.
My farmhouse animal dish towels are from the Better Homes and Gardens collection at Walmart, they are out of stock. But I did find these Farm Animal ones. When I shop at TJ Maxx and all my other favorites, I do check the isles for dish towels.
How cute would it be to use vintage dish towels, I wish I had some!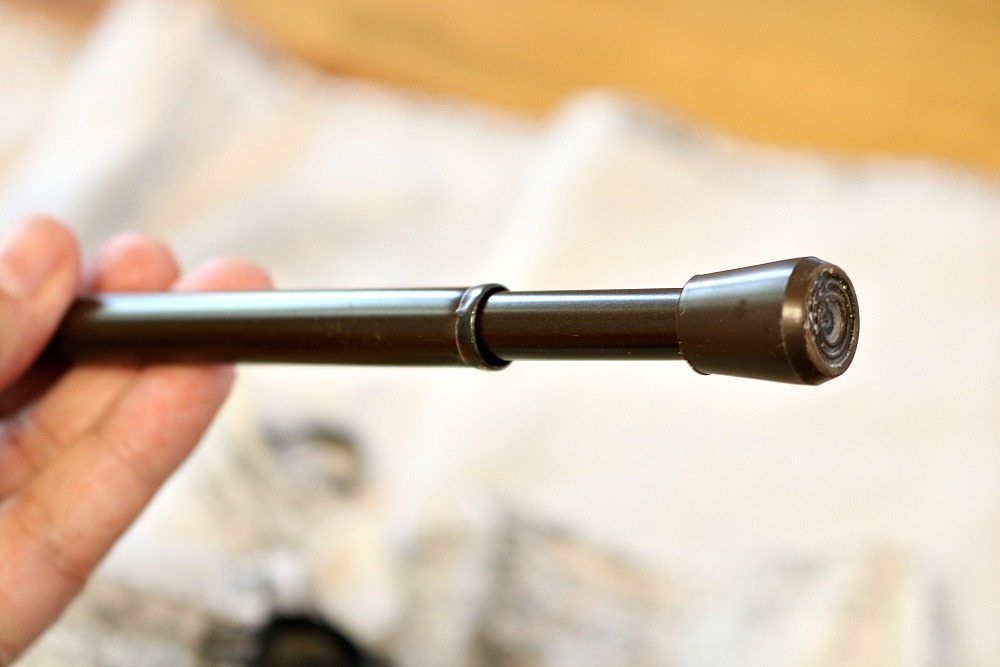 I used a tension rod because I have brick around my window. If you have wood, you could use a traditional rod.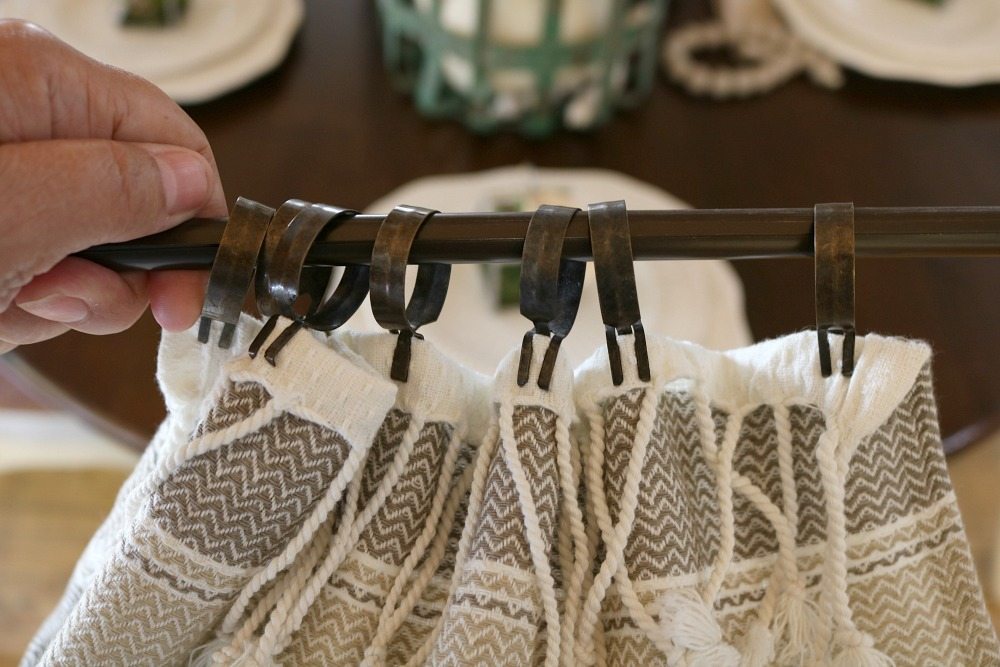 These had the cutest fringed edges so I turned it over a bit at the top.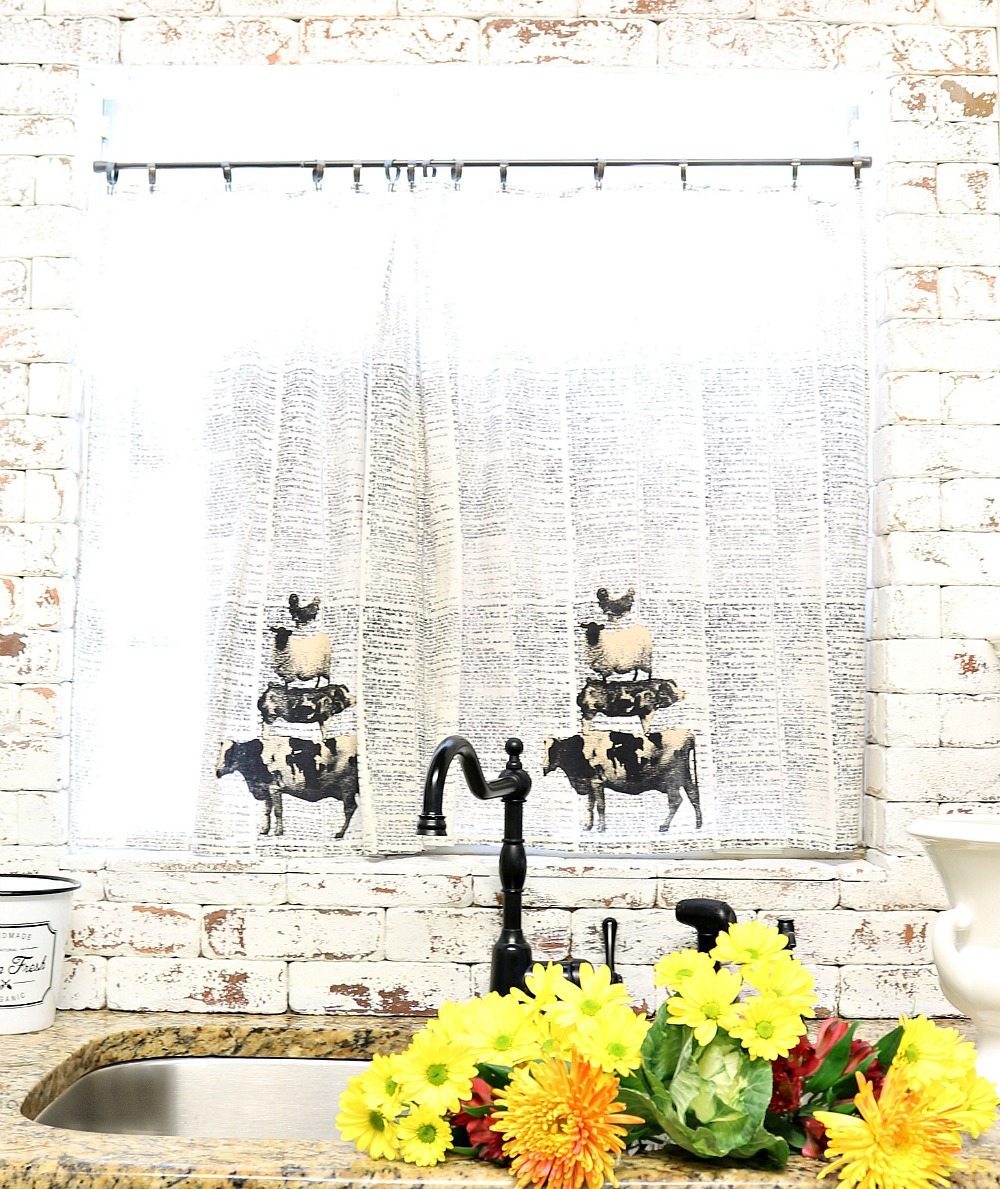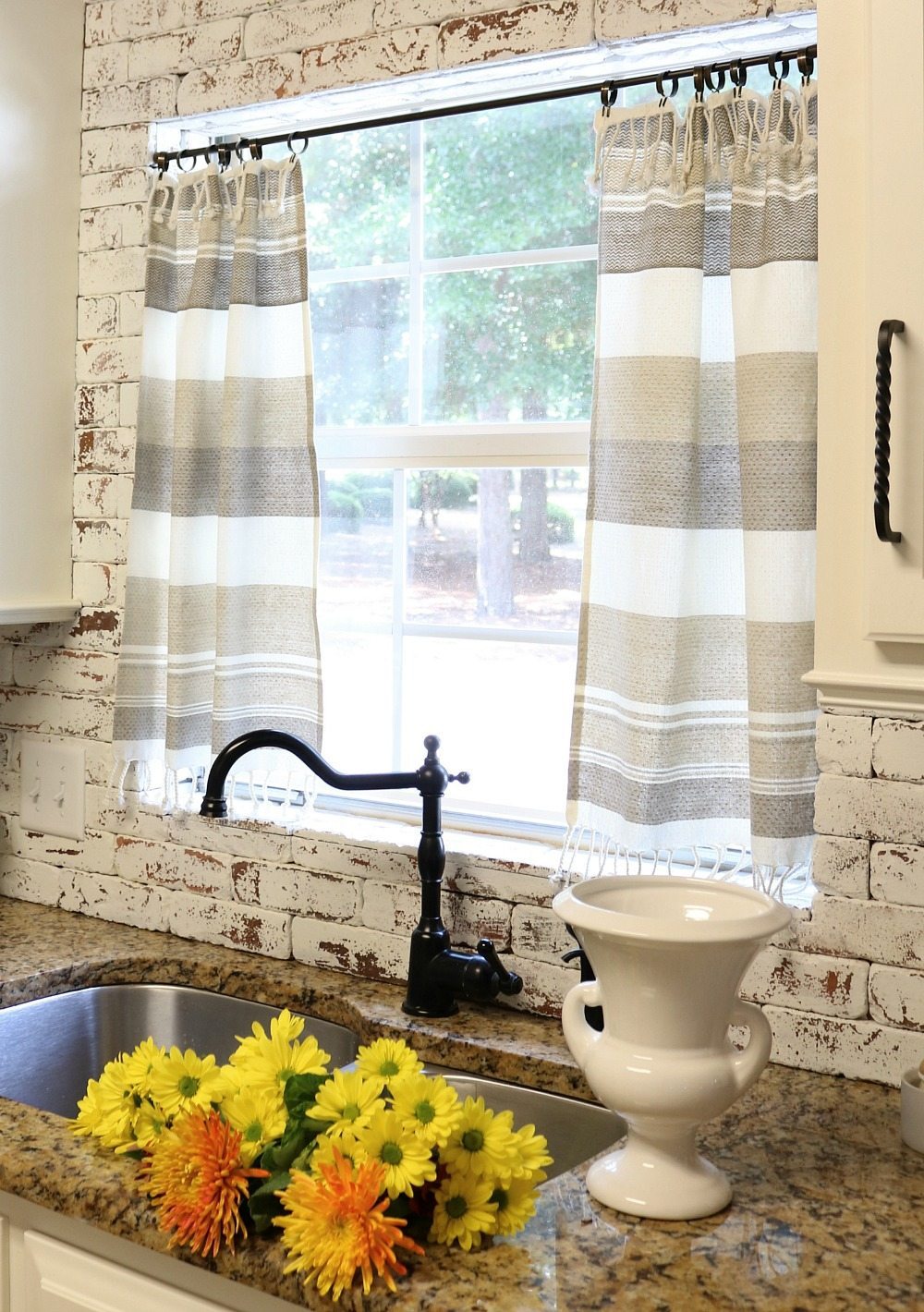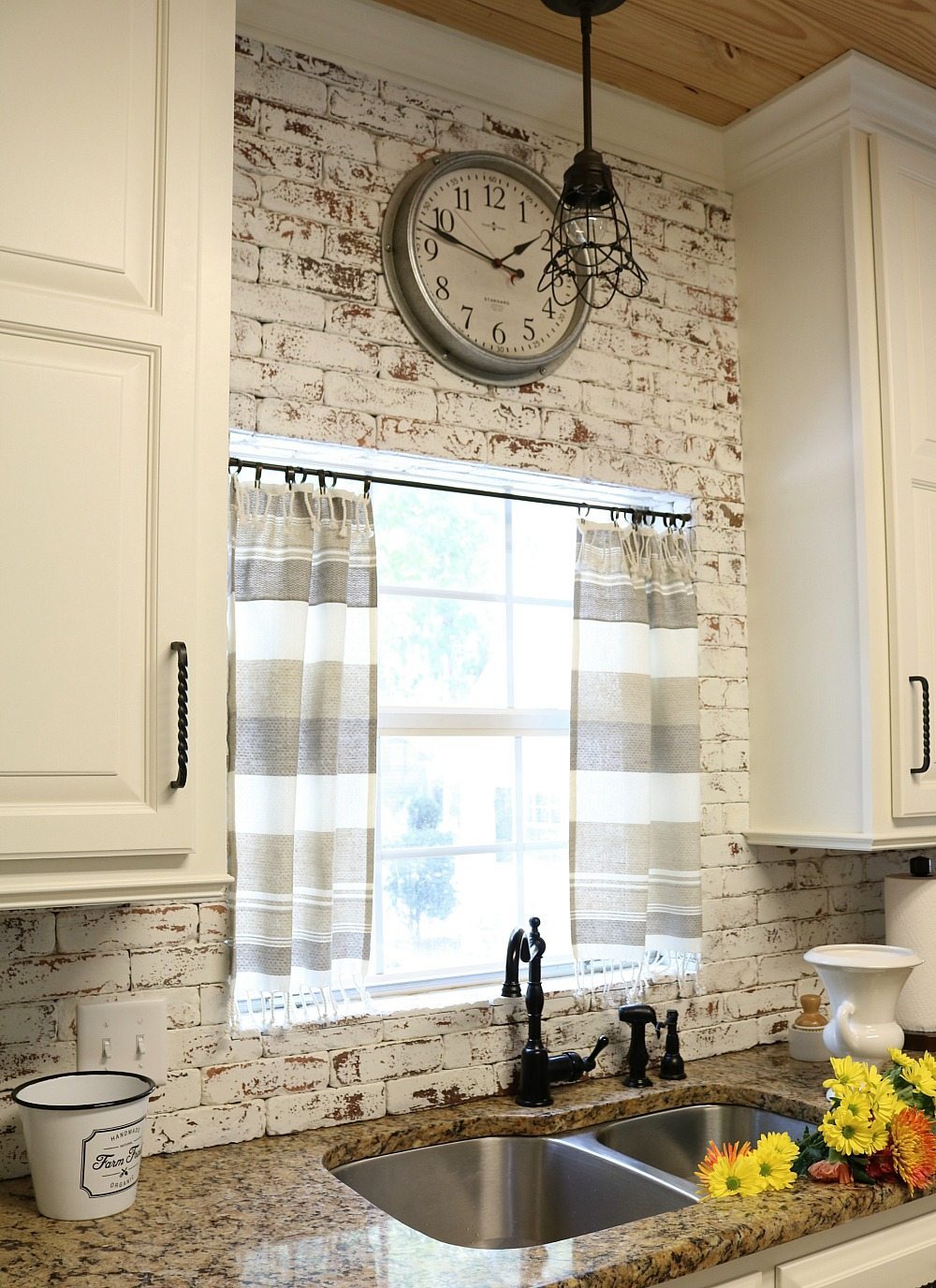 Doing the dishes isn't half bad while looking out this window! I don't even feel bad for having so many dish towels 😉
Be sure to check these out: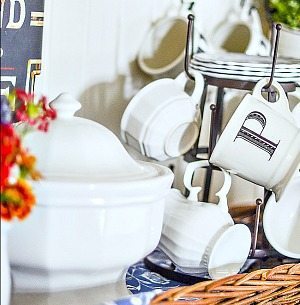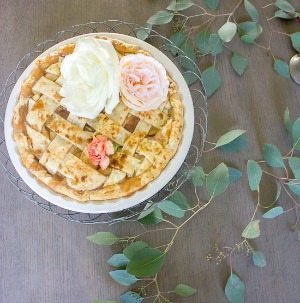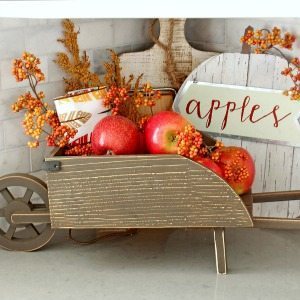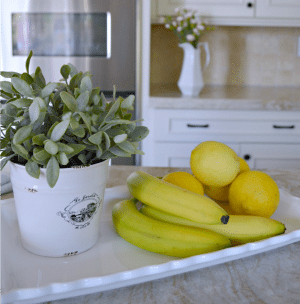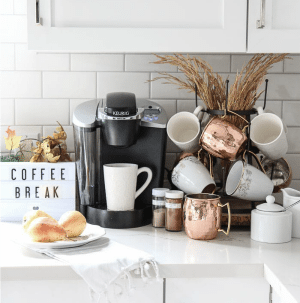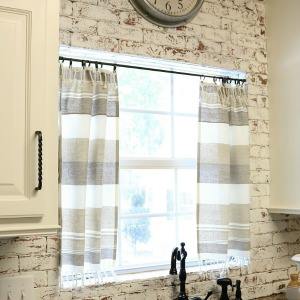 Thanks for pinning and sharing on Facebook!!