Salesman Sample Bed
I found this cute little salesman sample bed at an auction. At the time, I really didn't know what I'd do with it.
It seemed to be the perfect size for a doll bed, but my little girl is all grown up.
And then I thought about little Belle, my sister Donna's little diva dog 😉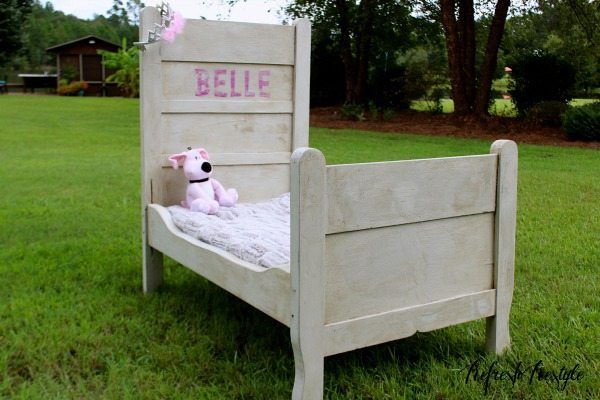 Belle is a precious little dog, so pretty and prissy!
The kind of girl that needs a special paint finish, something new and awesome!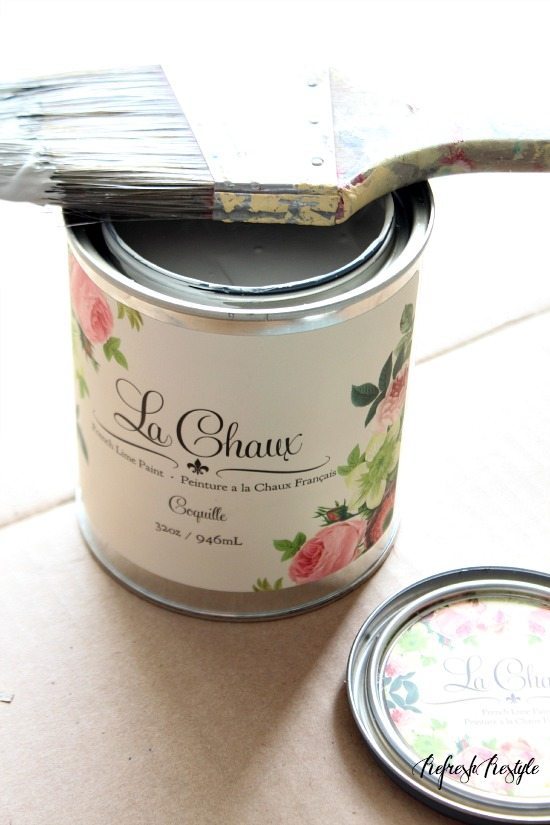 For Belle's bed, I used Maison Blanche La Chaux French Lime Paint!
La Chaux is more textural than chalk based paints, it's naturally resistant to fungus and mold as well as being anti-bacterial.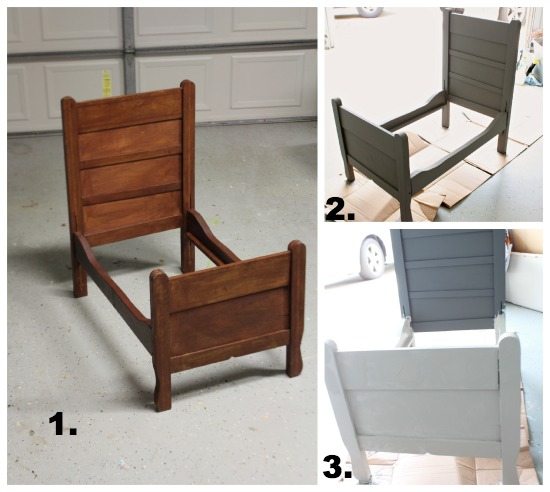 1. Original finish (stain)
2. Painted a base coat of Maison Blanche Vintage Furniture Paint in Confederate Gray.
3. Apply 1 coat of Maison Blanche La Chaux Lime Paint – you can apply more coats if you needed.
I applied the lime paint, apply it heavy in some areas.  Don't make it perfect, that's a refreshing concept…right!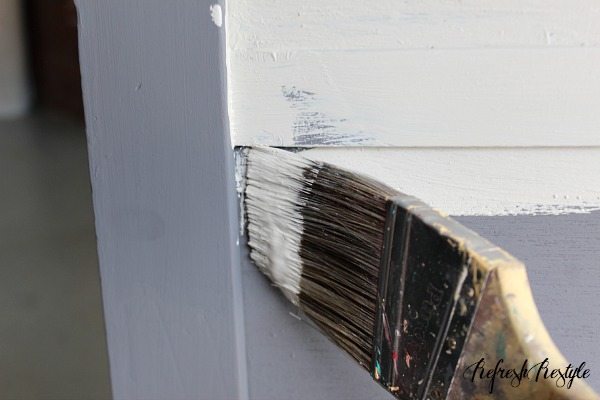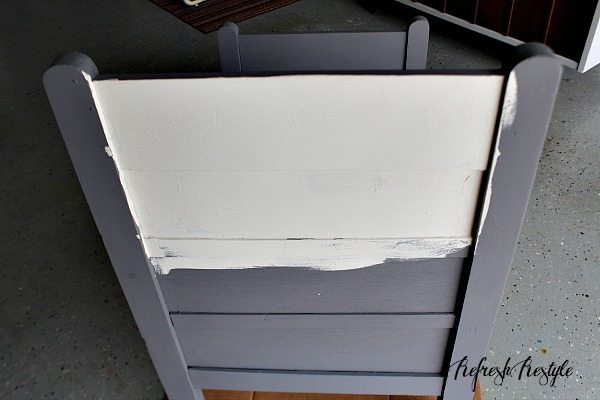 I let it dry 20 minutes.  The goal is to manipulate the paint before it dries completely.
Use a credit card and plastic bag to buff and spread the damp paint, place the card over the wet and drag over to the dry areas.  Your creating texture and movement.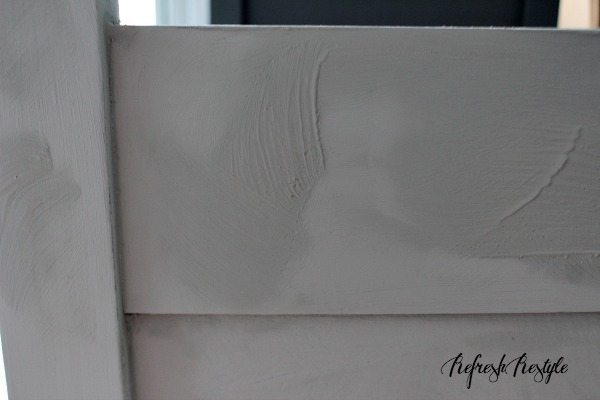 You can see the areas that are damp, that's a good thing!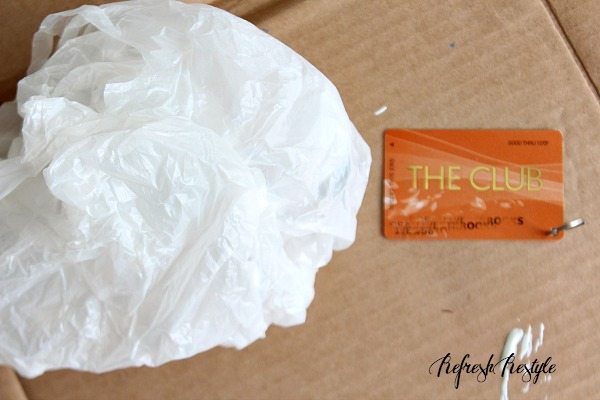 Use these to manipulate the wet areas.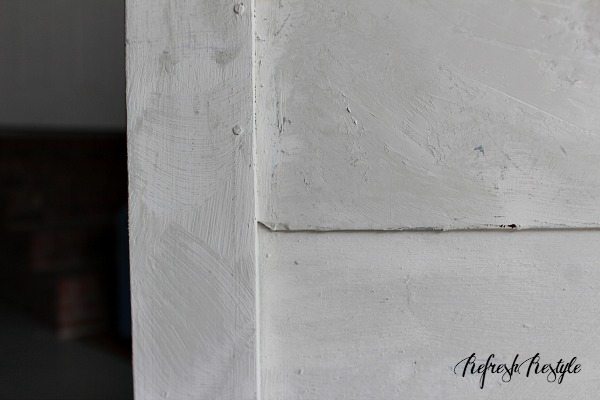 Here's what it looked like after I scraped with the card and buffed with the plastic bag.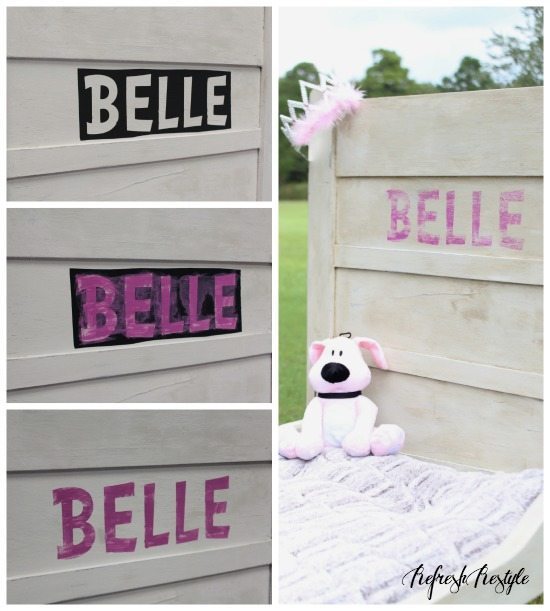 I added Belle's name, because we all know how smart our dogs are, she can read 😉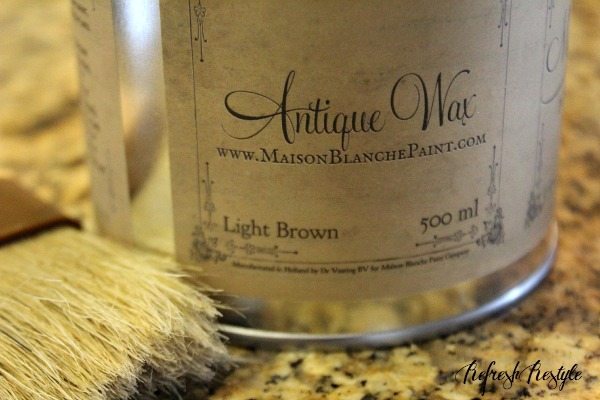 After the personalizing, I waxed with Maison Blanche Antique Wax in light brown, to enhance all that awesome texture!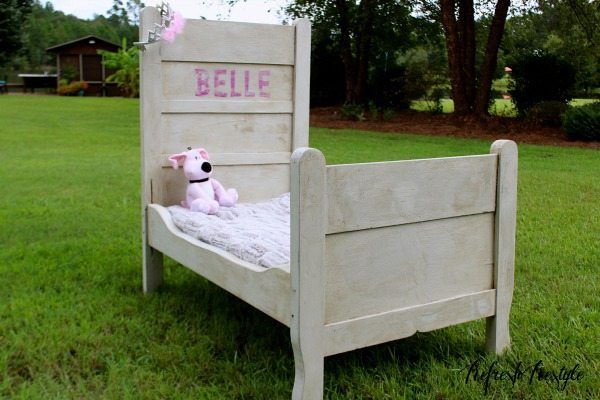 I got the doggy mattress at TJ Maxx and when I spotted that pink puppy toy, I had to get it!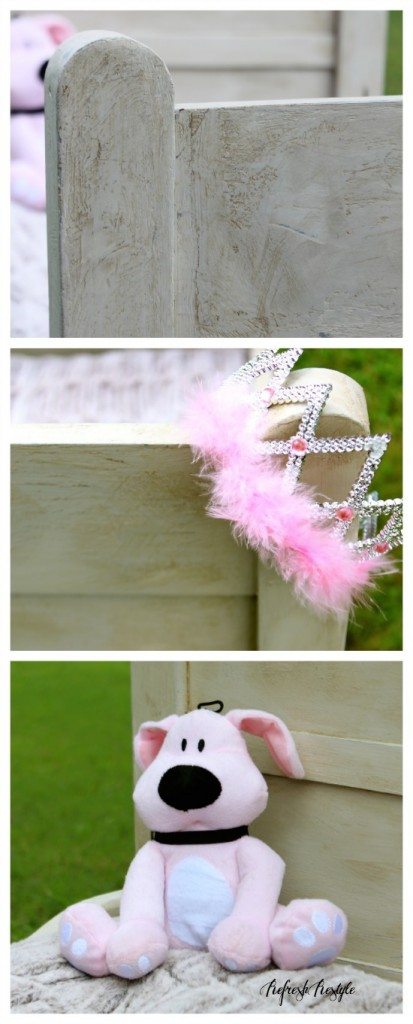 She doesn't really wear a crown, but she should!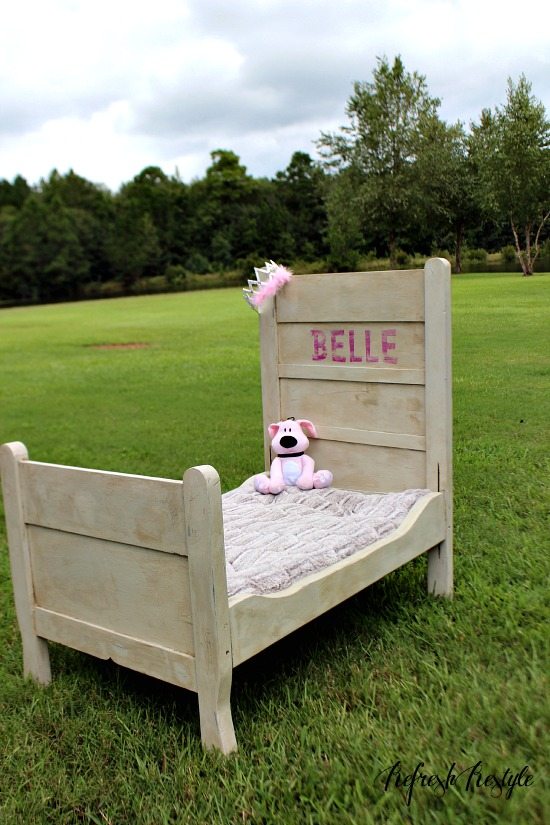 Watch Annie demonstrate this awesome paint on the Maison Blanche YouTube channel.
Be sure to check out the other projects by: