Two Tone Mid Century Modern Makeover

Welcome to this months DIY Furniture Challenge!  Two tone is our theme this month and I'm so happy that I found an awesome piece to work on!  At the end of the post, be sure to check out all the other makeovers!
Here we go with mine:
When I saw this piece I got excited, it looked perfect…from a distance.
Upon further inspection, I noticed a big hunk missing there on the right! Not just a hunk missing, but the top is not real wood! And a big gash on that side.
So what's a girl to do. I bought it, put it in my storage unit for a year and when we were getting ready to move I saw it.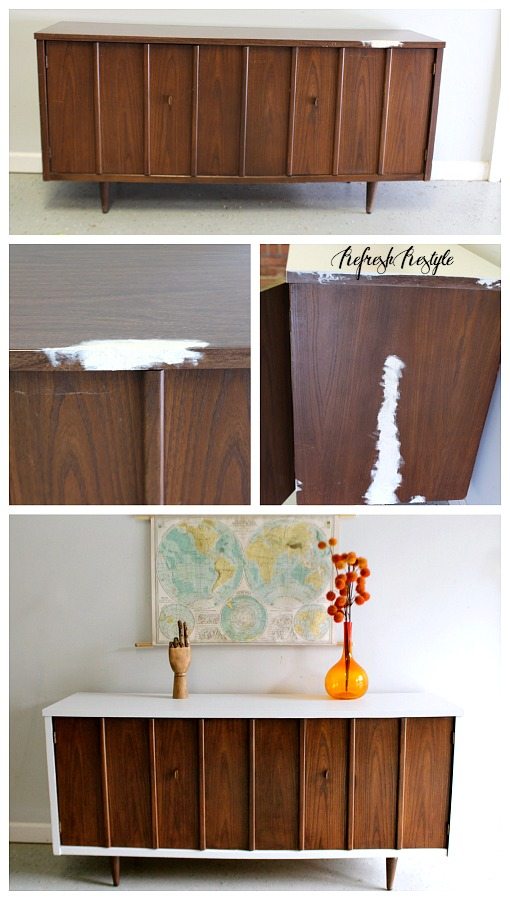 The perfect candidate for a two tone makeover 😉
Here's what I used:
1. Wood filler for damaged area (follow directions for dry time)
2. Bosch ROS20VSC 5-Inch Random Orbit Sander with Carrying Bag
3. General Finishes Seagull Gray Milk Paint Pint
4. General Finishes Flat water based top coat
5. Maison Blanche Antique Wax: Dark Brown
Here's what I did:
1. Use wood filler on damaged areas. I overfill the area, so when I sand it blends with the non-damaged surface.
2. Sand top and damaged areas.
3. Clean the whole piece.
4. Wax the wood areas.
5. Paint 2 coats with General Finishes Milk Paint, follow drying directions.
6. Apply General Finishes Top Coat.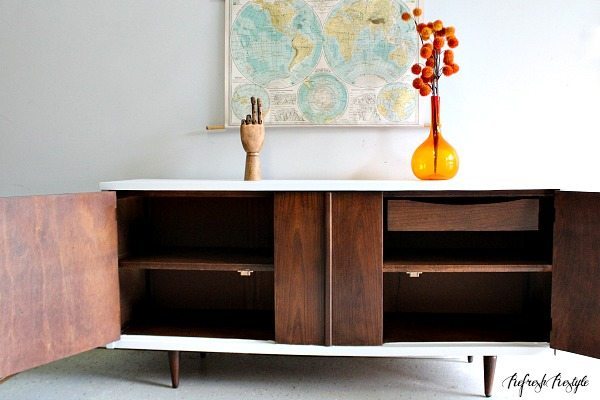 The dark wax brought the wood to life and repaired several areas!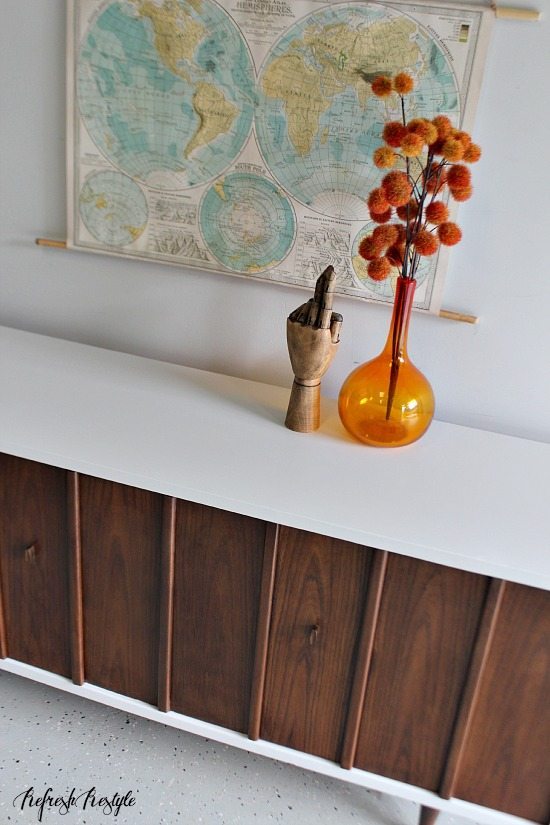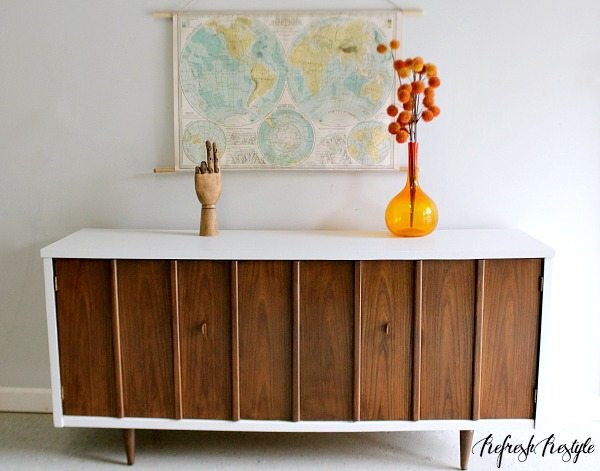 She's a keeper! What do you think??
I wanted to thank General Finishes (see them on Facebook) for suppling the paint and top coat for this project. This was the first time that I used the General Finishes Milk Paint and I loved it!  If you paint furniture, I recommend you try it! It comes in awesome colors. And the General Finishes Flat Top Coat is the perfect companion.
I included my affiliate links for some items that I use and love.
More awesome Two Tone Makeovers here: