"This is a sponsored post written by me on behalf of hhgregg. All opinions are 100% mine."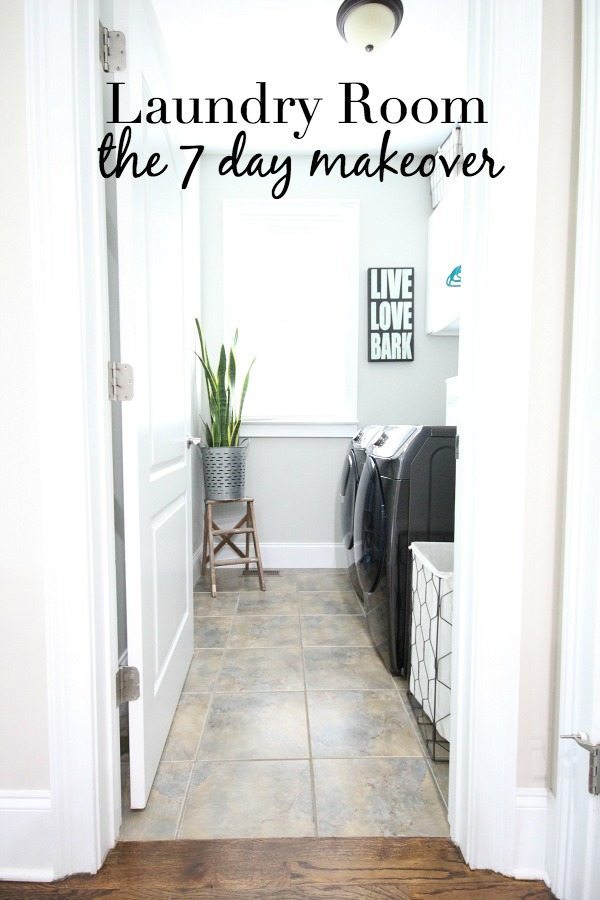 I feel a little cutting edge today! Did you see my laundry room makeover? One thing you may have noticed were the sleek show stopping Samsung AddWash Washer and Dryer. I partnered with hhgregg to review this dynamic duo. I can't wait to show you the "add feature" of this washer!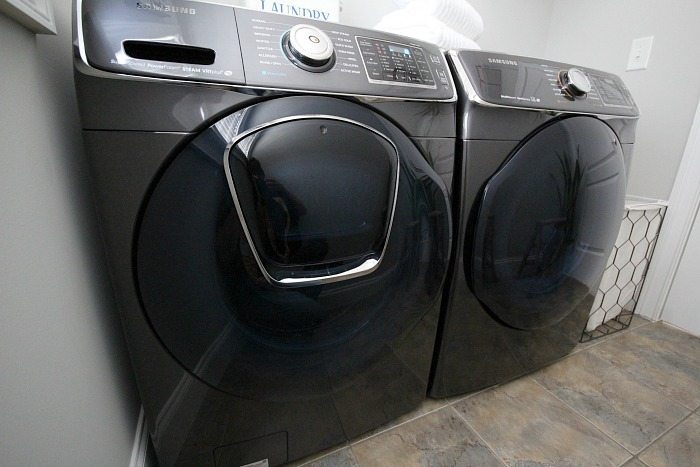 The guys from hhgregg were so professional and polite. I loved the way they worked together getting the old set out, dancing around each other. Can you imagine three guys in a 6′ x 6′ space? They even told me that it wasn't the tightest area they'd ever worked in.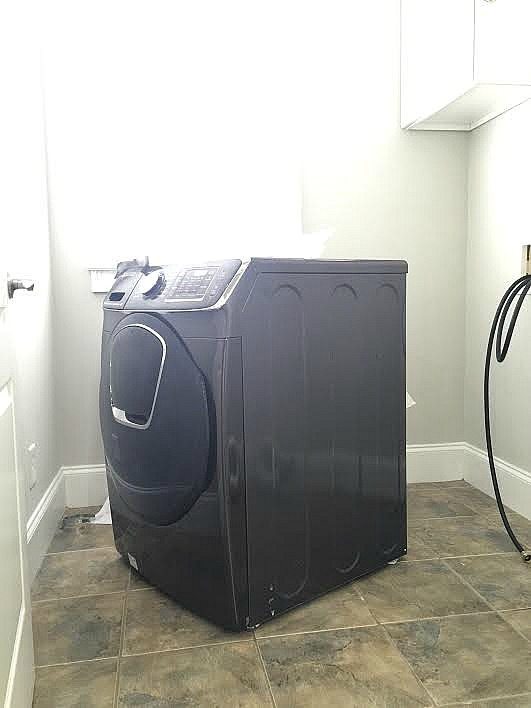 Lucky for them and a little less embarrassing for me, I had just painted behind everything and captured all the dust monsters! No dust bunnies here!
The Review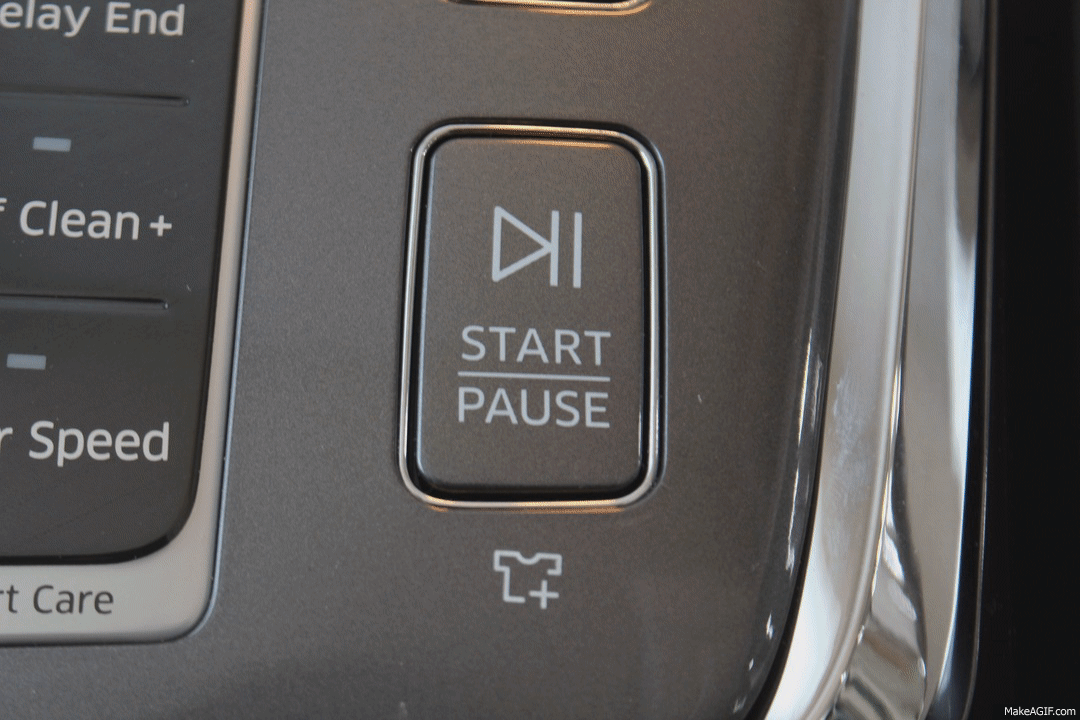 You can pause the cycle to add that pillow case, the one you dropped on the way to the laundry room. (Or any other item that you forgot to add.)
If you're in a hurry, there's a SuperSpeed™ wash. Waiting on a cycle when you need something is like watching paint dry, I've done both!
The capacity! It has the capacity to fit my king sized comforter – this is a must for me!
Self cleaning – enough said.
It's quiet!
I am very happy with the wash performance of my new washer. I give it 2 thumbs up!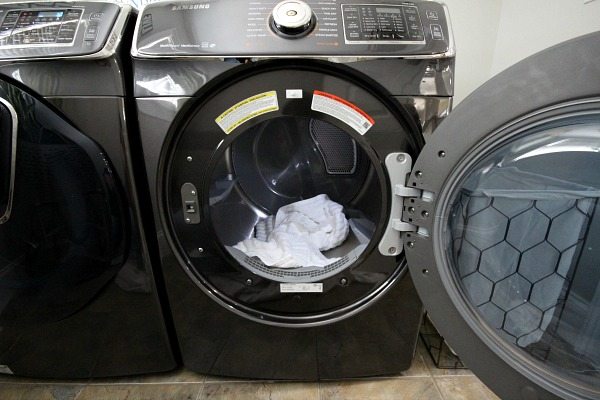 Steam  – I've never had the luxury of steam in a dryer! My dryer does the ironing for me! Y'all the guys from hhgregg added a split hose and that baby actually runs water to the dryer, no refilling required.
Capacity – It's huge 7.5 Cu. Ft!, love that I can pack it full and it can handle heavy loads.
Energy efficient
I always empty my lint vent after or before each load, but it does have a sensor to remind you.
Steam, already said that, I love my new dryer.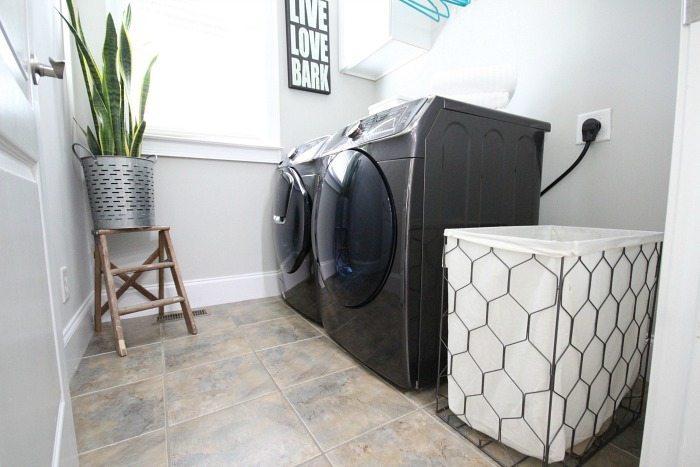 Our tiny, 6'x6 1/2′ laundry room was looking tired and abused. Can I say my washer and dryer are beautiful? They definitely bring the whole space up a notch!
If you're in the market, do the research, I think you would be thrilled with the performance and looks of the Samsung 5 Cu. Ft.Black Stainless Steam AddWash Washer and Samsung 7.5 Cu. Ft.Black Stainless Steam Electric Dryer.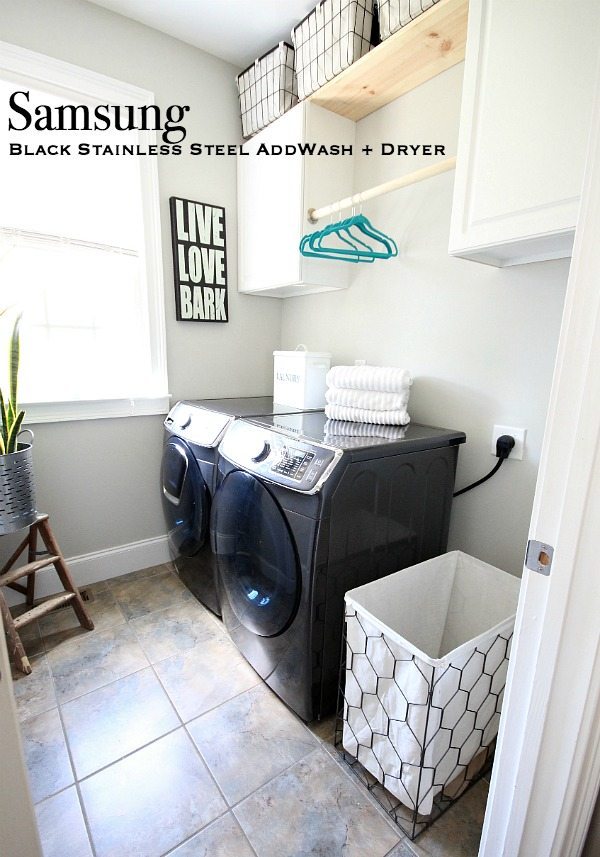 A huge thank you to hhgregg for providing this opportunity!