I needed a few signs for the lake. I looked online for inspiration, but found it at the grocery store.  One came from the Lake Martin Living magazine and the other was from a bottle of wine.  Using left over lumber and craft paint, I put one coat of paint on the boards and then stenciled the letters and freehand for the sailboat and fish.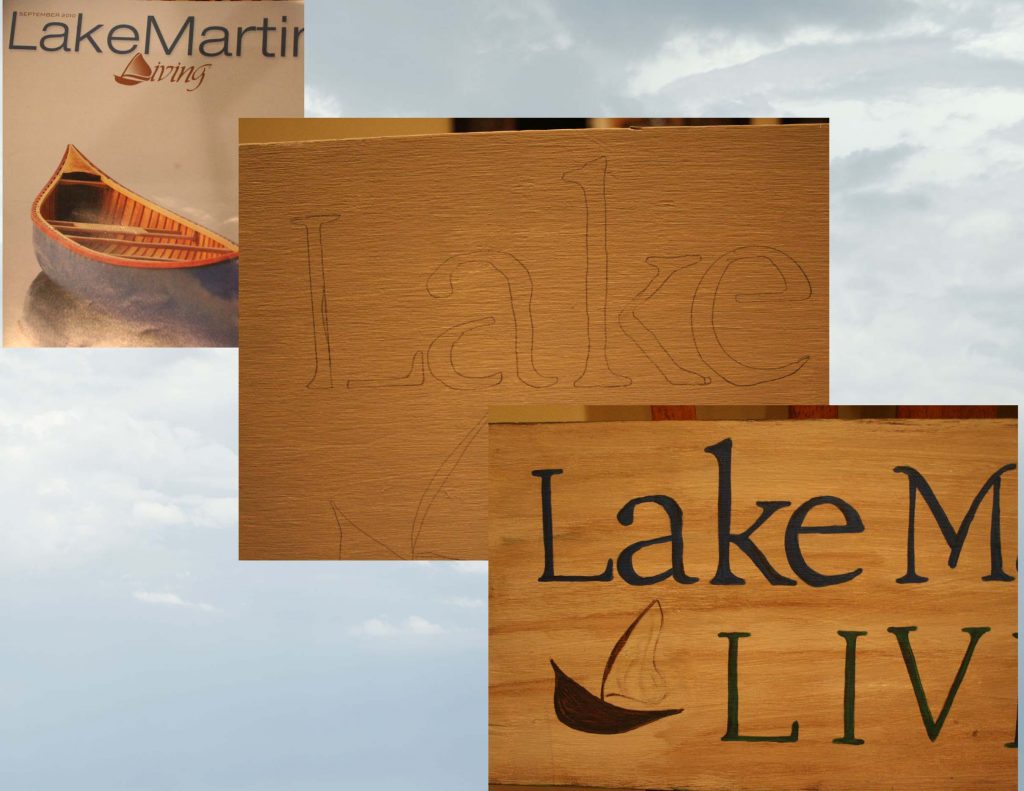 The process.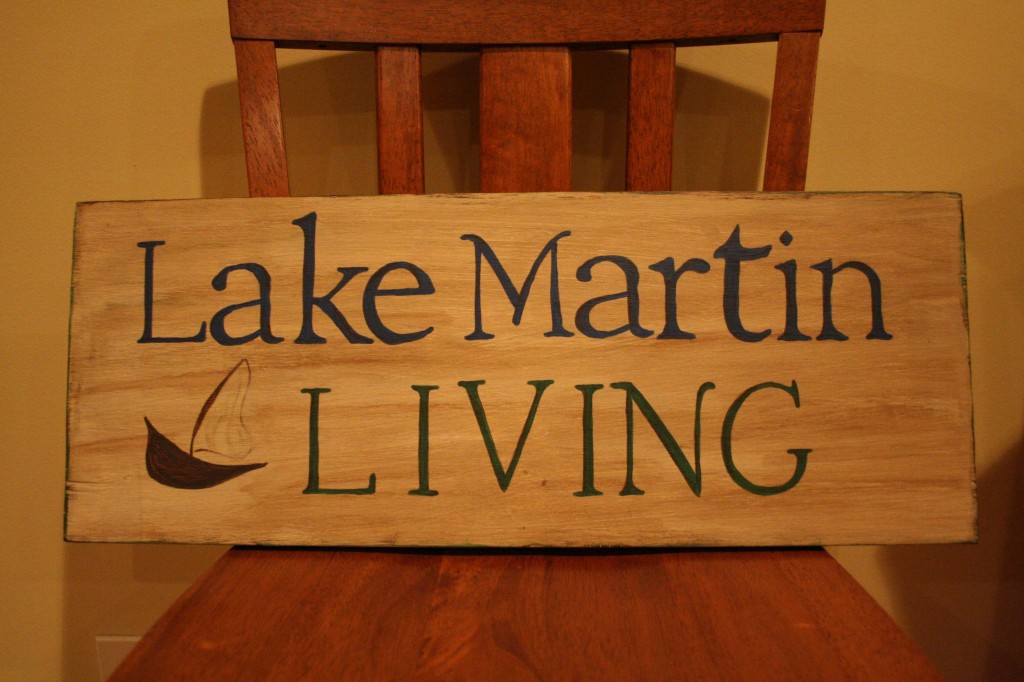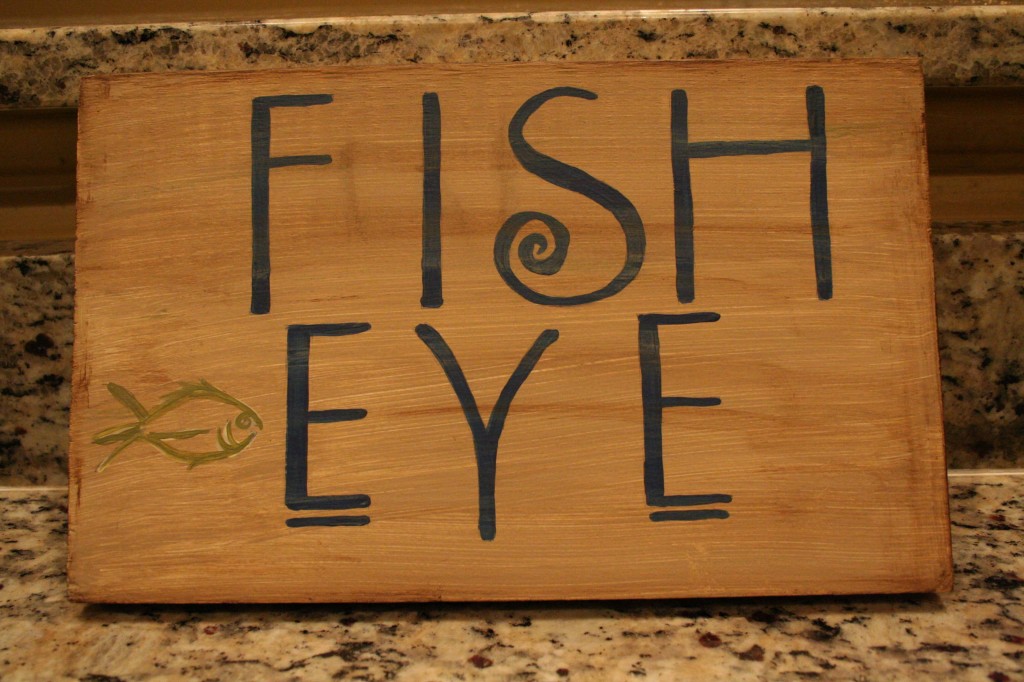 Second sign finished!
Where do you find your inspiration??