Silver and Gold, the best of both worlds!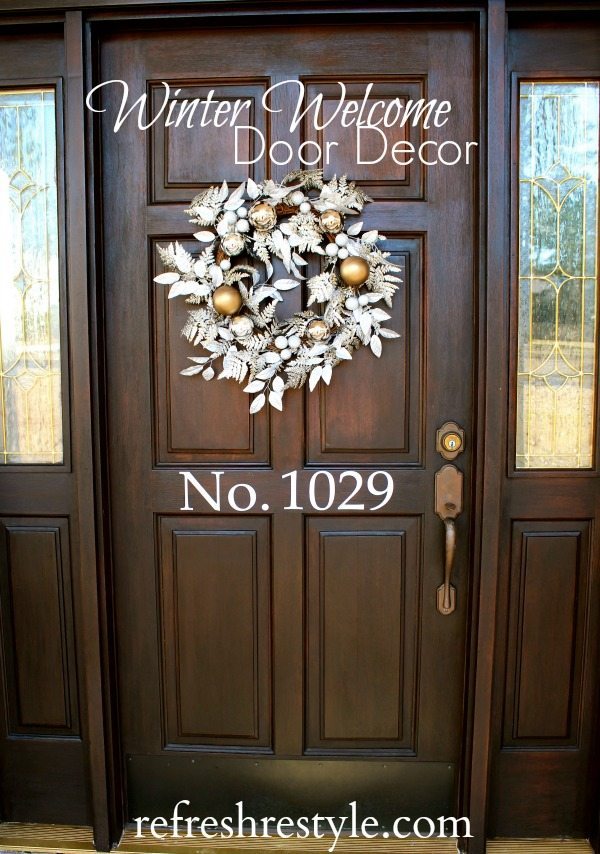 The door looked much better after I stained it. She needed something special for Christmas! Something light and with lots of sparkle…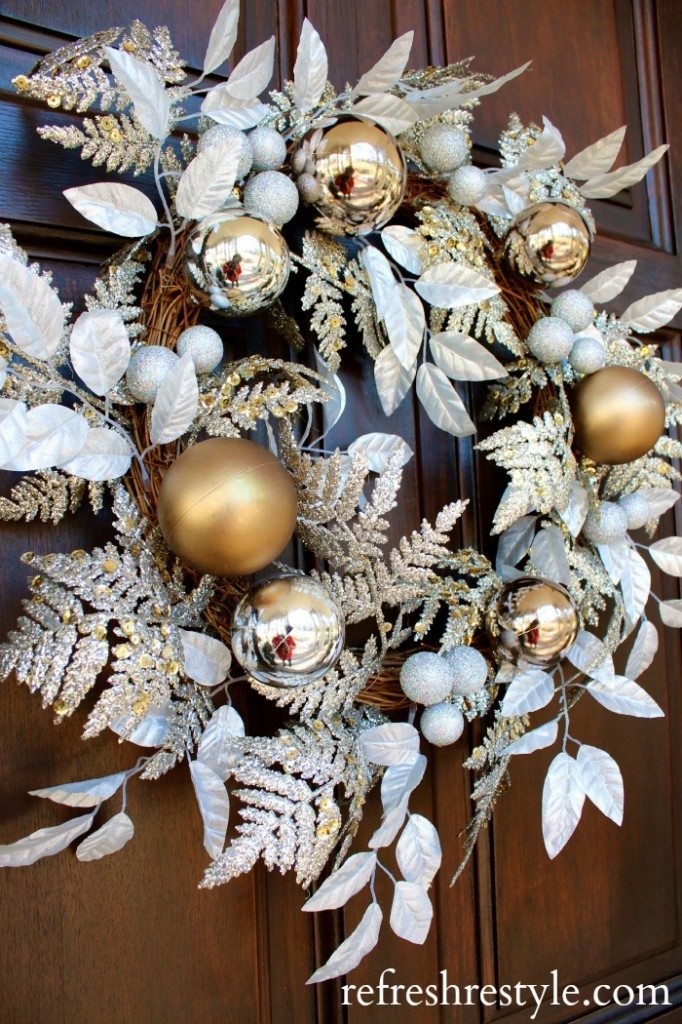 I usually DIY something, like these wreaths, live plants and baskets. When you have time and you don't find what you're looking for, making it yourself is usually the best option. That was exactly what I had planned on doing. Probably just refreshing something that I used in the past, but…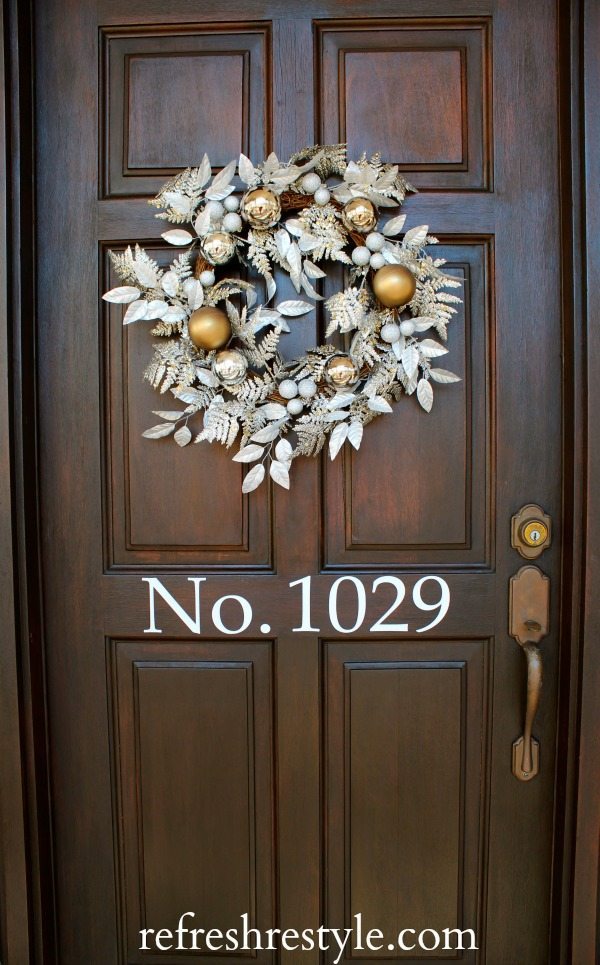 while shopping at Walmart a few weeks ago I spotted this wreath and could not leave without it. For $15, I don't think that I could have DIY'ed anything this perfect.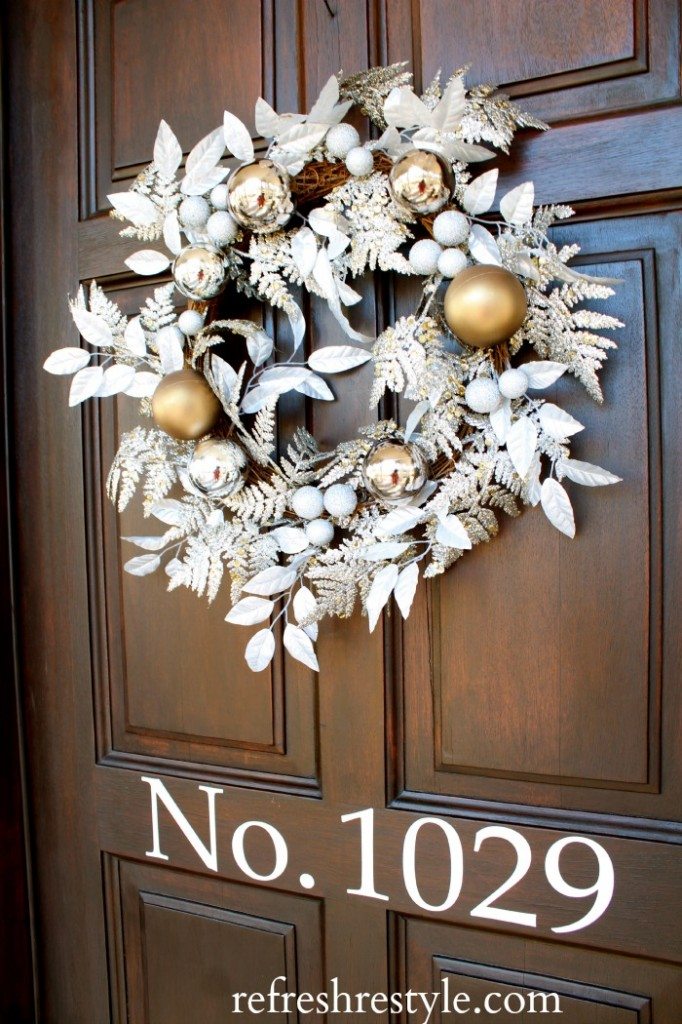 It really pops off the dark stain and it inspired me to add new vinyl numbers 🙂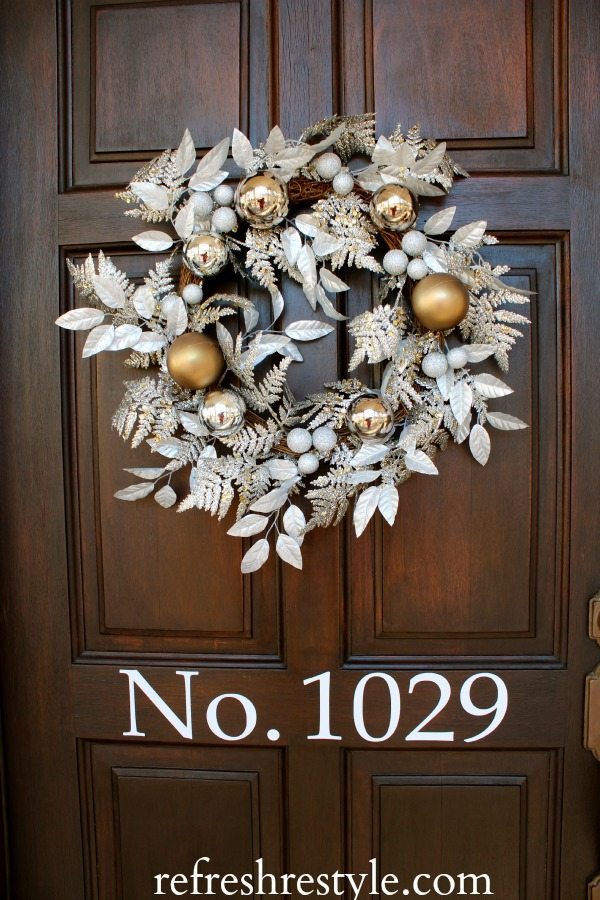 There you have it, my non-DIY wreath.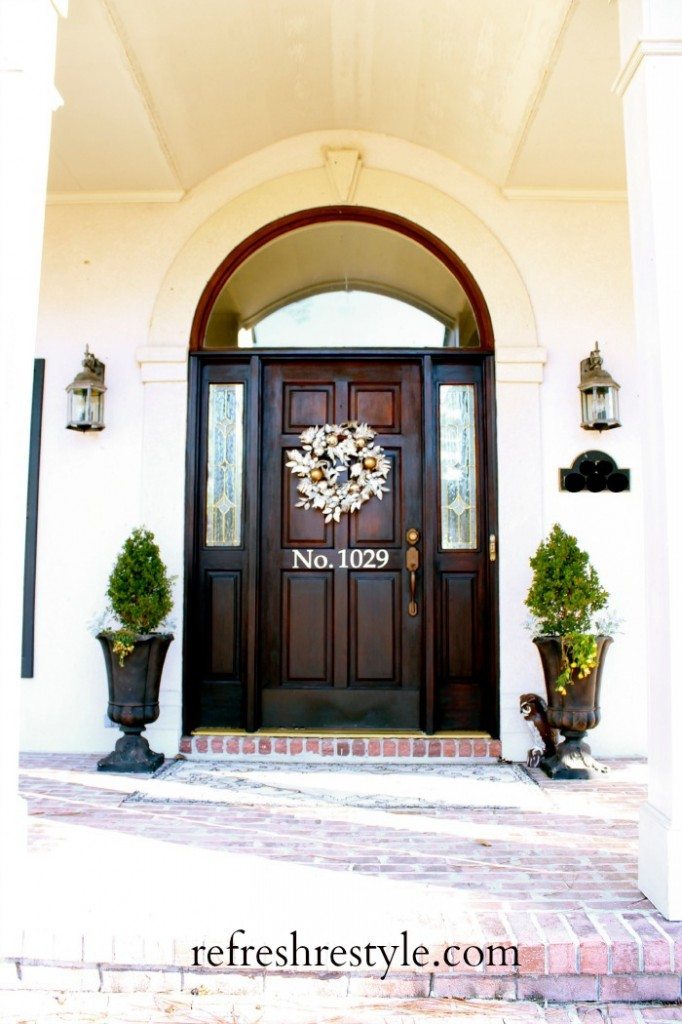 Now if I'd just address those pitiful pots. Maybe before spring!
Keeping it real 😉
What's on your door?