I kinda got that sideways look from Barry the day he came home and saw the table top Christmas tree.
I told him while he was out of town that I was going to get the tree.  He said just get someone to load it in the truck and he'd get it out when he got home.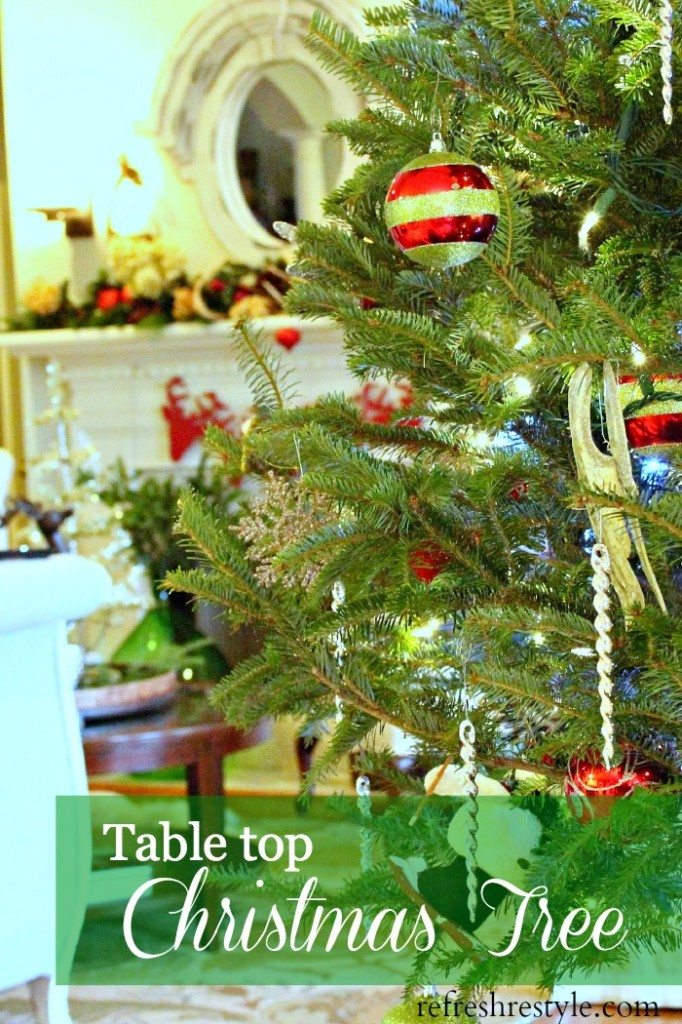 While I was looking around trying to find the perfect tree, I looked at all of them.  They were all beautiful.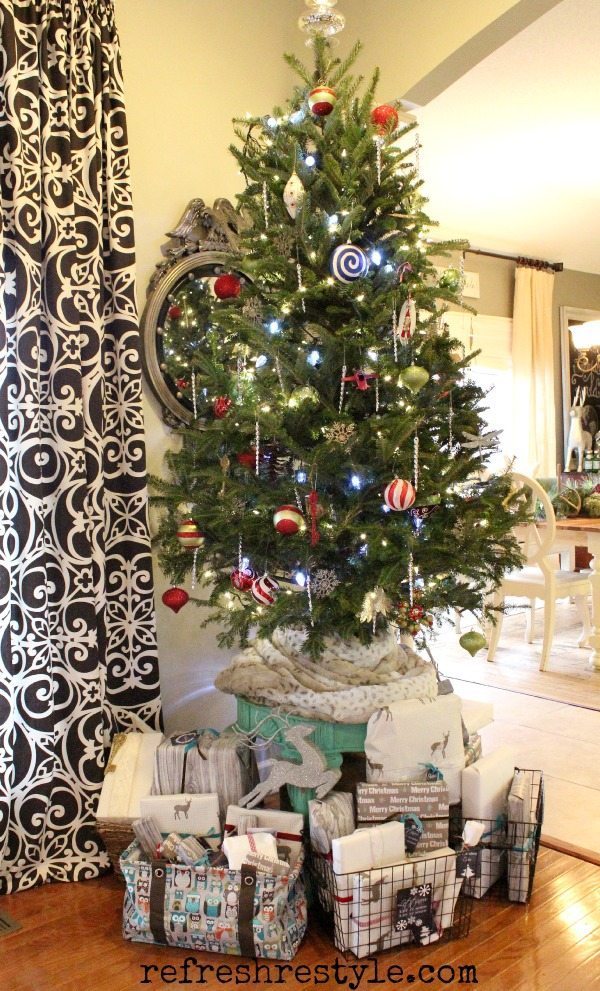 I stopped in front of the 6′-7′ section.
Thinking there's no way these will be tall enough, wondering about ways to make it taller, I remembered…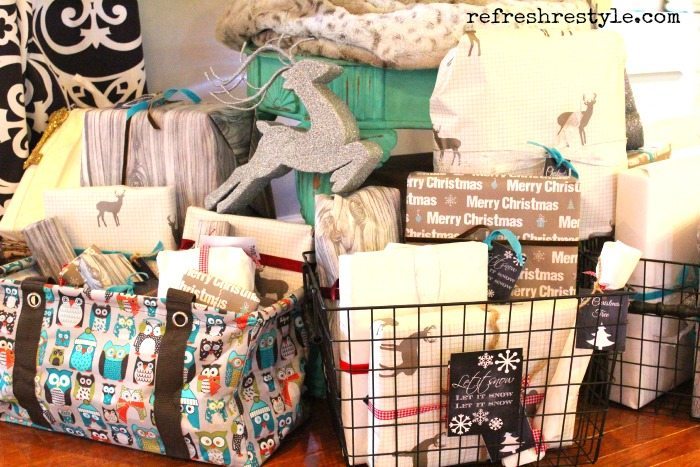 I have the perfect sturdy table and I knew the tree stand would fit.  Download and print free gift tags here and here.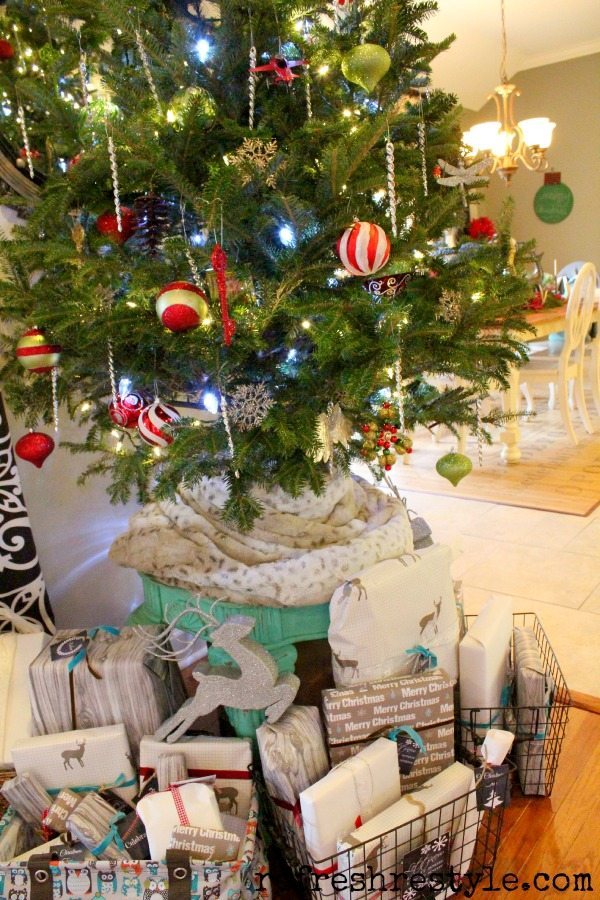 There'd be plenty of space to put all the gifts around it.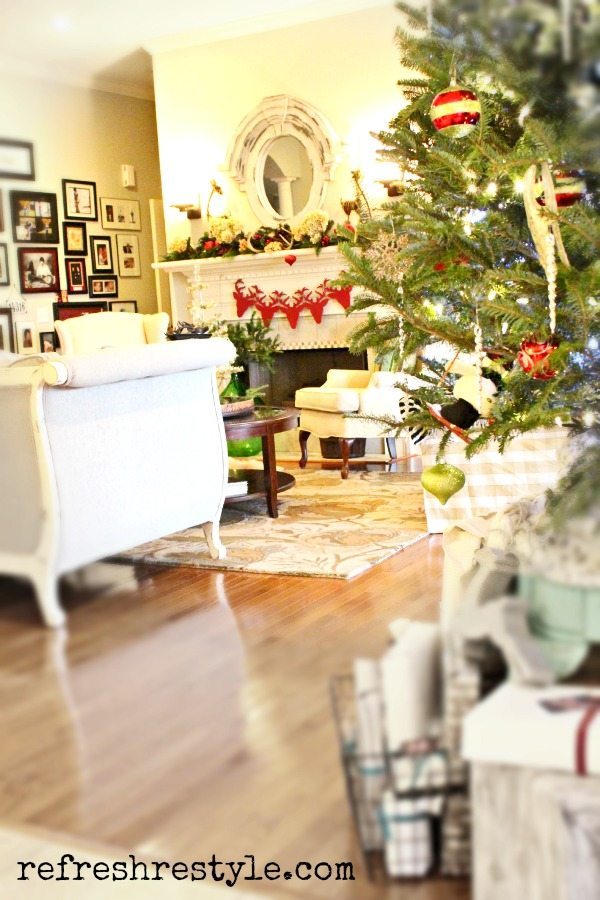 Why not have a 7′ tabletop Christmas tree?  So that's what I did.  I put a tall tree on a table.  (see my kitchen table here)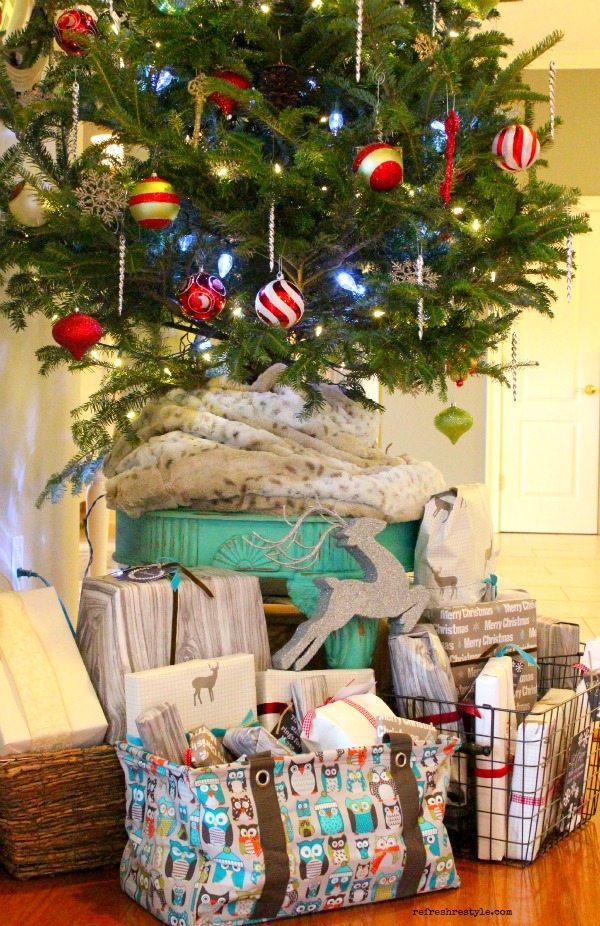 I don't have to get on my hands and knees to water, the gifts fit wonderful and it was a great price.  I can buy myself, I mean my family another gift.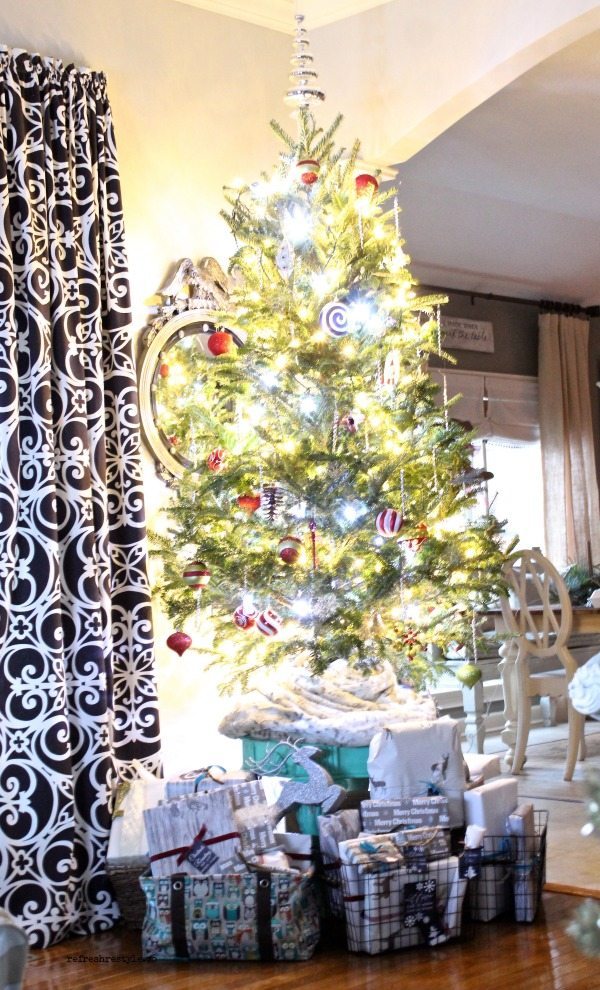 Merry Christmas from me and my table top Christmas tree 😉