It's officially slow cooker season! Today I'm sharing one of my favorites, Chicken Fajitas. There's nothing like filling the slow cooker up with all your ingredients, going about your business and coming home to a meal that's ready to eat.
Be sure to check out all the recipes at the bottom too!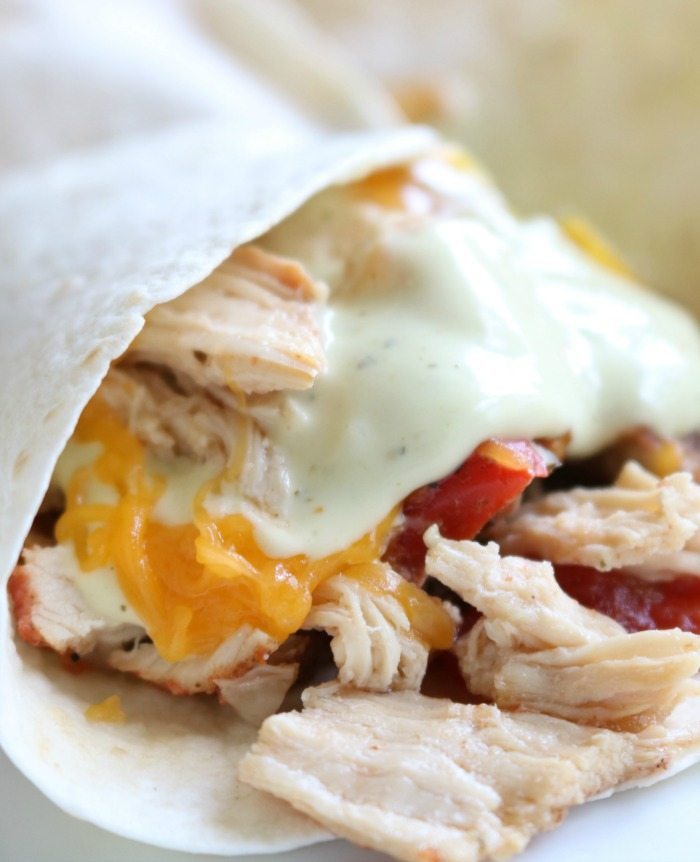 Slow Cooker Chicken Fajita Recipe
Spray Pam
1 each: Red pepper, green pepper, yellow pepper
Medium Vidalia or Sweet Onion
4-5 Boneless Chicken Breast 
3 T Fajita Seasoning
 1 Lime
1 can Rotel or diced tomatoes
Avocado Ranch Dressing
Toppings of your choice: cheese, dressing, sour cream
Spray your slow cooker with Pam. Slice the peppers and onions and add to the slow cooker. Cut the chicken breast in half or thirds, place on top of the peppers and onions. Squeeze the lime over the chicken and sprinkle seasoning over the chicken. Top with Rotel or diced tomatoes. I have also used fresh tomatoes when I prepare this in tomato season.
Put the lid on, slow cook on high for 2 – 3 hours or until the chicken is fully cooked.
Serve with tortillas or over rice. Top with cheese, sour cream and anything else you like.  We love adding a dollop of avocado ranch dressing on ours.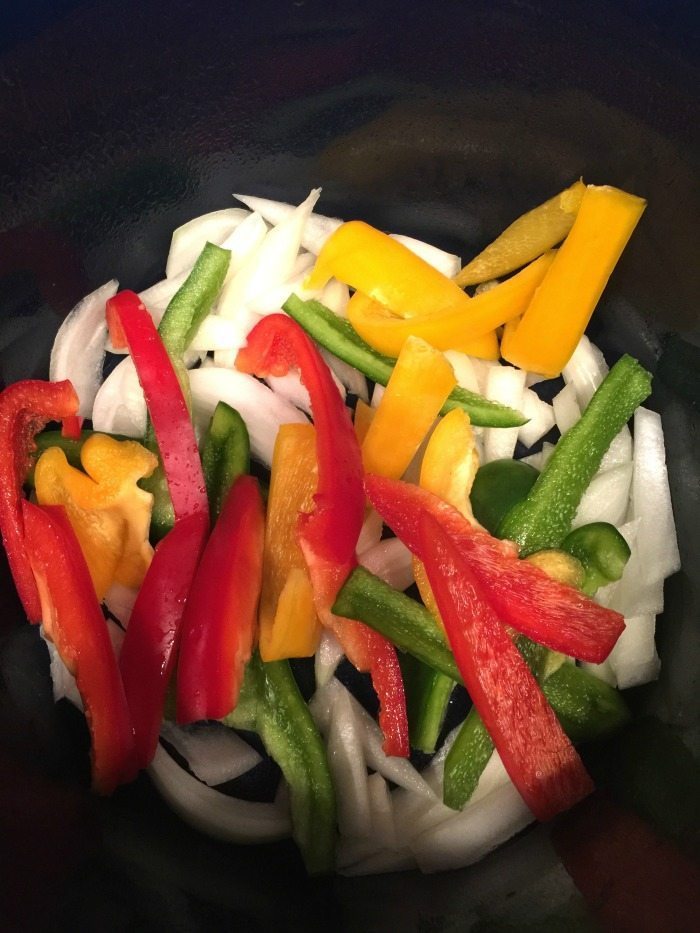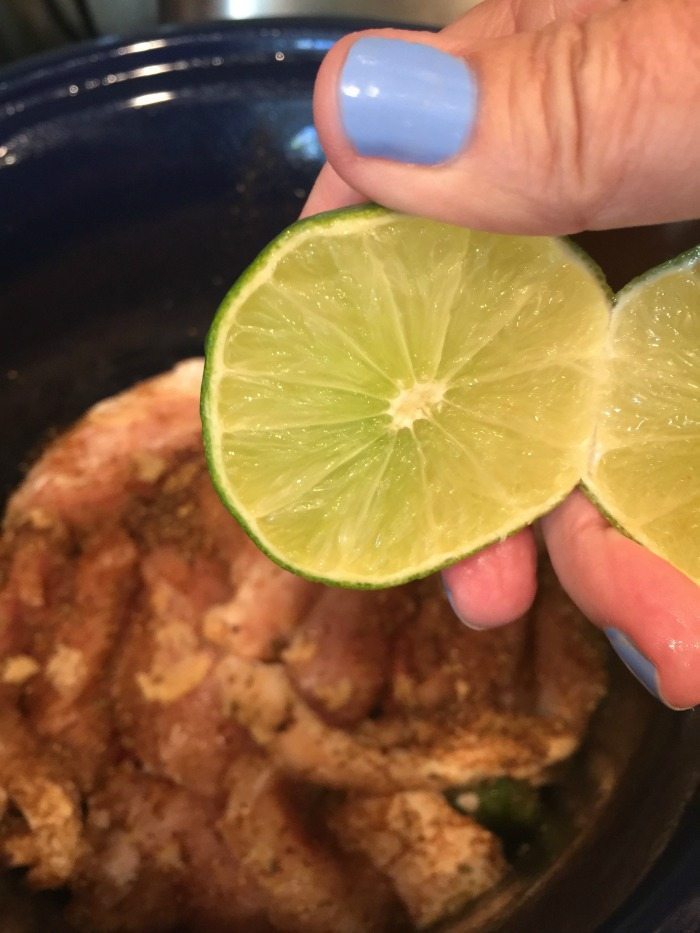 After the chicken is cooked, shred before serving.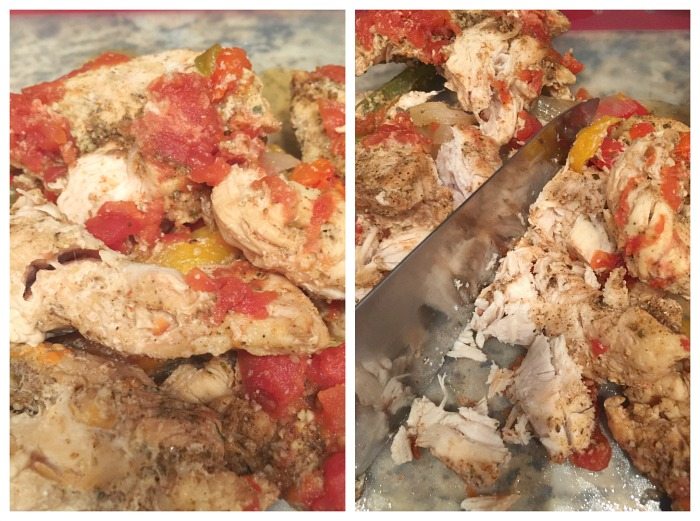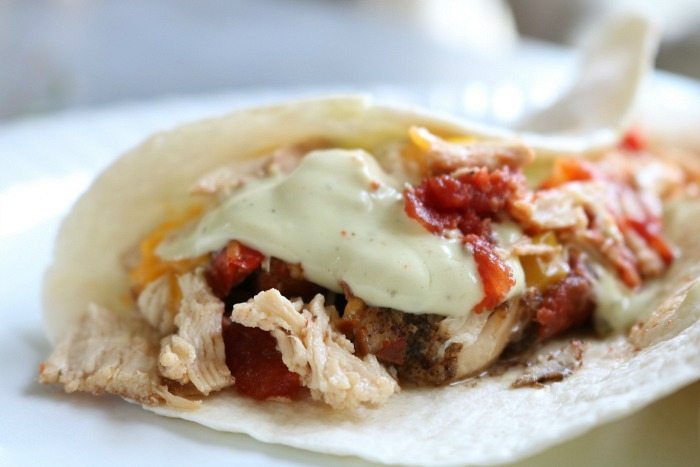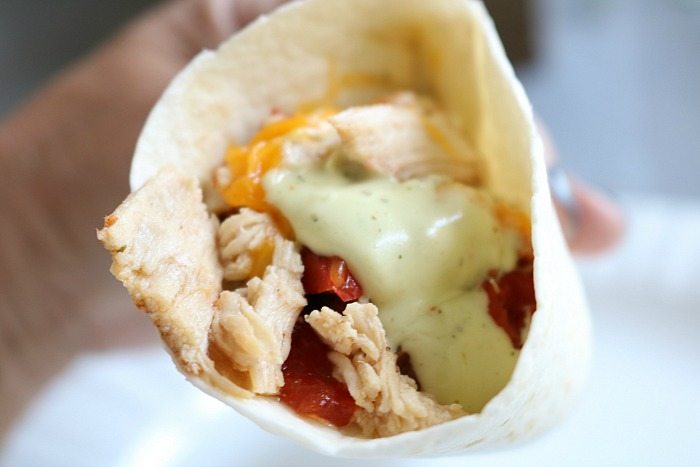 I hope you enjoy these slow cooker fajitas! We did 😉
Click on each one: