Refresh a Buffet Sideboard with Paint and Stain
Let me show you how to wake up a tired, worn and dirty buffet.
I have a theory.
If it's all wood, you can save it!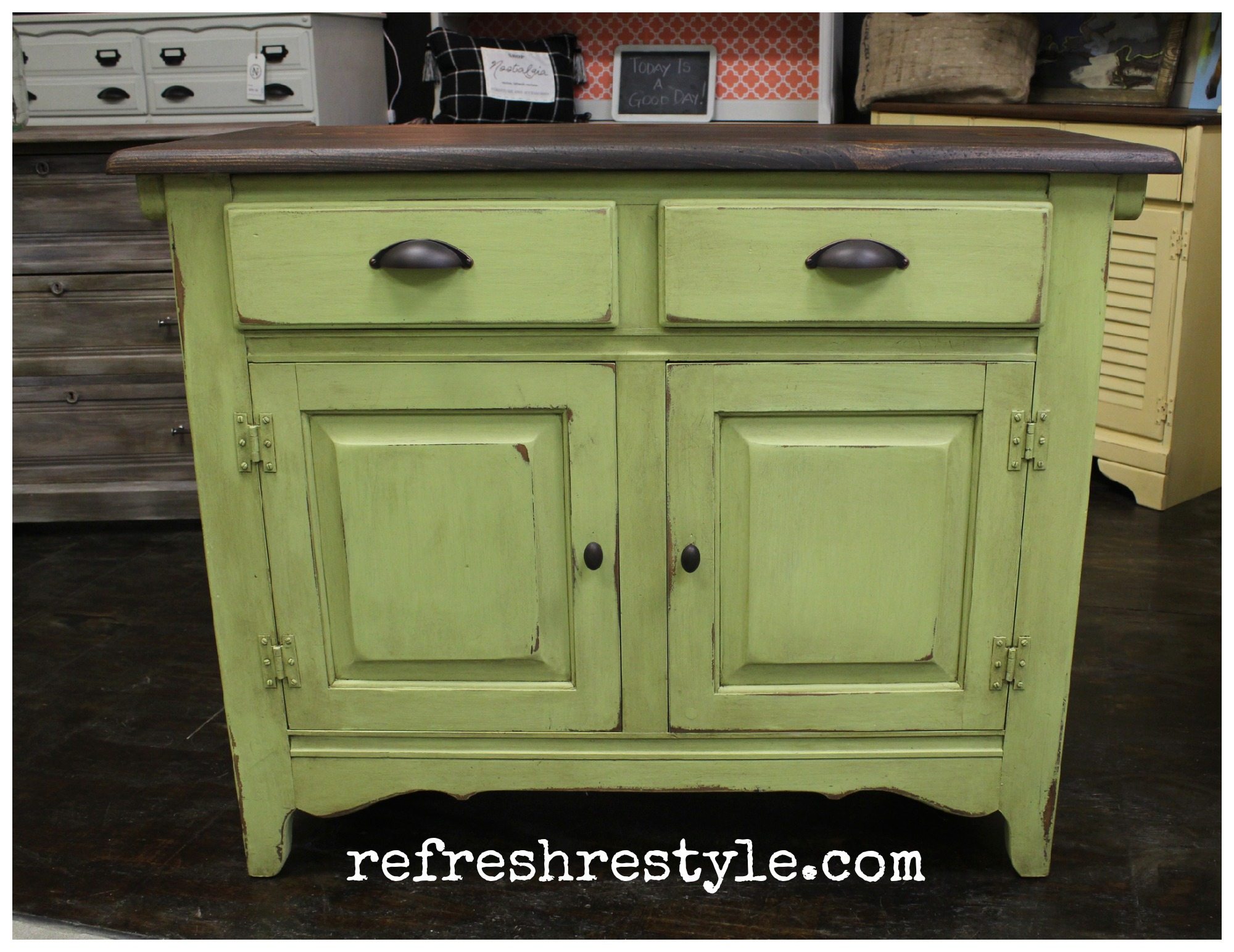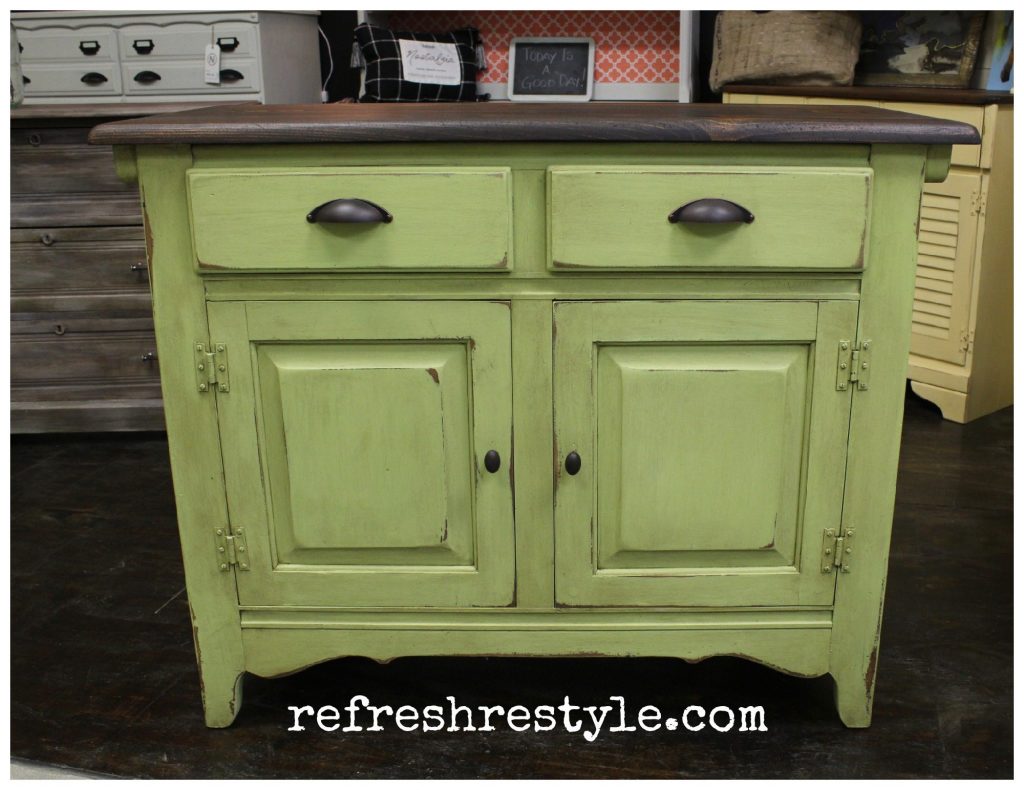 Small Buffet Makeover with Paint
So when I saw this piece, I knew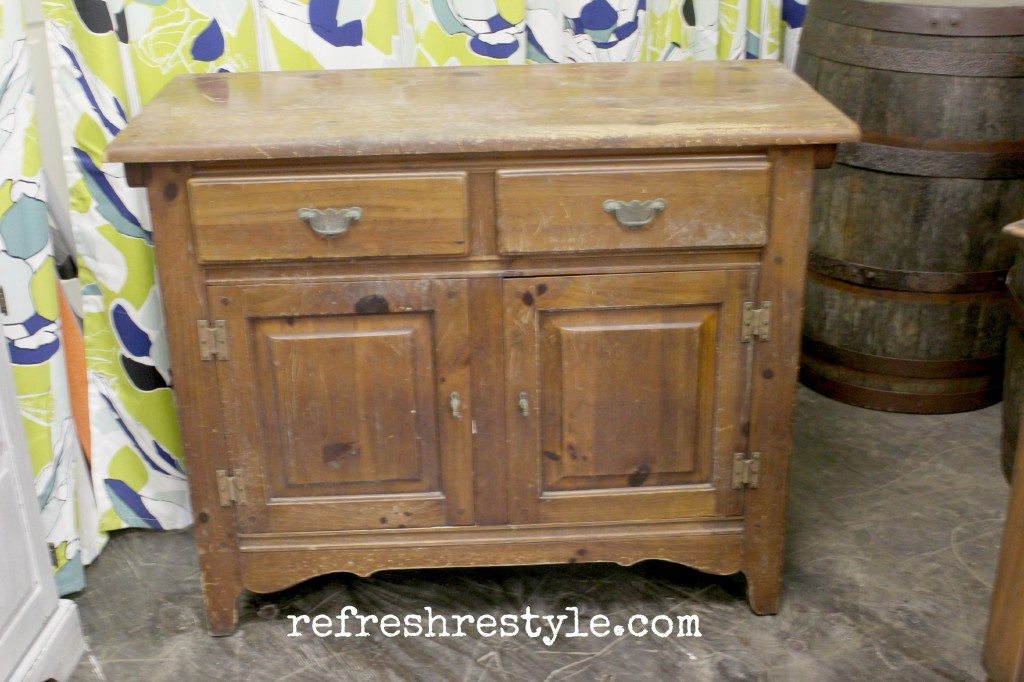 that it would be ok.  I wish you could see the top better (cell phone pic) it was scratched like nobody's business.
I sanded and sanded and sanded some more and then I scrubbed it clean.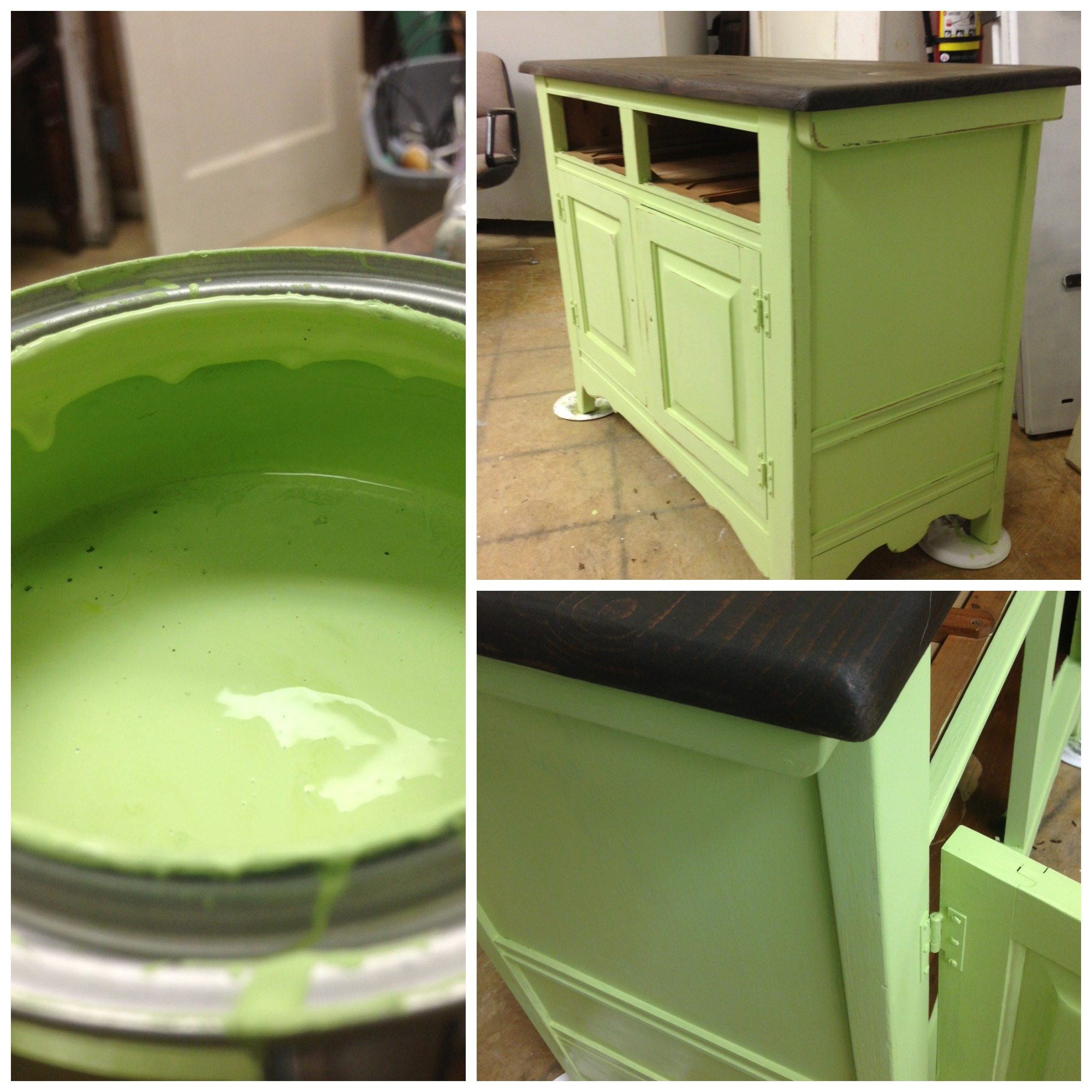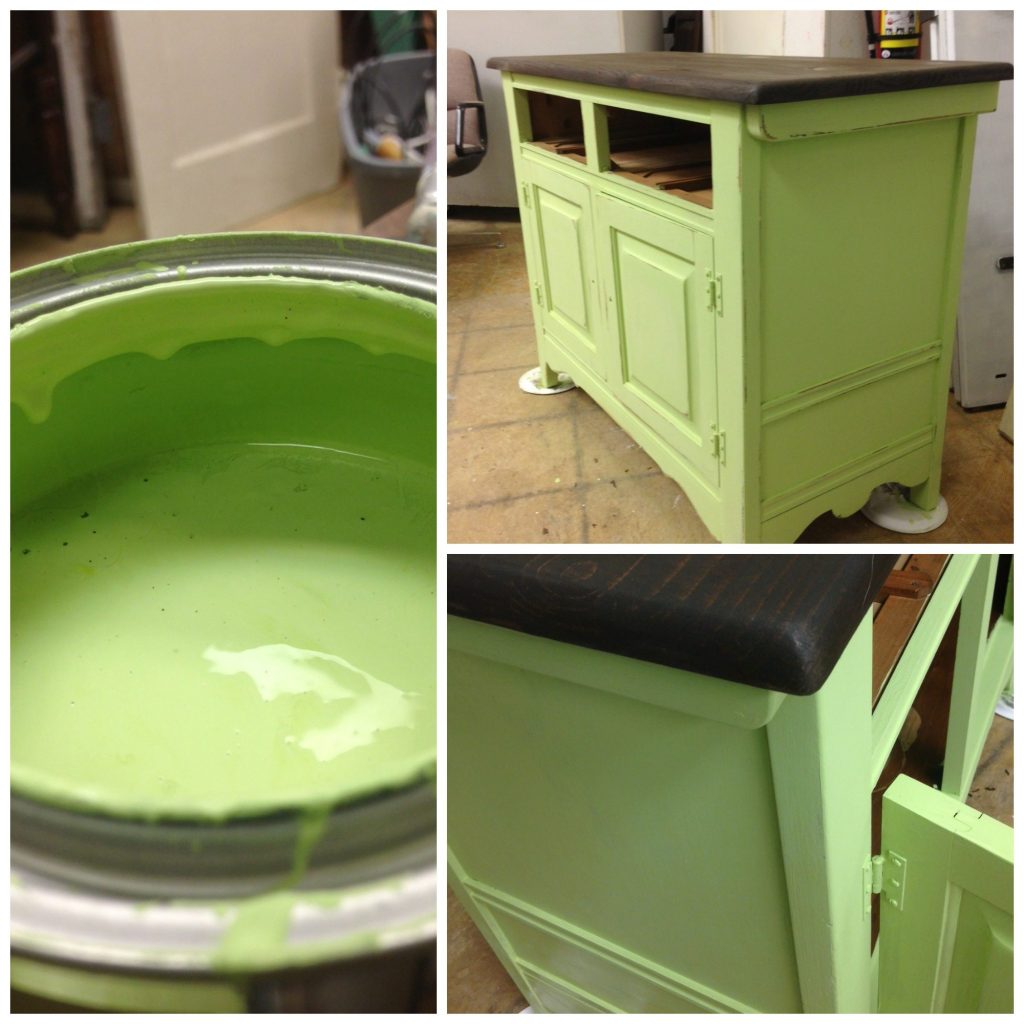 Next I stained the top with Kona stain.  And then I cracked open a can of Maison Blanche in Chloe and painted the base with 2 coats of paint.
I got excited about the way my little green friend was turning out.
With a top so rich, I knew her hardware had to oil rubbed bronze!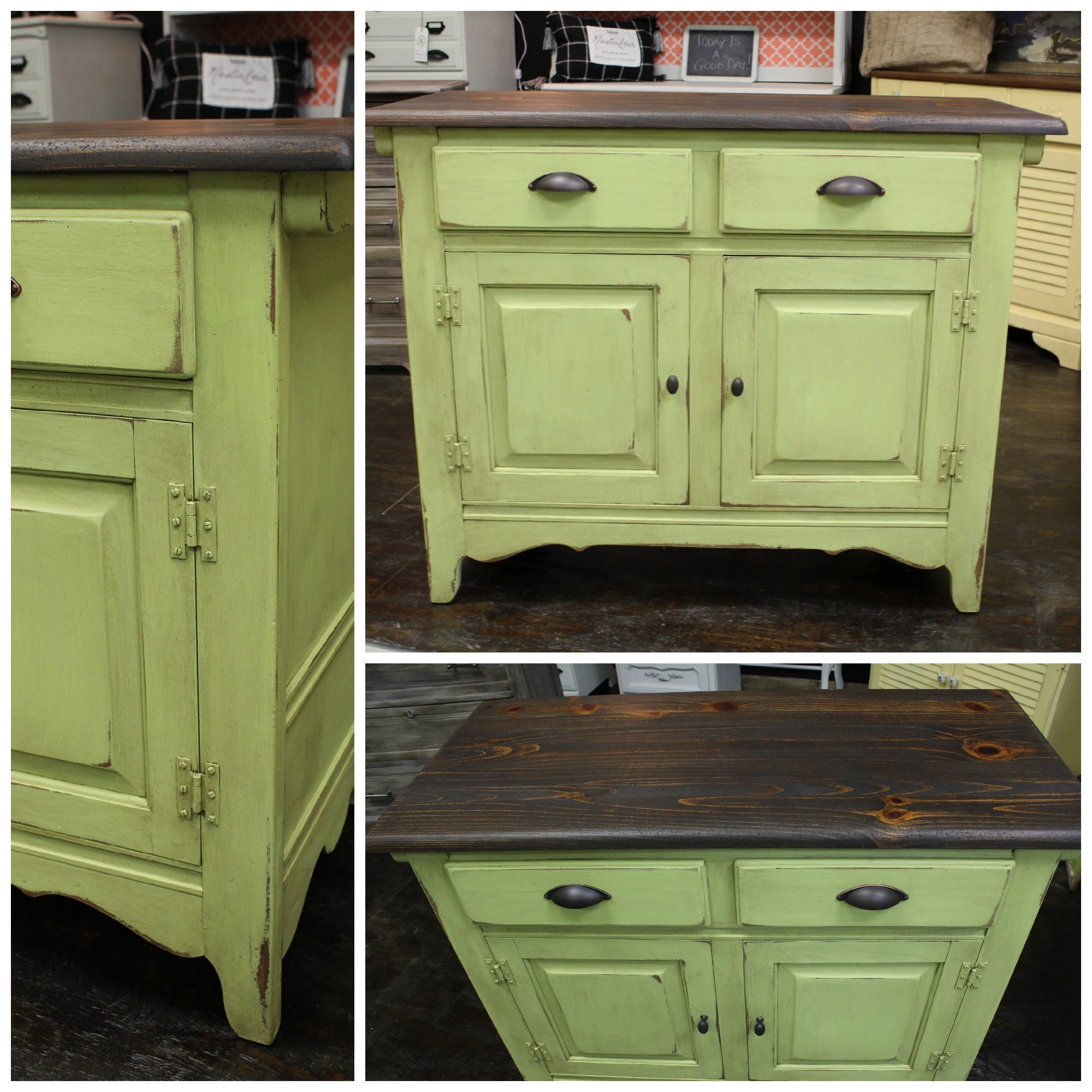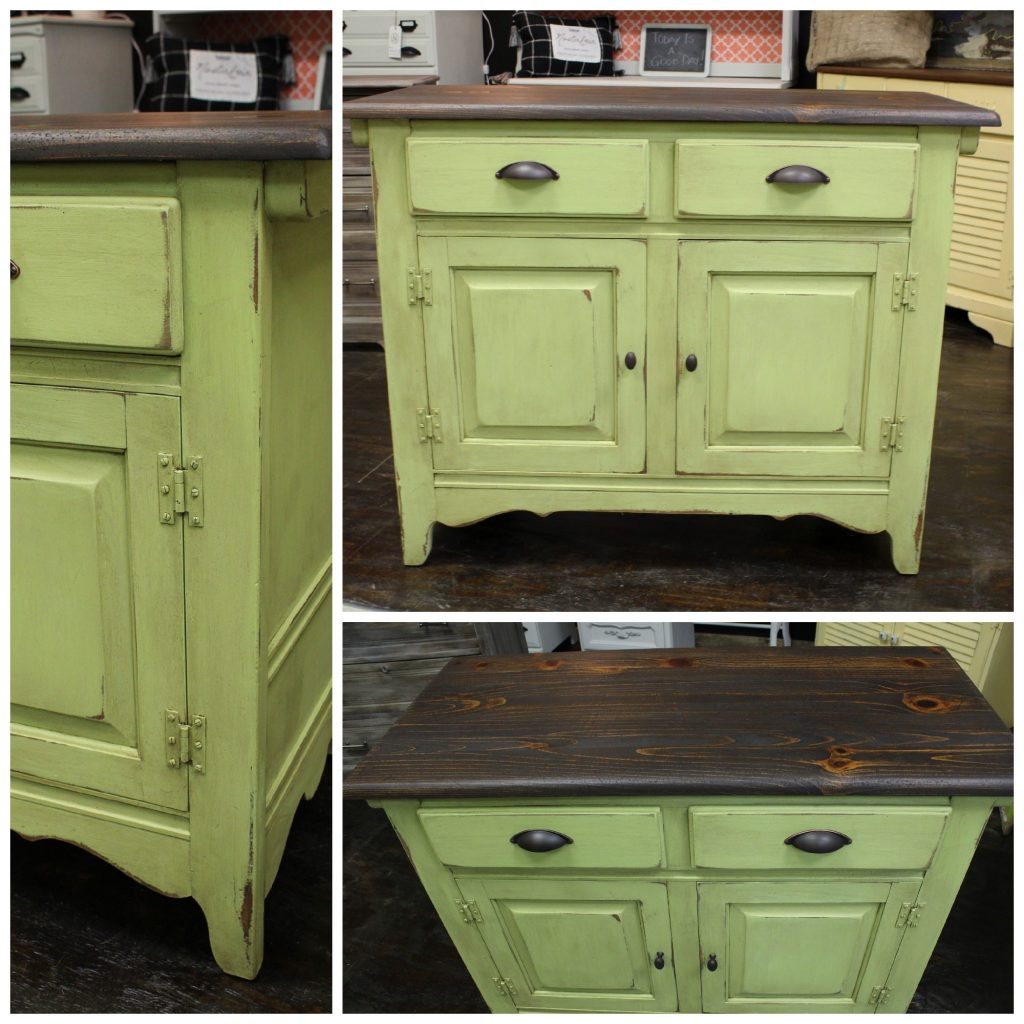 Distressed and waxed with dark wax she's ready for her debut.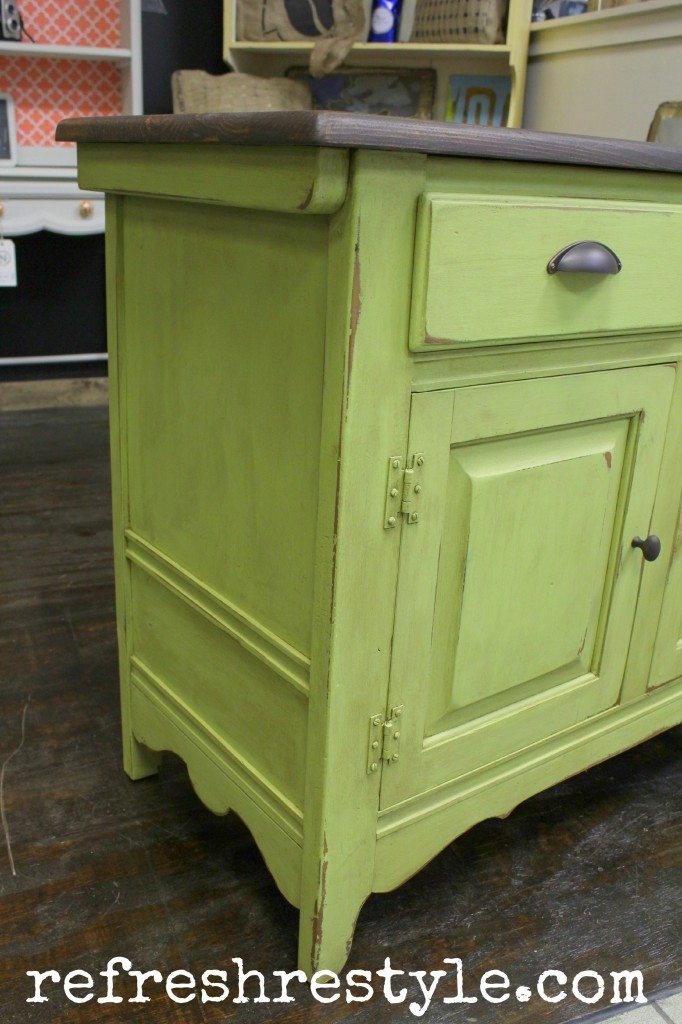 Meet Miss Chloe!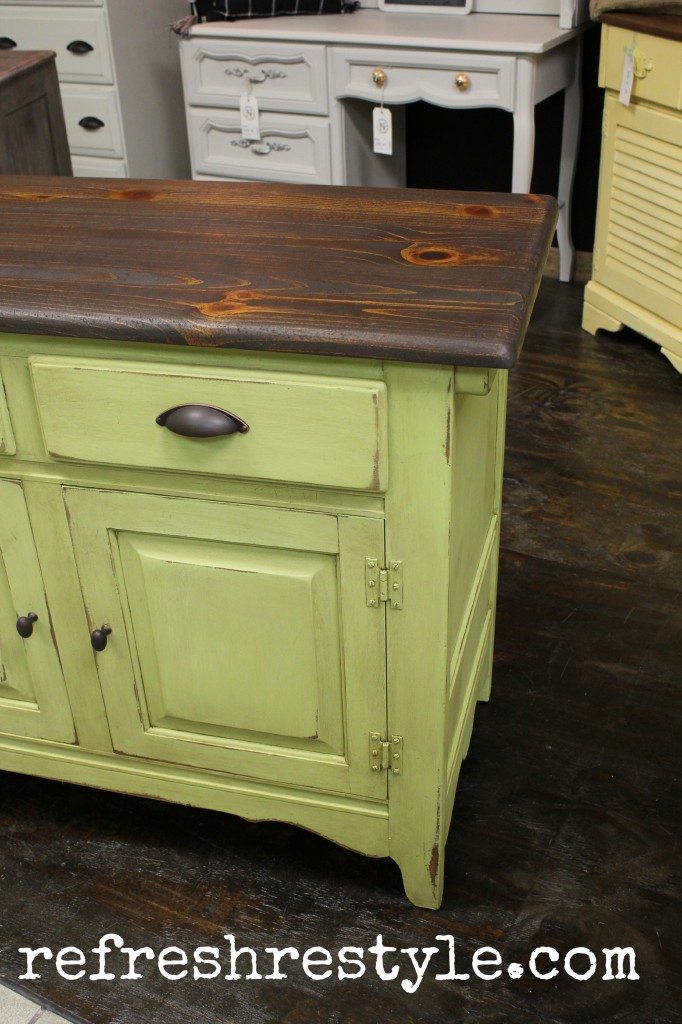 This is how to makeover a buffet with paint.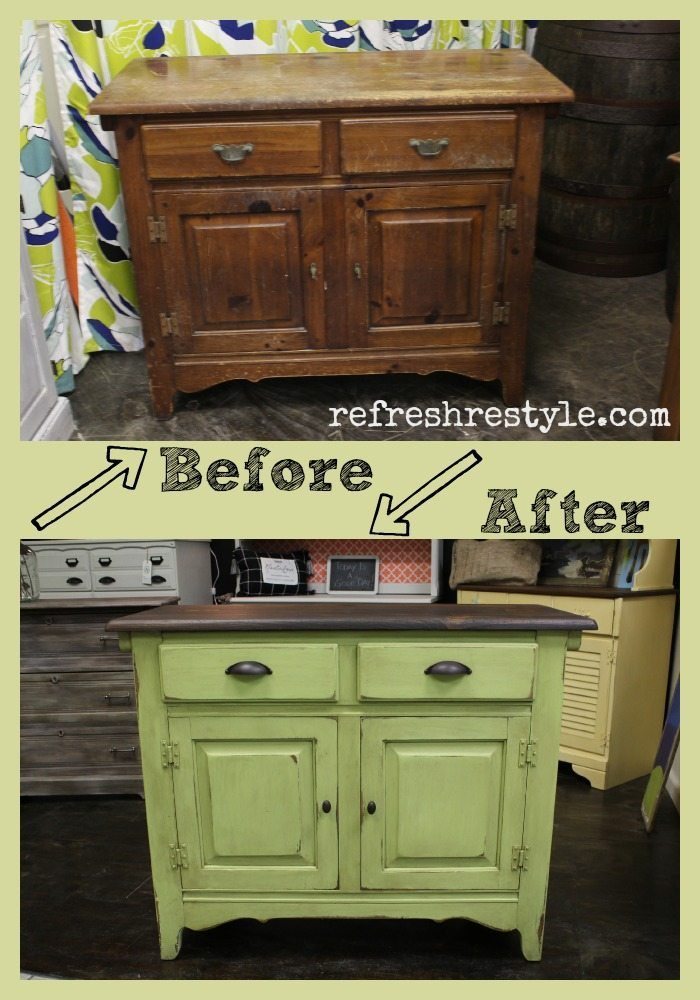 She feels so much better 😉
Sharing:  Thistle Wood