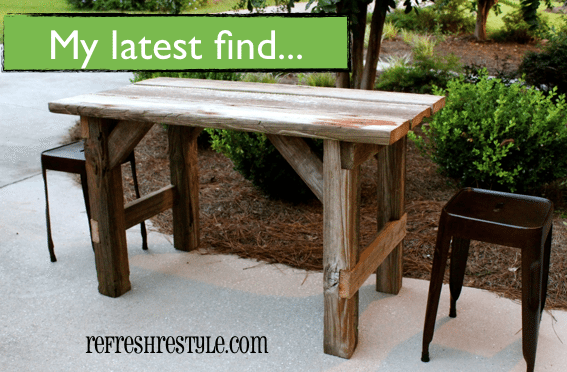 Blogging has been a wonderful experience for me.  
So many awesome things have happened to me since I started blogging.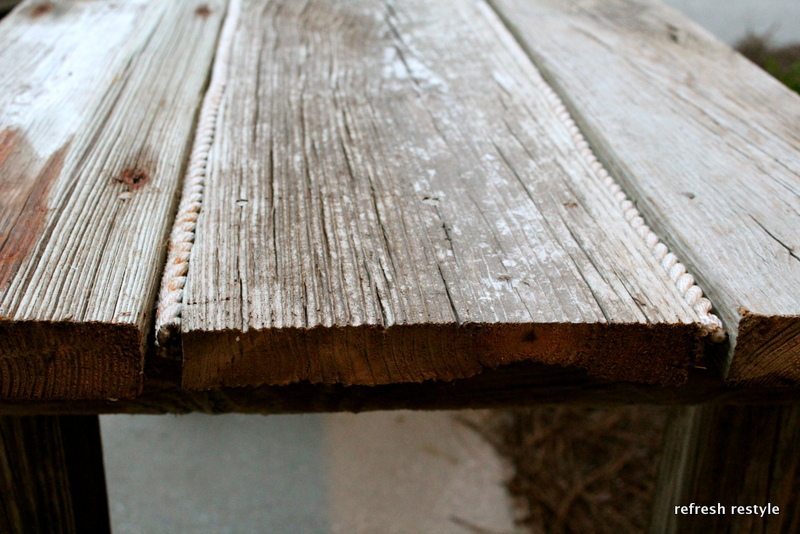 I've been to conferences, met some awesome bloggers and some very talented artist.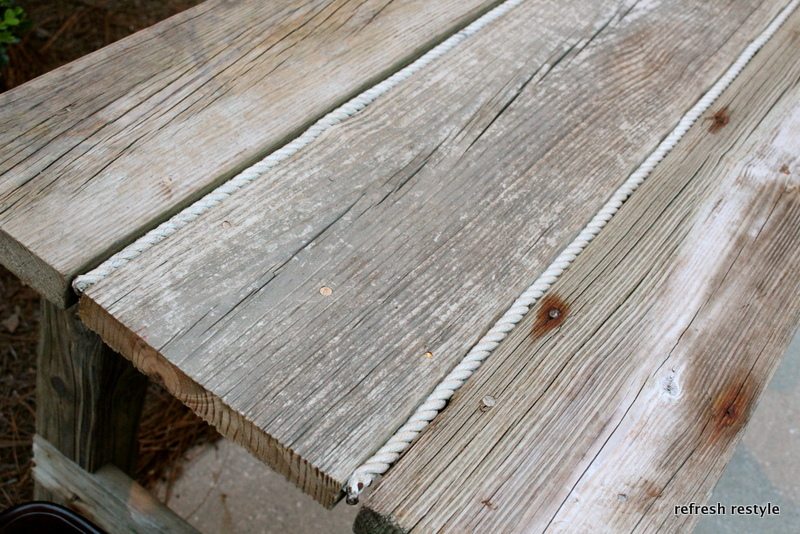 I sell my refreshed items at Two Women in a Warehouse in Pooler, GA and Savannah GA.
(this came about from meeting a blogger at a conference)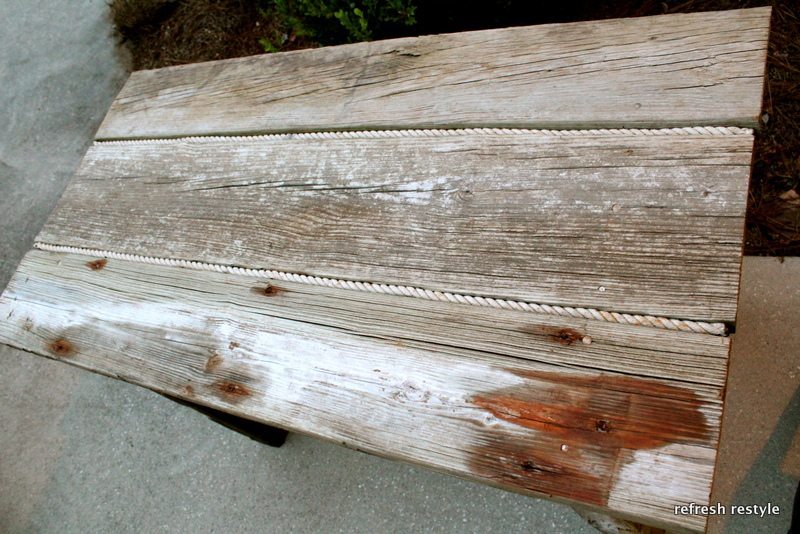 One day while I was adding furniture to my space I saw an amazing table.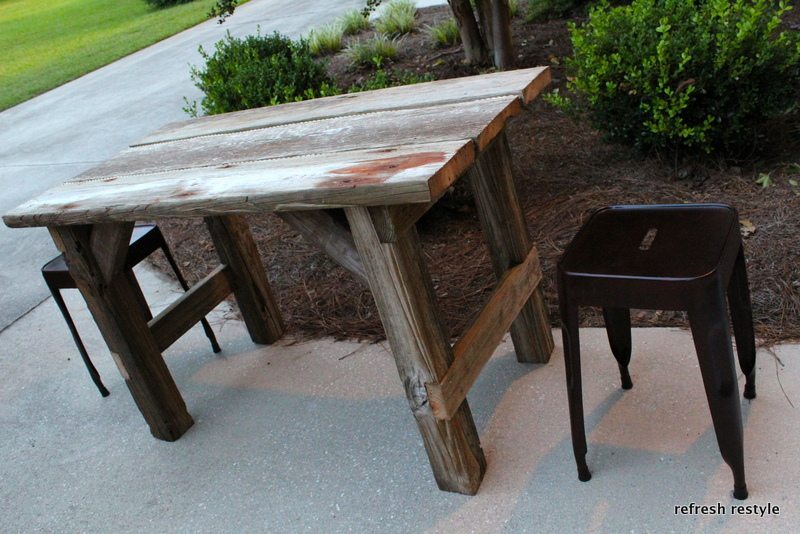 It was too large for my space.  
But why not call the artist and see if he could make a smaller one?
A simple phone call and a week later, I have a wonderful table for the lake.
Perfect size!  Refreshed from old lumber, love all the imperfections!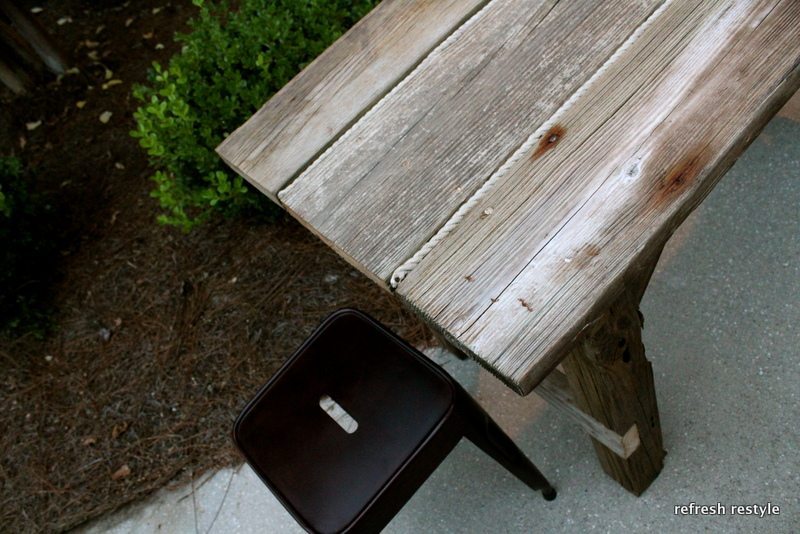 I could not be happier.
Blogging has so many benefits!
In fact right now, I'm on my way to the Southern Bloggers Conference!
I'll be sharing on twitter and instagram 🙂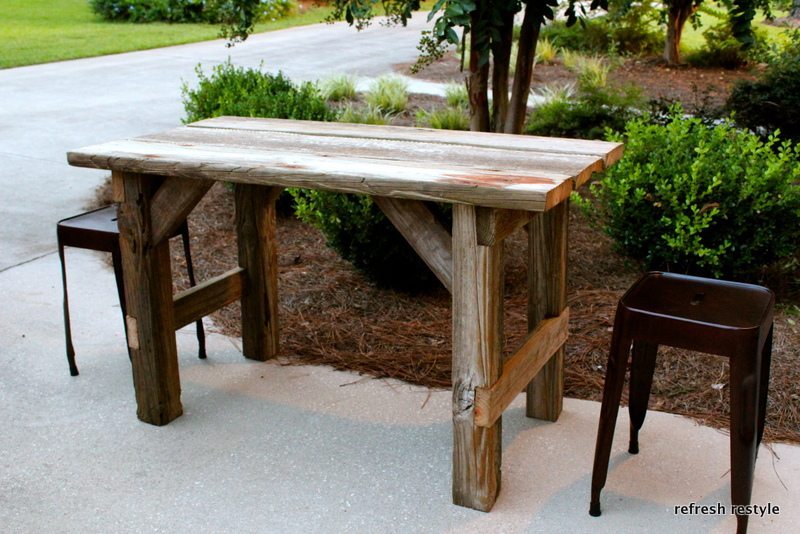 Thanks for letting me show off the table that Charlie built.
(Just in case you missed it, I shared this at The Two Seasons a couple weeks ago.)
be.refreshed.
Debbie
Sharing: