I didn't decorate that much for Christmas, so the mantel was easy to dismantle.
I had three things on my mind:   green, pom pom's and Valentine's day.


I wanted the theme to be green,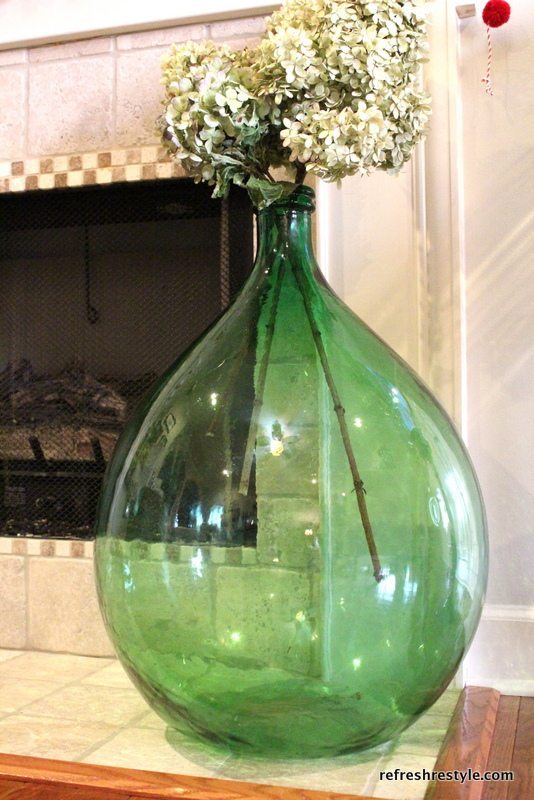 so I could  use this big lovely green lady.
On Instagram I kept seeing pom pom's.
I couldn't quit thinking about pom pom's, I've seen them everywhere like Jessica's and Cassie's .  In fact Cassie said 2013 is the year of the pom pom.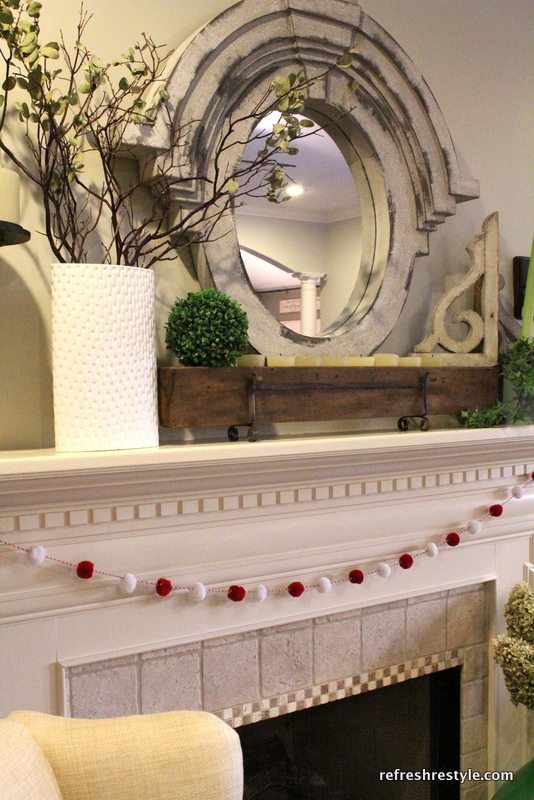 So here's my nod to the pom pom.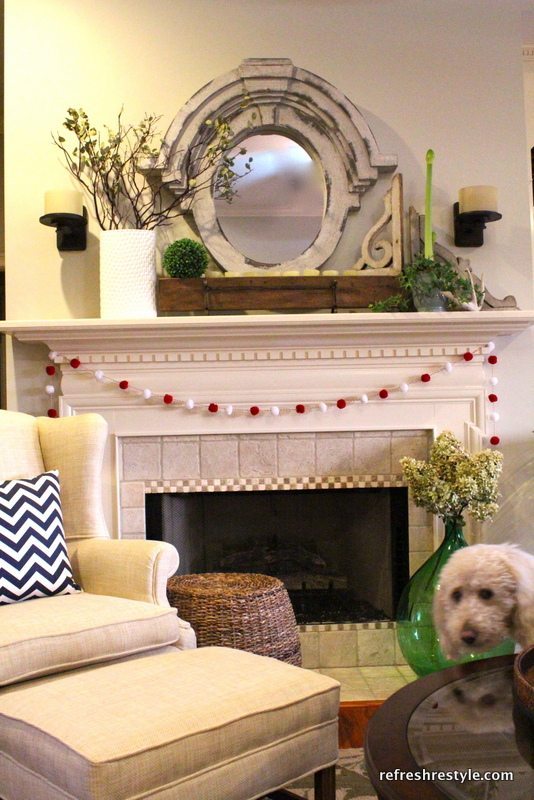 Murphy stepped in to remind me that they're also our nod to Valentine's day.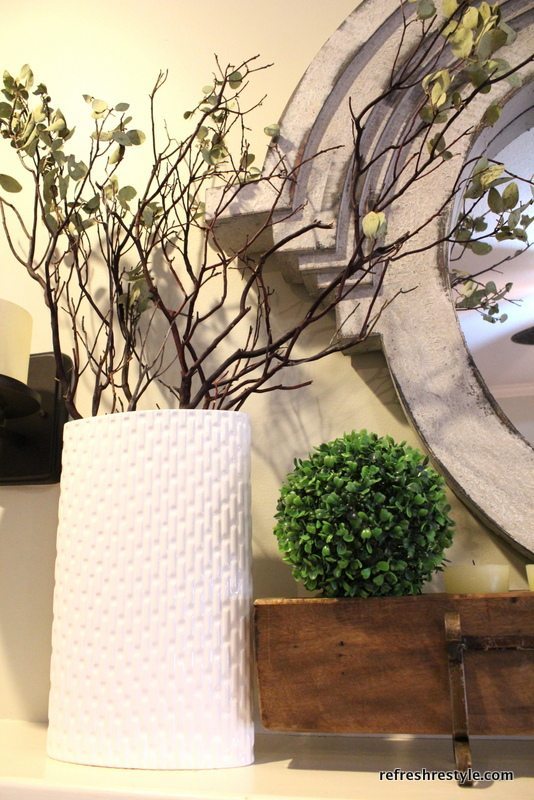 Nodding.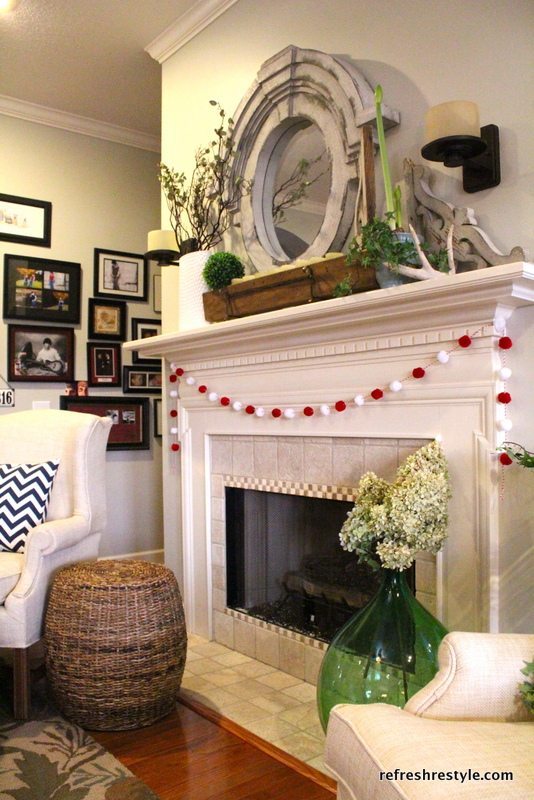 Do you decorate your mantel for every season?  Or just nod like I did 😉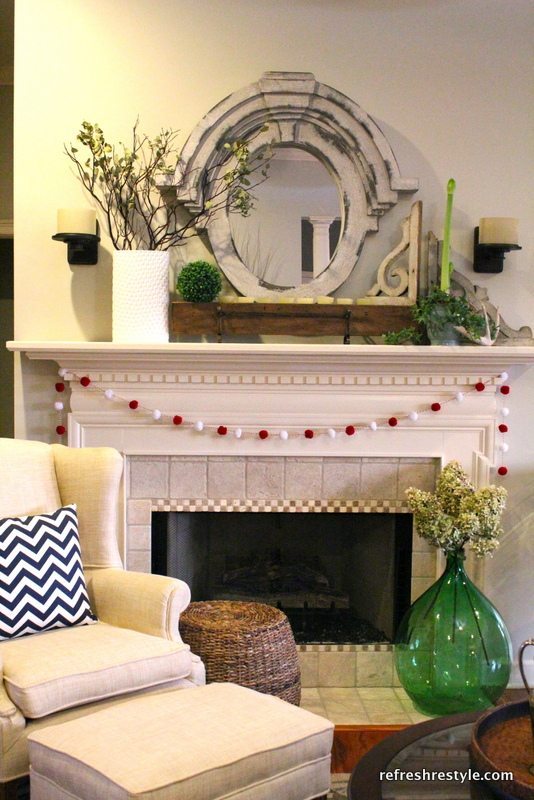 Sharing:  Between Naps on the Porch, Coastal Charm