Make Stackable Tea Light Holders from
recycled cans in 15 minutes or less.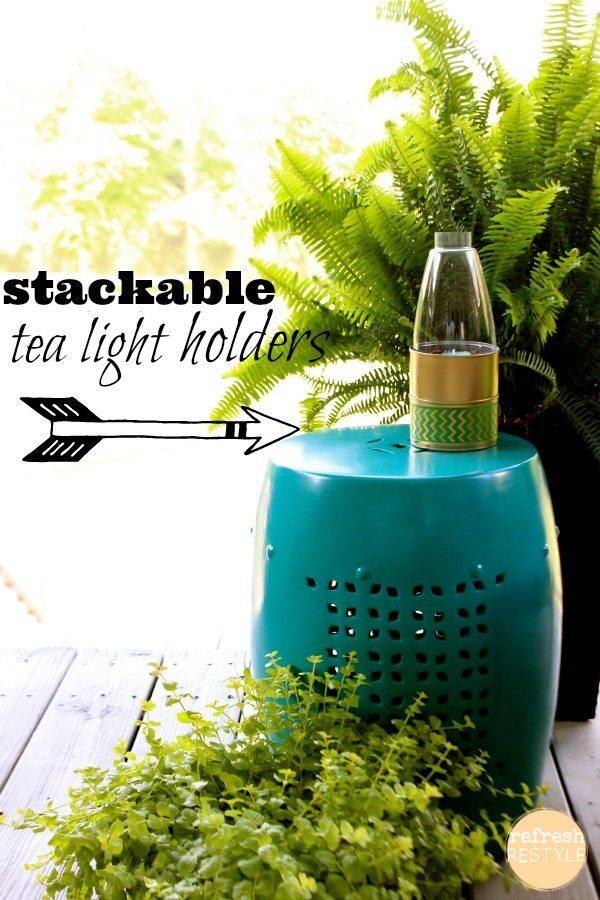 Supplies:
4 – clean 12.5 oz. Chunk Chicken cans
Paint of your choice.  I used gold spray paint and Maison Blanche chalk based paint in St. Anne with light brown wax
Tape
Stencil
Tea lights
Coffee beans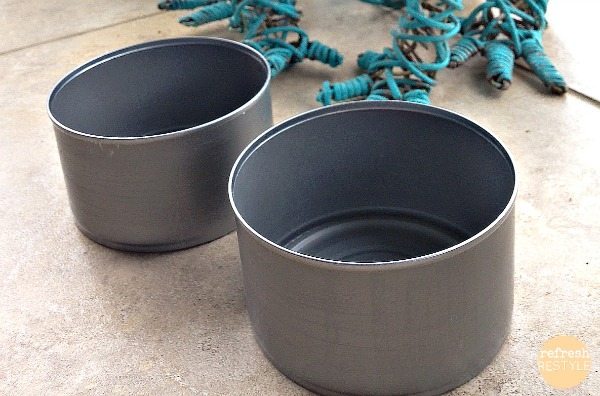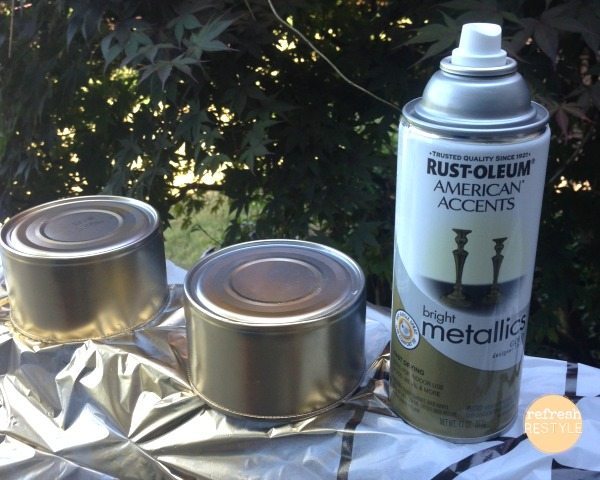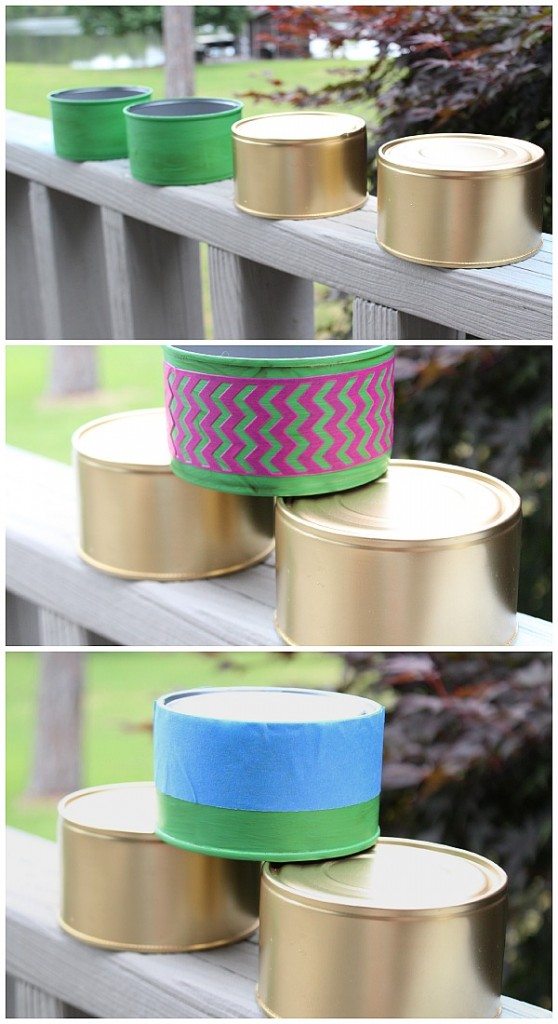 I spray painted 2 cans and used chalk based paint on the other two.  After I waxed the chalk based cans, I taped off one and used Mod Podge Rocks Peel & Stick Stencils on the other and then I spray painted them with the gold spray paint. (Thanks Amy, for the stencils!)
Then I filled each one with coffee beans and added turquoise blue tea lights.
Do you know how amazing coffee beans smell when being warmed by tea lights??  Pretty amazing!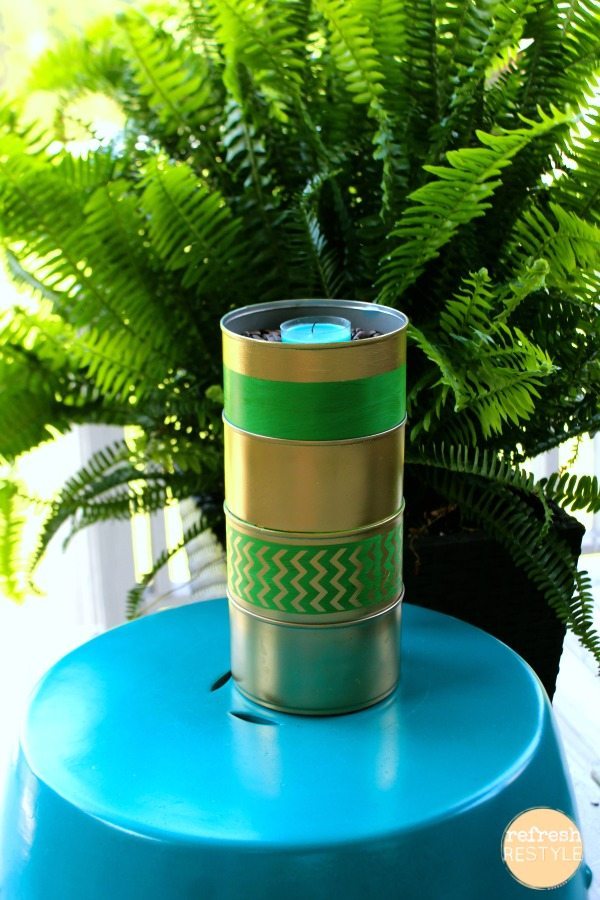 When in not in use, you can stack and store.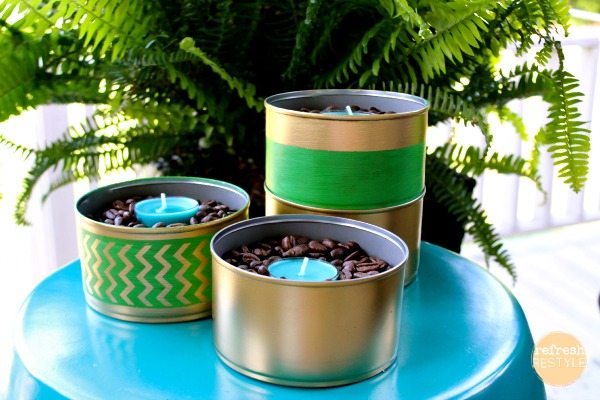 You can use them like this.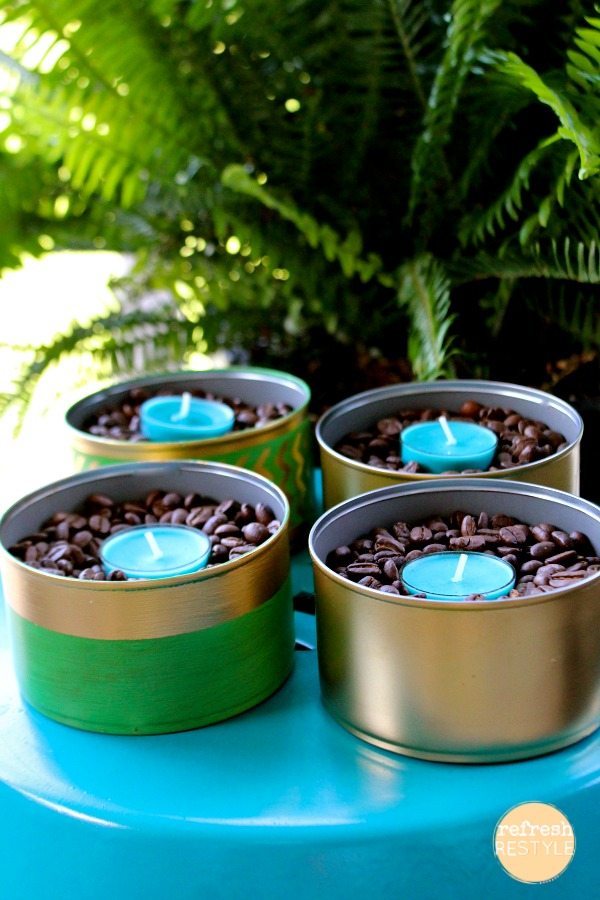 Or like this, if you need more.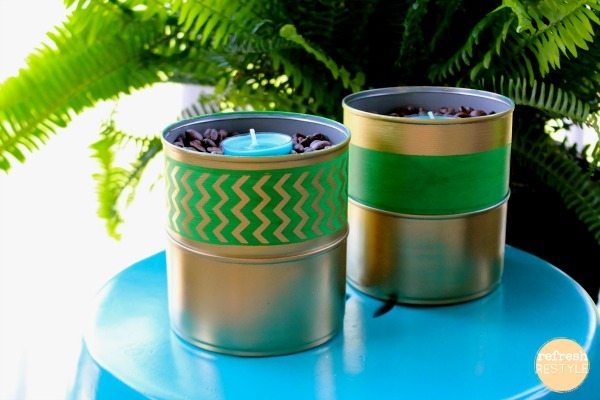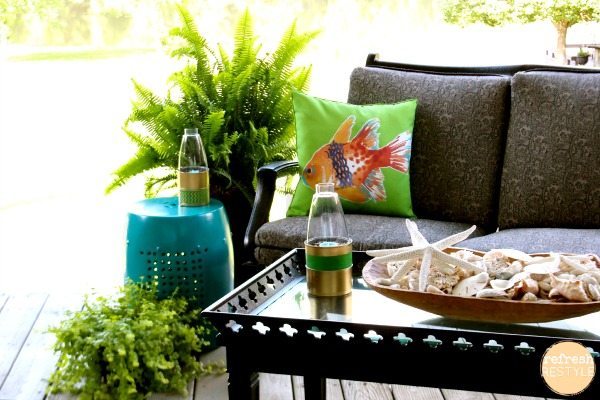 You can even add glass globes that you bought at a yard sale, if the wind is blowing


See all the fun and fast crafts right here: