"This shop is part of a social shopper marketing insight campaign with Pollinate Media Group® and Slimfast, but all my opinions are my own. #pmedia #14daystoslim  http://my-disclosur.es/OBsstV
You've probably heard, I shouted it out all over Facebook and Twitter, my son is getting married!  I know weddings are all about the bride, but this Mama of the groom wants to look good too!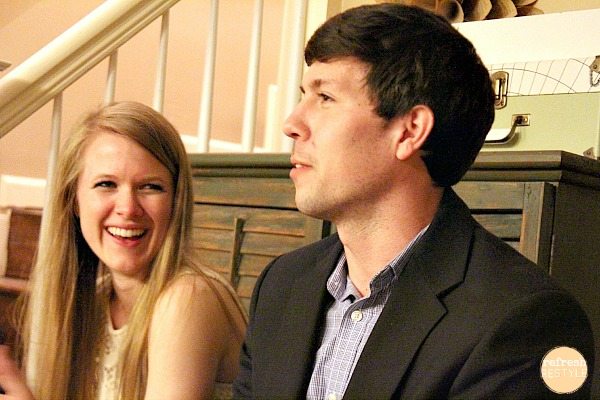 Here they are talking about Justin dropping the ring (while still in the box) and it rolled under the car and he was trying to be discreet about crawling under and scooping it up before she noticed, because at that time he had not popped the question. It was fun listening to all the details of how he asked her to marry him.
They have been very busy with all the details and while they're picking out colors, photographers, the dress and all that fun stuff. I'm gearing up for the wedding by trying to deflate the muffin top! I found a few dresses for inspiration and came up with my own plan!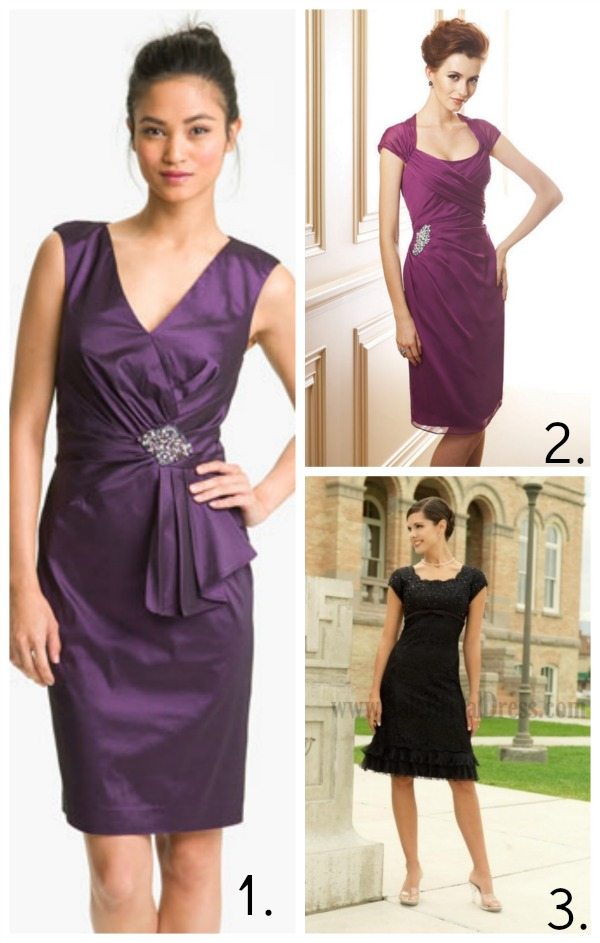 1. Nordstrom 2. Brides.com 3. Best Mother of the Groom Dresses
I really want to lose about 15 pounds, to reach my goal before the wedding, I started the Slimfast® 14 Days to Slim program on Sunday. It's an easy way to jump start my weight loss,  you can lose up to 6 pounds in the first 14 days. If you're like me, it's encouraging to see those first pounds drop! Meal planning and writing everything down helps me stay the course, I'm sharing a printable that I created and one of the recipes from the Slimfast website. It's very helpful to have ideas for the 500 calorie meals. You can also follow them on Pinterest and Facebook for more inspiration.
Goal set…drop 15 pounds.
Plan in place…replace 2 meals a day with Slimfast shakes or protein bars, 3- 1oo calorie snacks, 1- 500 calorie meal, 30 minutes of activity a day, drink plenty of water and no more than 1,200 calories a day.
I can do this!
Here's one of my favorite meals so far this week:
Pesto Chicken (recipe here), Brown Rice and Green Beans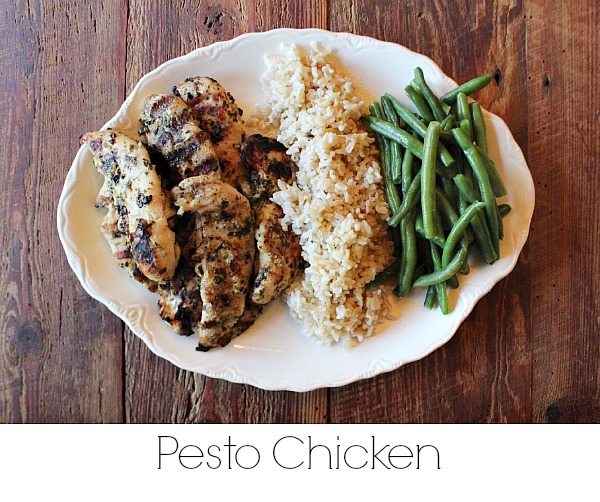 A couple of mornings this week, I sat down and planned out the meals on my printable.
I  can check off my 8 glasses of water, my snacks and my daily activity.  There's just a sense of accomplishment to see the days checked off.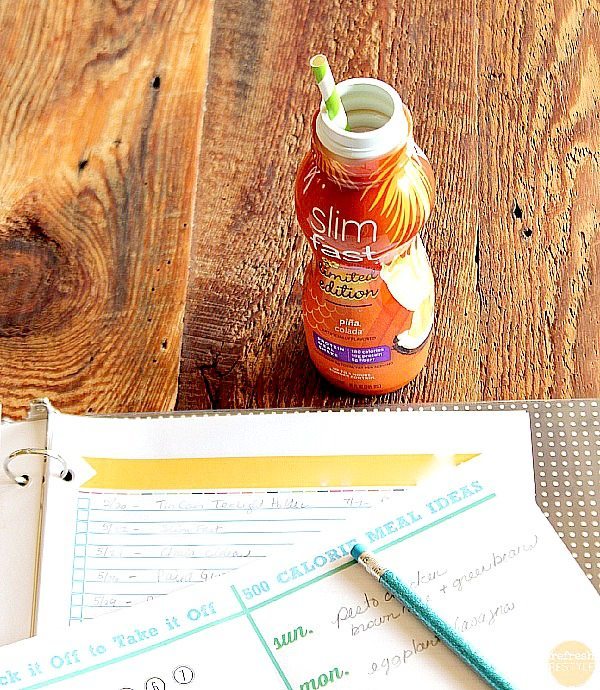 If you'd like a copy just click here to download:  Check it Off printable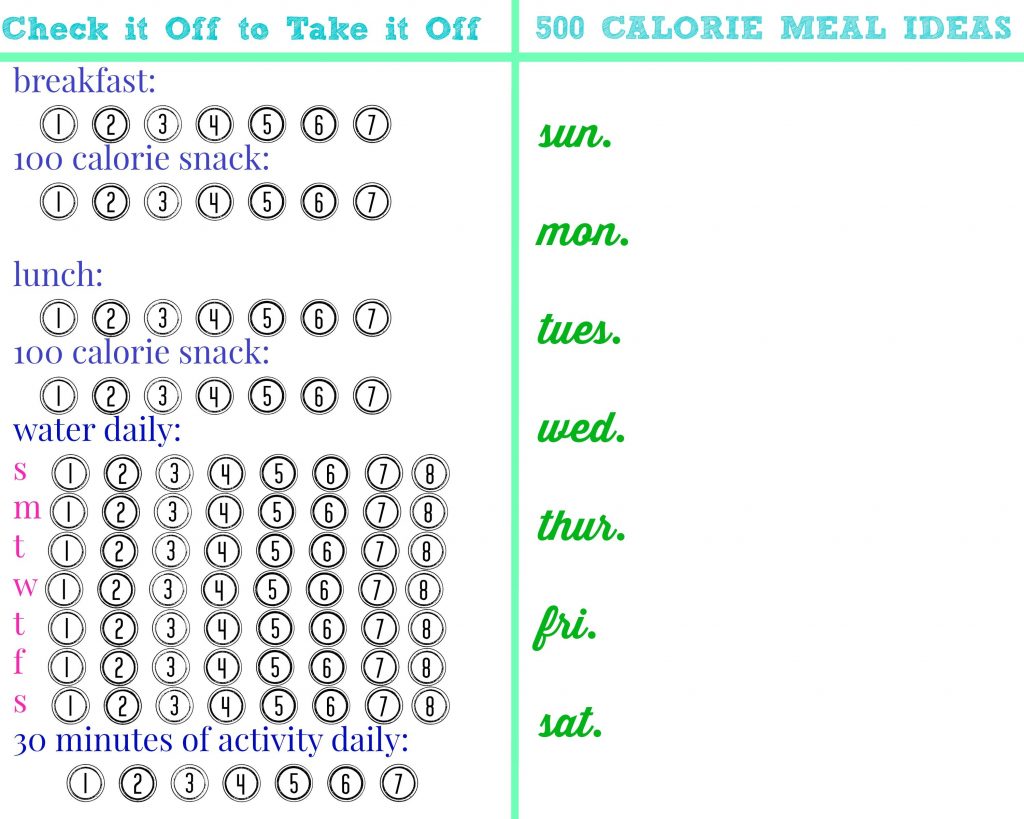 Activity, no problem, getting 30 minutes of walking makes Murphy a happy girl.  I grab a shake and head out the door.  I find it easier to get my walking done in the mornings, before I find reasons to make excuses of being too busy later in the day. When Murphy hears her leash rattle, she's ready to go. I'm channelling her enthusiasm. She's the perfect walking partner, never complains and is always eager to go for a walk!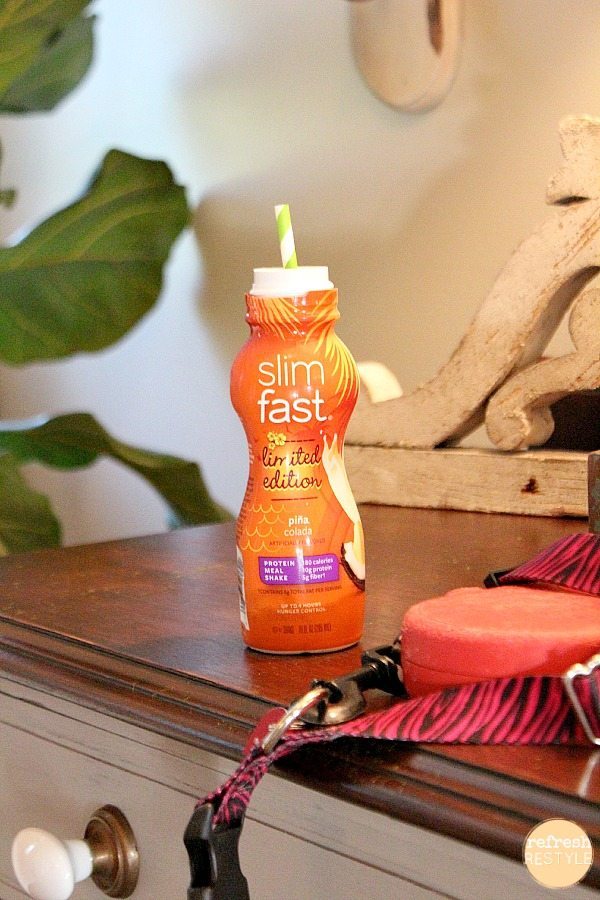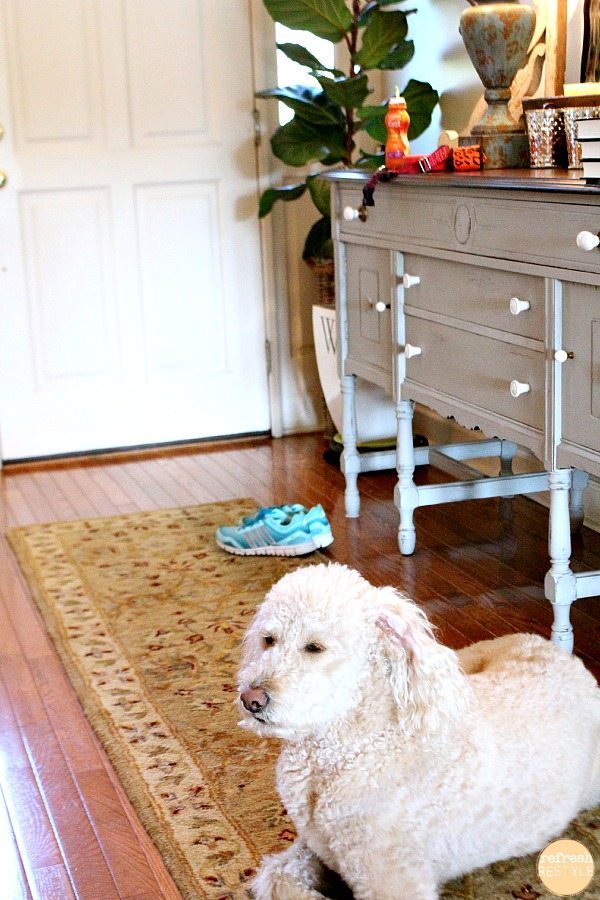 I'm planning on being ready for the wedding, I think I have it easier than they do 😉
Be sure to check out the 14 days to Slim Challenge Sweepstakes taking place on Slimfast's Facebook page May 12, 2014 till May 27, 2014. There will be TWO $5,000 grand prize winners, given a gift card to a specific retailer or a Visa/Amex gift card. Here's the link to sweetpstakes: http://goo.gl/pbttUi.