Steel Wool Stain Effect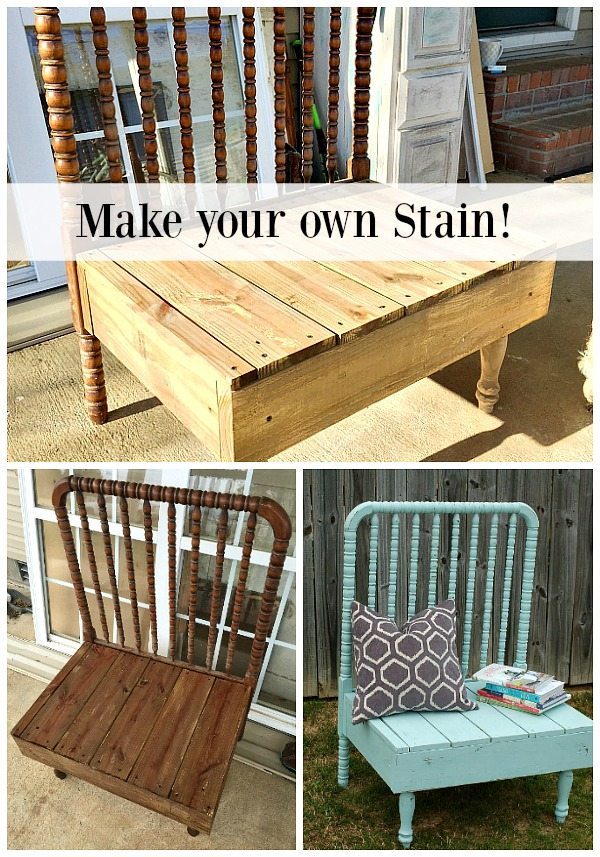 My daughter Jenni is a furniture refresher, just like her Mama 😉
I wanted to share her latest project. This idea has been around for a while, we didn't invent it, I just want to show you how she used it.
The mix of a stained baby bed and new wood on the seat called for a solution, a steel wool stain effect…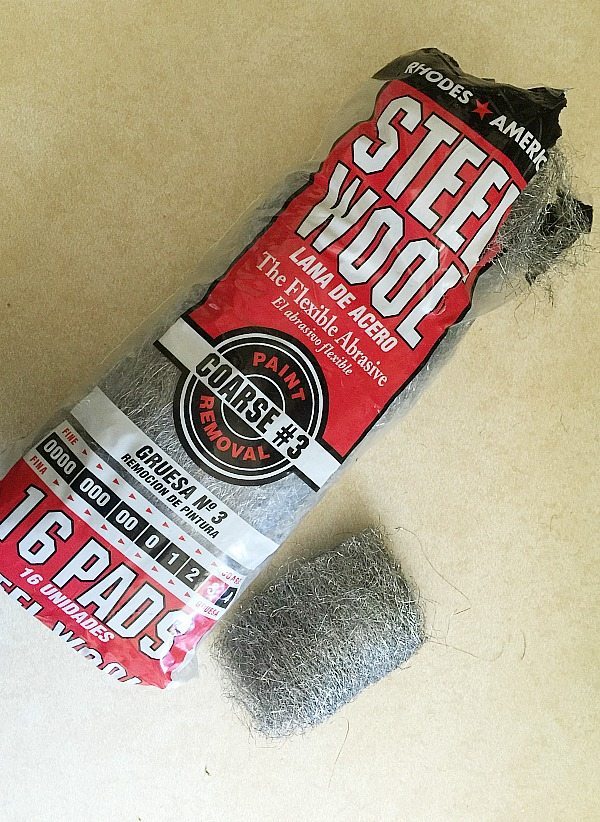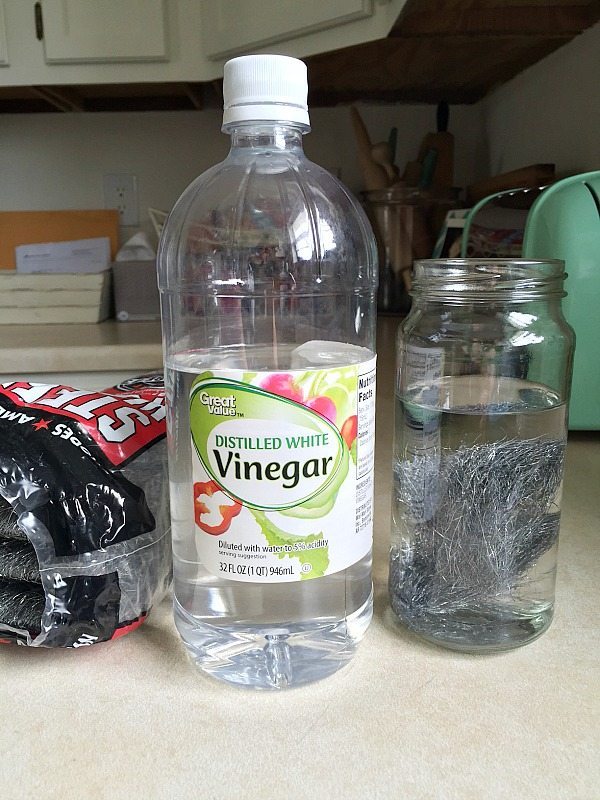 empty jar (old pickle jar works great)
paint brush (old brush or cheap chip brush)
Fill your jar with vinegar and cut up the steel wool, add to vinegar. Put a lid on it. Soak from 15 minutes to days or months, it's up to you! For this project application, the steel wool and vinegar soaked for 24 hours.
Wait, the longer you wait the darker the stain will be. Soft woods, like the pine in this piece really soak up the stain. Always do a spot test to make sure you like the color or live dangerously and just brush it on and see what you get!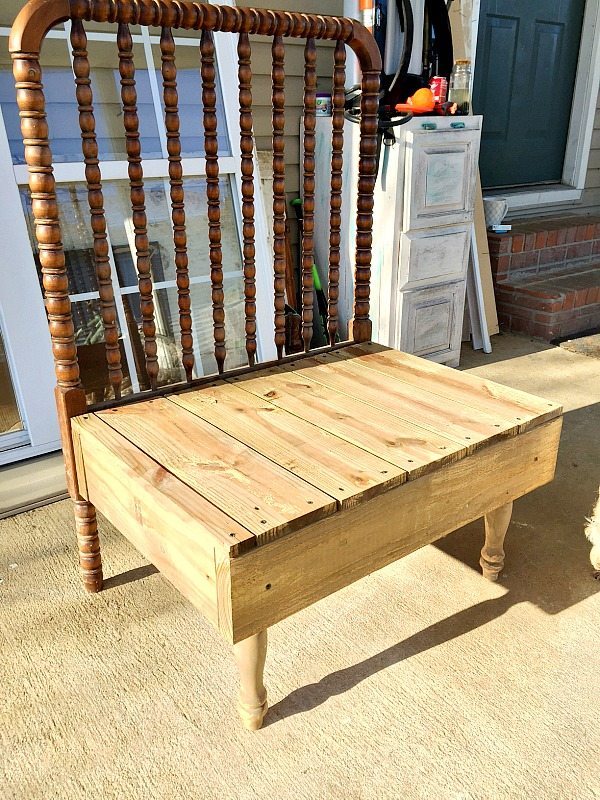 Does this make you want to grab a baby bed the next time you're out thrifting?? It does me.
Jenni's client is putting this on the front porch, it would look great anywhere.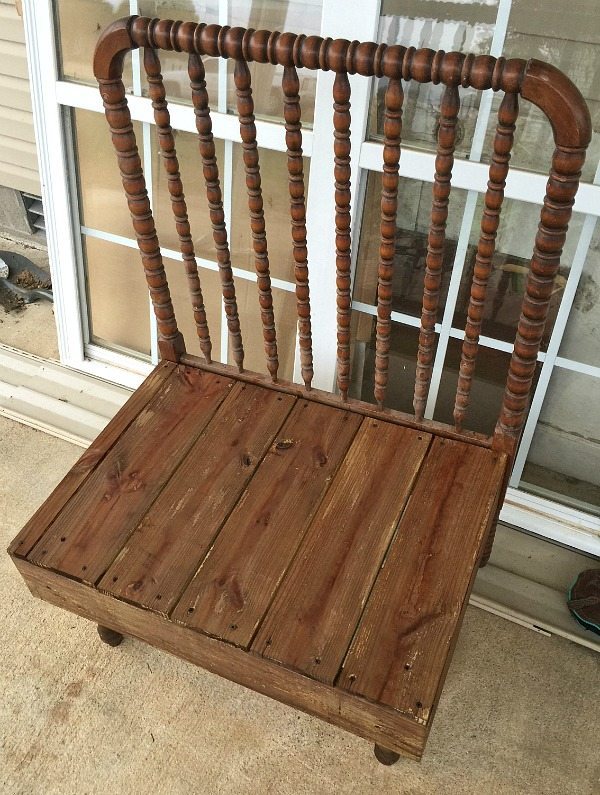 This is after 2 applications of the vinegar steel wool solution. As you can see it matches the stain of the baby bed really well.
After the stain has dried, paint your piece or leave natural. Always apply a top coat to preserve the beauty of the stain.
When she distressed the piece, the stain showing from the baby bed matched the new wood of the seat. Perfect solution!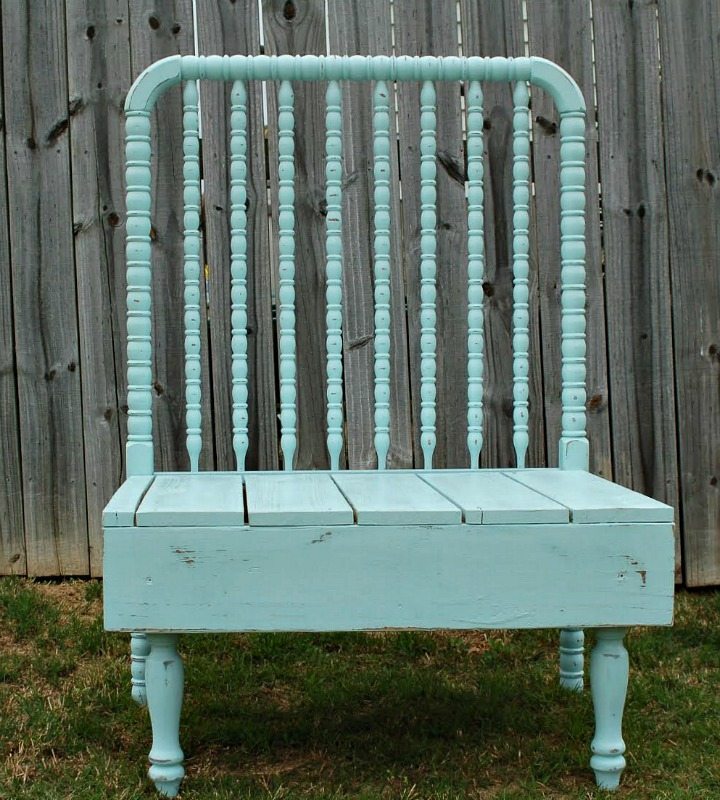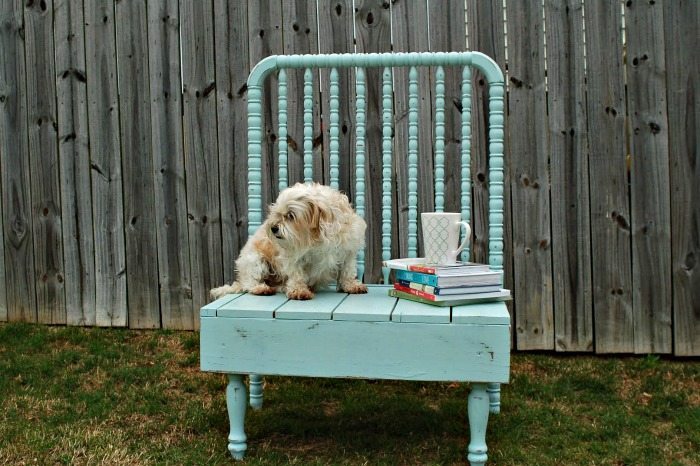 Here's Eddie – not the model type but perfectly happy to get all the attention! We're not sure what breed he is but he's been the perfect addition to the family! He's been living the good life for 12 years, he's 14 years old now, he was so happy to leave the pound way back then!
ps. Eddie wanted y'all to know that he's the best dog in the world 😉