A group of my friends got together and we're taking you on a Southern Road Trip. Each of us are sharing something from our southern town. If you're stopping by from Simply Stylings, welcome! Be sure to visit all 20 stops on the road trip!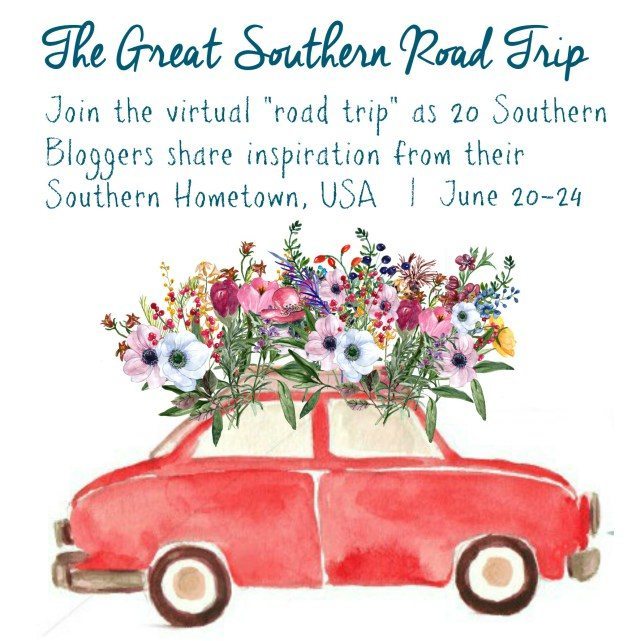 Next stop, Washington Farms, near me! Y'all I cannot believe how lucky we are to live so close to such wonderful place to pick your own produce and more! I'm sharing a refreshing recipe inspired by all the beautiful fresh local fruits, a strawberry blueberry salsa!
Washington Farms is an experience. In the spring it's strawberry picking, in early summer it's blueberries and blackberries and at the Watkinsville location they also have pumpkins. You can have your birthday party here, field trips and reserve a private campfire. In the fall you can visit the corn maze, pick out a pumpkin and watch the pigs race.
Be sure to check their schedule online. They keep it updated and let you know when the picking is at it's best or if everything has been picked for the day.
It's truly a spot to mark on your map!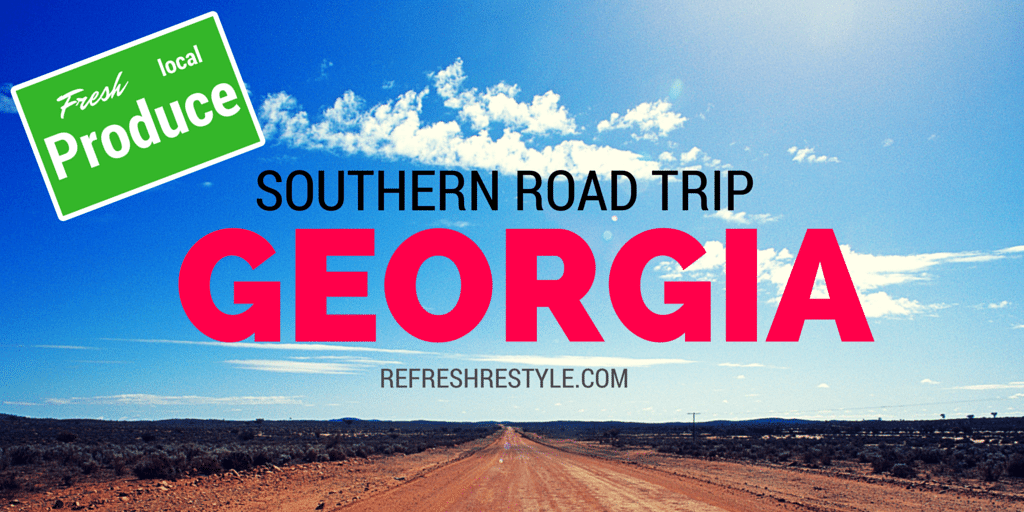 Now let me share a recipe inspired by our neck of the woods.
It's filled with fresh summer flavor.
I hope you try it!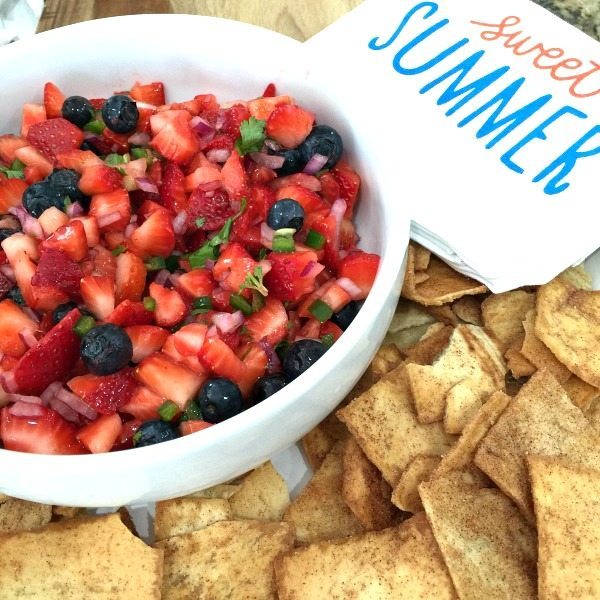 Strawberry Blueberry Salsa
16 oz. Strawberries
1/3 cup Blueberries
1/3 cup chopped onions
1 jalapeno pepper
2 – 3 T chopped cilantro
juice from 1 lime
Chop the strawberries, onions, and jalapeno peppers. Mix together. Add cilantro and juice from the lemon.
I love to serve it with cinnamon pita chips. It's great as a summer side dish too!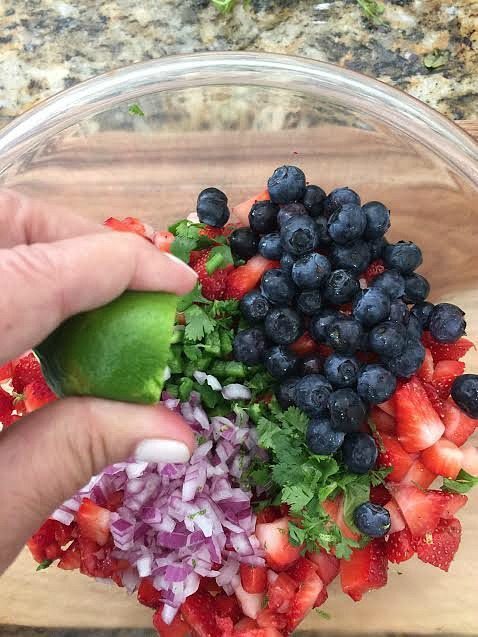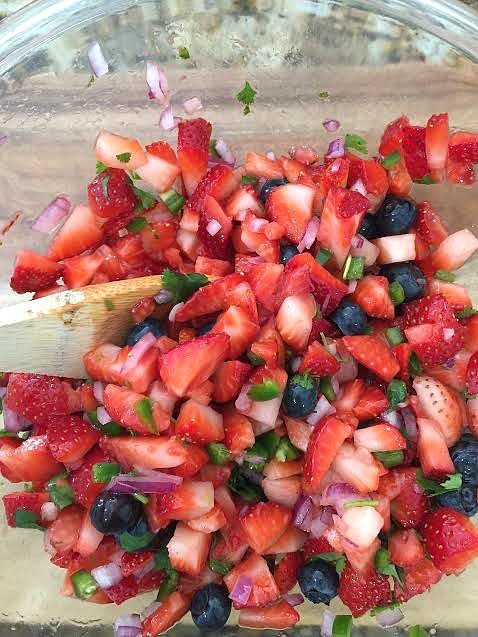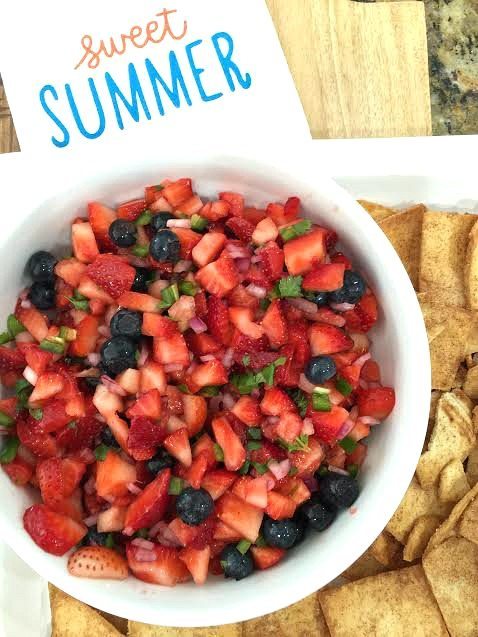 If they'd been ready, I think I would add a half cup of blackberries!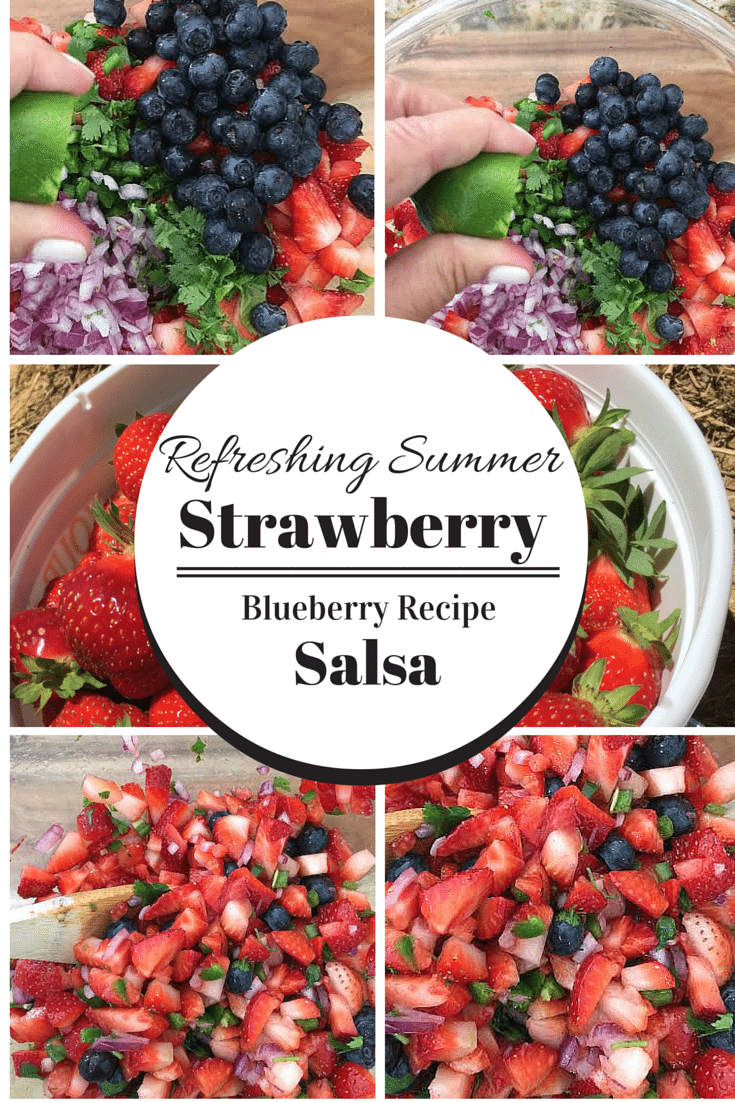 Thanks so much Heather from Southern State of Mind for inviting me along on this road trip!
Be sure to visit all 20 destinations!
THE GREAT SOUTHERN ROAD TRIP ITINERARY
Southern State of Mind {Atlanta, GA} | Restless Arrow {Belton, SC}
Southern Hospitality {Marietta, GA} | Our Southern Home {Caswell Beach, NC}
TUESDAY ROUTE: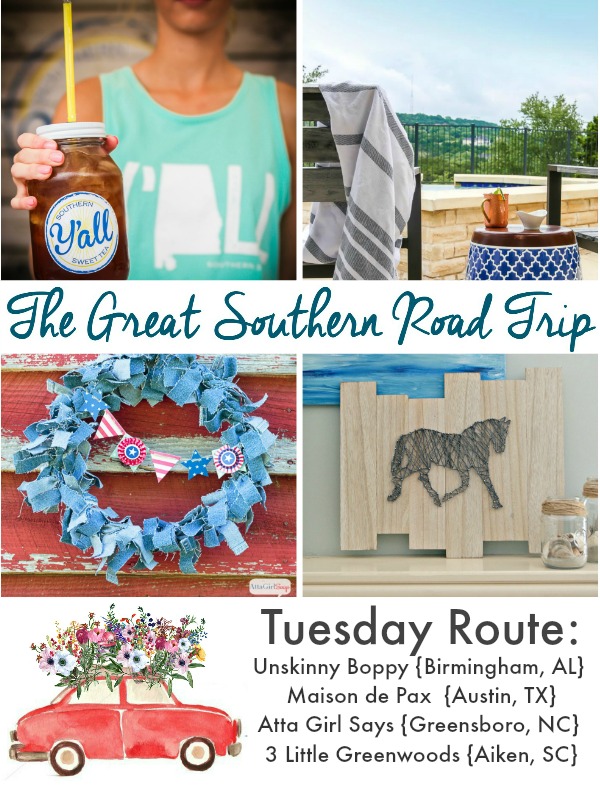 Unskinny Boppy {Birmingham, AL} | Maison de Pax {Austin, TX}
Atta Girl Says {Greensboro, NC} | 3 Little Greenwoods {Aiken, SC}
WEDNESDAY ROUTE:
Dixie Delights {Savannah, GA} | Slightly Coastal {Fernandina Beach, FL}
Uptown Acorn {Grand Isle, LA} | The House of Wood {Nashville, TN}
THURSDAY ROUTE:
11 Magnolia Lane {Southern Pines/Pinehurst, NC} | The Turquoise Home {Franklin, TN}
Duke Manor Farm {Pendergrass, GA} | Domestic Charm {Charlotte, NC}
FRIDAY ROUTE:
Our Fifth House {Charleston, SC} | At Home with the Barkers {Greenville, SC}
Simple Stylings {Mount Pleasant, SC} | Refresh Restyle {Bishop, GA}