Life is too short to live with a boring coffee table! I have several ideas, let's start with the colorful coffee table DIY, plus more ideas.
After all, if you don't like it, you can paint it again!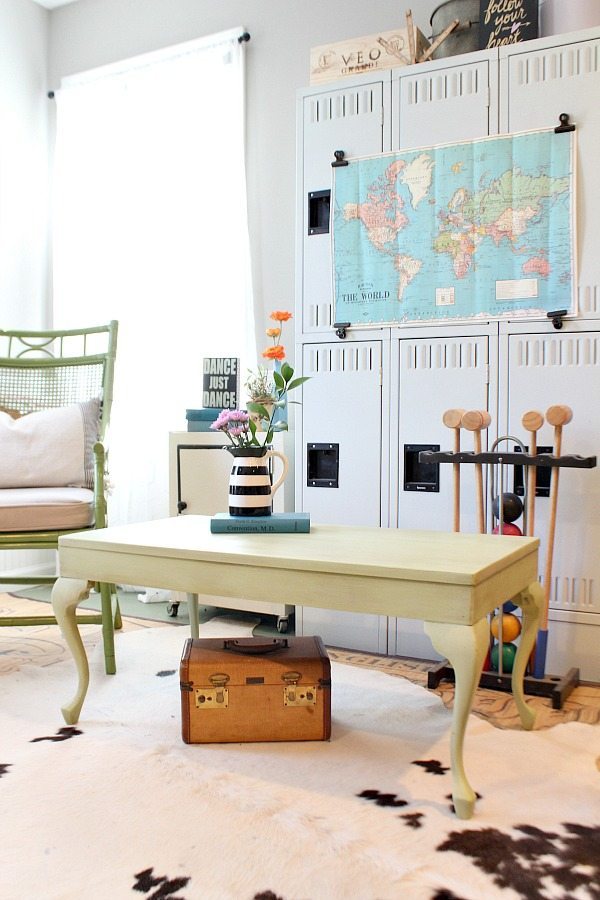 This lovely coffee table was rescued from an office makeover.
Strong and sturdy with plenty of coffee table possibilities.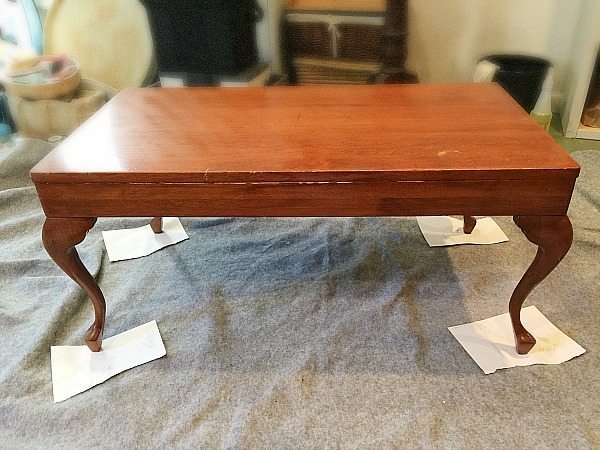 This thrifty makeover was a collaboration between Jessica and I. She started it and I finished it.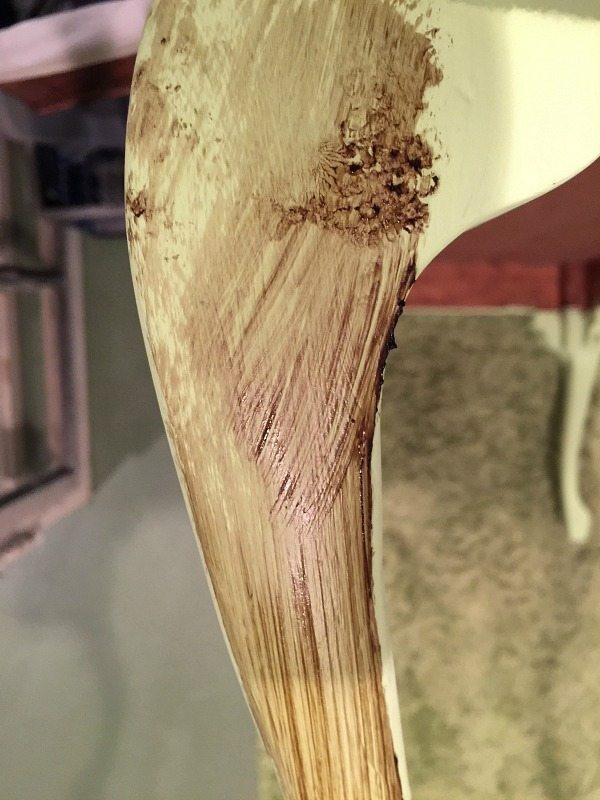 Clean your piece of furniture with warm water and vinegar
Paint 1 to 2 coats with chalk based paint (we used Maison Blanche Chloe)
Sand lightly to distress (optional)
Finish with dark wax or clear coat of your choice
We used the dark antique wax made by Maison Blanche, as you can see, it looks very dark going on. Once dry and buffed it created the perfect antique tone that we were going for.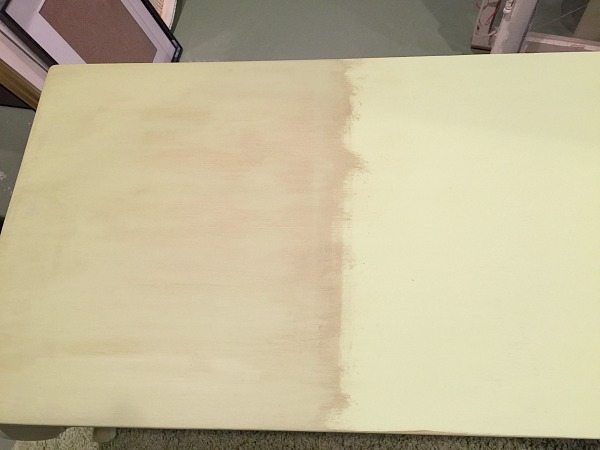 I waxed half to show you the difference. After it dries completely, it's a lot more subtle and gets nicely into the groves for an aged look while protecting the paint.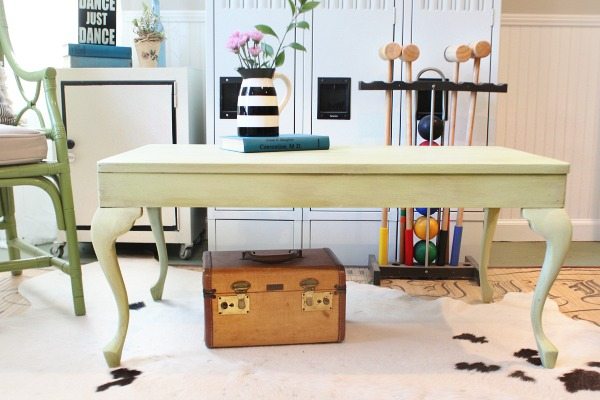 The colorful coffee table fits nicely in a young couples home ( Justin and Jessica ).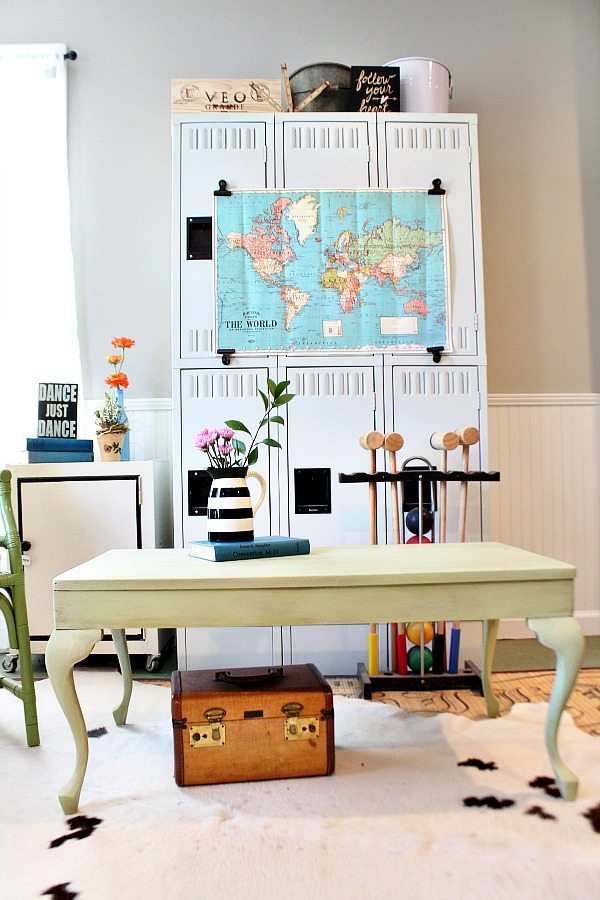 Want to see more fun coffee table makeovers:
Click–>> Chicken Coop Coffee Table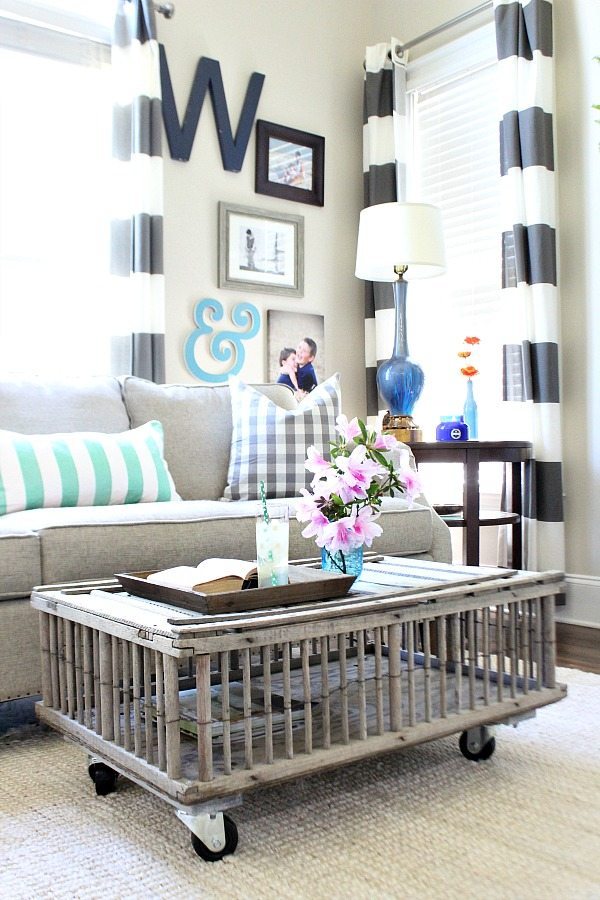 Click–> Cottage Coffee Table Makeover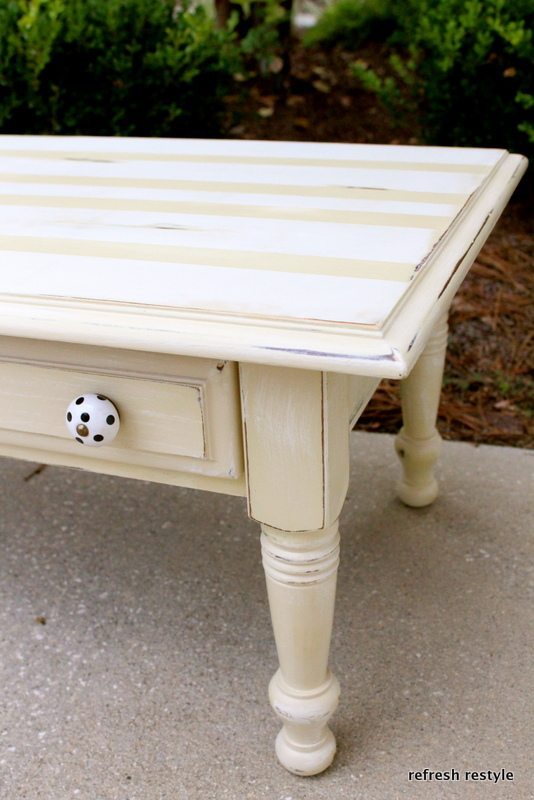 Click–> Industrial Coffee Table Makeover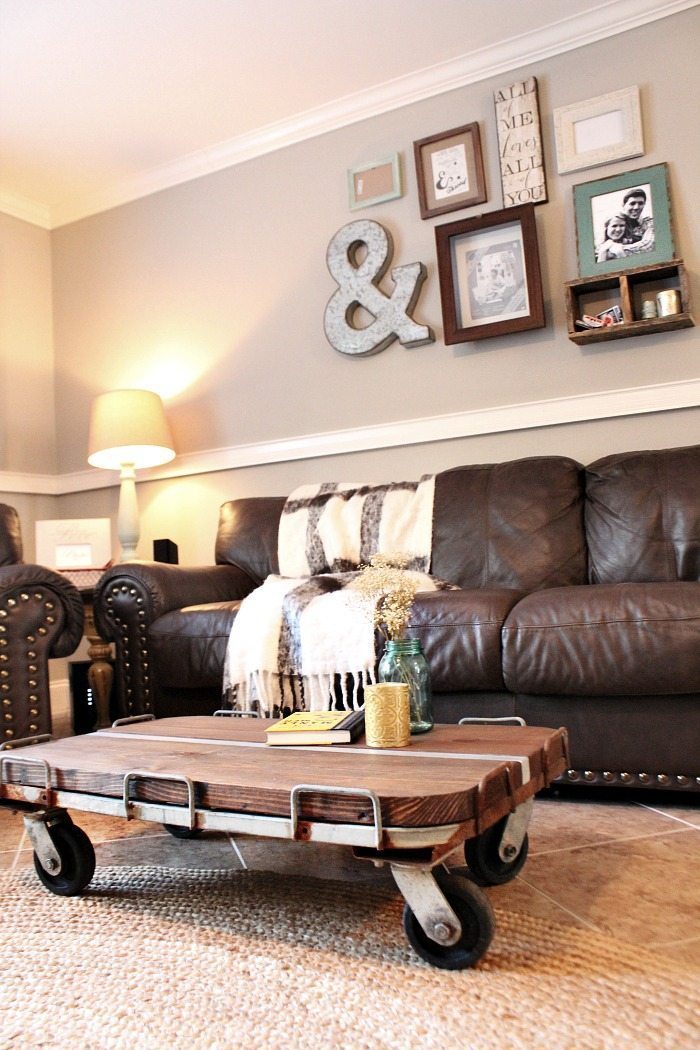 Do you have a boring coffee table? How about painting it? What are you waiting on??
Pin it for later, share it with friends!