I have a Shabby Cottage Coffee Table Makeover for you today!
Have you ever thought about the difference between a coffee table and a cocktail table?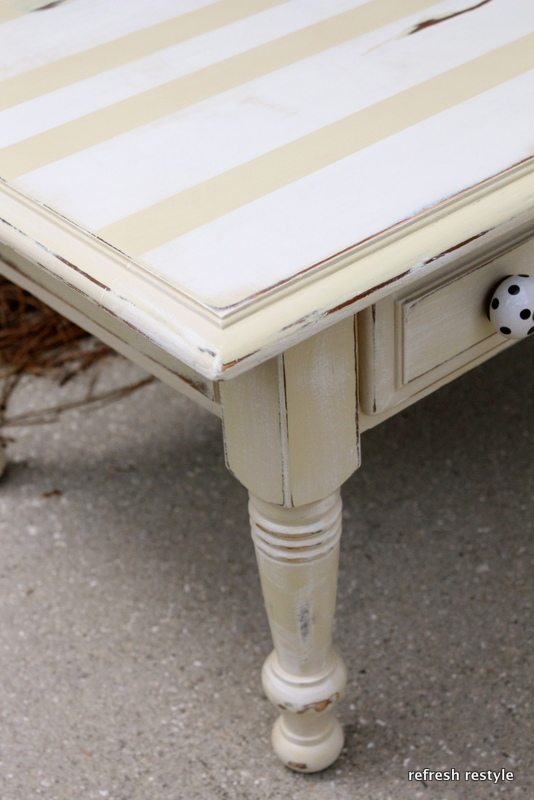 I never really thought about it.  Until I started working on this basic brown cocktail table.
I had to remove the legs to get it in my car.  That's when I noticed the tag on the bottom of the table.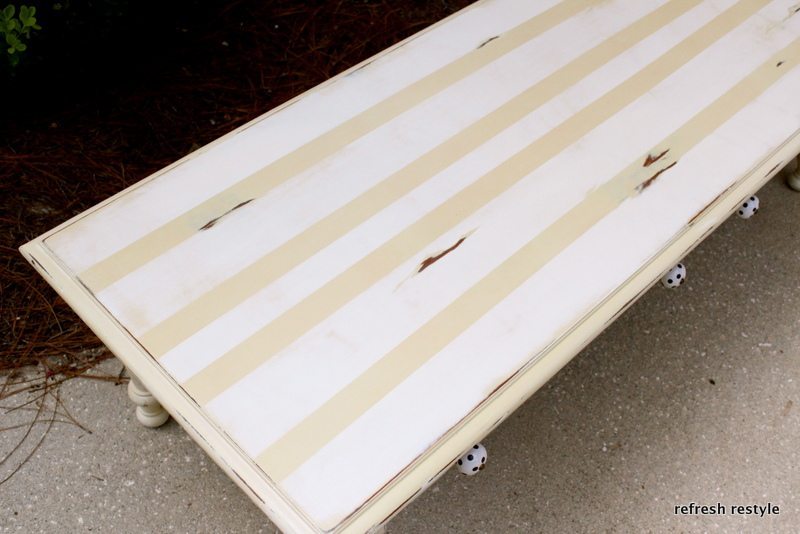 The information on the tag said it was a cocktail table.
It also described the wood, and that it was manufactured in North Carolina.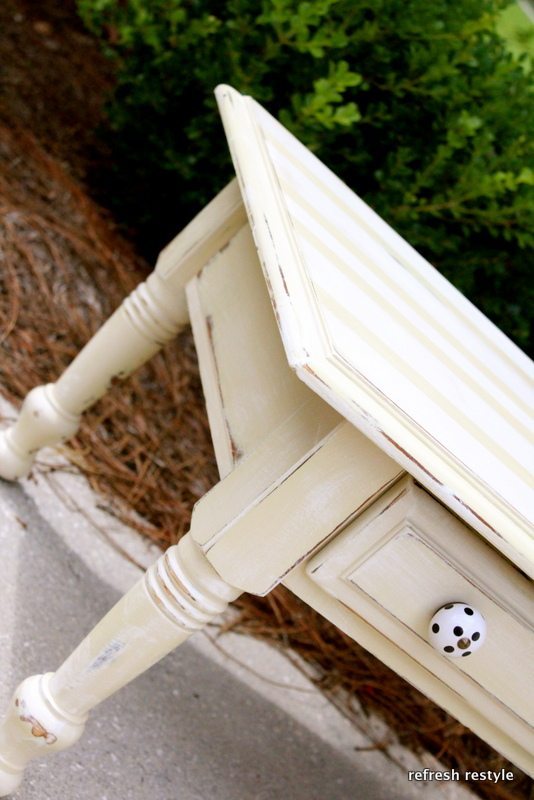 I realized that yes, maybe when it was brown and had it's brass knobs, it might be a cocktail table.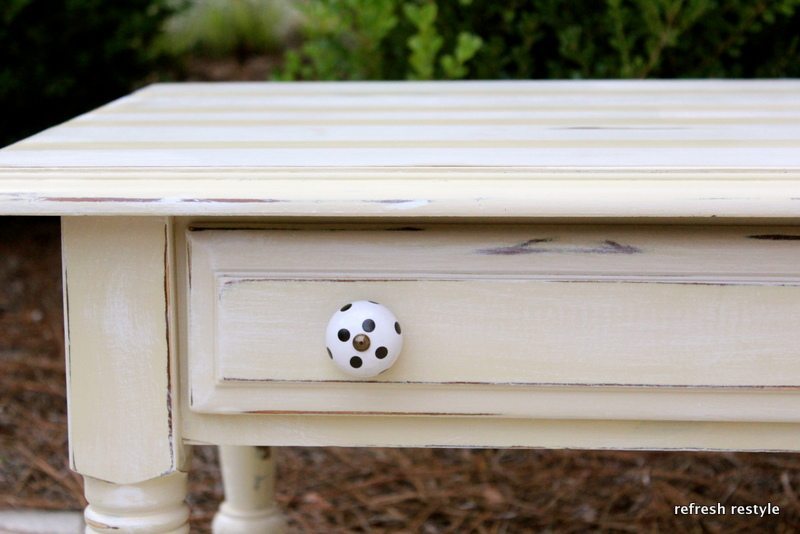 but now that I added a little cream,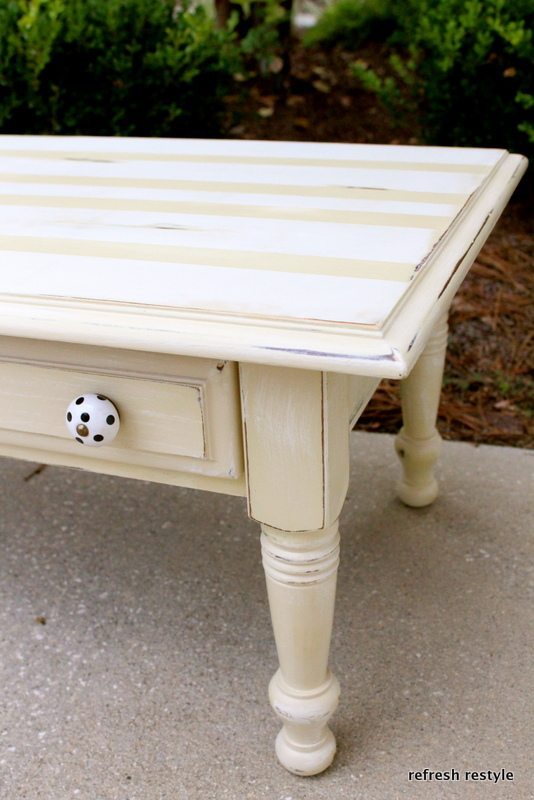 and sweetened it with the polka dot knobs,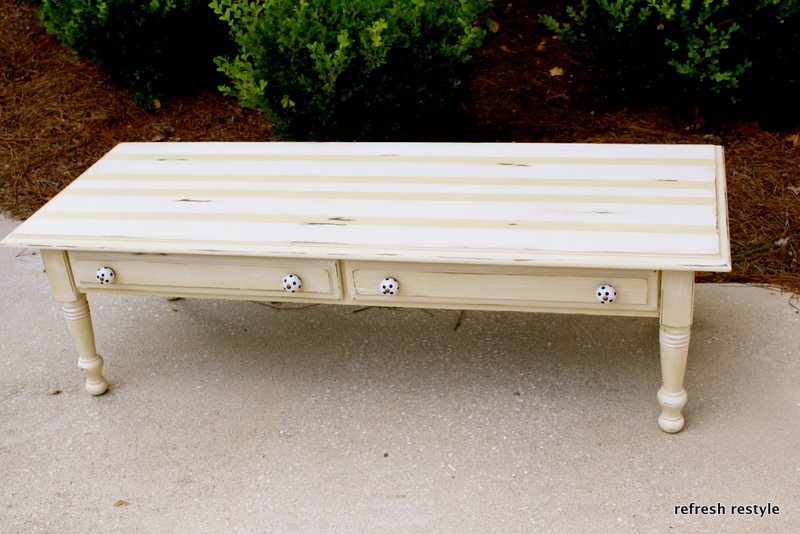 It had to be a coffee table.
As my grandson would say, sweet brown cream coffee table.
be.refreshed.
Sharing here: