I love it when a plan comes together, I could have been part of  the "A" Team 🙂
The little desk was sturdy, simple, in great shape and all wood.
I had ordered the Annie Sloan Aubusson Blue Chalk Paint, and I waited and waited for the right project to present itself.
This desk was perfect (this may have been beginning of the stripe phase).  Even though I love stripes, polka dots, long walks on the beach, oops wrong blog.  Anyway after I painted the whole desk aubusson blue, I felt like it needed a little extra.  So I took a stencil that I already had and applied it, using Old White paint.  Still not right, I sanded it, repainted it and added the stripes.  I waxed the whole desk and then sanded a little for distressing.  I also used dark wax mixed with a little clear wax, waited for it to dry and buffed to a sweet shine 🙂
Great little desk, just a little blah, something you'd just walk past and not even look twice at.  
I painted it with two coats of Aubusson Blue Desk~Annie Sloan Chalk Paint.
Don't you love my paint can risers?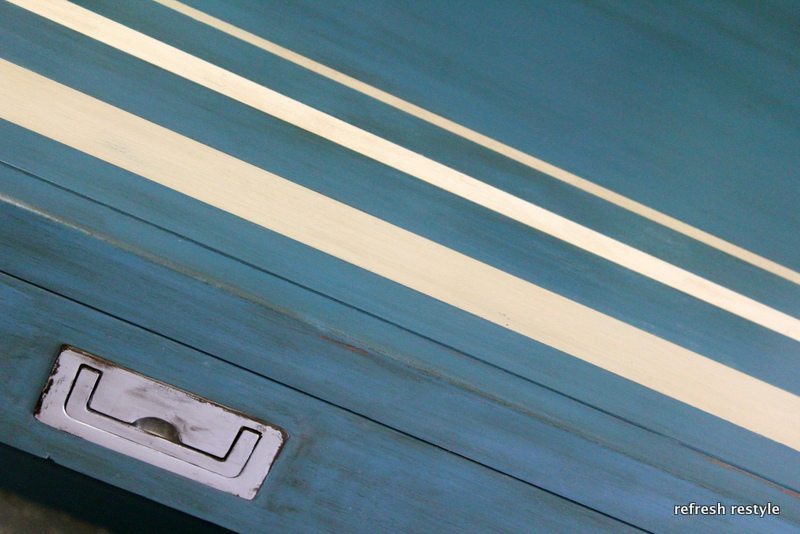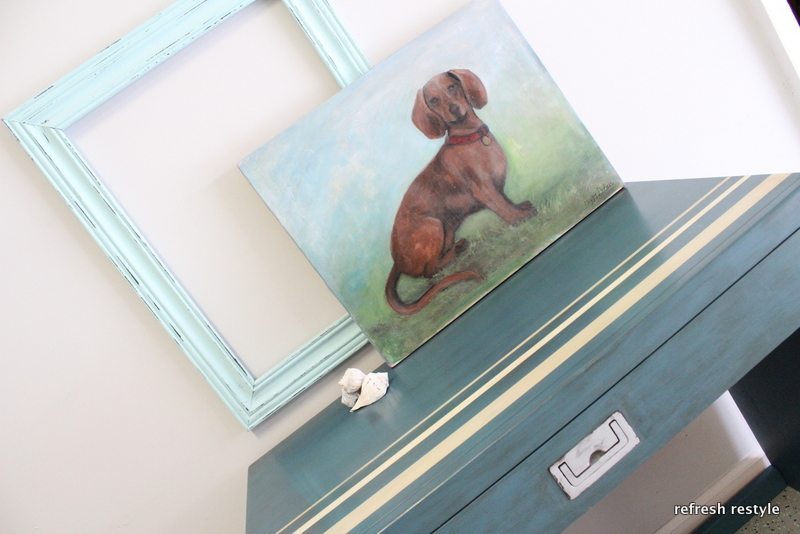 I kept the original hardware, just used a little silver rub & buff on it.  
I rubbed it off  the edges, to age it a little and sprayed it with a clear poly.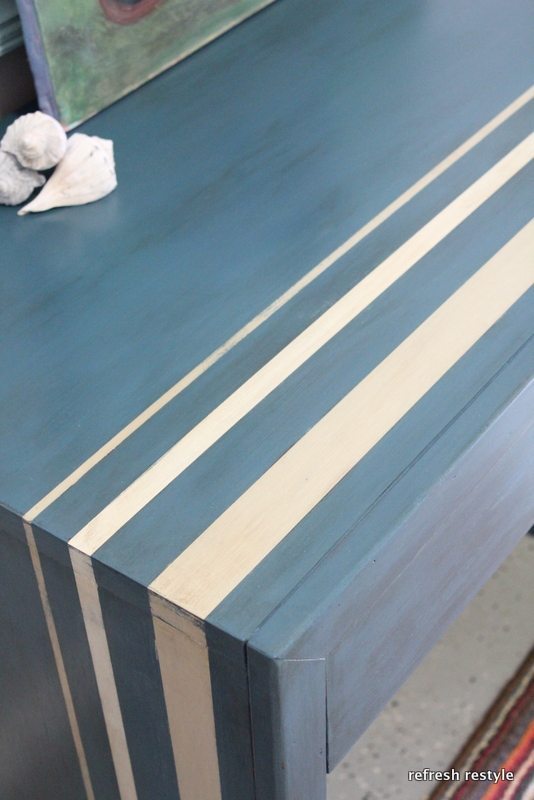 For the stripes I used Annie Sloan Old White and Old Ochre.  (this is after the no-go stencil)
Annie Sloan Chalk Paint is perfect for furniture makeovers when you don't want to prep the piece. No sanding needed, just clean the piece and paint with your favorite color.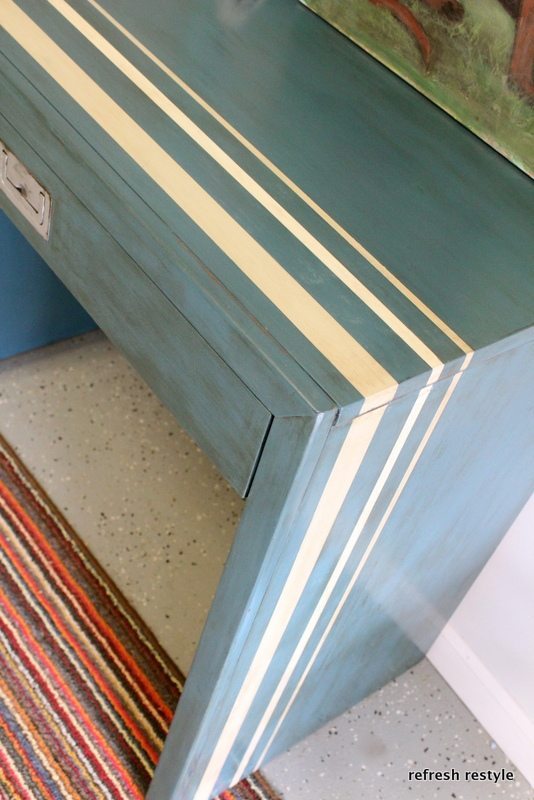 I took the desk in to Two Women and a Warehouse one day and the next day the desk went to it's forever home.
Since then I got a report from the new owner, a little boy, he loves his new desk!  The plan came together.
Don't you just love my Aubusson Blue Desk makeover?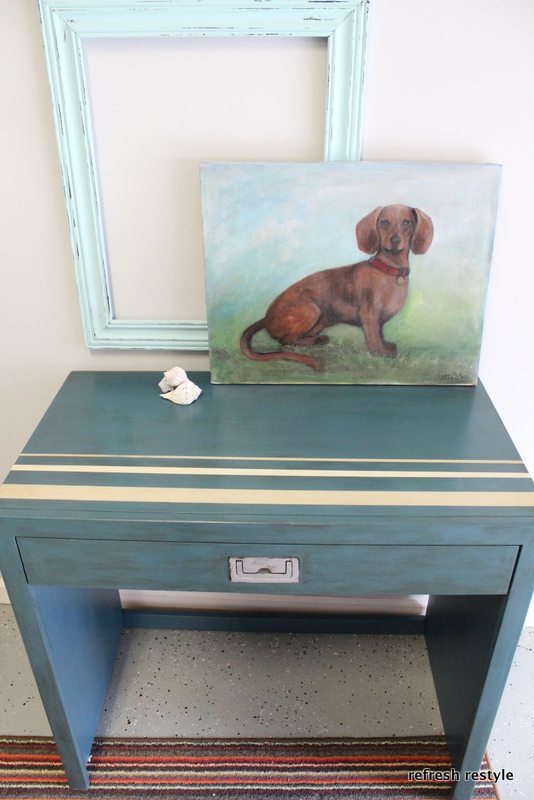 I'm always in search of animal art, in case you find some.  This is an awesome oil painting of someone's precious pet, I'd love to know the story behind it. 
(You may have seen the desk already, I shared him a couple weeks ago over at Cassie's.)
Speaking of Cassie, she has been nominated for Country Living's Blue Ribbon blogger award, you can vote for her here… I did 🙂
be.refreshed.
sharing here: