Can you imagine how excited I was to find this chicken coop at a local thrift shop? I already knew what I was going to do with it when it caught my eye!
Chicken Coop Coffee Table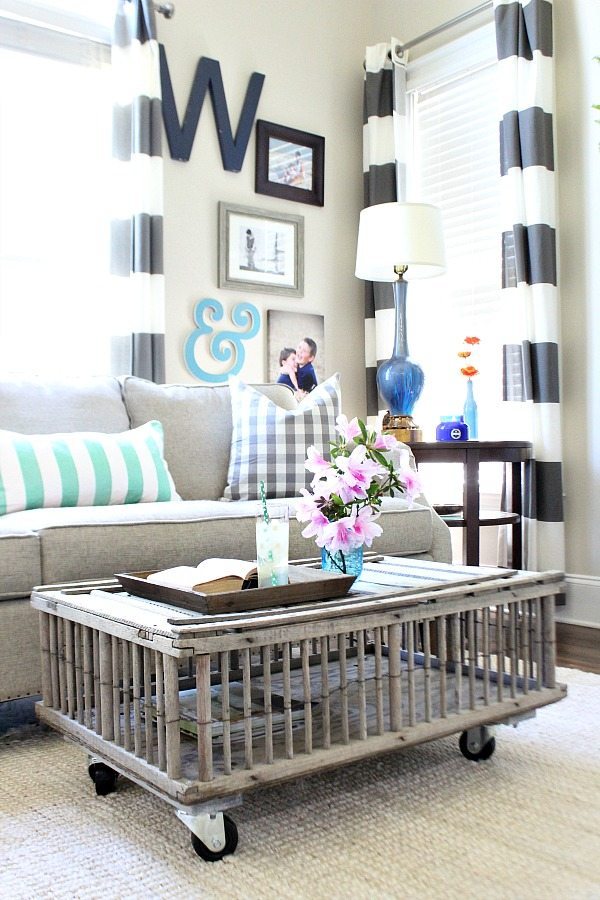 It's Thrifty Under $50 day!  21 Bloggers were challenged to refresh a thrifty find for under $50, you know I love a challenge. I hope you have time to see everyone's project.
We're hopping from blog to blog, did you see Courtney from French Country Cottage's  project? She is so talented!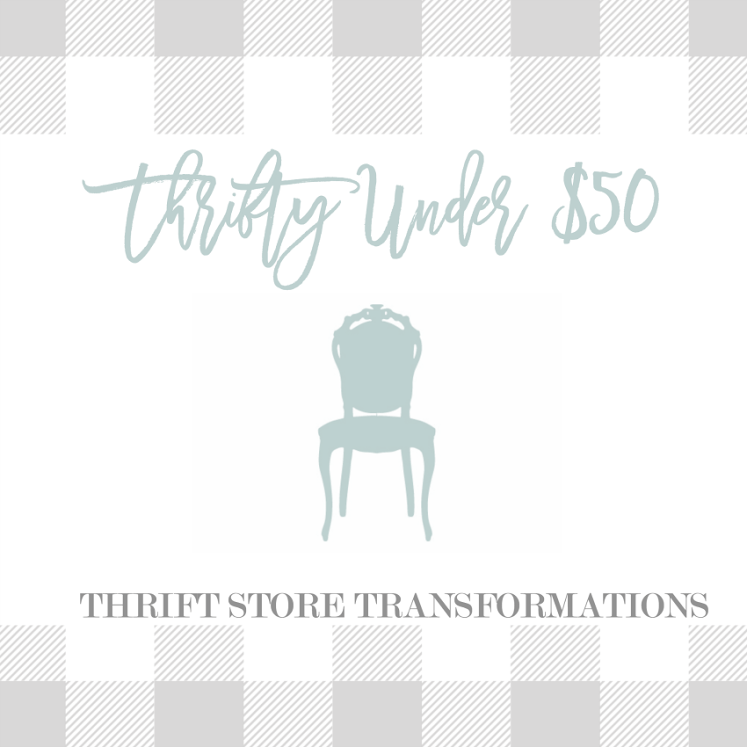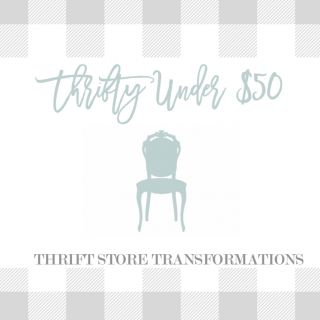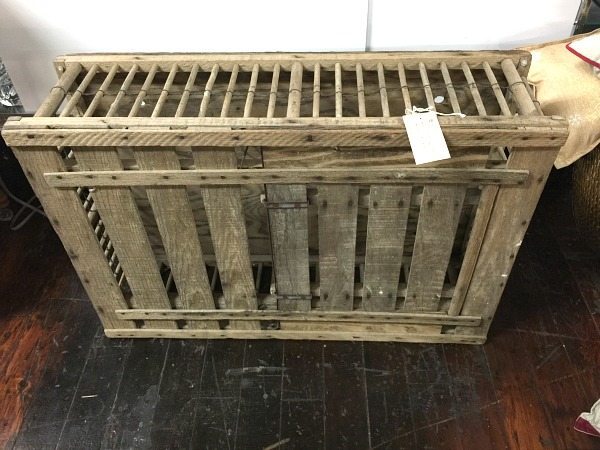 This is probably one of the easiest makeovers that I've ever done. It was marked $45 and I would have paid that, but I asked if the seller would take less, and they did! This old thing is now an awesome farmhouse coffee table. I shared my thrifty finds earlier, you may remember seeing this 🙂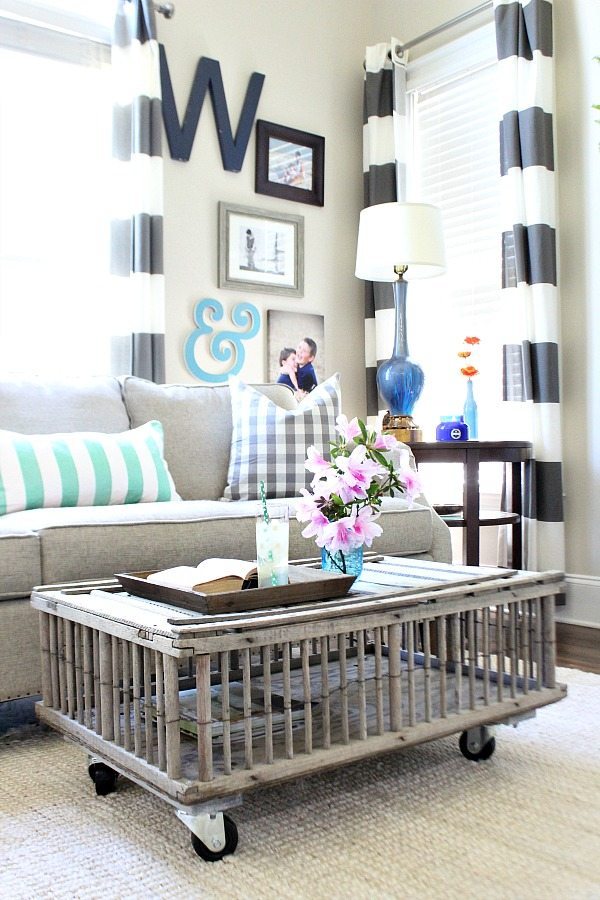 We live a very casual life, I love adding inexpensive finds throughout my home.
Tip: Thrift shopping is a great way to add one of a kind decor. It's amazing what you can transform and add your unique personality to while staying within your budget. Hopefully after seeing all the ideas, you will be inspired to look past the outdated finds!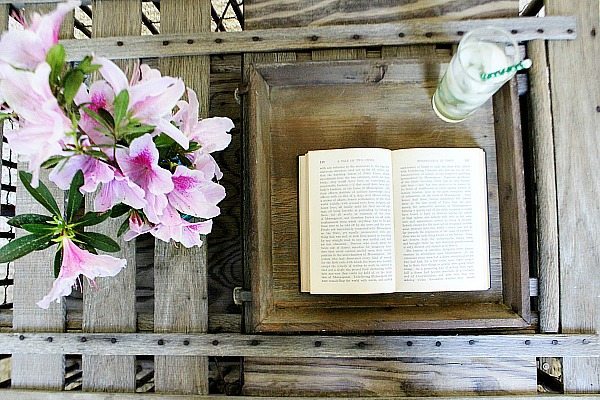 Chicken coop crate
2- 2″ x 4″ scrap pieces of lumber @ 19″ each
4 casters (4 for less than $12)
wood screws – 20 each – 4 for each caster and 2 each for the 2″ x 4″
Pressure wash the coop. I sprayed it with a bleach solution and pressure washed it. It didn't appear dirty, but never take any chances with thrifty finds.
Cut and paint 2″x4″ pieces of lumber. (I did this to add some height to the table)
Attach lumber to the bottom of the coop/crate
Attach casters.
Tip: You could skip the casters and add furniture legs to add height also.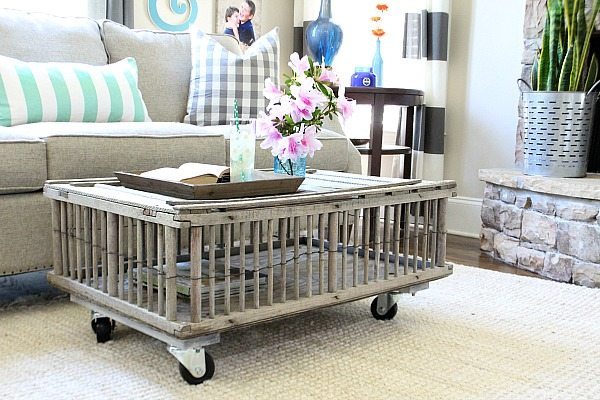 The top slides, so you can store magazines or books in the bottom.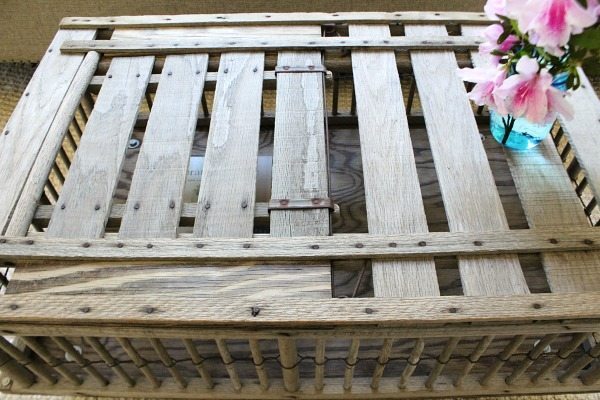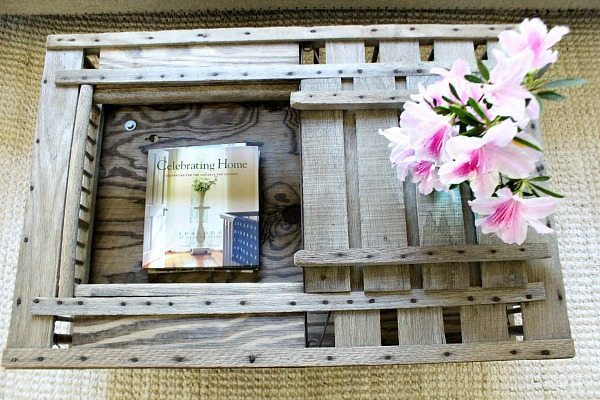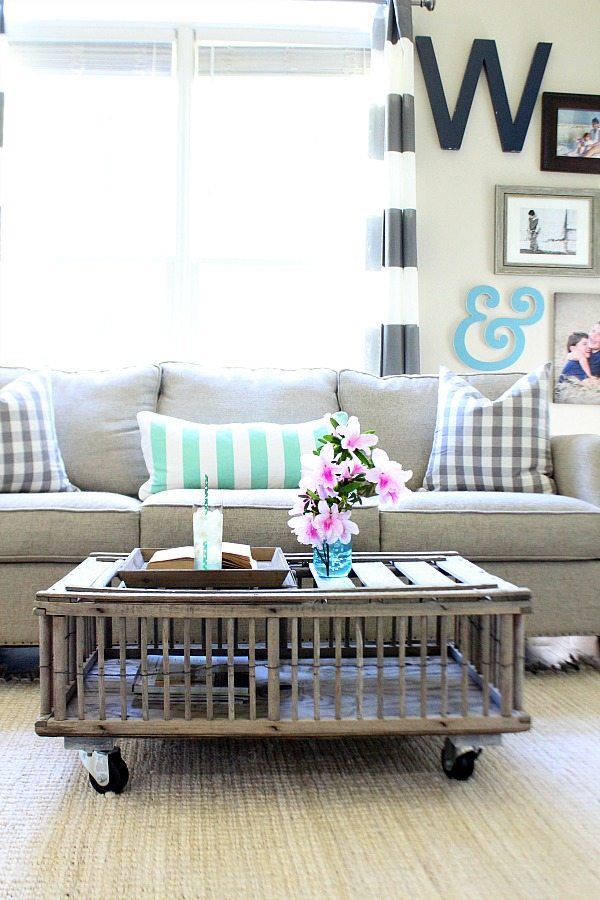 You can add glass to the top, if you'd like. I just used a wood tray, I like the open look.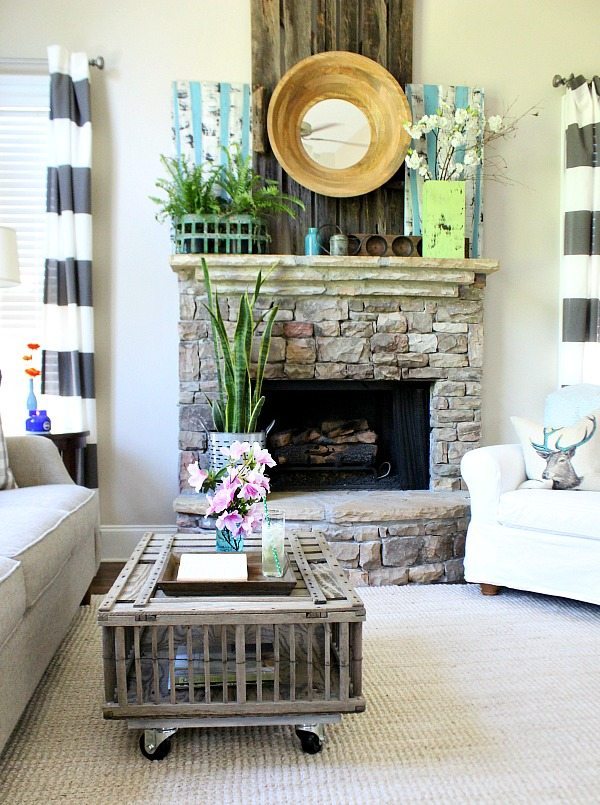 Next up on the tour is Chris from Just A Girl, you're going to love her project!

Monday
Tuesday
Wednesday
Thursday
Friday