Today our Decor Enthusiast Bloggers are sharing ideas for creating the farmhouse look for your home. You will find the links to their awesome posts at the bottom.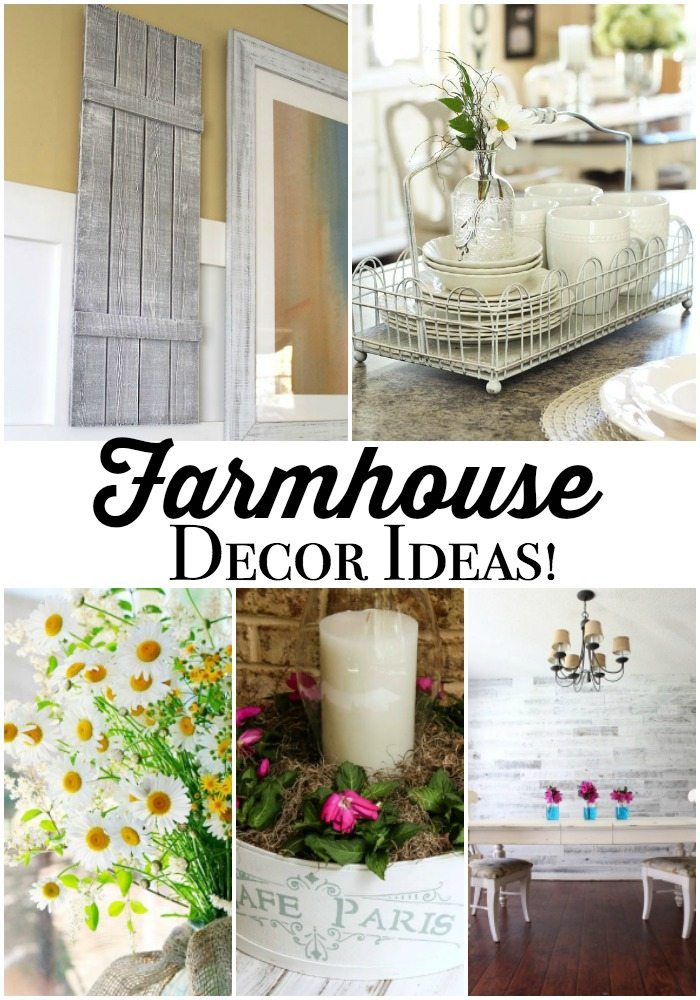 Farmhouse Wall Treatment
Recently I had an opportunity to work on a feature wall for my niece, she fell in love with my barn wood wall. I was able to partner with Stikwood to give her the modern farmhouse look that she's going for. She is very creative and loves adding fun and beautiful touches to her home. They're currently in the remodeling mode, hopefully in a few months I will be able to share her home tour!
Quick and easy farmhouse wall treatment…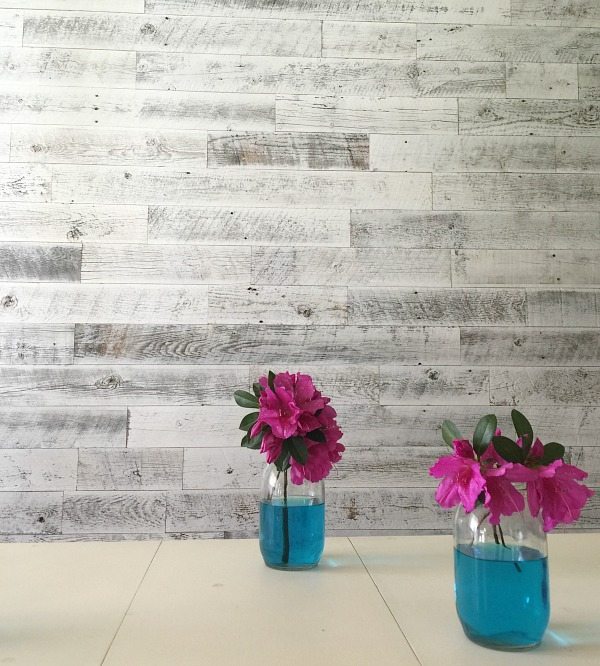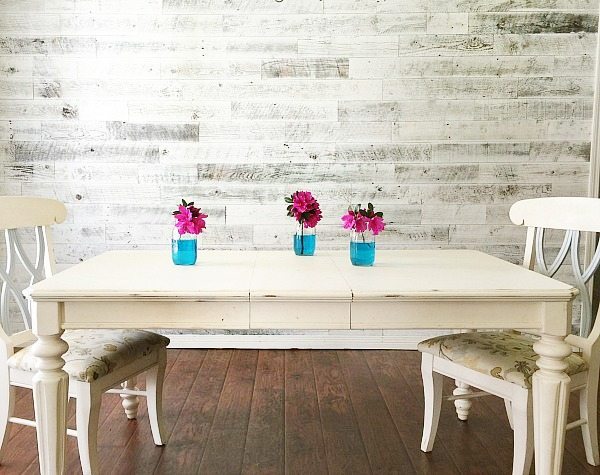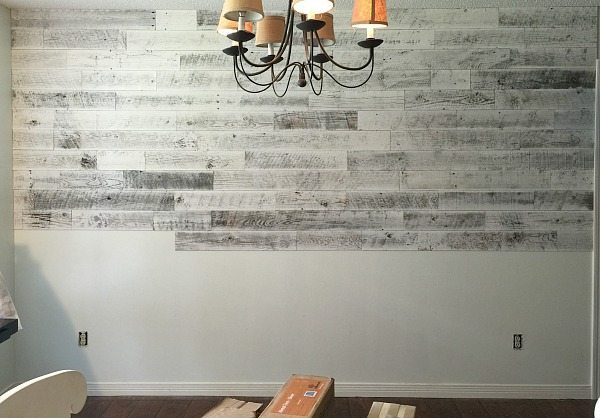 Steps
using a level, draw a line across the wall to start applying the wood
remove backing (there are 3 strips of adhesive on the back of the wood)
carefully line up your piece of wood on the level line and press in to place
continue moving across the wall
Finish by replacing molding trim
Supplies
level and pencil to draw a line
saw  (the wood is thin and easy to cut – I used my Rockwell Bladrunner)
Screw driver (to remove electrical plates)
Crow bar to remove molding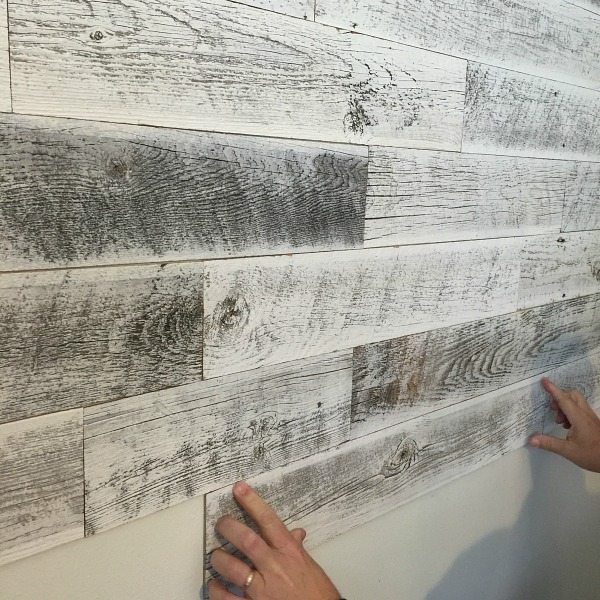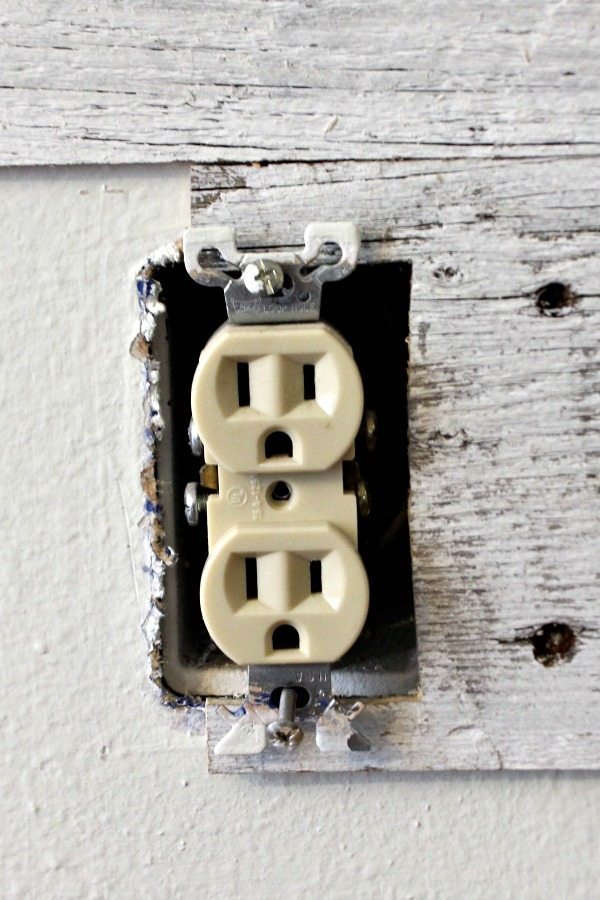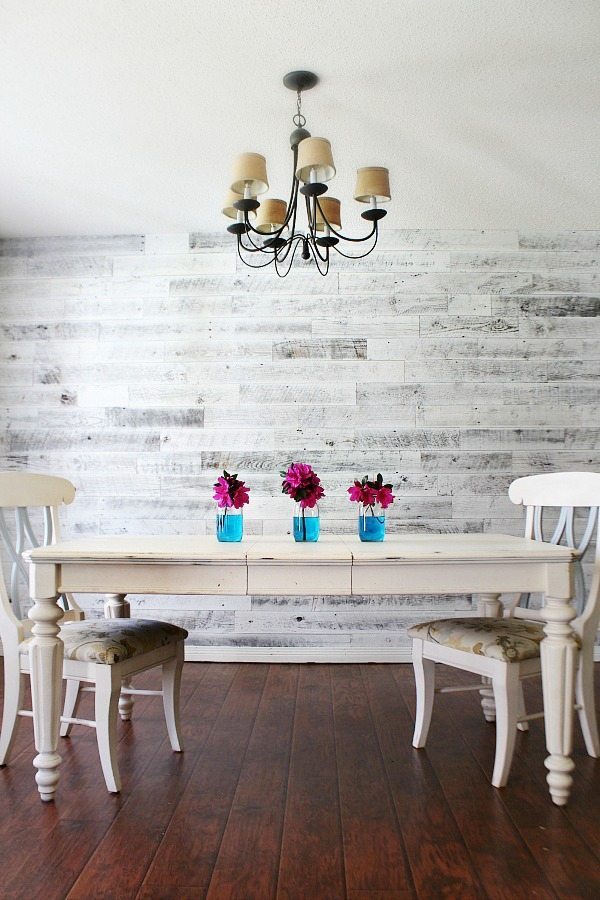 The room looks totally different now! Here's the before: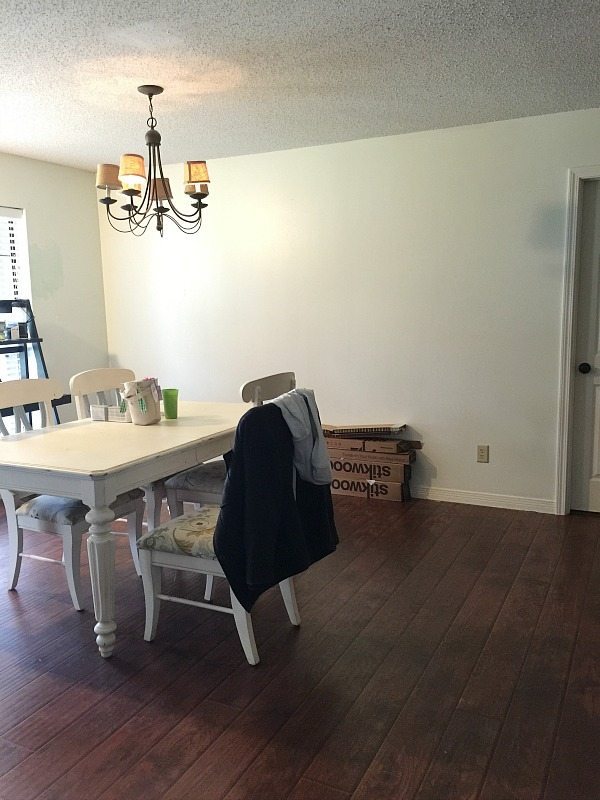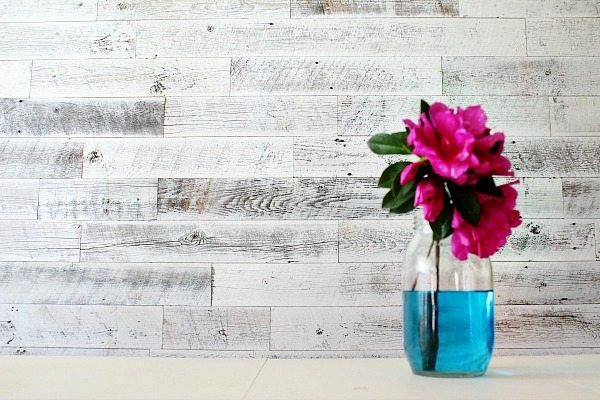 If you want to create a focal wall and add rustic interest in one afternoon, this farmhouse wall treatment is perfect!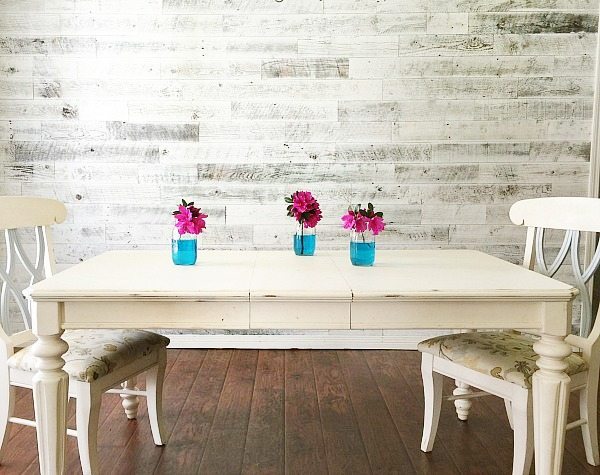 If you love this Stikwood wall treatment, check out the wall I did in the basement:
Click to see: Barn wood Wall Treatment in the basement: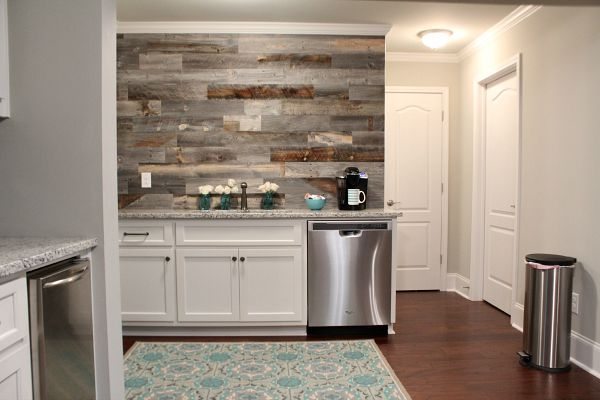 Check out the farmhouse ideas:
Don't forget to join the challenge on Instagram this month #DecorEnthusiastStyle #FarmHouseDecor
Join us on Instagram (click on each name):
Refresh Restyle – Duke Manor Farm 
Artsy Chicks Rule – Restoration Redoux 
Our Southern Home – Confessions of a Serial Do-It-Yourselfer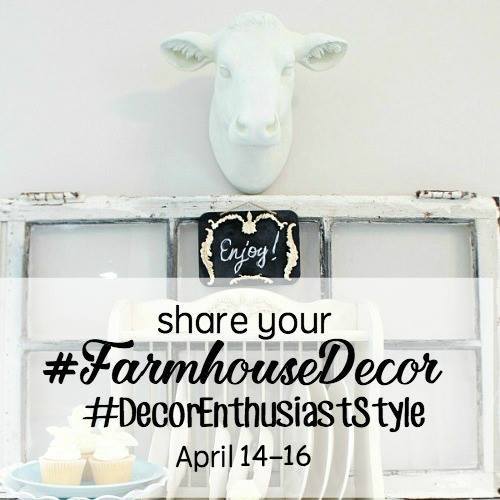 Are you following the Decor Enthusiast Facebook Group? We have so much fun over there. It's a place to share your decorating & DIY adventures as well as ask advice! We'd love to have you! Just remember….it's a nice group…no negativity allowed. You can find it HERE. Share your farmhouse decor with us in the group!