The perfect Mother's Day Gift or any day gift! I can't tell you how long I've wanted a tub tray, yes…I made my own gift! Easy to build pallet tub tray, it will become your best friend!
Our Celebrations of Home Bloggers are sharing ideas for Mother's Day Gifts – listed at the bottom of the post. In my opinion, it should be Mother's Day every day, just saying!
How to build a pallet tub tray.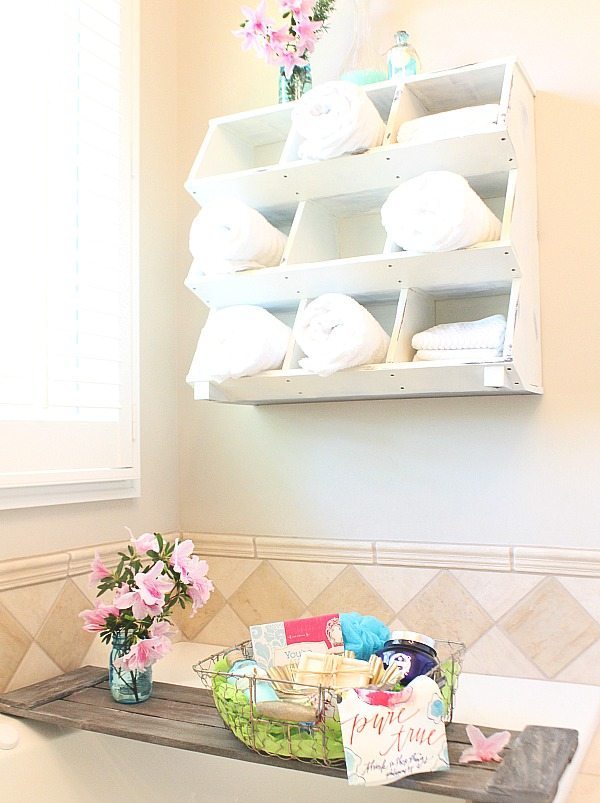 I used 4 pieces of pallet wood, stain and wood glue. Super easy project.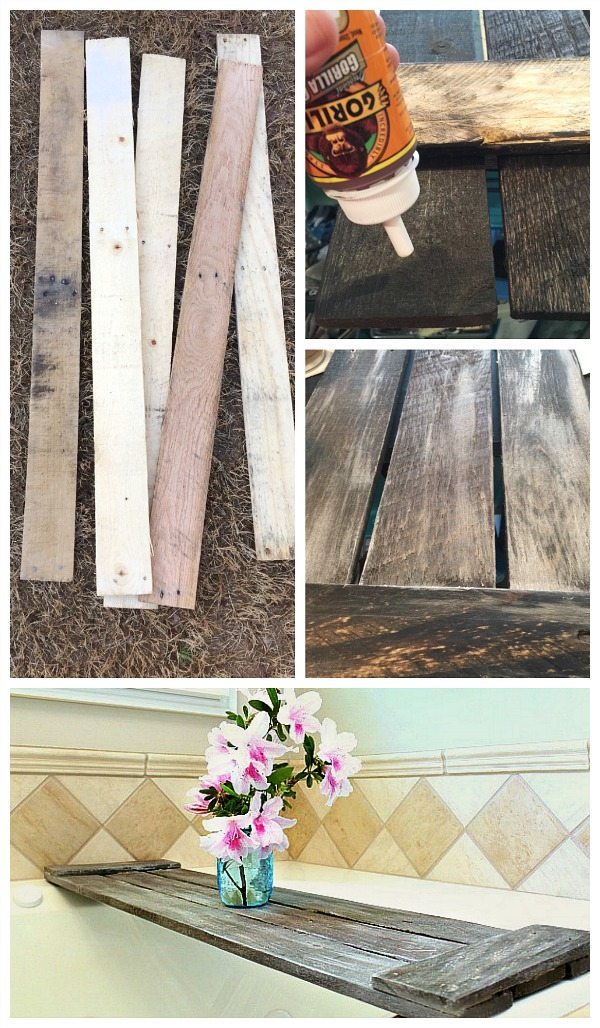 Steps to create your own pallet wood tub tray:
Measure across your tub.
Cut 3 pieces of pallet wood to that size.
Cut 2 pieces of pallet wood = distance across your longer pieces. 
Finish with stain or paint of your choice.
Attach furniture cushions to the bottom on 4 corners. (Or buy one Bath Tub Tray)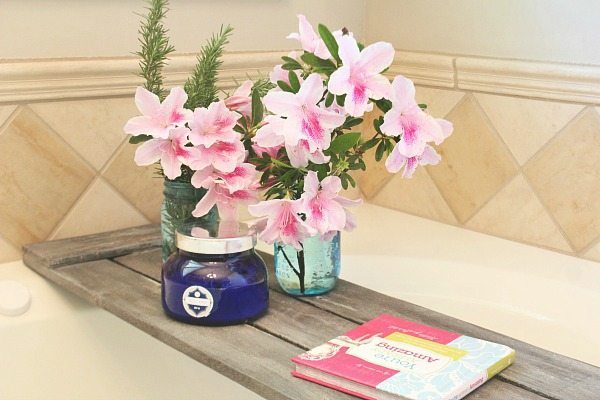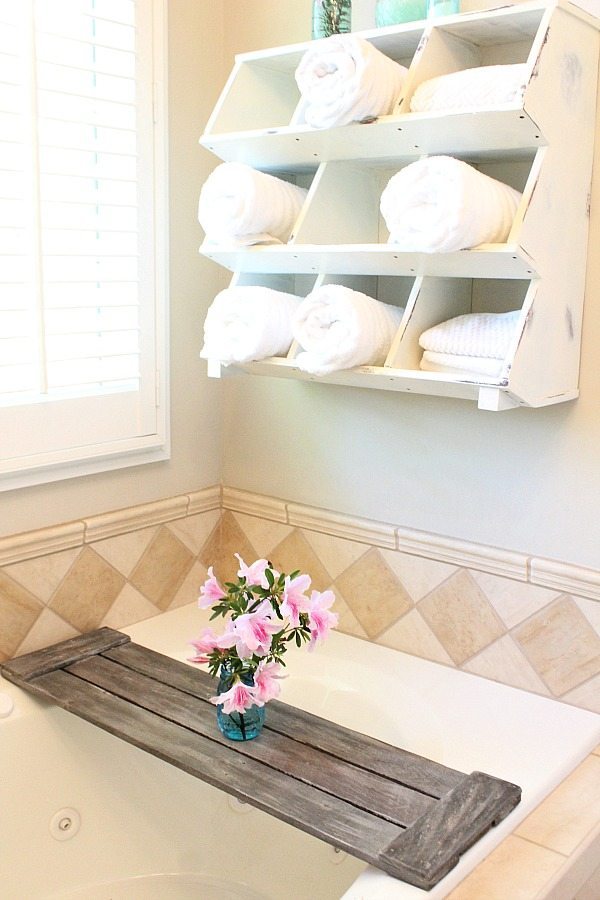 It's looks great across the tub, perfect for resting a book and a glass of wine when it's time to relax after a tough day or easy day 😉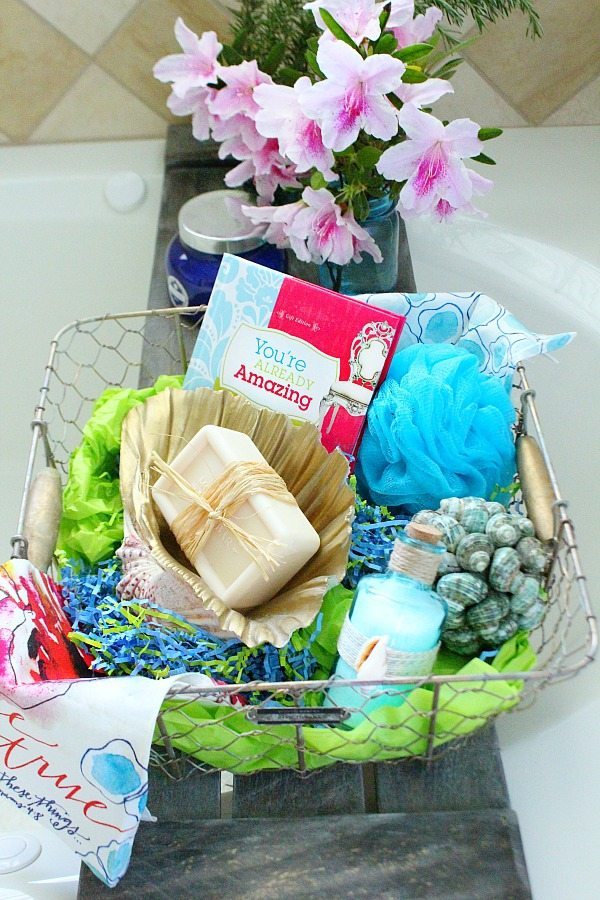 The pallet tub tray is enough of a gift for me but Mom needs more! I grabbed a chicken wire basket and filled it with some of my favorite items. Bonus points for handmade things that Mama will love!
What's in my gift basket:
Blue mason jars filled with bloomers from the yard or grocery store flowers are a perfect touch.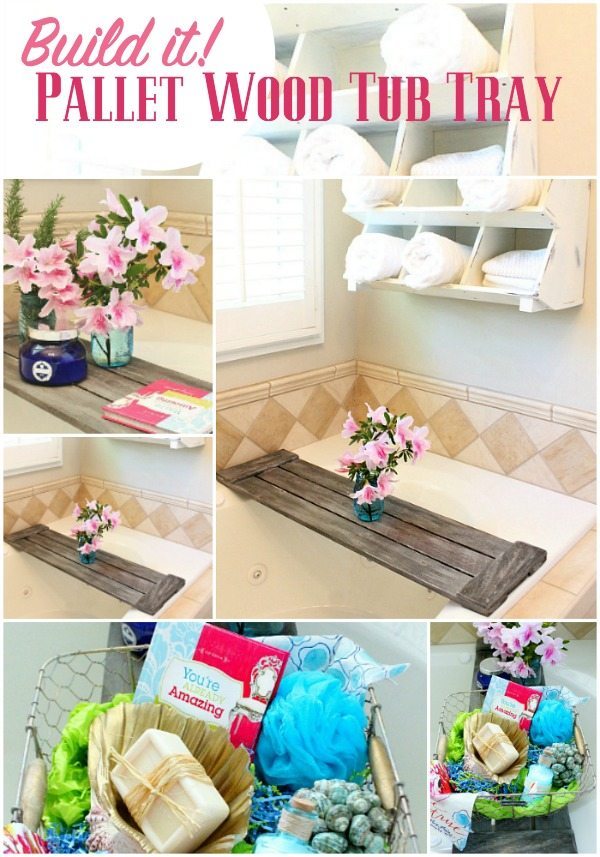 Please be sure to check out my friends ideas for Mother's Day gifts!