Succulents
Succulents are all the rage and I love them in any container!

Sometimes I think crafts are geared towards girls.
But I have two grandsons.
Today I'm sharing – Dino Succulent Bookends

Supply List
Plastic Dinosaur or animal of your choice
X-Acto Knife, Scissors whatever you need to make a planting area.
Spray Paint of your choice
2 Bricks or other heavy object that would support books
Moss Ribbon – one roll
Hot glue gun
Felt
Potting Soil
Succulents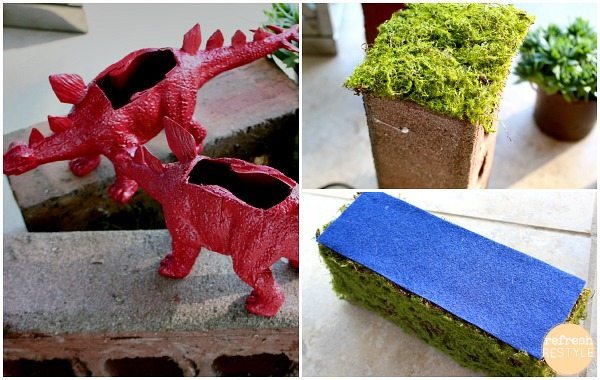 Directions
Remove a section of the toy, make sure there's enough room for soil and your succulent.
Spray paint.
Wrap brick with moss, adhere with hot glue gun.
Add felt to the bottom of the brick (I used felt that had adhesive on the bottom).
Place potting soil in the planting area.
Plant succulent.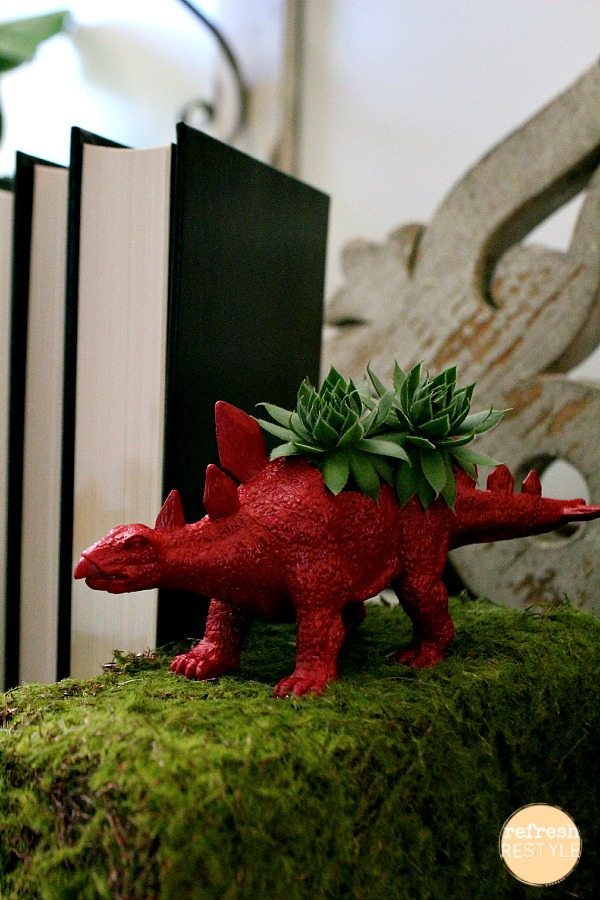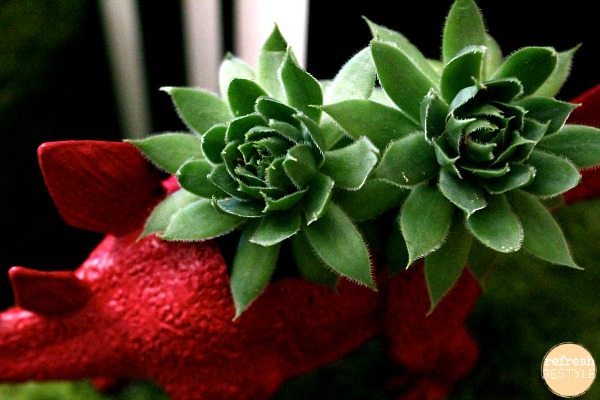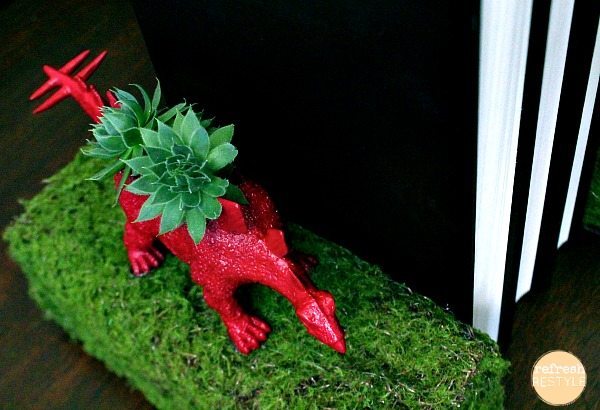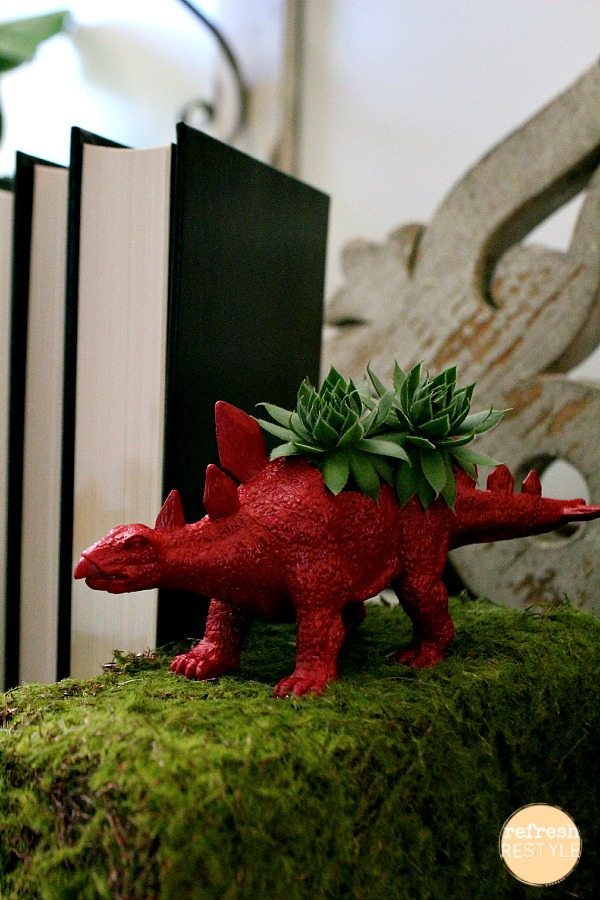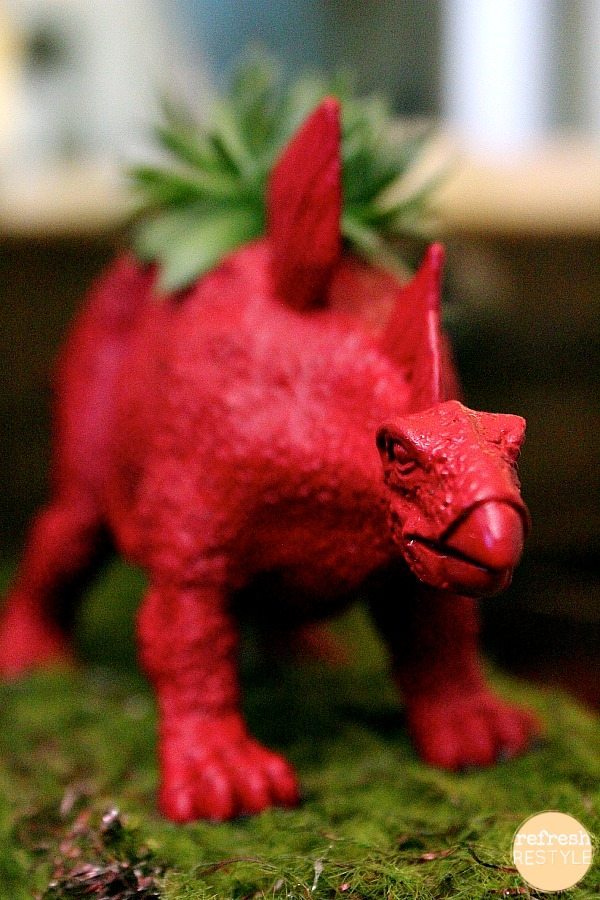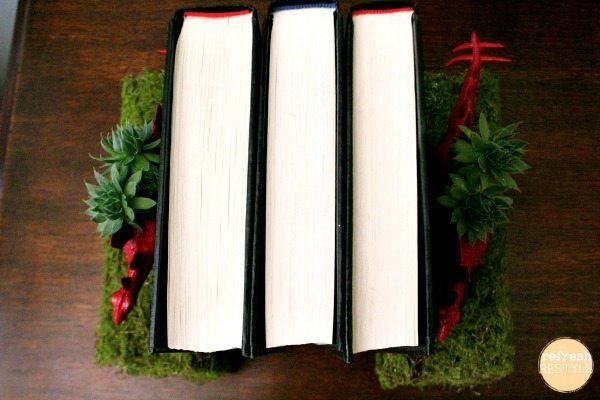 The boys are going to love these!


Sharing:  Tater Tots & Jello