Hey friends today we're sharing 10 fun summer ideas you can make with your Cricut. The best thing for summer hair is a fun ball cap.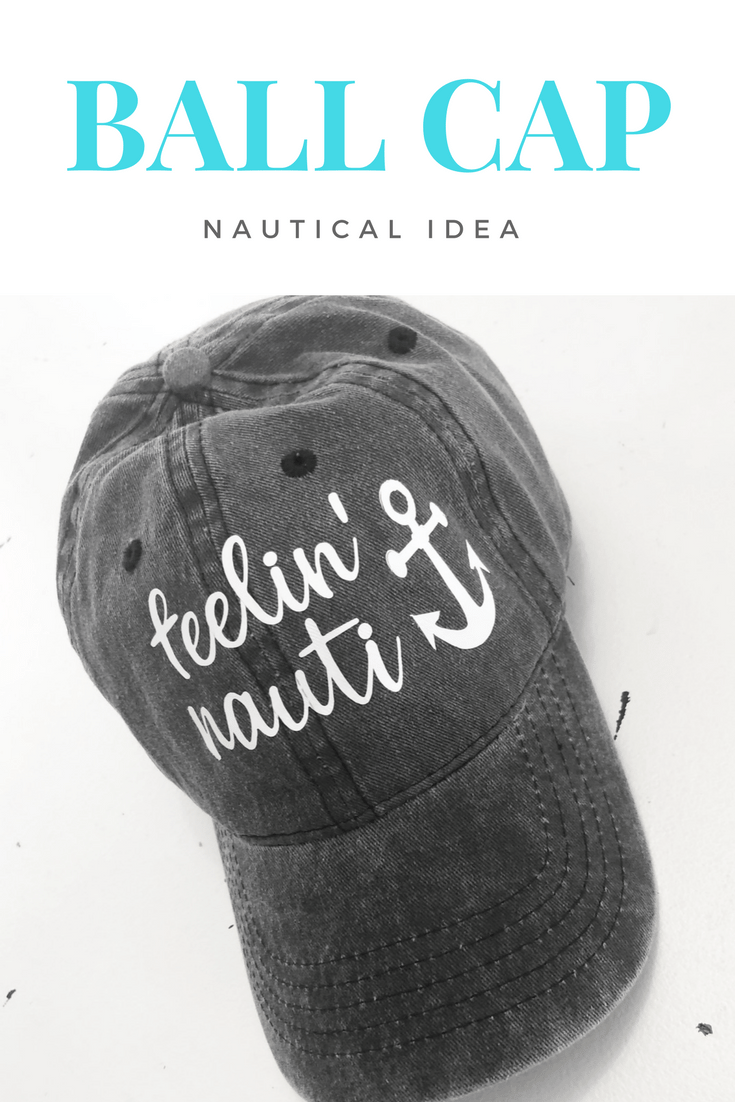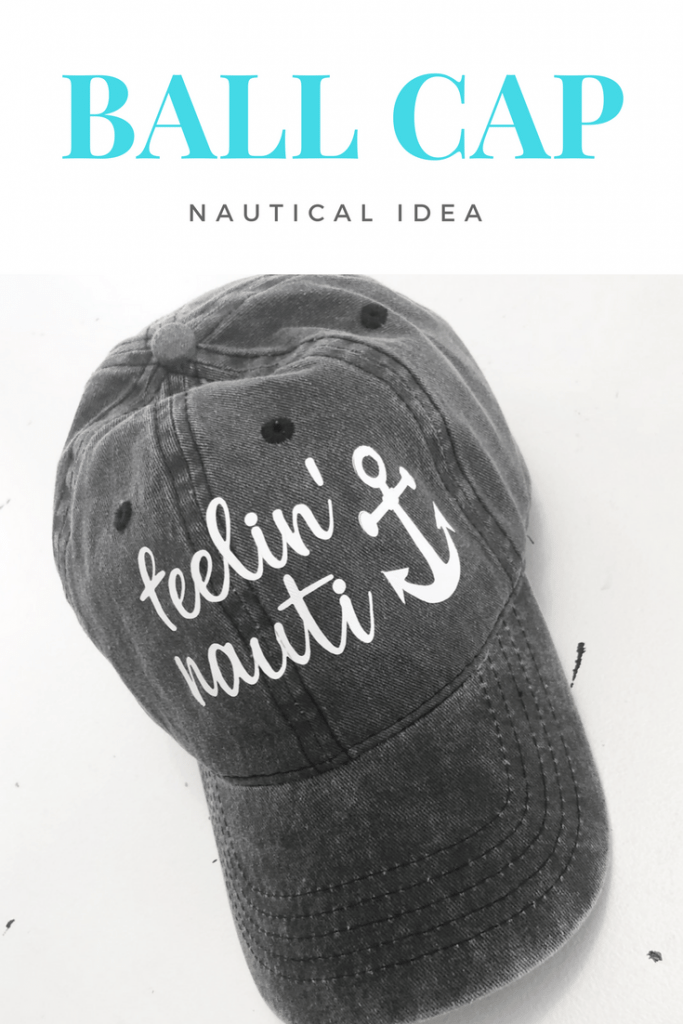 I'm getting ready for some beach and lake time with my latest project.  This warm weather has really got me in the mood for some nauti(cal) time.  This Feelin' Nauti heat transfer vinyl ball cap is such a fun project to make, and I can't wait to wear it out in the sun.  It's a fun pun on words that will help keep the sun out of your eyes and off your face while you enjoy the water!  I hope you enjoy this cap as much as I do!
I included affiliate links for products used. (That little iron is awesome.)
Supplies:
Clean Dry Towel/Oven Mitt
Process:
Decide on your design, I chose "Feelin' Nauti" with an anchor.
Use your Cricut Explore Air 2 or whichever vinyl cutting machine you have to cut your design.
When your design is cut, you are ready to trim around it and weed out the excess vinyl, only leaving behind the design on the heat transfer.
Turn on your mini iron so it can be heating up and ready when you need it.
Now you are ready to place the design on your cap.  The heat transfer vinyl has a sticky back, so that helps keep it in place when you have the design where you want it.
Roll your towel and put it on the inside of the cap, or place your oven mitt inside the cap holding it in place with one hand.
Apply your mini iron to the design and press as hard as you can to transfer your deign to your cap.
Once the heat transfer has cooled to touch, remove the transfer paper.
**The font used in this project is Mashrooms which I purchased from Font Bundles.
**The use of the folded towel/oven mitt it to prevent your hand from getting burnt while using the mini iron.
This was a fun, easy and inexpensive heat transfer vinyl project.  I purchased the cap at Walmart for less than $3.00.  I love creating cute things and it's that much better that they are so inexpensive.  Now, get out and get creative!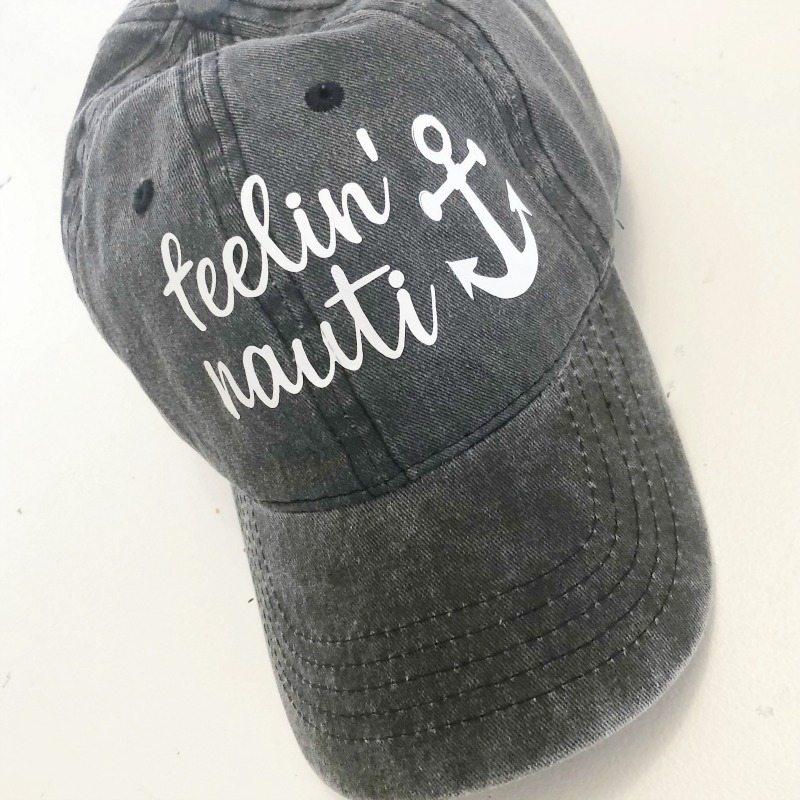 The perfect ball cap for those summer hair days!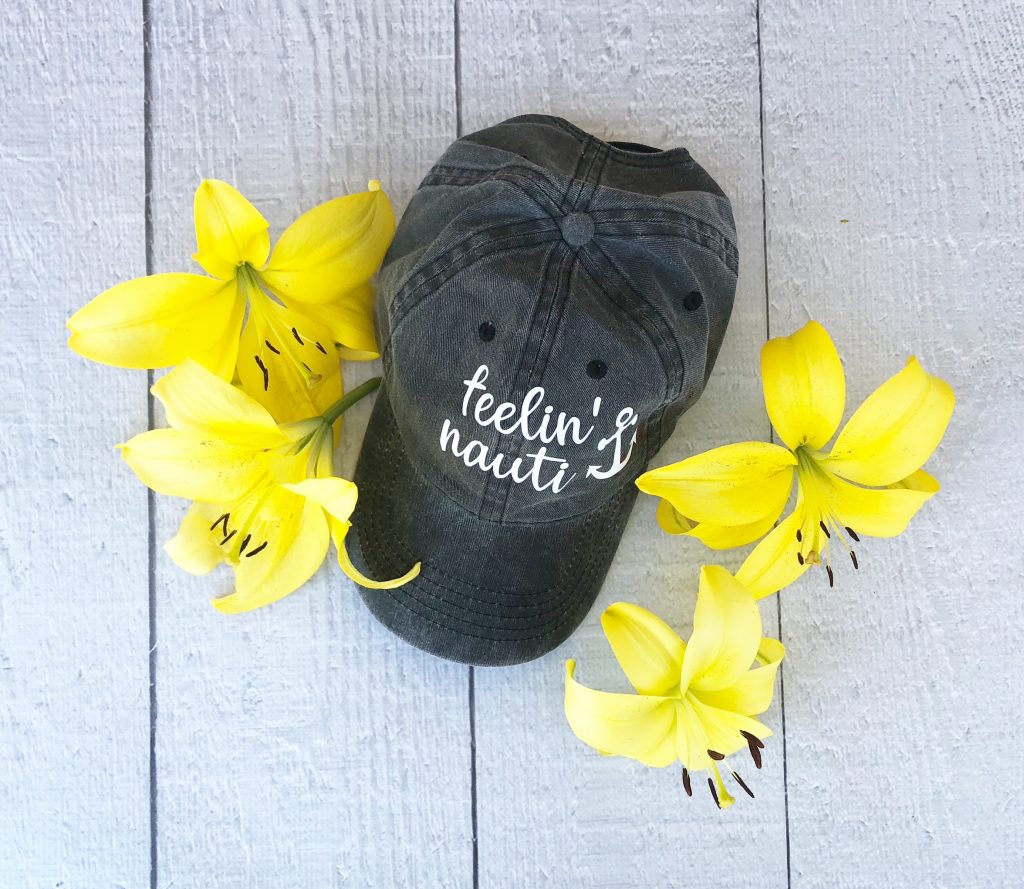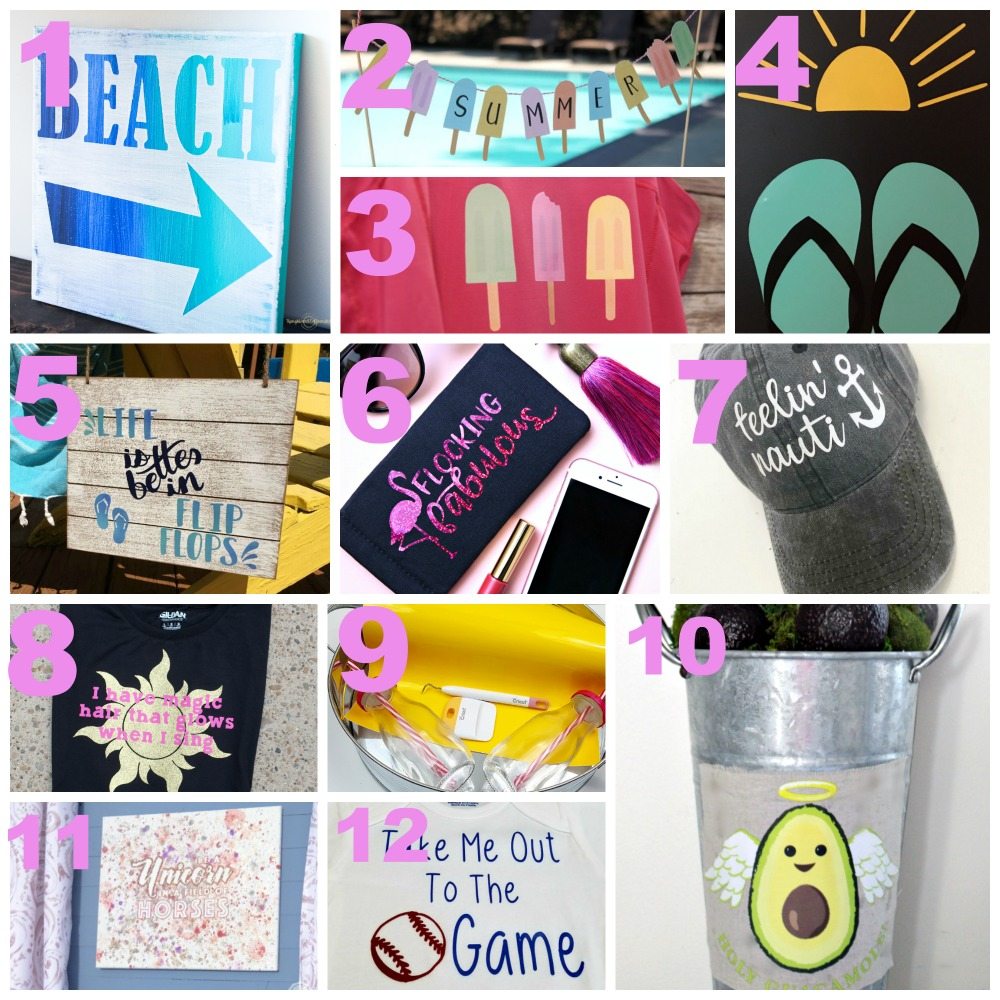 Click each to check out the other fun summer Cricut ideas:
Pin it for later: