It's time for Thrift Store Decor, I love this time of the month. Today I'm sharing my Thrift Store Tray Makeover. Be sure to go see all the other projects at the end of the post!
I've been going through my stash in the garage, I told Barry that I promise to makeover stuff that I already bought from Goodwill before I run over there for something else. I am so excited about the way this turned out!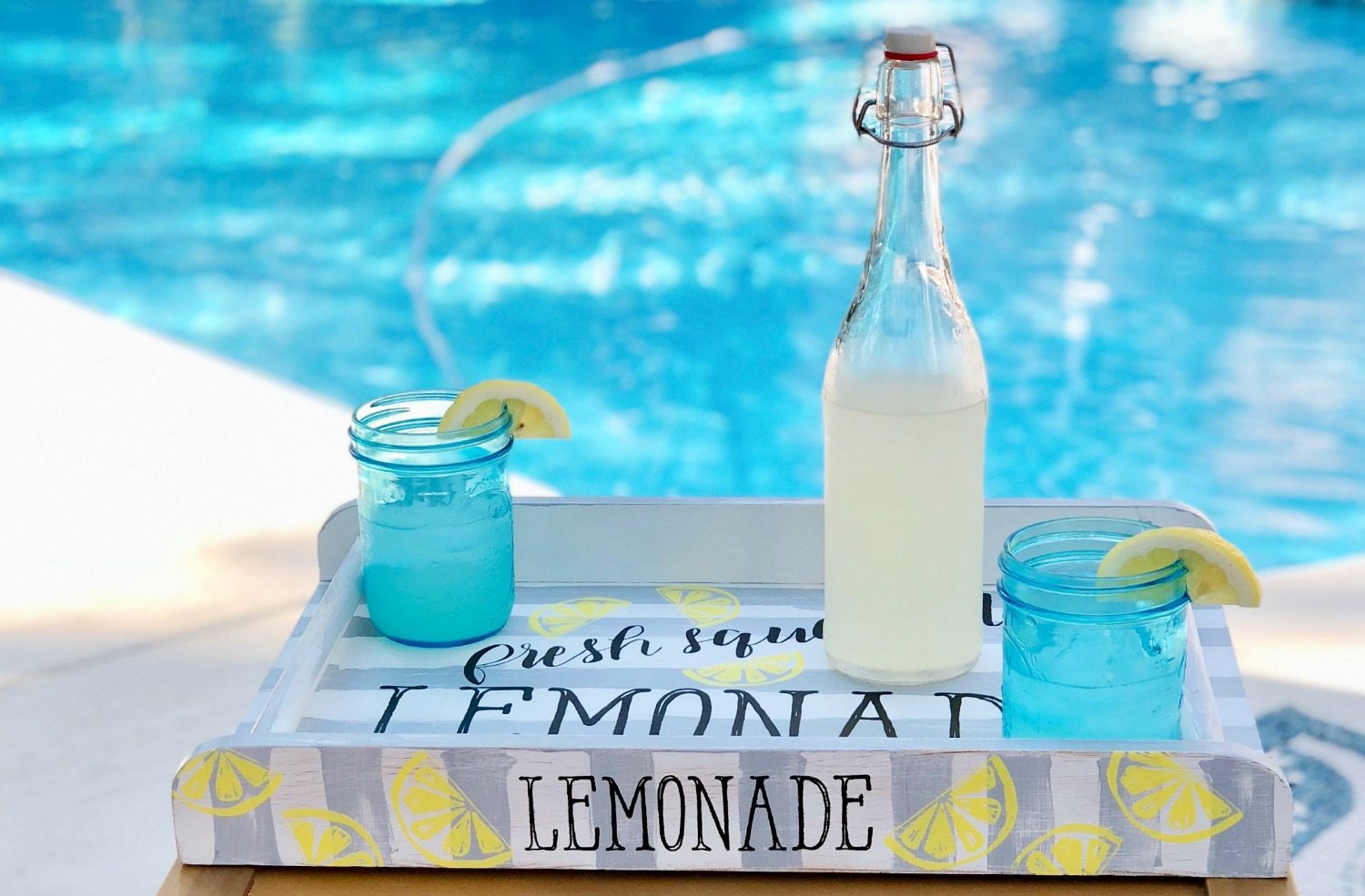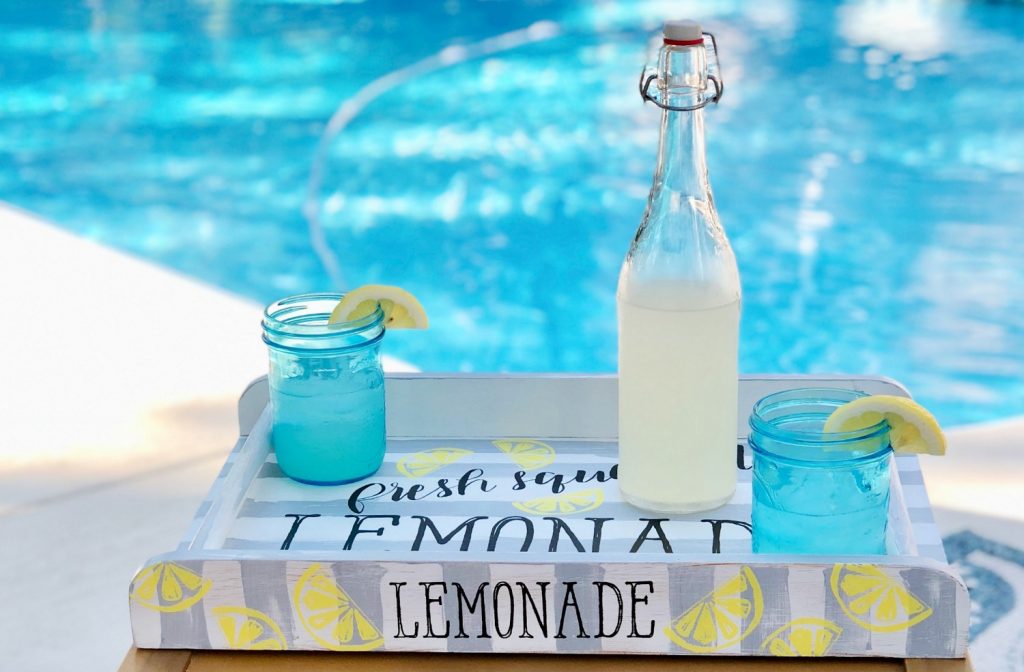 You all already know this but I swear paint can do so much for these thrifty finds. I just wish I could use it on my face and have a dramatic change, haha!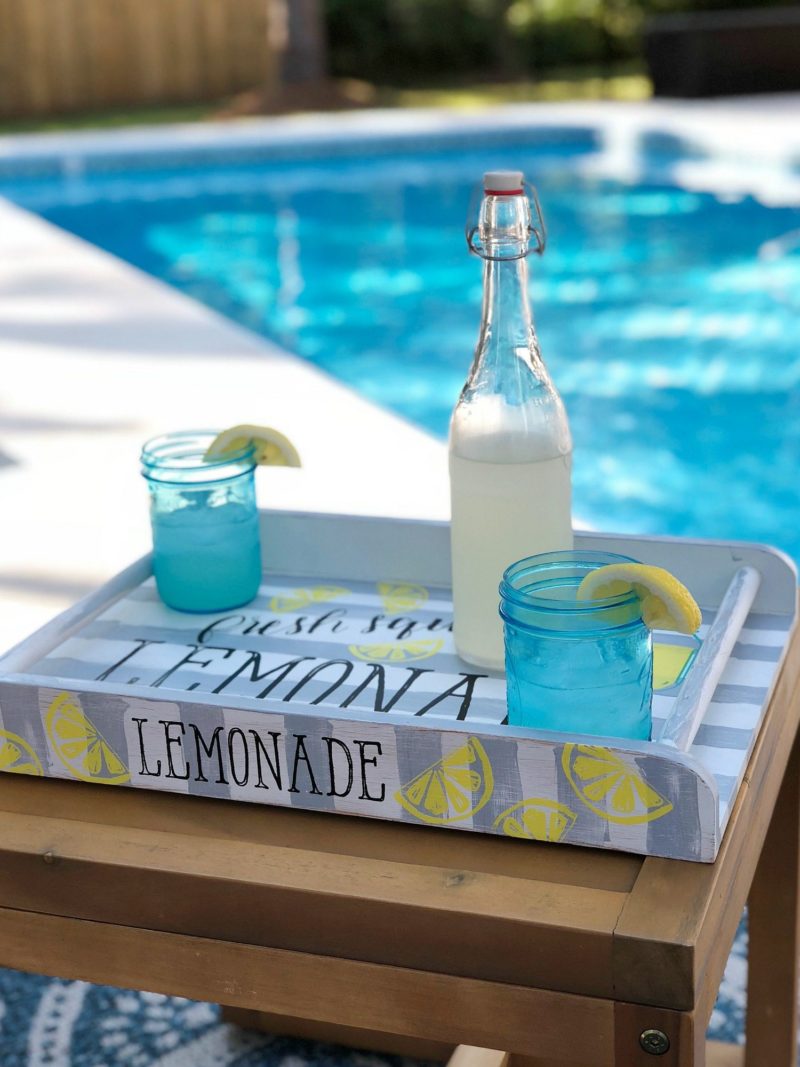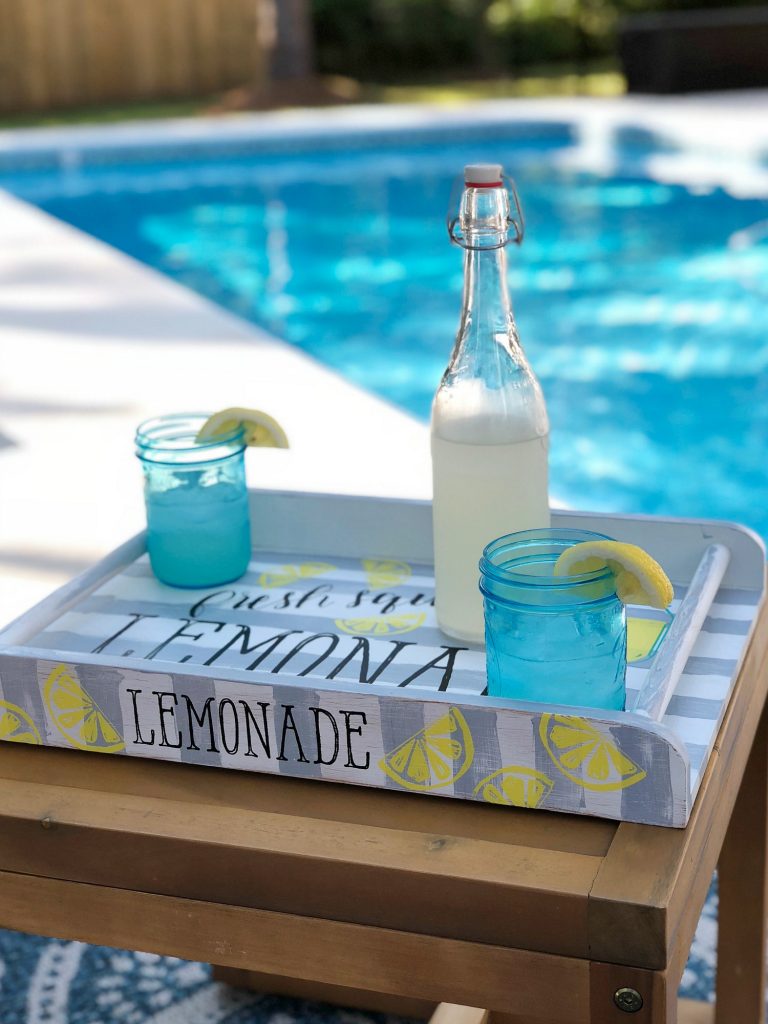 Here's how the tray started out. When I shop at Goodwill or any thrift store I always look for real wood items. I'm not sure what this was but I see tray when I look at it.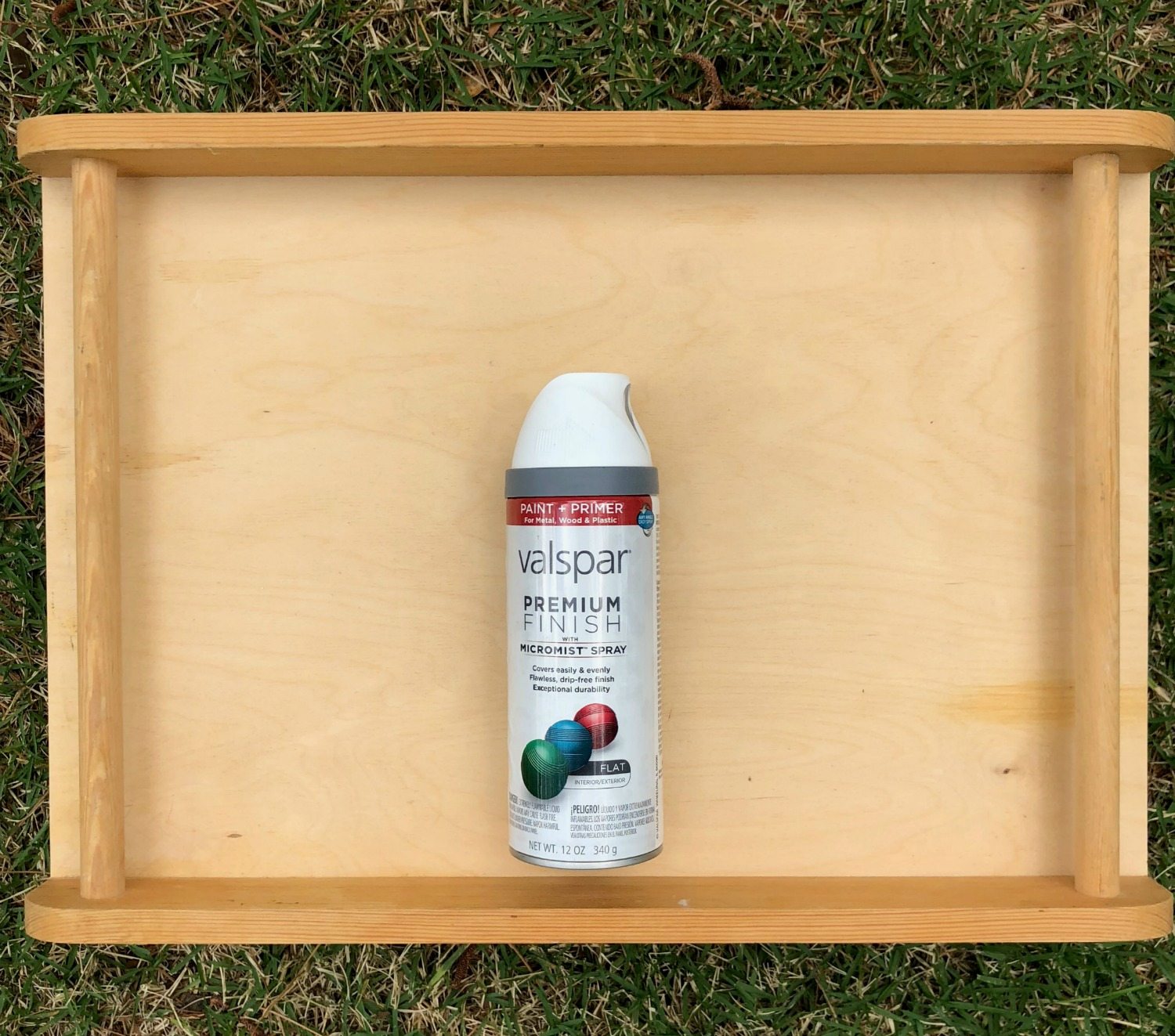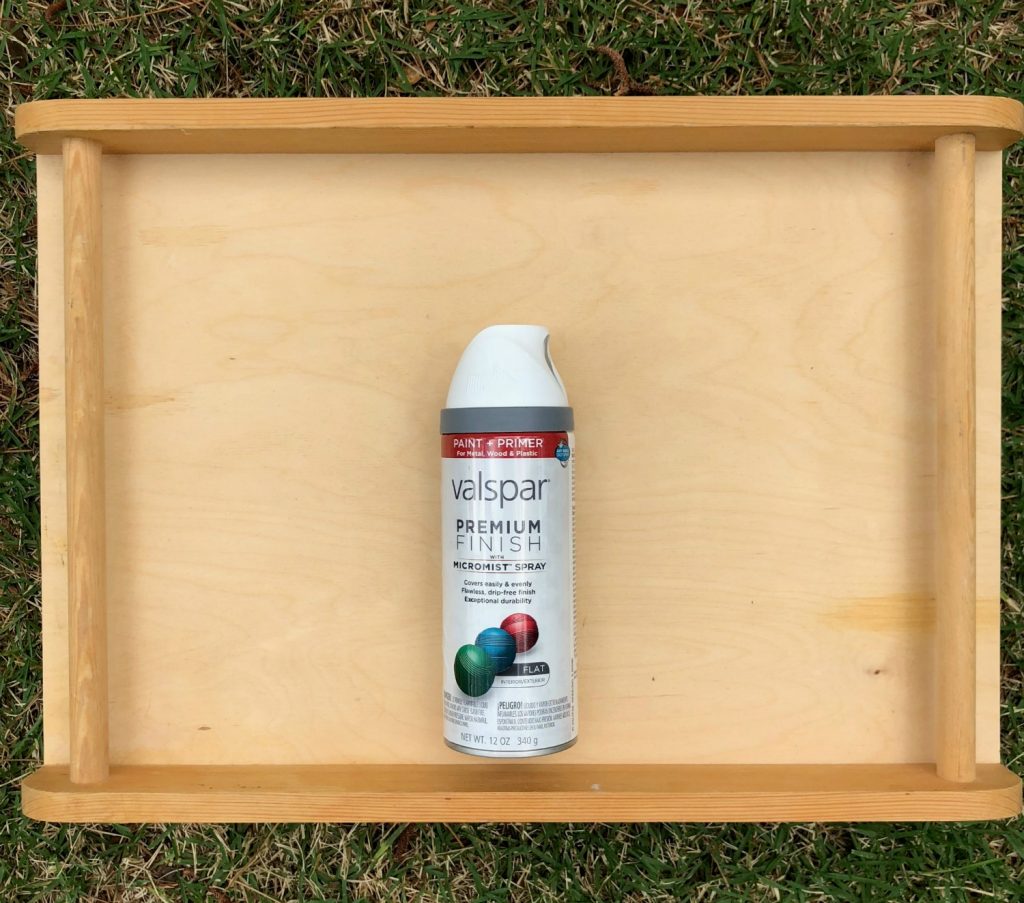 Supplies used to transform this thrift store tray (or use a tray you already have).
Tray
Craft Paint
Sponge brush
Sand paper
Stencil or Silk Screen Transfer (see all stencils Silk Screen Stencils I am an independent designer for Chalk Couture)
Chalk paste in these colors: Black, Thai Teal and  Canary
Dust or clean your tray, between the thrift store and being stored in the garage this one was a little dirty.
Sand tray if needed, mine was a little rough in several spots. I used 220 grit sand paper.
Paint the tray with any spray paint as directed on the can. I applied one coat and let it dry completely.
Paint stripes, I did not use painters tape but you can. I wanted a free-hand striped look. You can use any craft paint that you have on hand.
Sand lightly to distress (optional)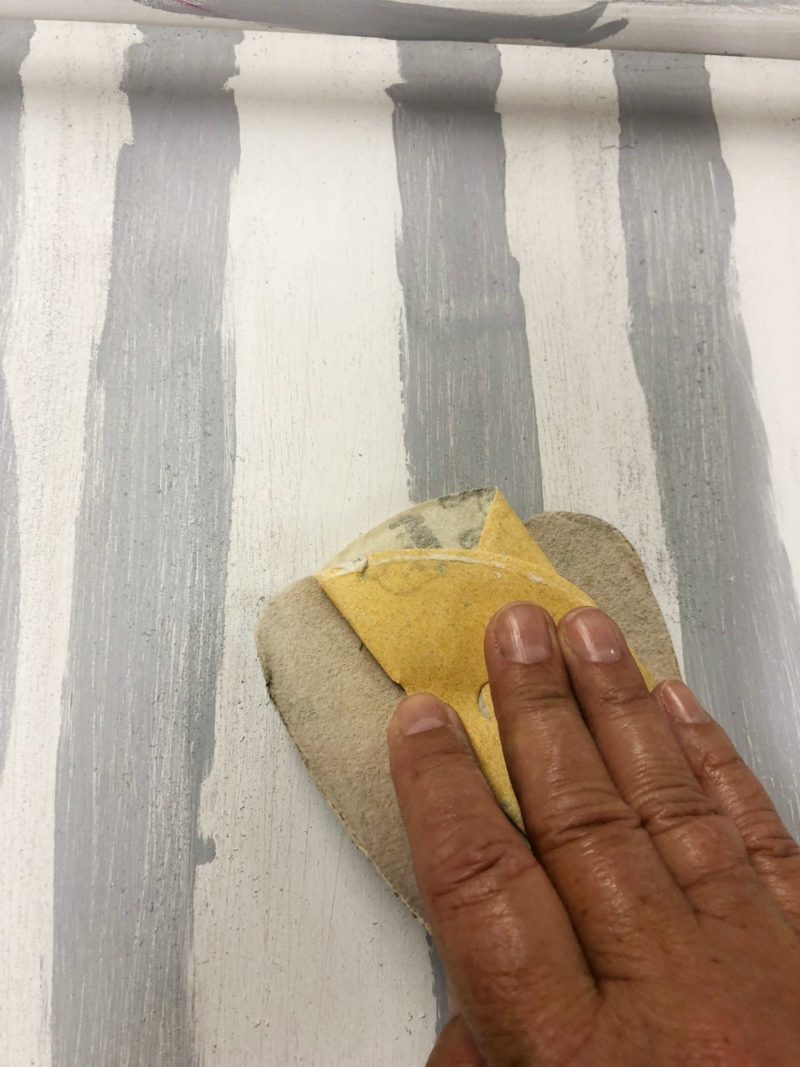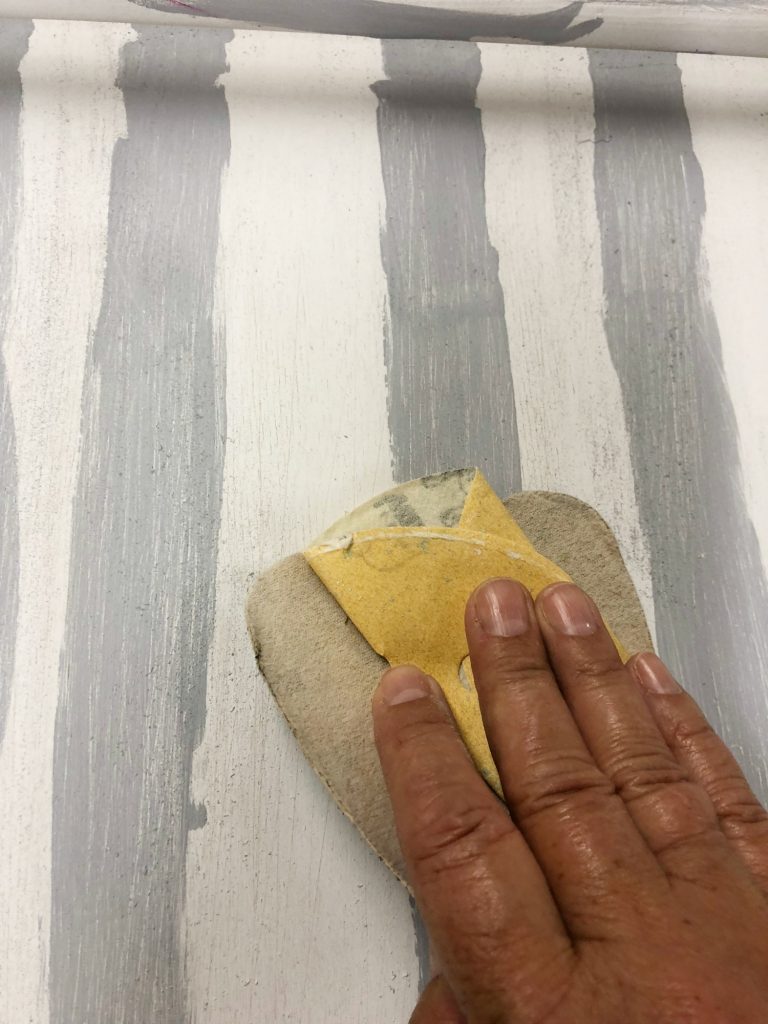 Apply top coat of clear polyurethane. Let it dry.

Apply stencil or transfer. I used a Chalk Couture transfer and Chalkology chalk paste.
Watch the video for more details on the Thrift Store Tray Makeover
Spray with polyurethane to protect your stencil/transfer design.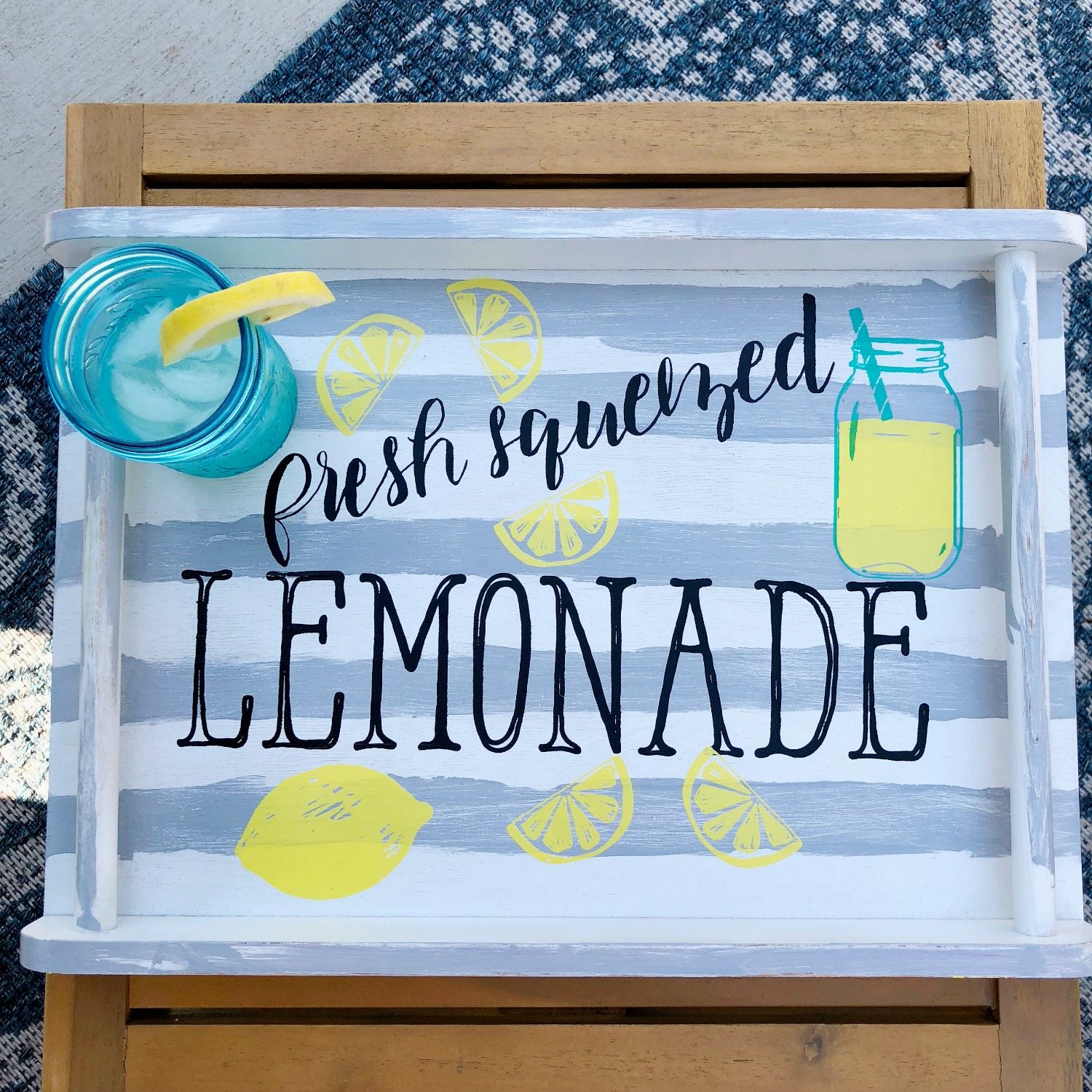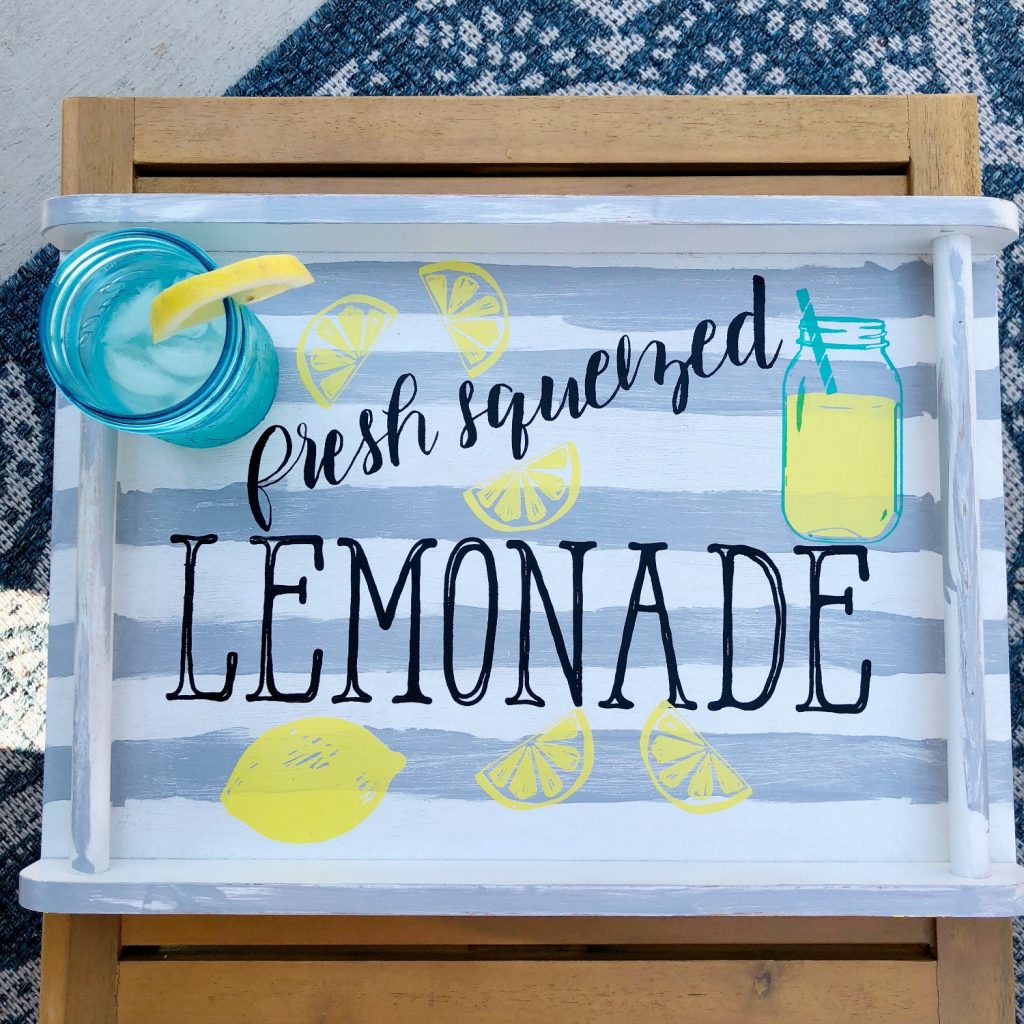 I hope you enjoyed this little old wood tray makeover!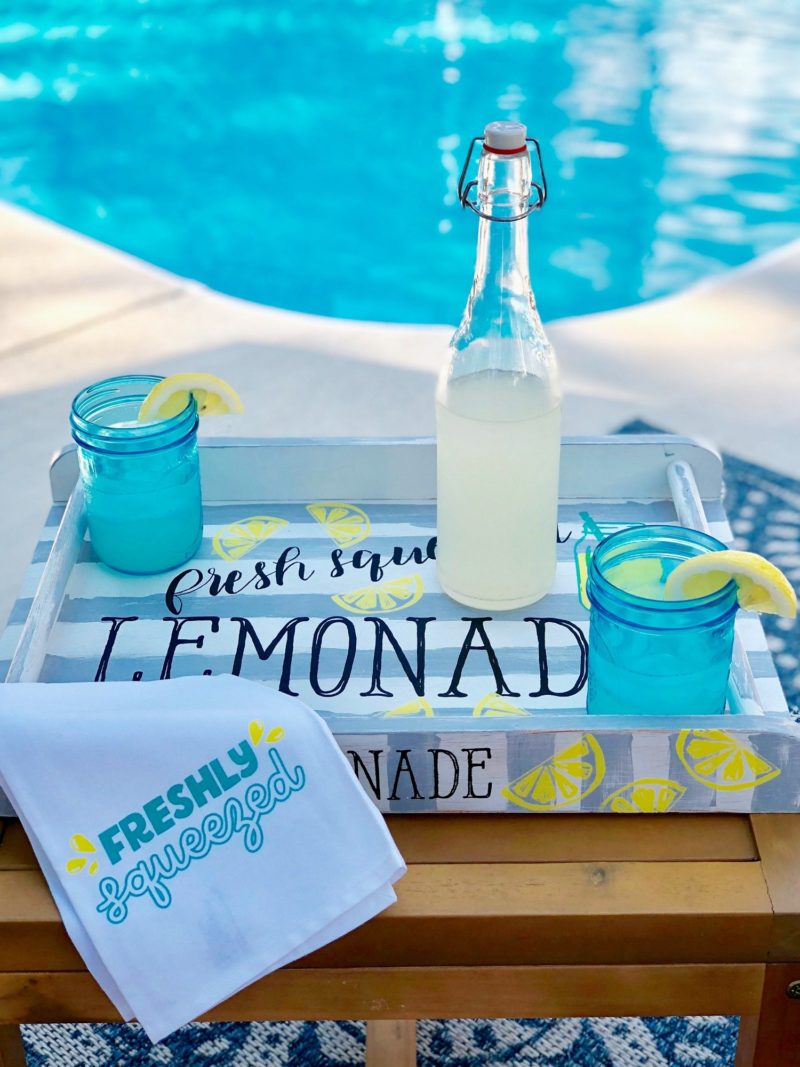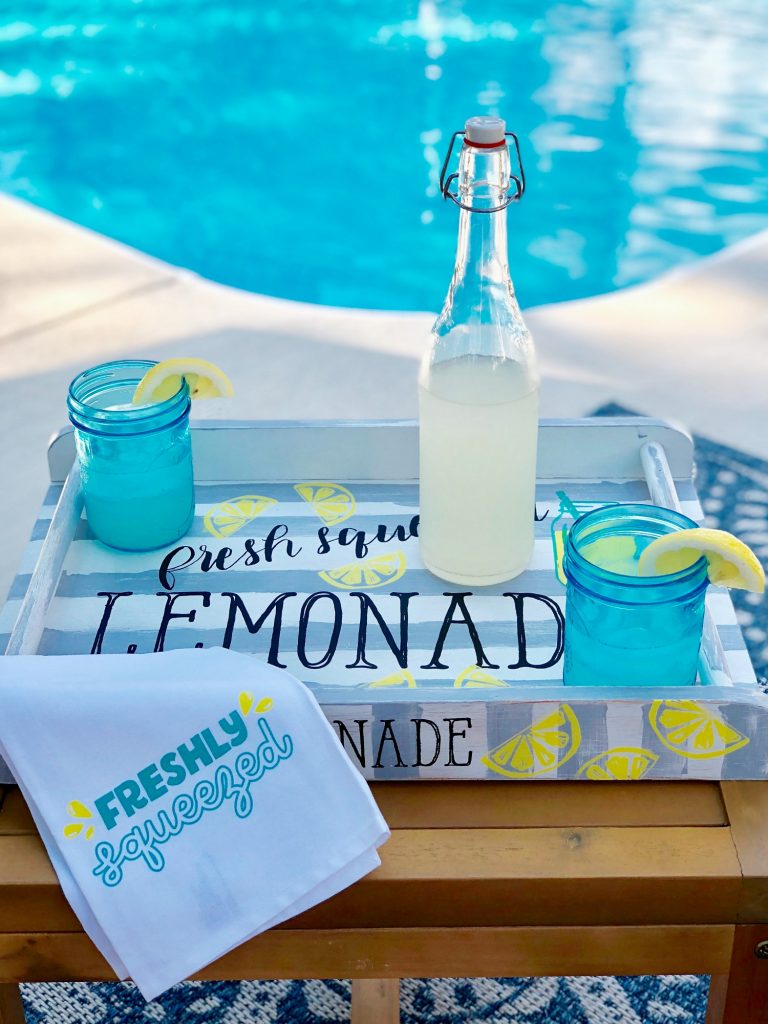 Be sure to check out all the other Thrift Store Transformations: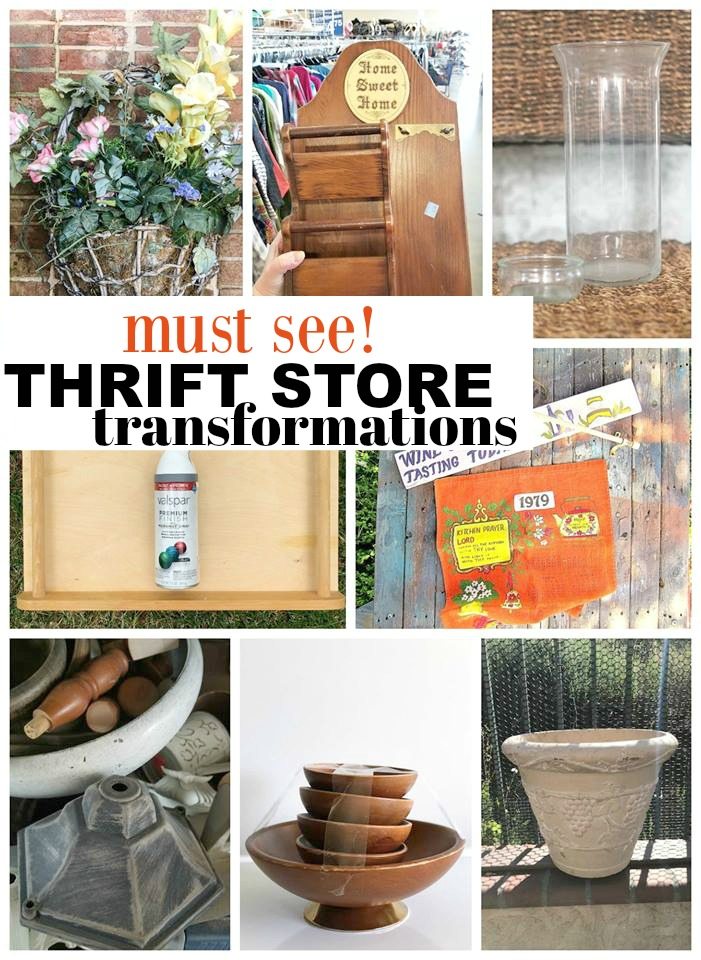 Pin it for later, and get out and find you a wood tray to paint  🙂