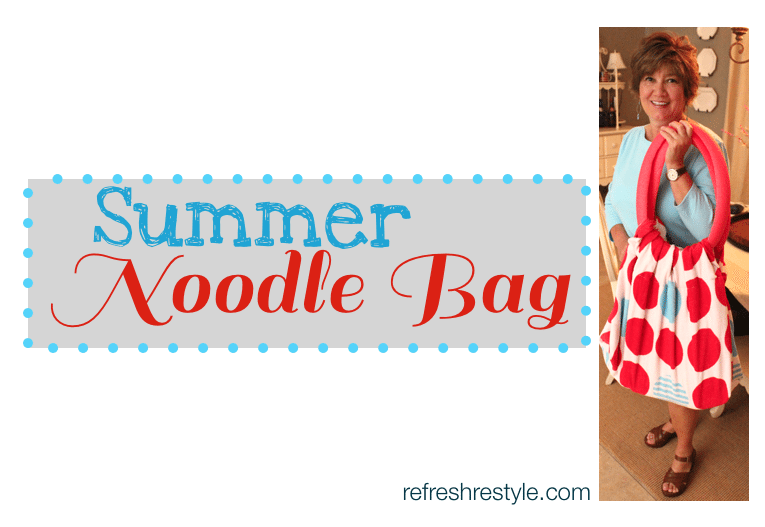 The Dollar Tree noodle is so versatile.
I decided to create a summer Noodle Bag
Supply List
Beach Towel
Noodle
Sewing Machine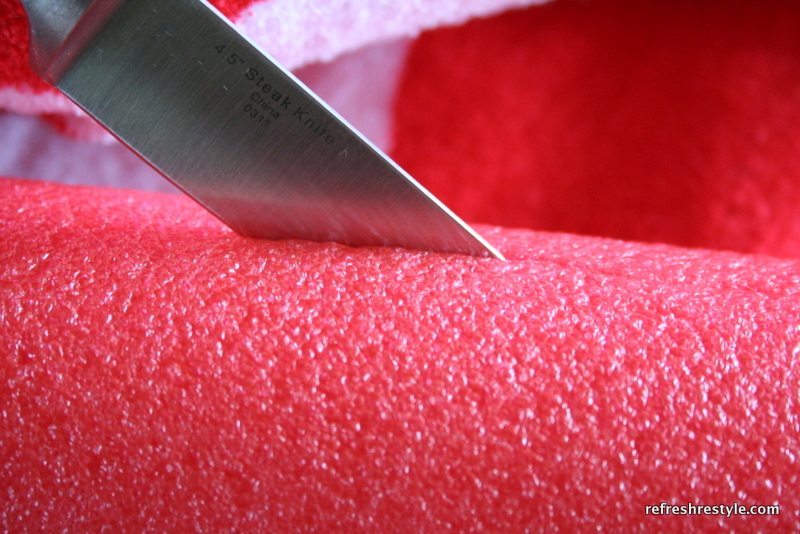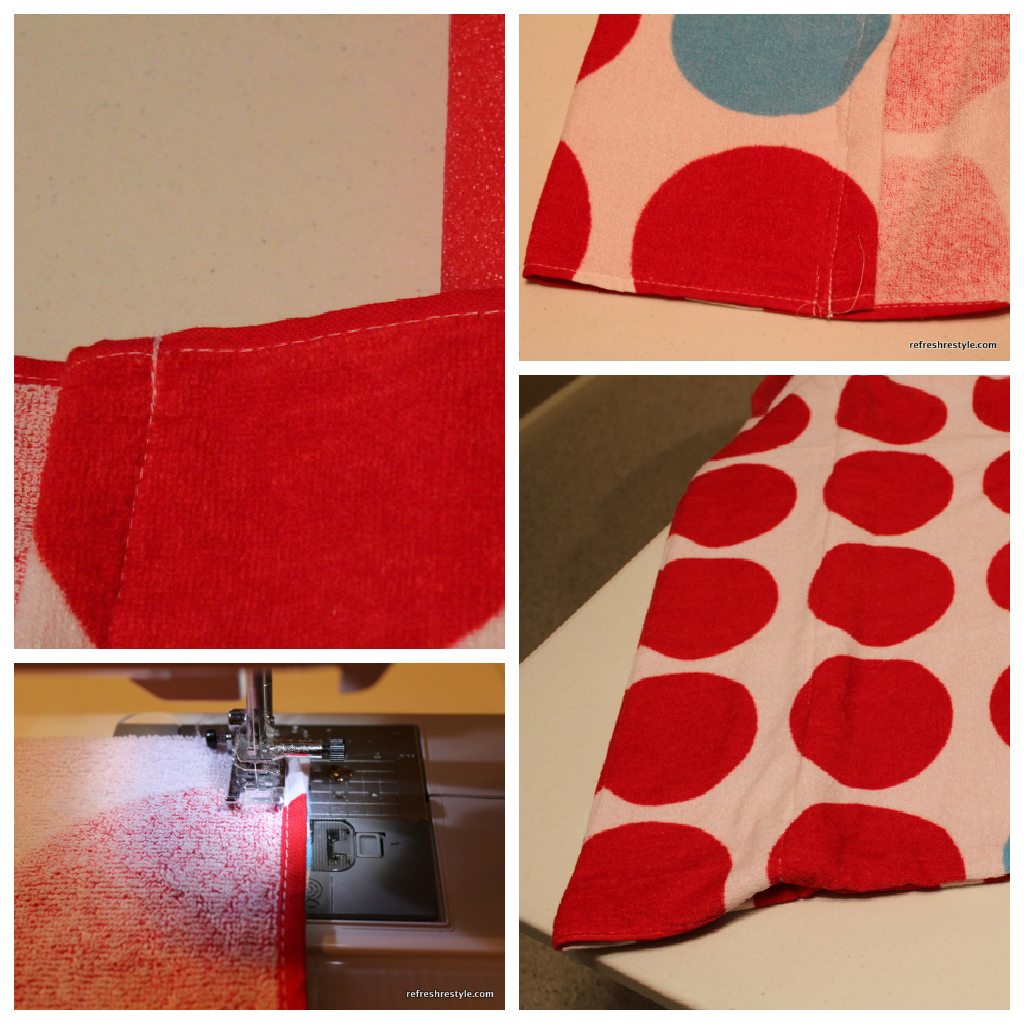 Steps:
Cut the noodle in half with a knife.
Fold the towel over, to see how much space is needed to create a handle with 1/2 of the noodle.
Sew each end (the noodle will be threaded through).
Sew side seams, stopping before getting to the space for the noodle.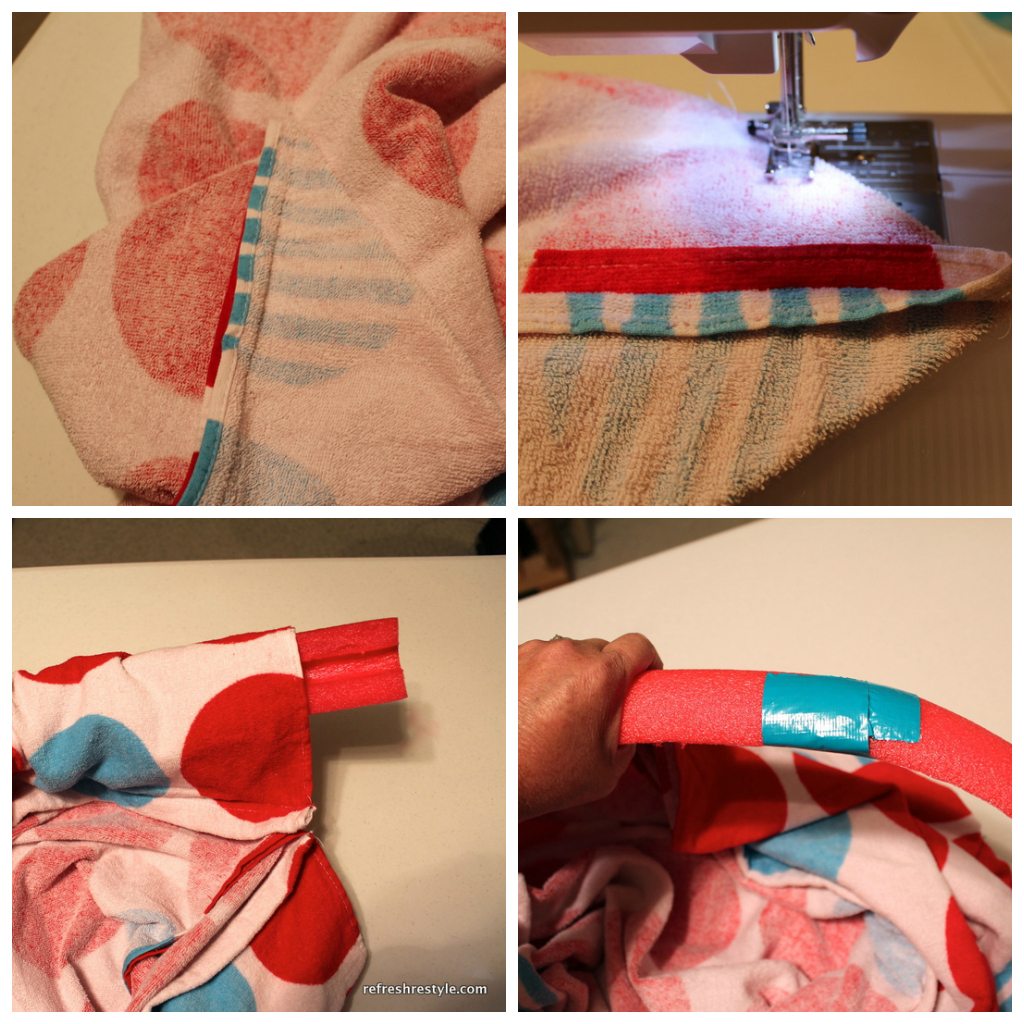 To create the flat bottom, I turned the bag inside out, measured across the bottom and sewed across, do this on both sides. (optional)
You can make the bottom any size that you want, my measures 5″.
Turn it right side out, insert the 1/2 noodle and use duct tape to create the circle.  Do this for both sides.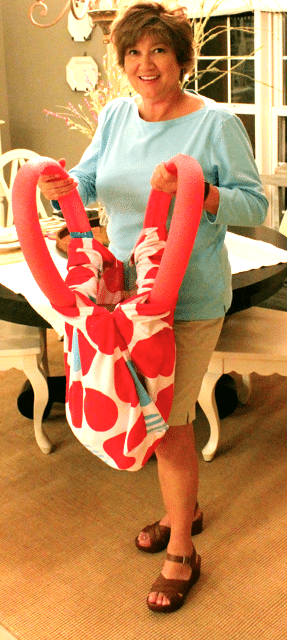 Fill it up with your towels, magazines, sunscreen etc.

The Party is on all 4 blogs! We love our noodles!
Debbiedoo's Noodle Party
Fox Hollow Cottage Noodle Party
Mom 4 Real Noodle Party
Its time for you to link up your creation!