Current obsession: Teal Home Decor Accents
What's not to love about teal home decor accents? I hope to add a few to every room, life is too short not to enjoy color in your home. One of the reasons I painted all my walls white was so that I could add color with my decor pieces.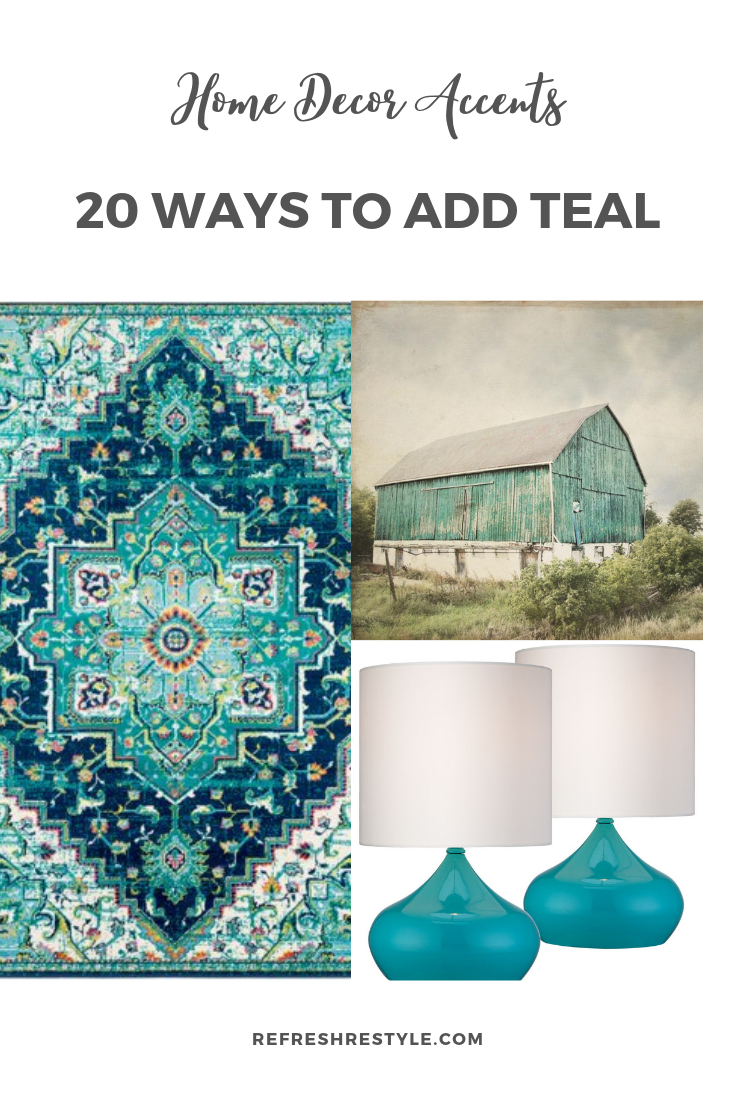 I love to add any shade of blue to my home decor. While working on ideas for the lake condo I put together some of the looks that I am loving. Whether you live on the coast, near a lake or you are land locked, you can enjoy the calming affects of teal. I have added my affiliate links, just click on the pics.
(CLICK ON EACH PHOTO TO SHOP)
Coastal Art Shades of Teal
[show_shopthepost_widget id="3681020″]
For the lake condo, I will be stepping away from my beloved farmhouse style but I could not resist adding these to the mix!
Farmhouse – yes teal farmhouse art accents
[show_shopthepost_widget id="3681029″]
Lamps are like jewelry, they are that little addition to home decor that will add a finishing touch. They are a great place to mix up your decor style. I love all of these!
Lamps – Easy way to add Teal Decor
[show_shopthepost_widget id="3681030″]
[show_shopthepost_widget id="3681031″]
A room with a beautiful teal rug just says, come in and relax. Not to mention what a beautiful conversation starter. Get out of the boring rug box and let your feet enjoy these teal beauties. From bold to subtle, these home decor accents are sure to spice up your space.
Rugs – Perfect for adding accent decor
[show_shopthepost_widget id="3681032″]
[show_shopthepost_widget id="3681044″]
[show_shopthepost_widget id="3681046″]
I am working weekends to get the lake condo decorated with all my teal home decor ideas, can't wait to share those with you all! Actually I will be adding various shades of blue. Recently I read that blue (any shade) is considered calming and serene, no wonder it's one of my favorites to decorate with.