Hey guys, I want to catch you up on our latest adventure. Last month, we bought a condo at Lake Martin. I've been sharing a few things on Instagram, check out the Lake Martin button if you want to. I ran out of rooms to makeover here at the house so… I'm just kidding, we had a condo here a few years ago and we just could not stay away.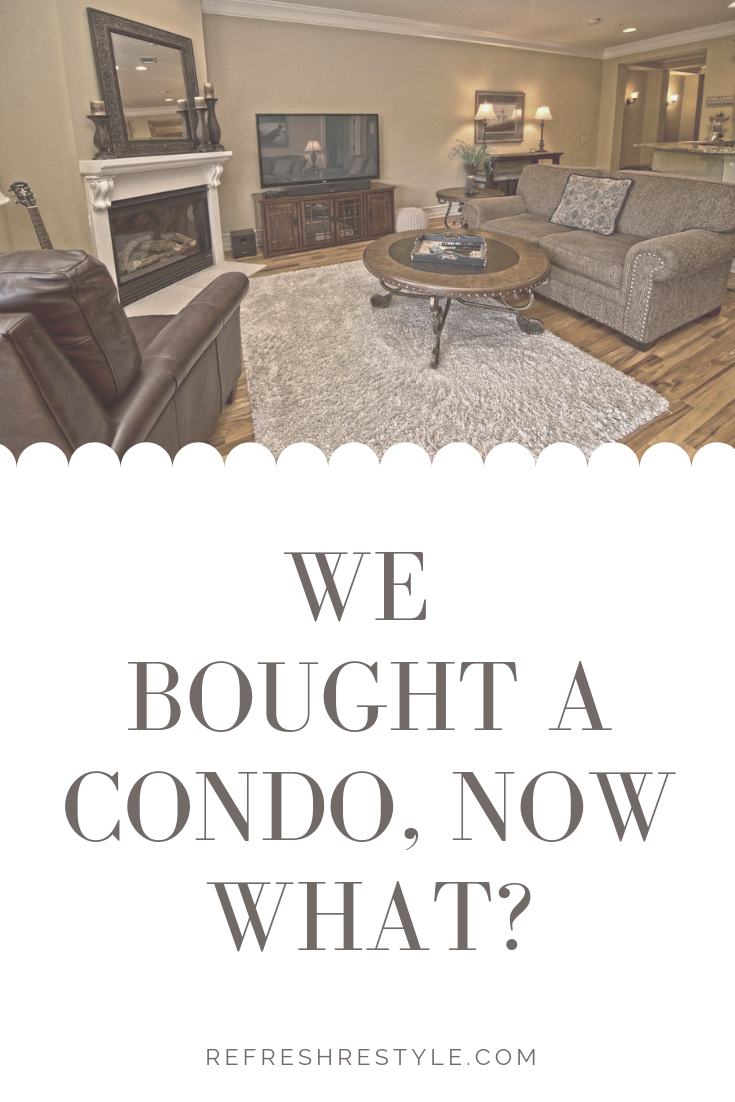 The condo is located in Dadeville, Alabama inside the community of Still Waters. It's a beautiful neighborhood, I can't wait to take you along this journey. I have so many plans for refreshing this place.
We're all smiling just like Murphy. The drive from where we live to the lake is 3 hours and she's not crazy about that but when she gets here, she loves it!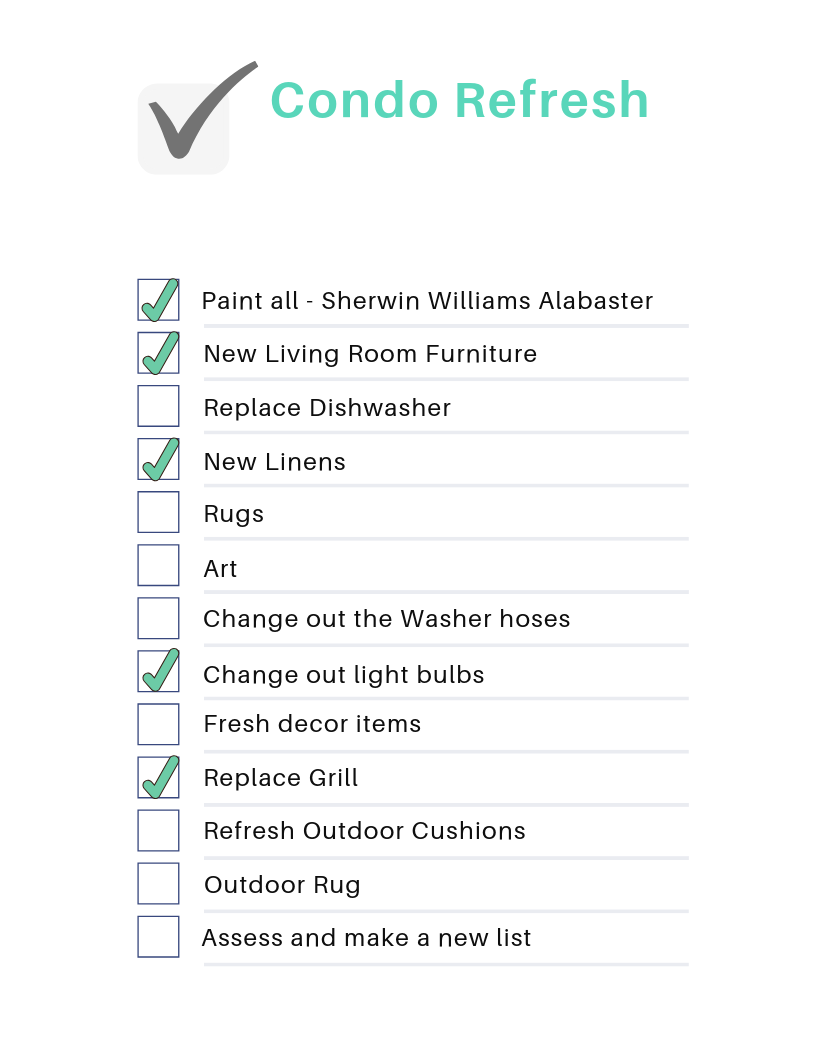 I came up with this list of things to do and you see the last one! It's true, one thing leads to another, especially in home refreshing. You can see that I've already checked off a few items! Don't worry, I will be sharing the shares over the next few weeks. Aren't those floors gorgeous? Most of these are cosmetic. Some are precautionary. When you live in a condo or apartment type setting, water damage occurs. We know the washer and dishwasher are the same age as the condo. They are also two sources of possible water leaks. Did you know that washing machine hoses wear from the inside and never see the damage until it's too late. Those are just a few of the reasons, we also turn off the water before we leave. Be sure to turn off the ice makers and water heater too.
Here are a few of the rooms before. We closed and just came in and took a few photos, totally not staged for beauty shots.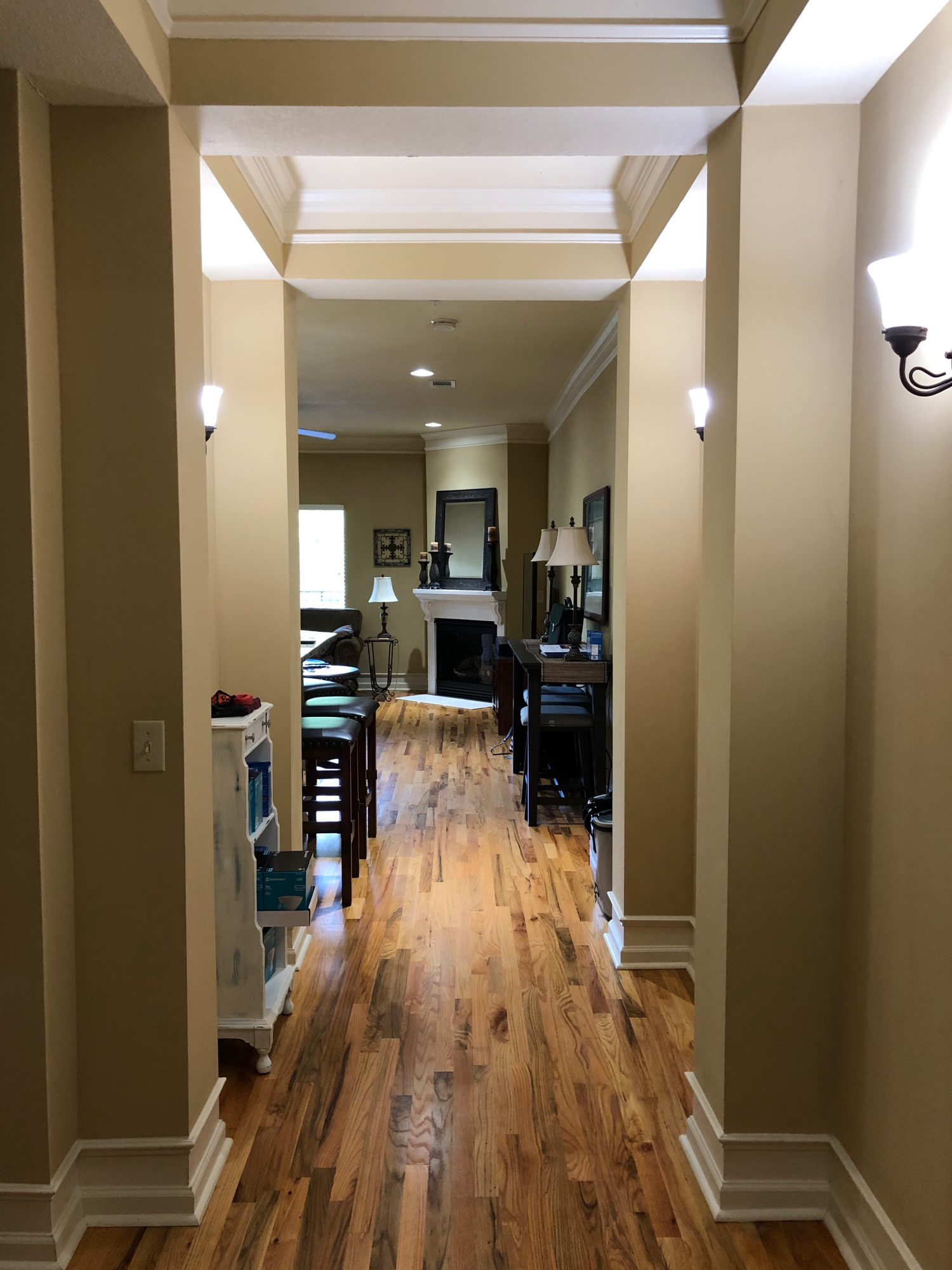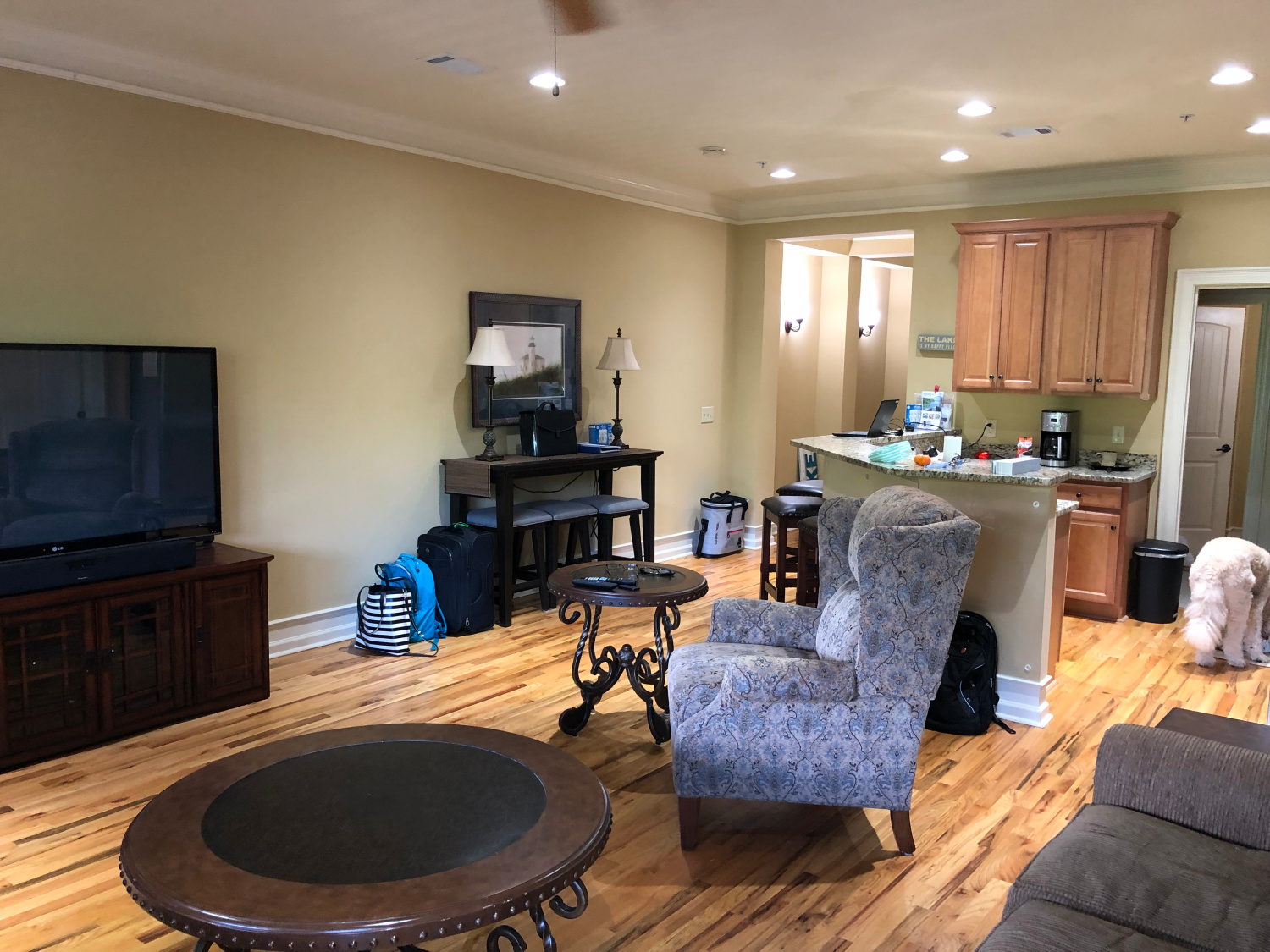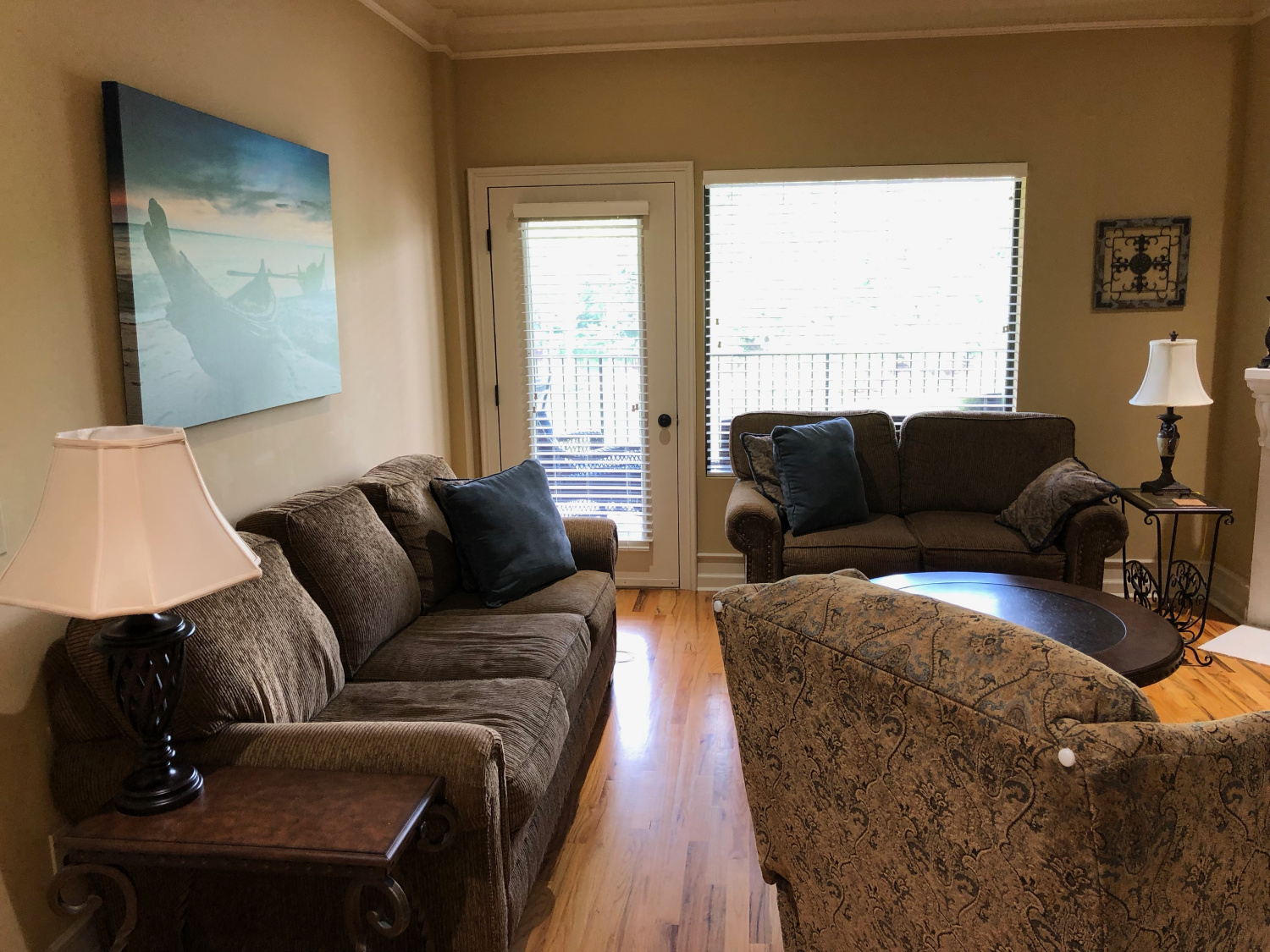 I believe the condos were built in 2007 or somewhere around then. The popular paint color at the time was Tobacco Road. I even had it in my home at one point. Can I just say, that I'm over the gold tones! You may have noticed on my check list above, we had everything painted Sherwin Williams Alabaster. I just chose a different sheens, flat for the wall paint, satin for the trim and semi-gloss for the cabinets.
LAKE MARTIN CONDO – BEFORE & DURING REFRESH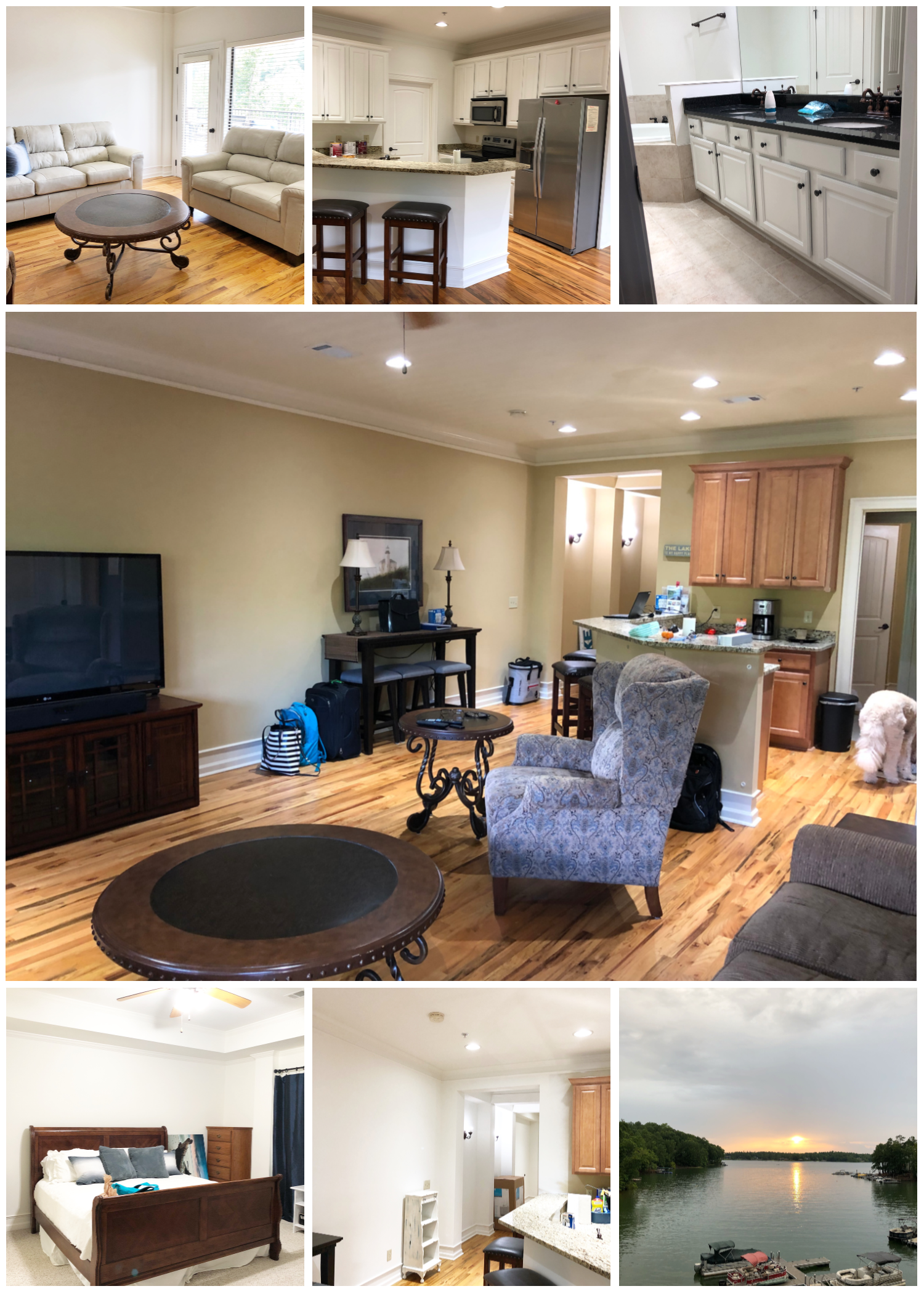 Here's a collage of photos, the middle one is before and the rest are during. Changing the light bulbs to daylight and the walls to SW Alabaster has created a light and bright space. I will be adding lots of blues, from teal to navy to add pops of color throughout the condo. I think blues are perfect for a lake or coastal home. I have several things ordered and can't wait to jump on here and share more!
CLICK HERE TO SEE:
TEAL HOME DECOR ACCENTS – Perfect for lake life, beach life or any space!