It's time for the Dollar Tree Squad to share their easy DIY ideas for affordable home decor! Today I'm sharing an idea for a Rae Dunn inspired scroll. Super cute for wall decor, it's perfect for my office. Be sure to go visit my friends at the end of the post and see what they created.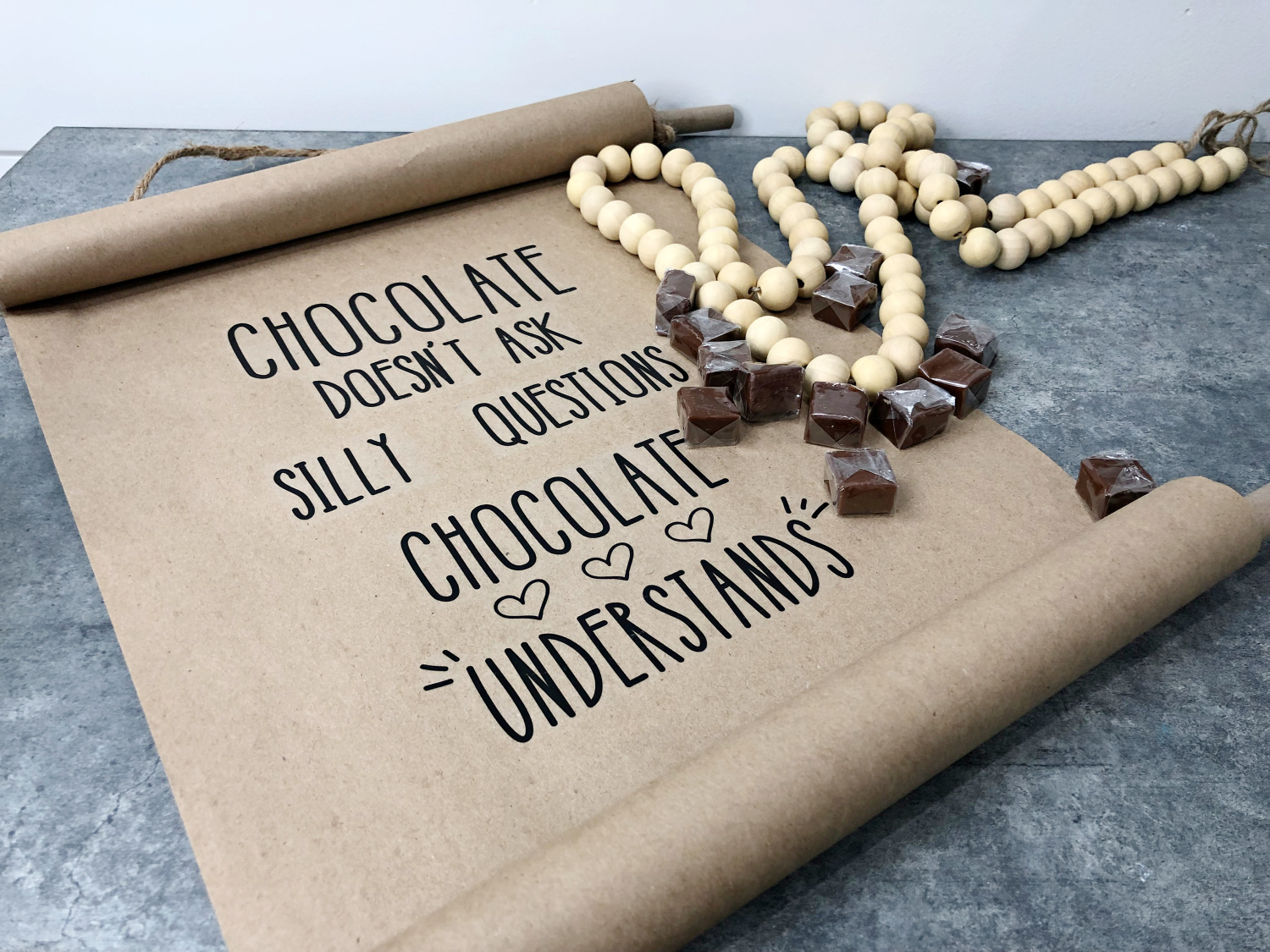 I love everything Rae Dunn but I don't have a huge collection., don't get me wrong, I want it all. You can see a few more Rae Dunn items in my Amazon shop, affiliate links included: Rae Dunn Favs
Supplies from Dollar Tree for Rae Dunn Inspired Scroll
Kraft Paper (Y'all check the other paper too, Dollar Tree has super cute wrapping products.)
Glow Necklaces
Wall Decal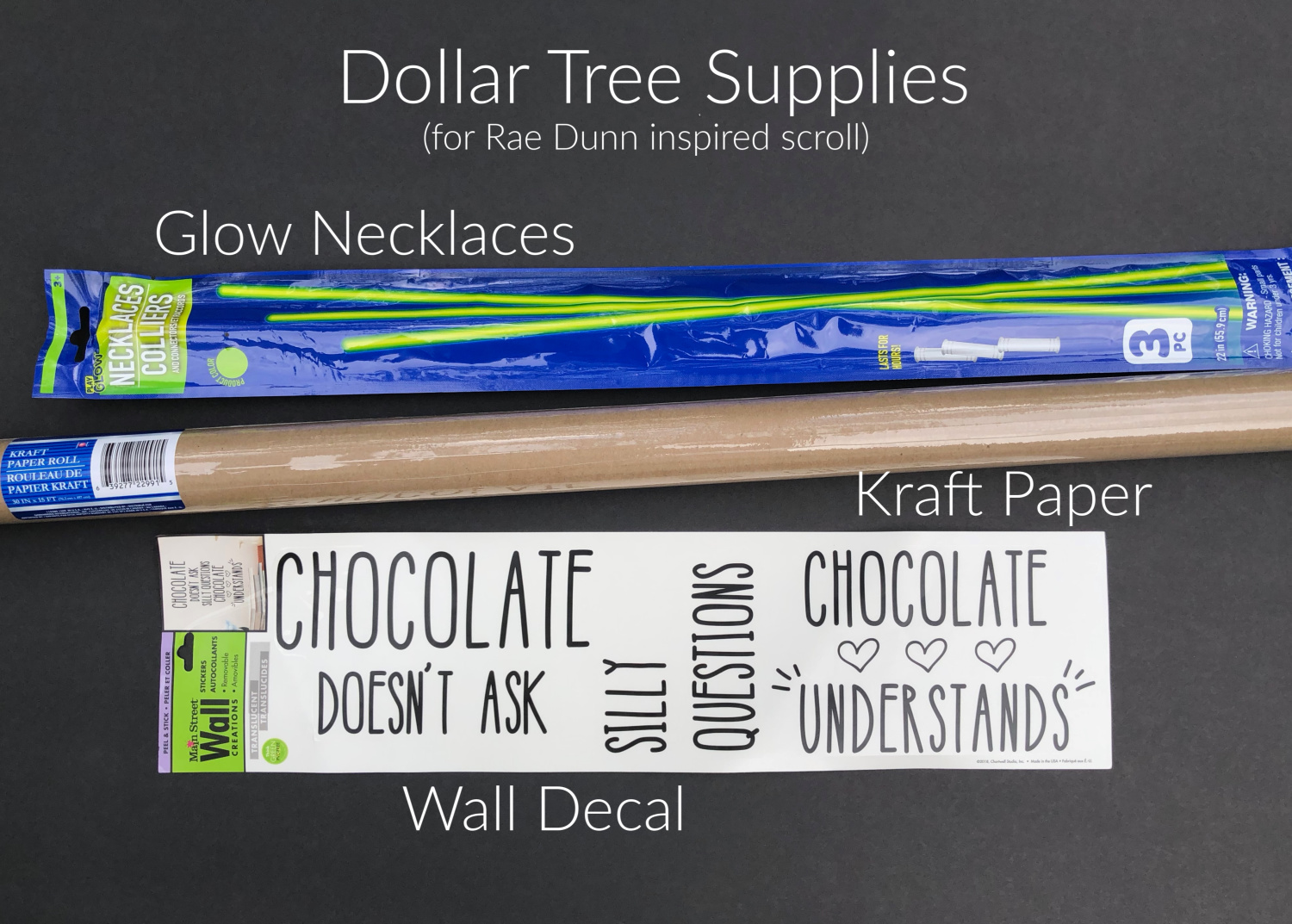 Directions for DIY Scroll
Unroll kraft paper
Apply decal
Trim kraft paper, leaving 3″ on each side of the decal and 4″ on each end
Trim glow necklaces for creating the rod to hold the scroll, leaving a few inches excess on each end.
Use twine to create a hanger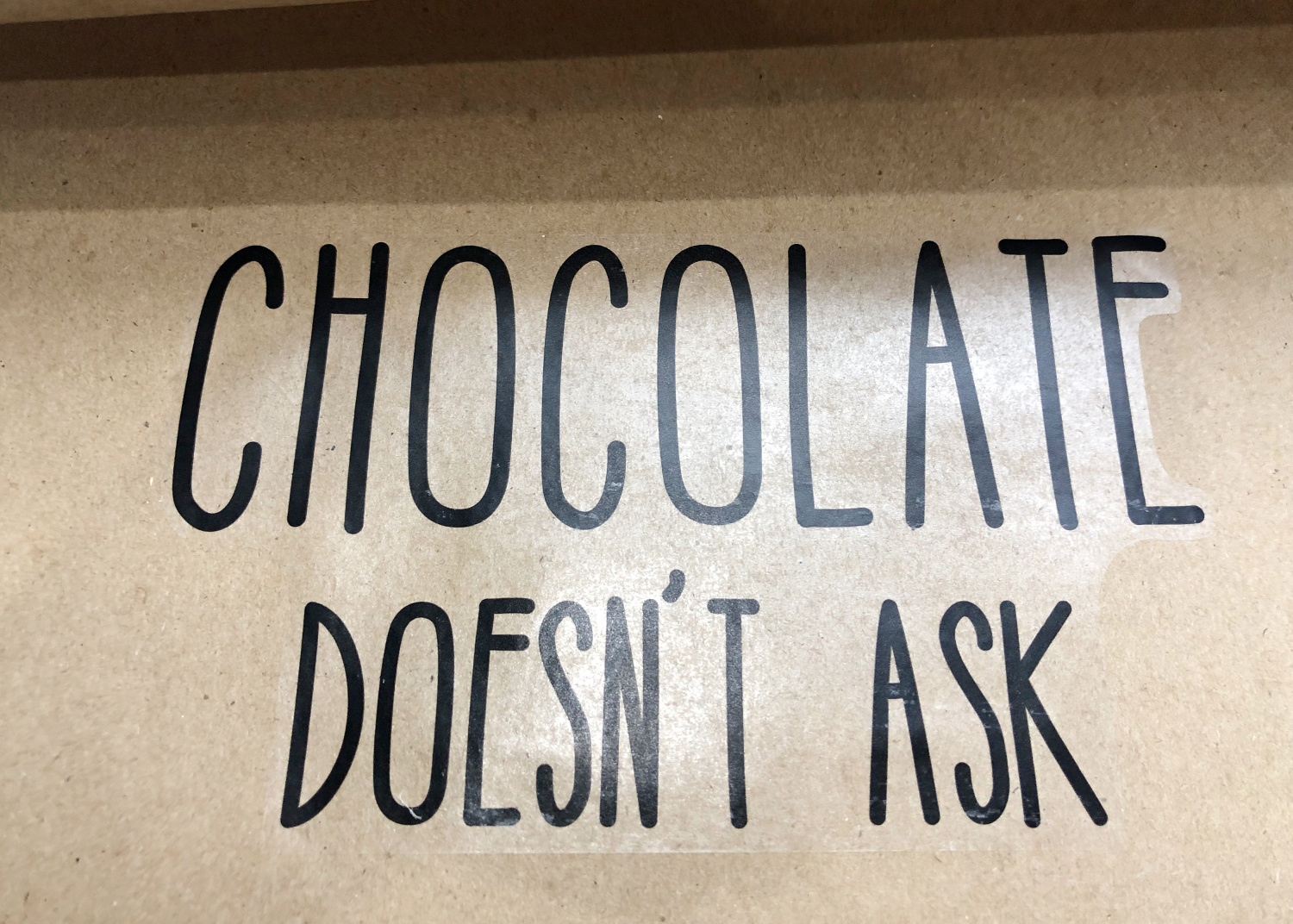 Use an old gift card or credit card to smooth the decal down. The decal seems to disappear into the paper after adding pressure.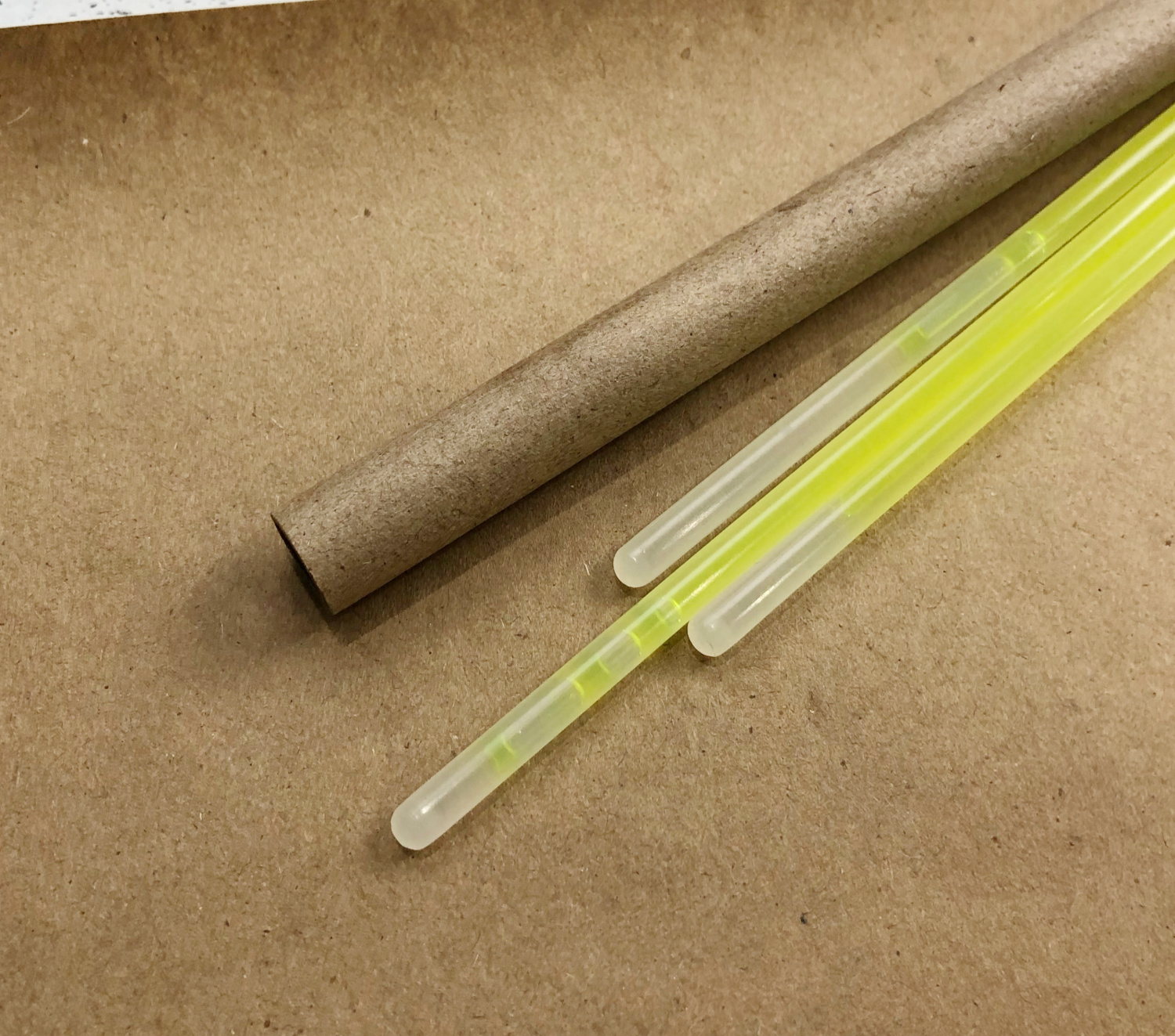 The glow necklaces were in a small cardboard tube, I cut pieces of it off to to cover the ends of the necklaces. Use tape to attach the pieces of cardboard to each of the necklace.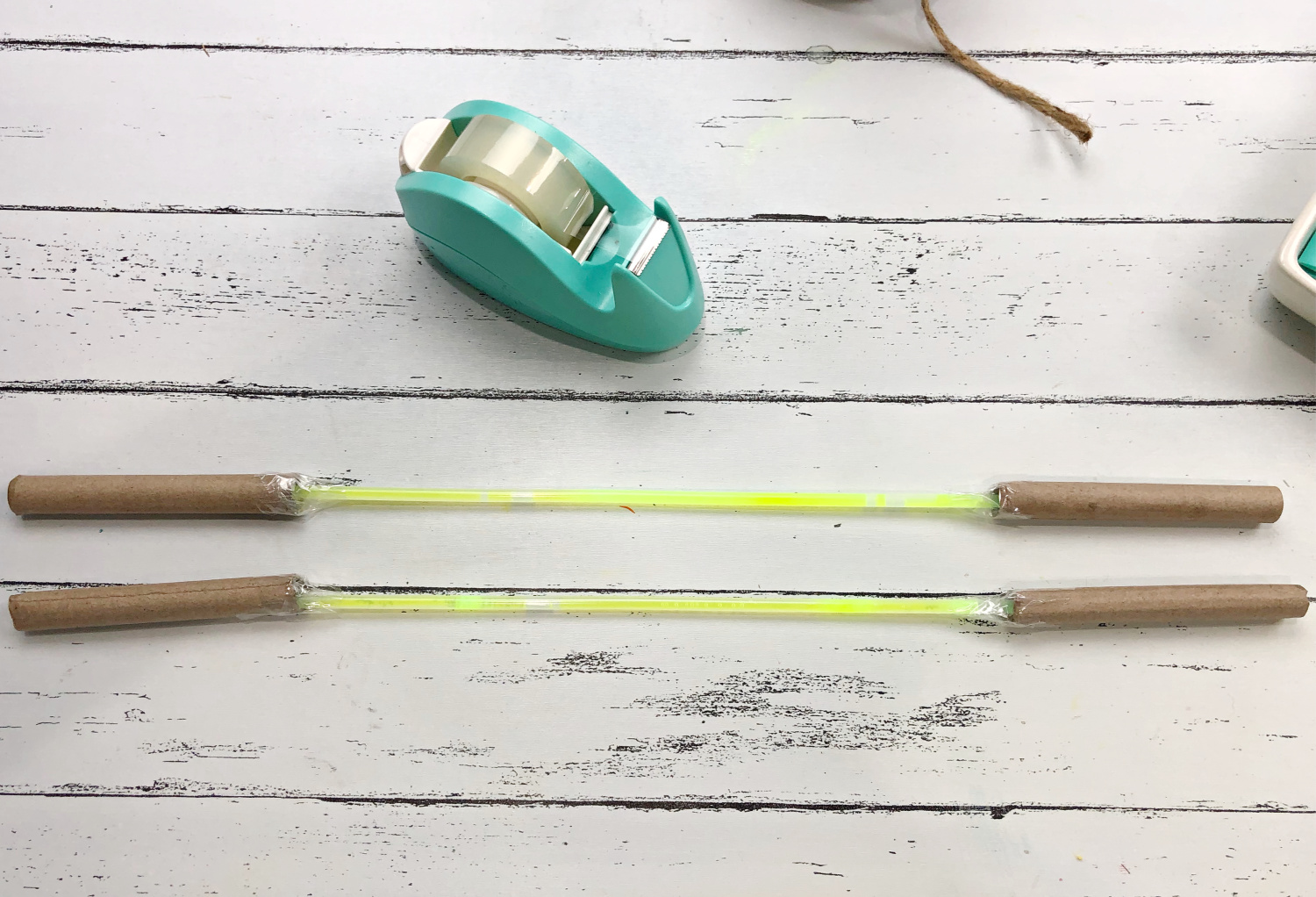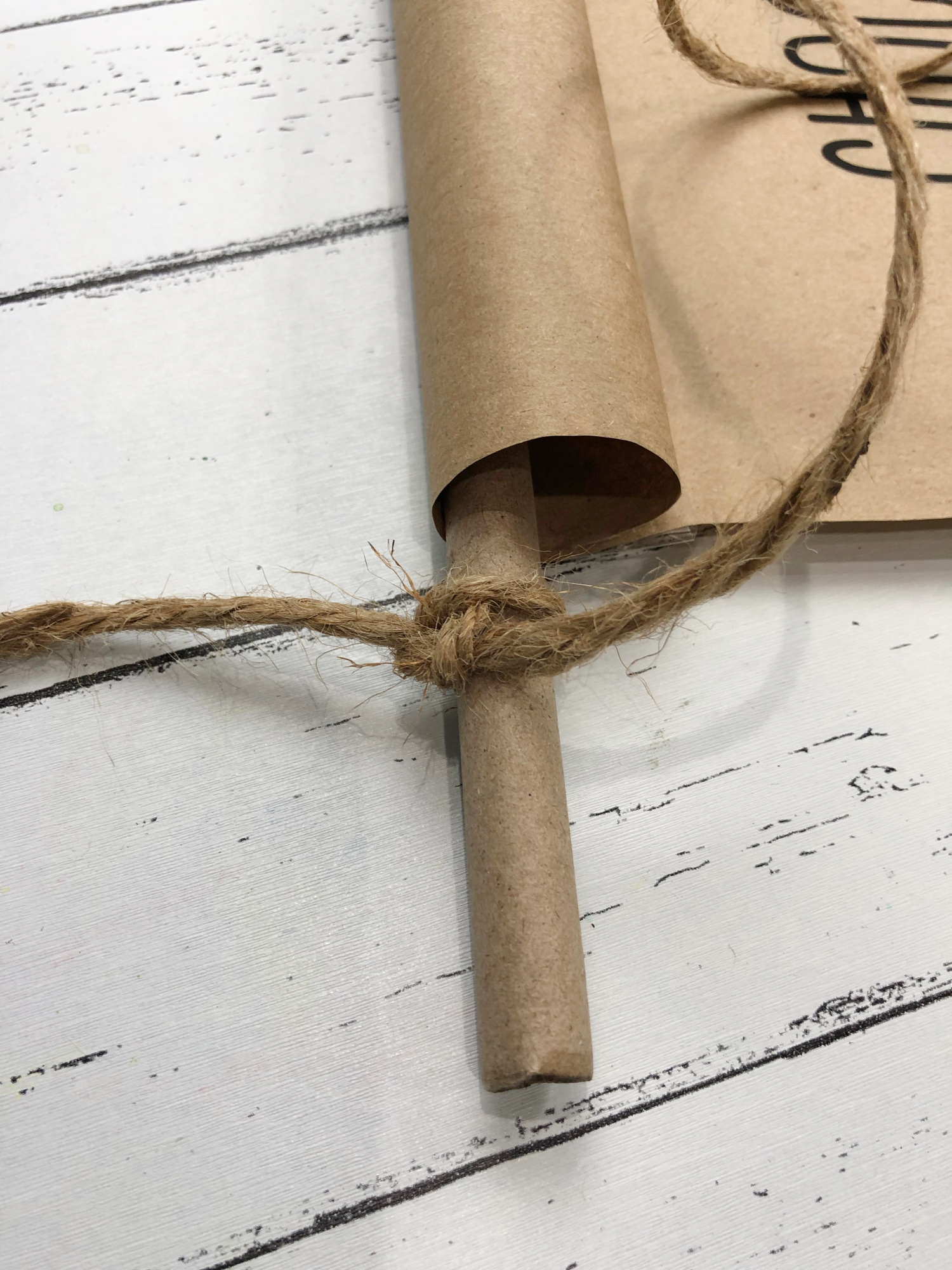 Tie a know and trim excess twine, you can make it as long as you'd like.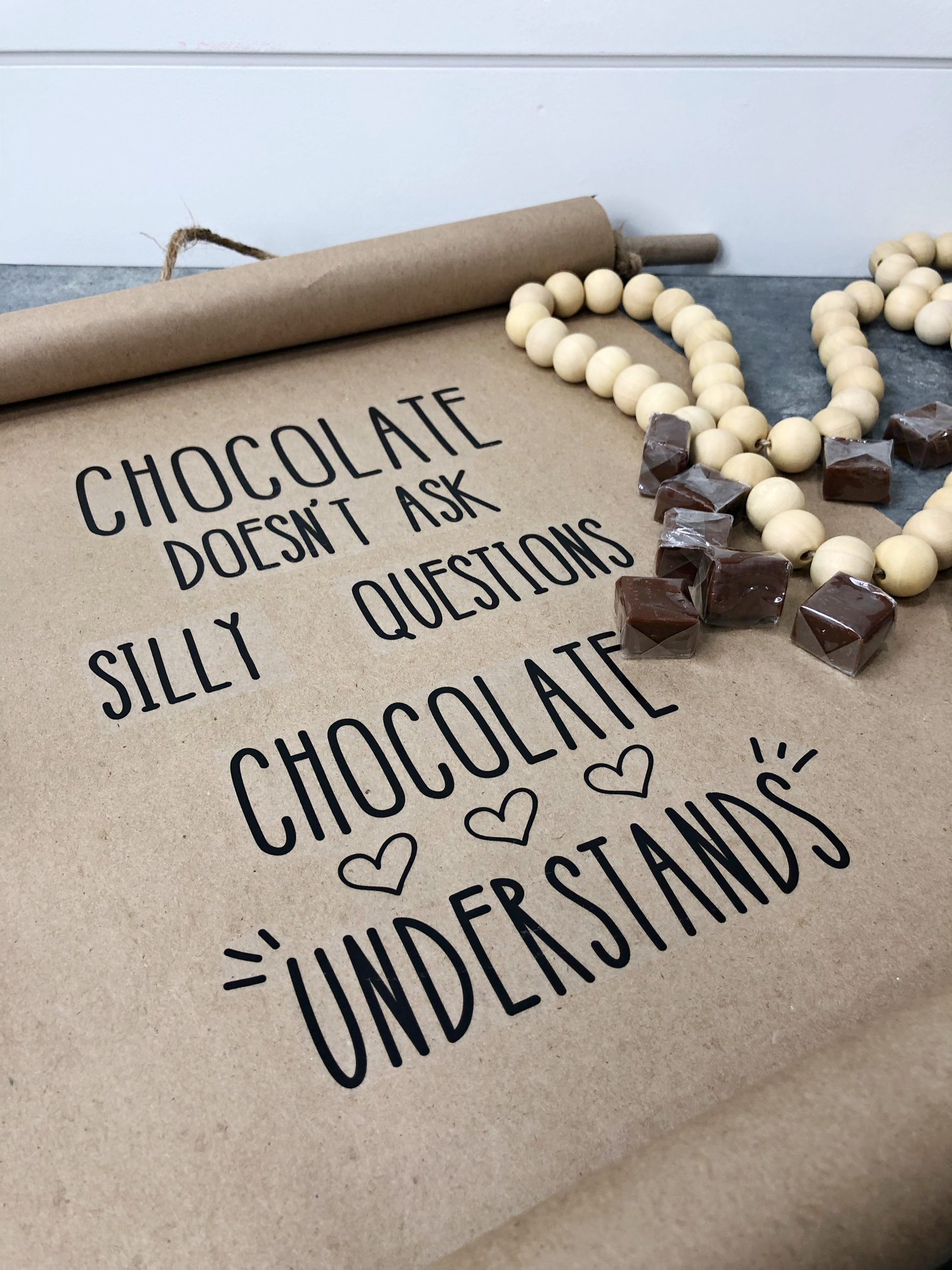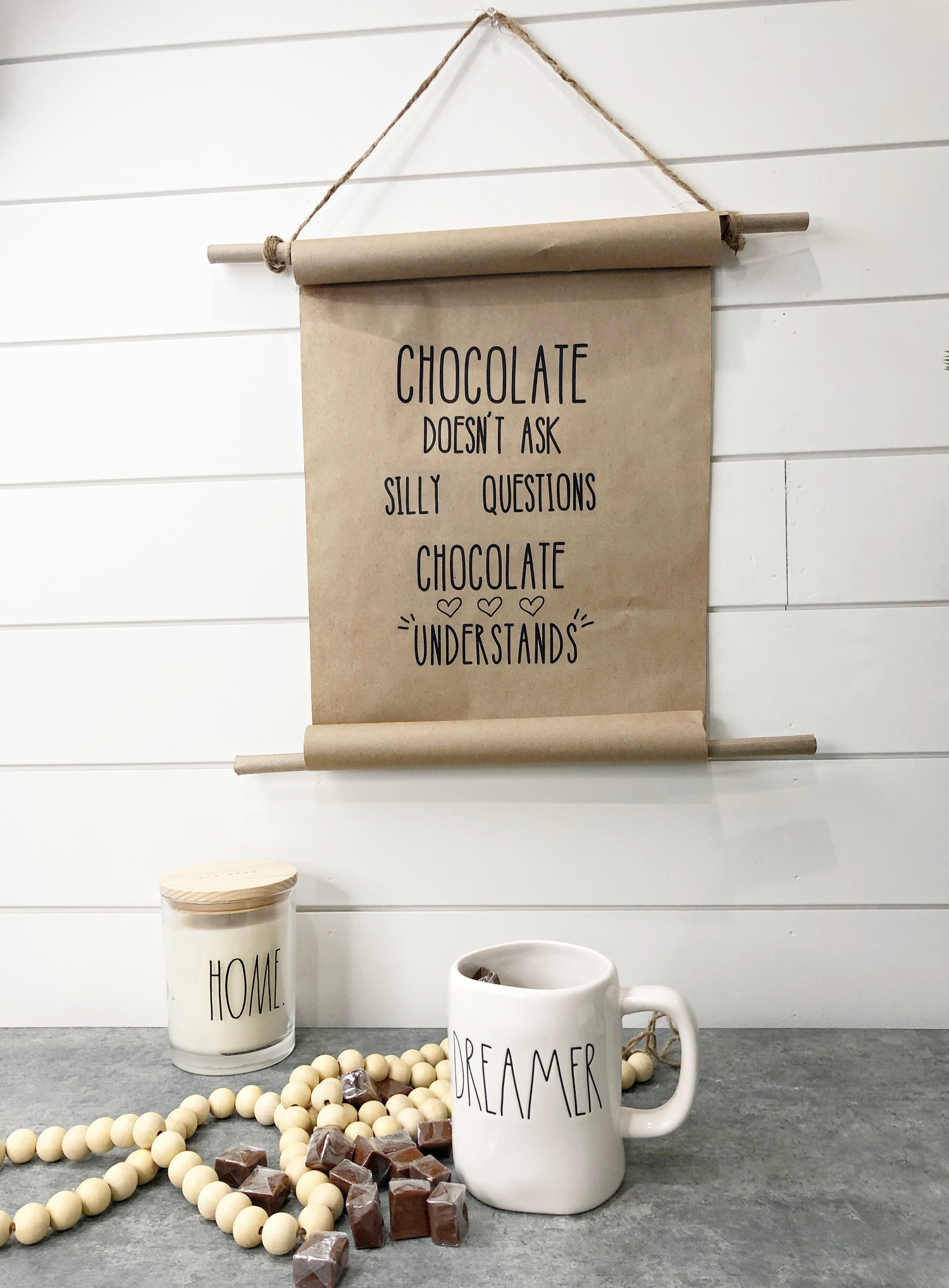 I totally agree with this statement! Chocolate understands! Where would you hang this DIY Rae Dunn cutie? Don't love a great piece of chocolate and a fun decor idea and it's affordable!
Pin it for later or when you need chocolate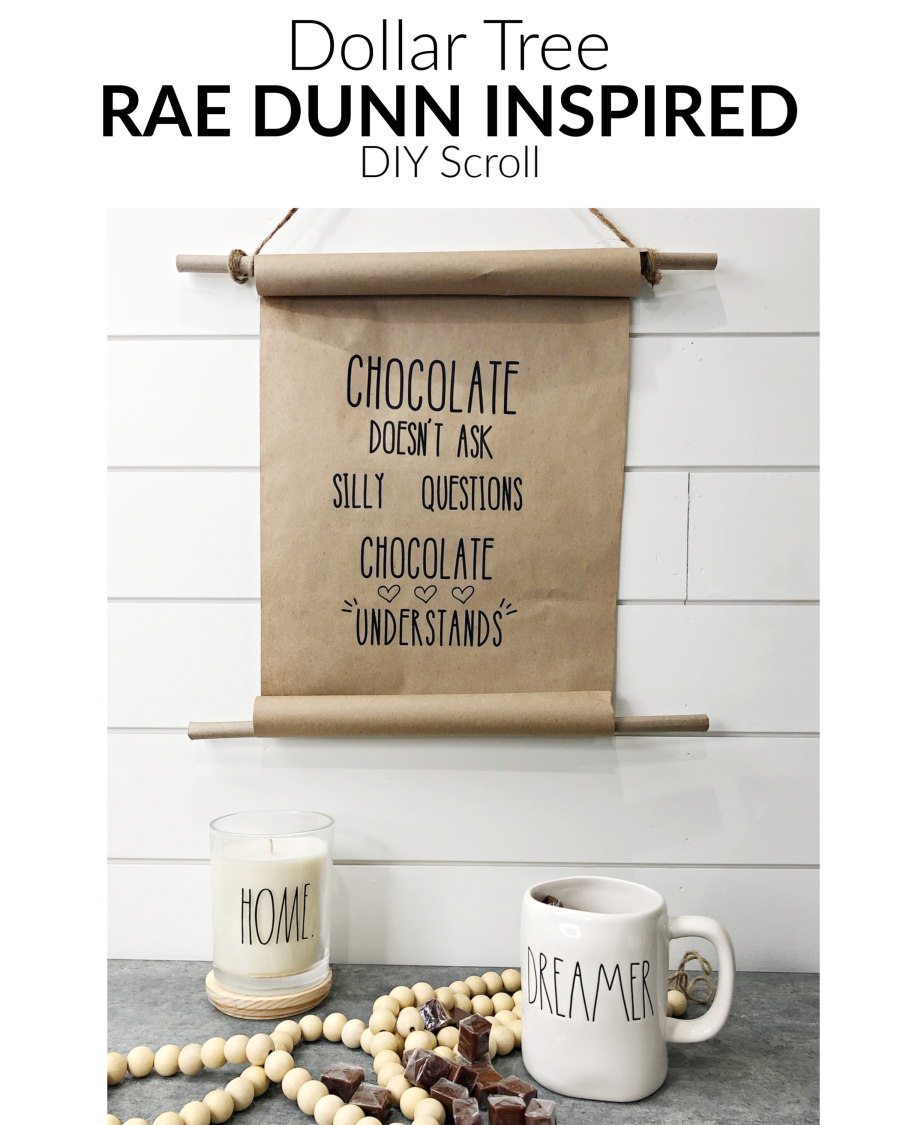 MORE EASY DIY IDEAS FROM DOLLAR TREE
Click here to see how to create a: DOLLAR STORE SOLAR LIGHT