Being a self taught blogger, using WordPress, I am slowly learning things!  I will be adding a page to my header (just figured out that I could do that!), thanking everyone that features me or any prize winning brilliant (LOL) ideas that I share!  I hope you'll check it out when you visit my blog.  I went back and came up with some and I will be digging deeper, to add more.  If I'm lucky the page will continue to grow and I will continue to learn.
Here are some of the great people I'd like to thank:
I was featured At The Picket Fence! Love this blog and these sisters! Go over and check them out, they've got great ideas and they share the ideas of others! They are promoting me as Blogger of the week!
My burlap canvas transformation was featured on Inspiration Friday At the Picket Fence!

I hope you'll enjoy visiting their blog.
My Burlap and Chalk Paint chair won a contest over at Canvas Home Basics, You should check out some of their contests, I won over $100 in merchandise!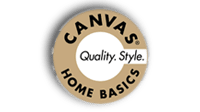 I got a huge Welcome from Cozy Little House, please go over and have a look!
I had my first experience as a guest blogger for RESTORE INTERIORS, I had fun and I would like to thank Kelli for having me!  She does amazing furniture transformations, plus a whole lot more!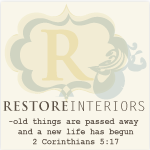 Kelli also featured my Burlap and Chalk Chair at Restored it Wednesday!
My "I Put A Bird on It" magazine table was featured at Coastal Charm, it's a blog that I know you will love!
My end table to night stand was previewed over at The DIY Showoff Blog! Roeshel has a lot going on and you'll find plenty of inspiration!