The lake condo had to be decorated on a budget.   One of my go-to places for budget decor is Kirkland's.  When I walked in and saw this picture, I knew it would be the inspiration for what became the green room…I did have to make a phone call first, because my daughter has this same picture in her kitchen.  I don't know about you, but when I'm about to buy something, that someone I'm close to has, I have to make sure it's ok with them first!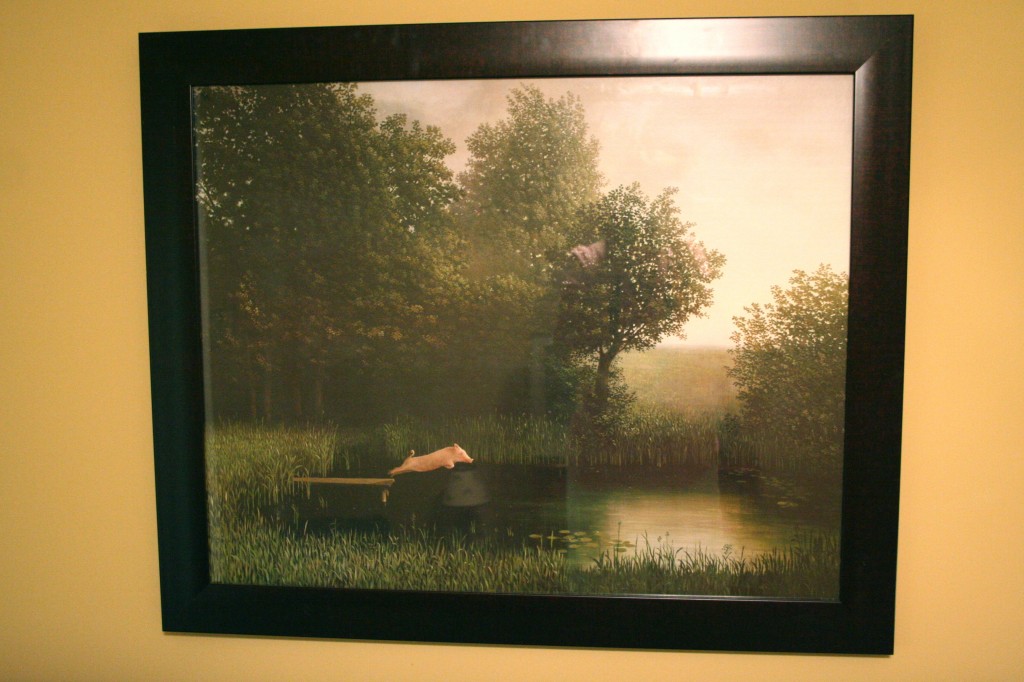 She calls it the Happy Pig, and I must agree!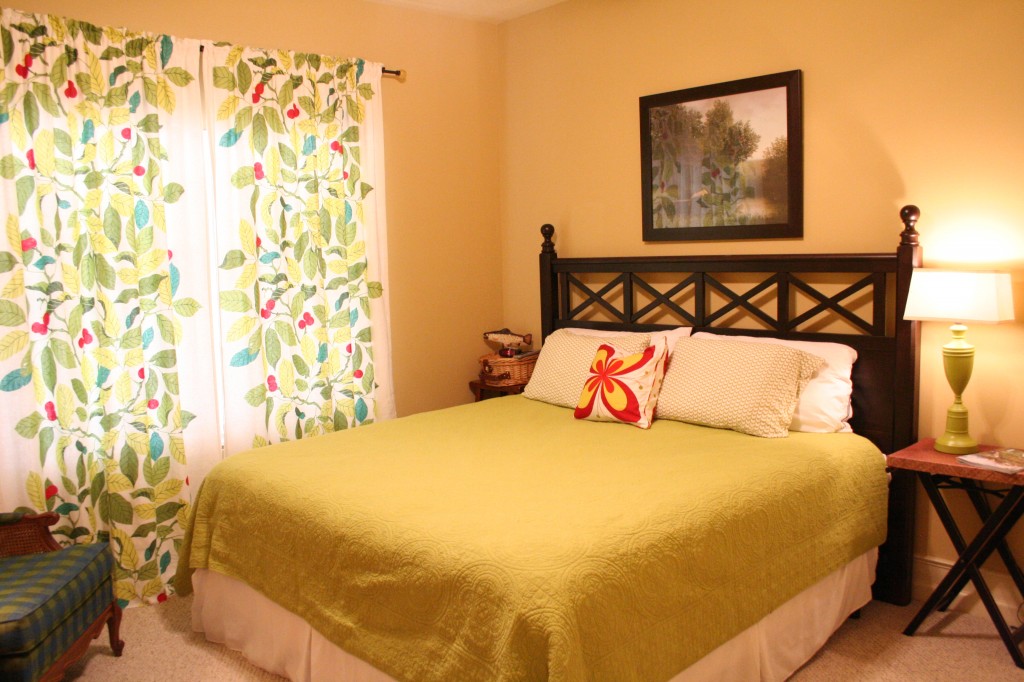 The quilt is from TJ Maxx, bedding from Big Lots (it looks like the Grand sheets from Pottery Barn, the ones with the black embroidered stripes) and the curtains and throw pillow are from Ikea. I love that pattern and color of the curtains!
The headboard was bought at a Goree's Furniture store in Opelika, for $199, it's a king sized headboard only. I love it too!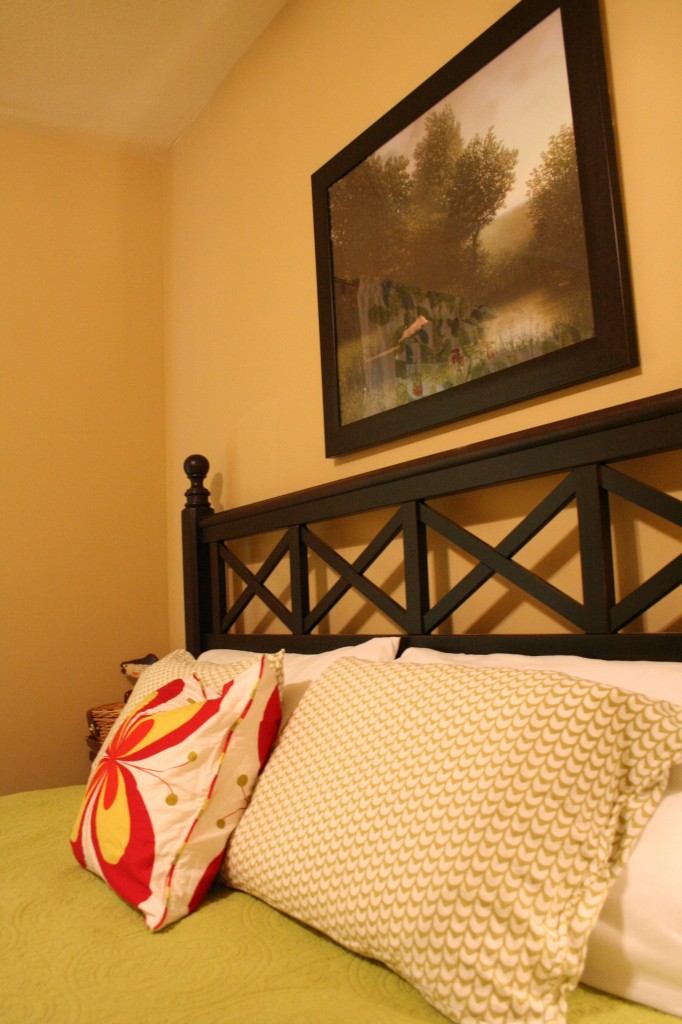 The lamp was a wood and brass beauty from Goodwill, I think it was $3.99, after a Krylon paint job, it's cheery, just like the pig!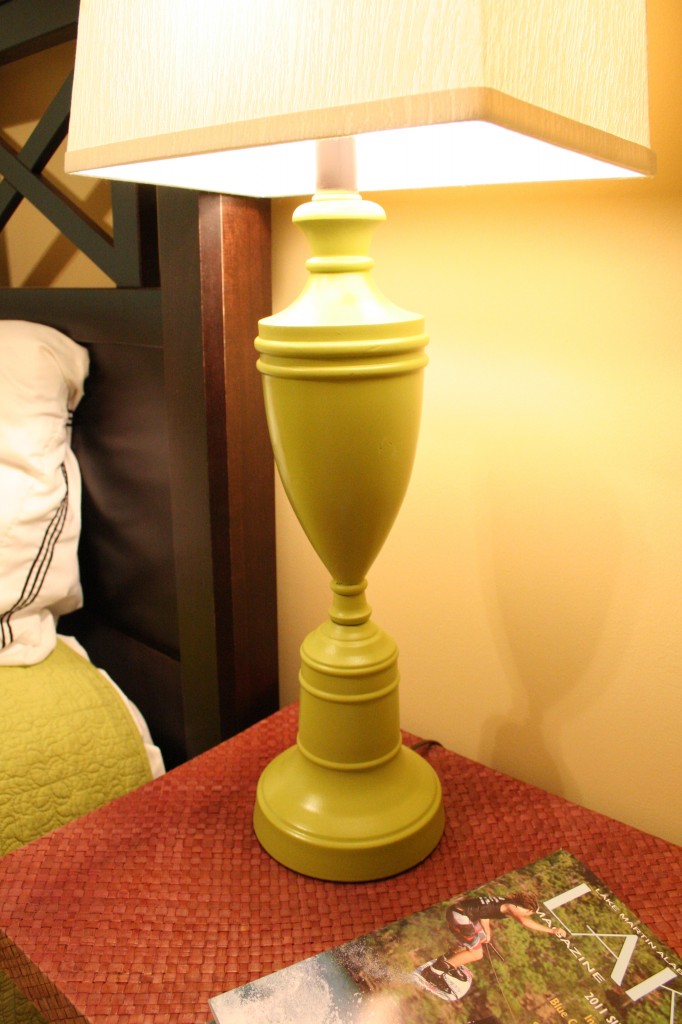 The chair is from The Plunderosa, I knew it would be a perfect place to read a book or sit down and put your shoes on, second hand, but perfect condition!
Throw in a fisherman's basket, fish on a stick and a place to hang your hat or wet swim suit and you have The Green Room!  (All items bought at the annual fall thrift sale for the Service League.)
And one of my favorite words!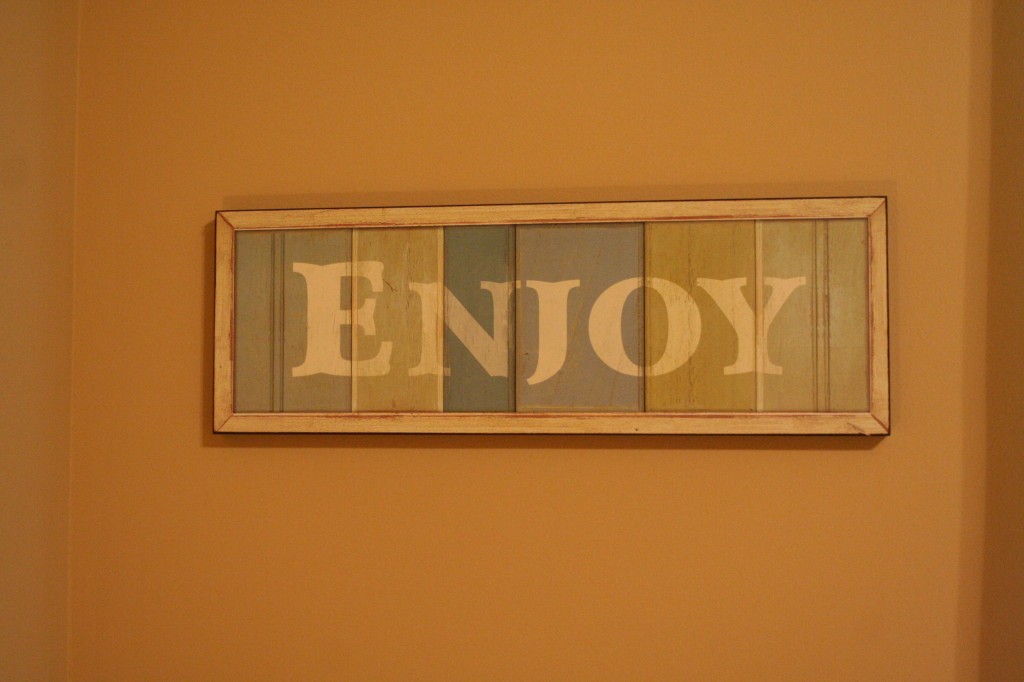 This is how the green room came together, it's a very Happy Room! What do you use for inspiration??