It almost the most wonderful time of the year and today I'm sharing some of my very favorite hostess gift ideas! I always bring a small gift to friends and family when they have us over just to let them know I'm grateful for them opening their home to us. If you struggle with knowing what to bring someone hosting a holiday party, I'm sharing my top ten holiday hostess gifts so you can be prepared for any occasion this holiday season.
(I have included my affiliate links to each item.)
This set of holiday kitchen towels are the perfect gift for any host or hostess. Wrap up this festive pair of towels or even split up the pack and wrap a loaf of homemade bread.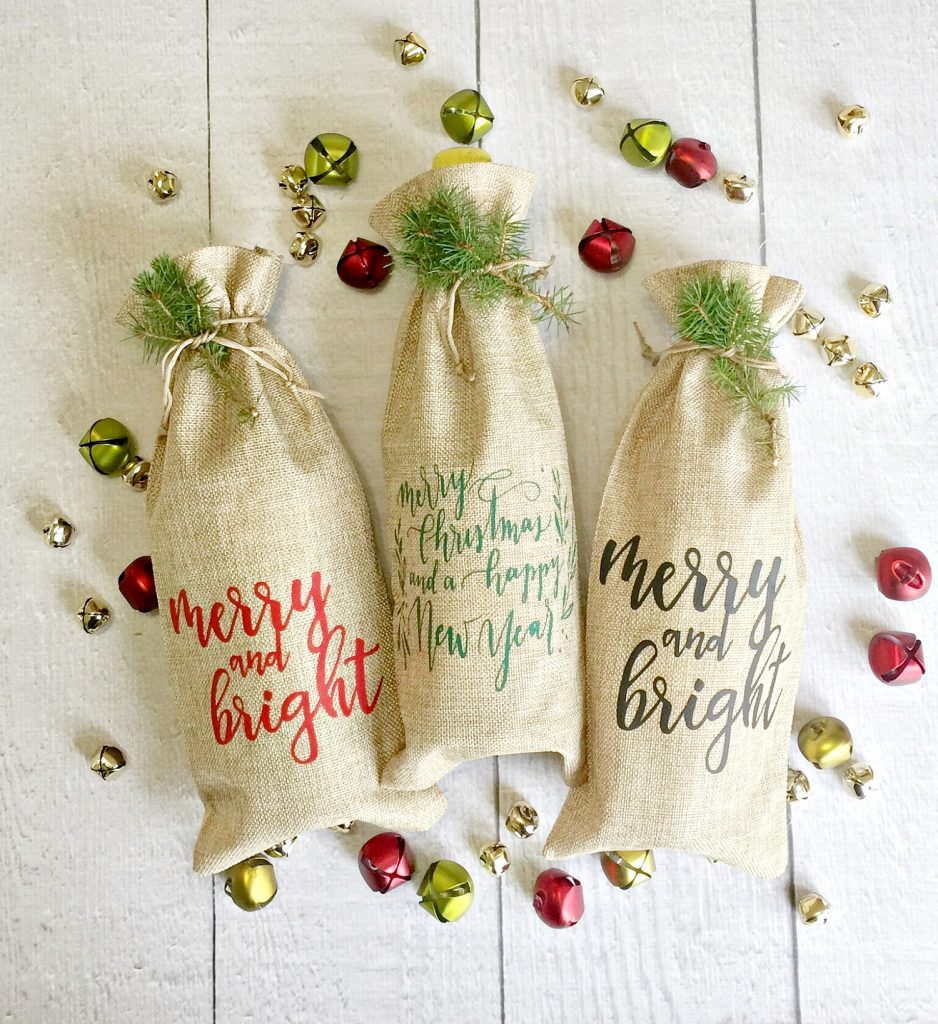 When in doubt, wine is always a good idea to bring to a holiday get-together. Make your own wine gift bags this year. You can grab the burlap bags on Amazon and just add your own holiday touch.
This is my absolute favorite Christmas candle. The Thymes Fraser Fir Votive Candle is great to bring as a hostess gift because everyone loves this candle. I usually purchase a few of these to have on hand for any last minute gifts that I might need, too.
I don't know anyone who doesn't love a succulent. With this ceramic succulent pot set, you can create six hostess gifts with very little effort and they are so affordable, too! This is such a great gift for those who love to garden and super fun to make.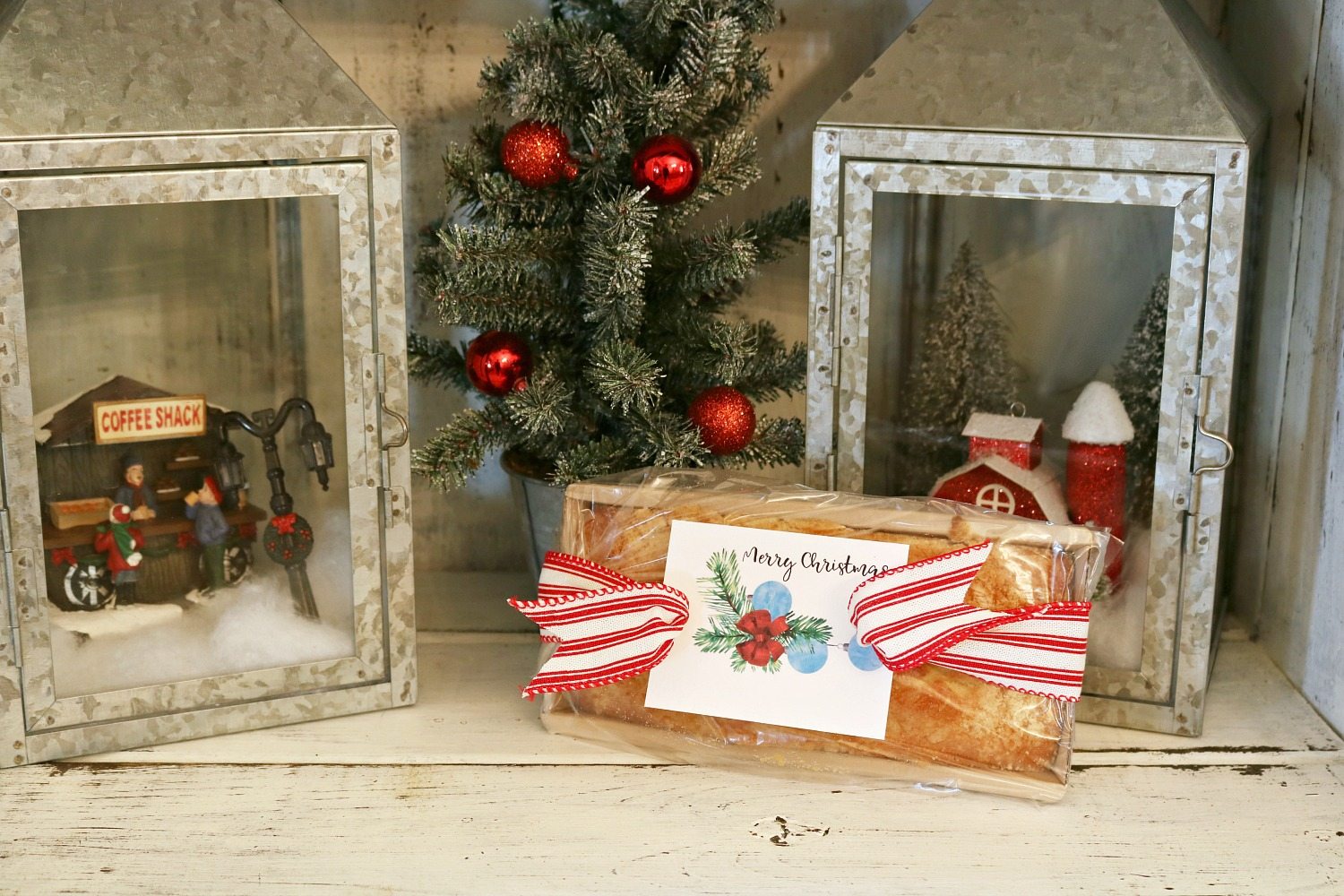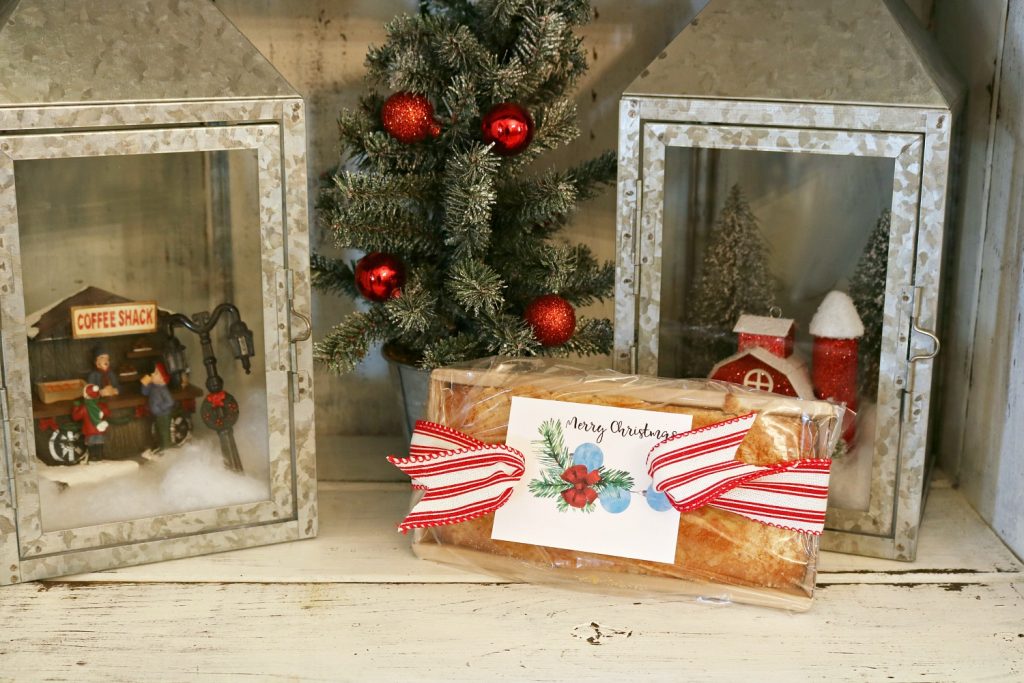 These Merry Christmas Gift Tags are perfect for any bread that you make (or buy). If you bake your own bread, order some nice oven-safe loaf pans, bake your bread and print the tags to tie on top. So easy to do and this really is such a nice handmade gift.
When in doubt… coasters are always a good gift idea. This gold edge coaster set is so beautiful and will match anyone's home. These are definitely not your grandmas' coasters!
This set of Turkish Hand Towels is great for anyone on your gift list. They are so luxurious and are great for a hostess gift, teacher gift or for anyone really. Tie a festive ornament or sprig with a holiday ribbon and you have the perfect gift.
Don't you love a beautiful recipe box? This Rifle Recipe Card Box has me seriously swooning and this would make the perfect gift. You could even fill out a card with your favorite cookie recipe and give them both together… a gift that keeps on giving!
These pineapple ceramic dip bowls are perfect to pair with a gourmet dip mix for a hostess gift. The pineapple is the symbol for welcome and I would feel so welcome arriving at a holiday party with these!