Hey guys, welcome back to our monthly thrifty style decor ideas! Today I am sharing one of my favorite decor secrets! I love using free or thrifty jars, bottles and glasses to decorate my home!
I either have a serious problem and need to be recycling or I am brilliant!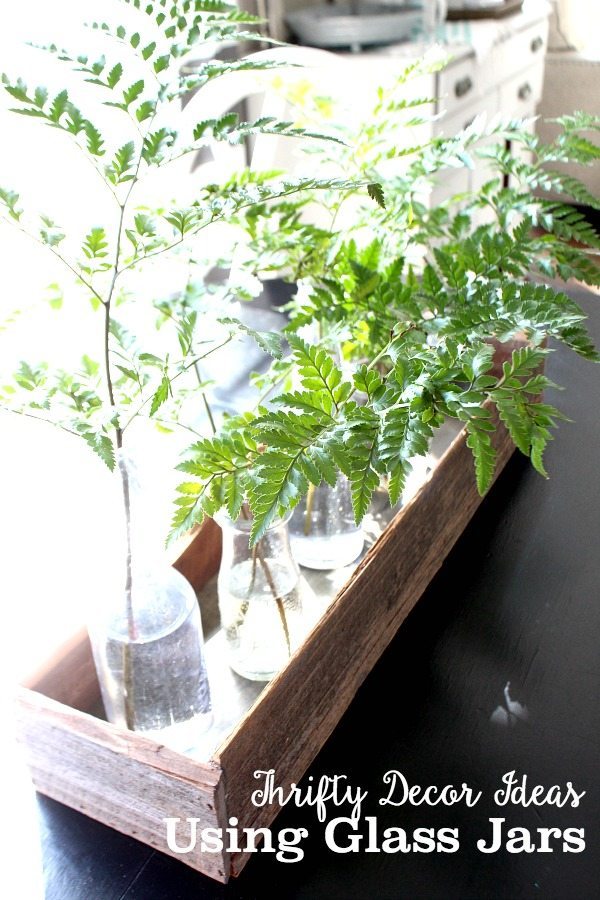 A cabinet filled with old soda bottles and aqua mason jars makes my heart happy. I use them for every season. Beside the bed, on the table, plopped on the mantel…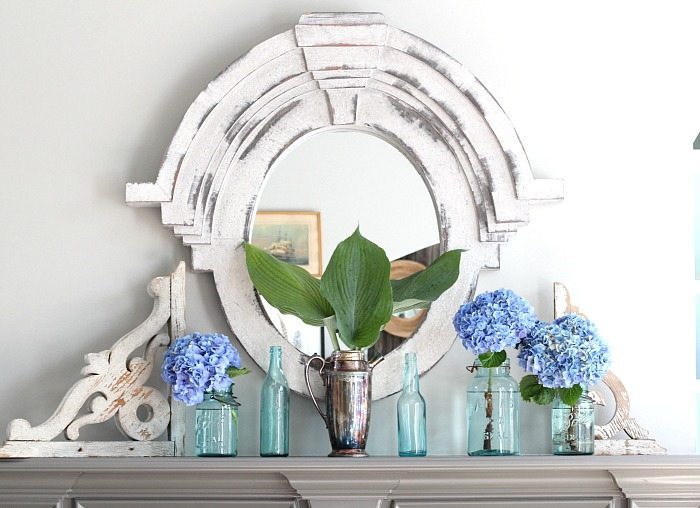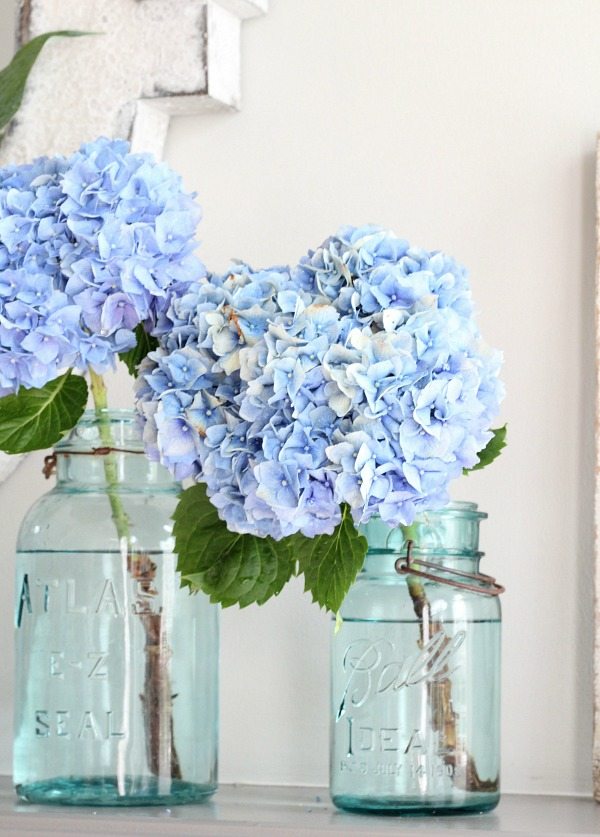 I see these aqua mason jars everywhere and they are very affordable!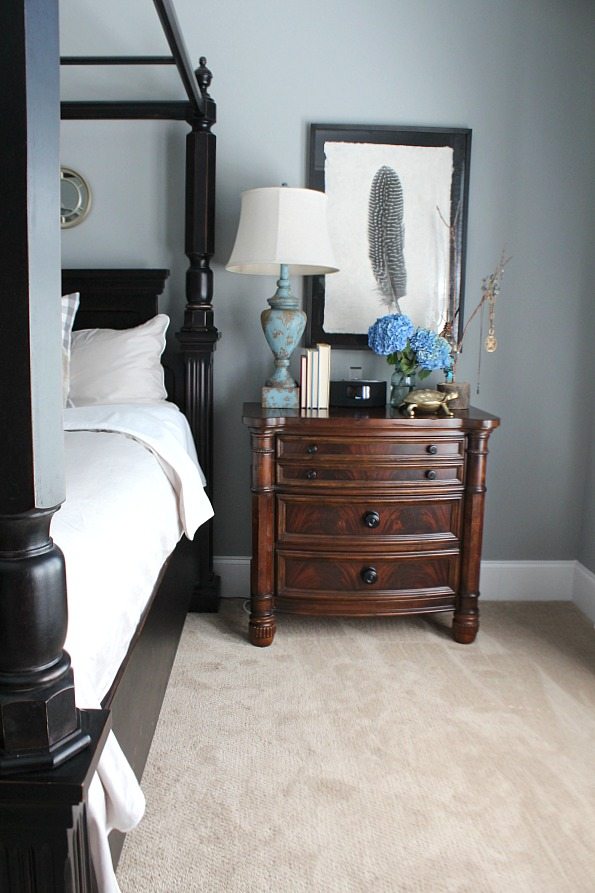 I use them on my nightstand too!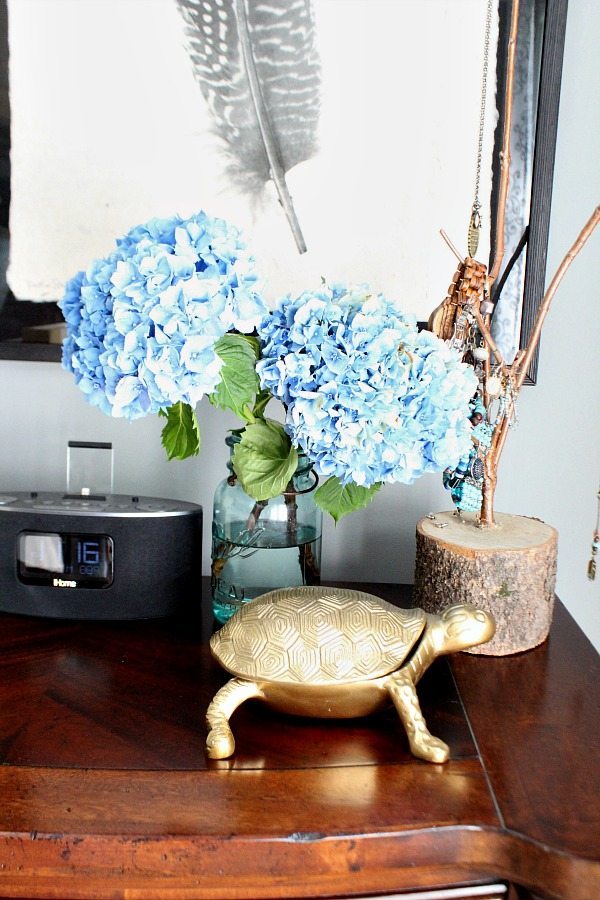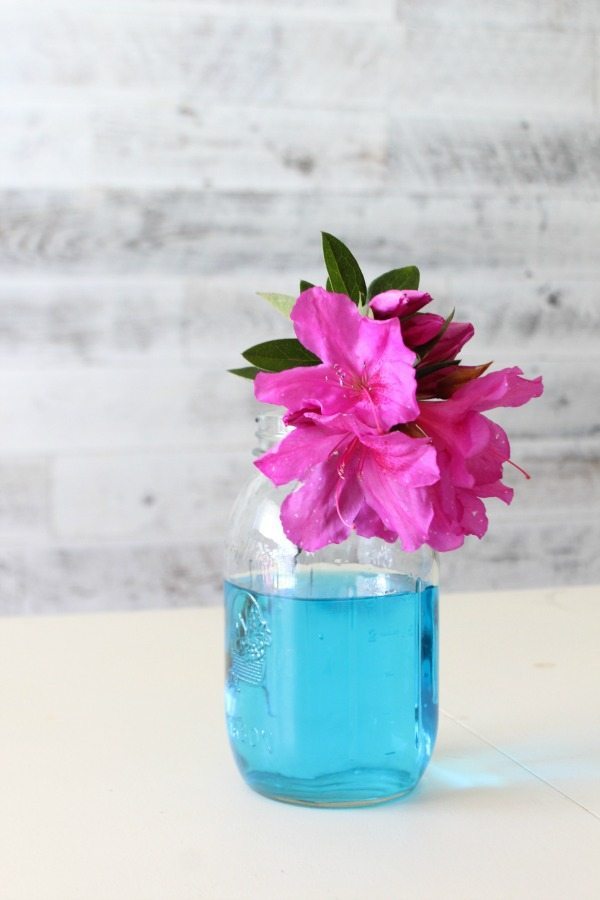 You can add food coloring to the clear mason jars for a fun pop of color. Love it with the azaleas!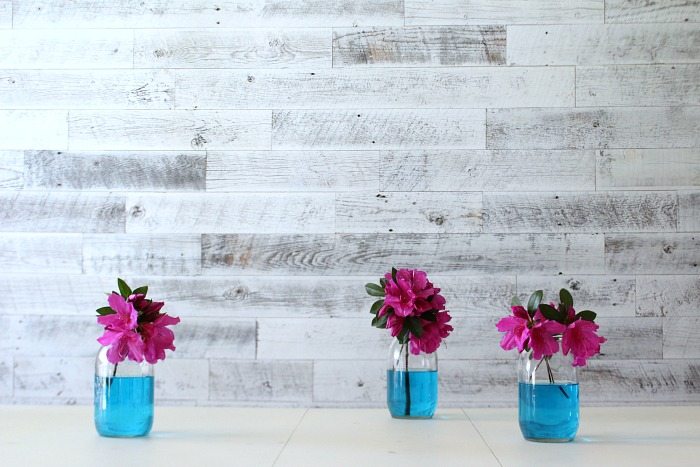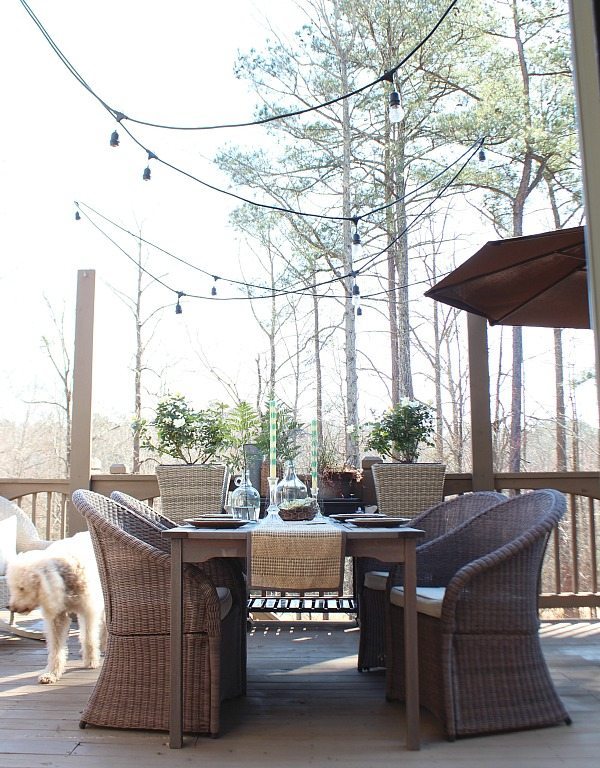 I don't always buy wine in big jugs but when I do, I save them to use on my table!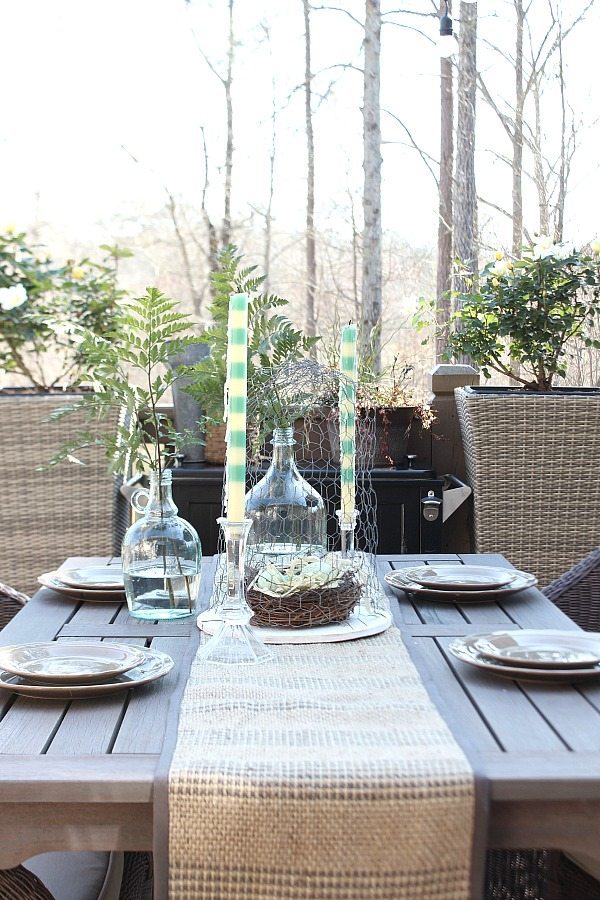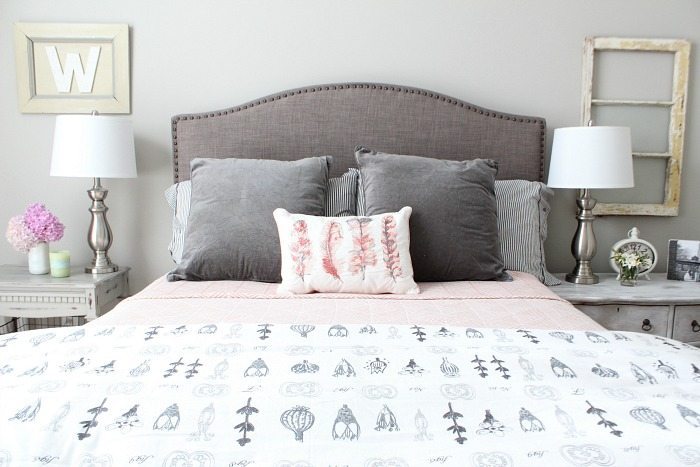 Another free jar that I love to collect are the spaghetti sauce jars that are actually mason jars too! I've been known to spray paint those! Love the pink hydrangea in this one!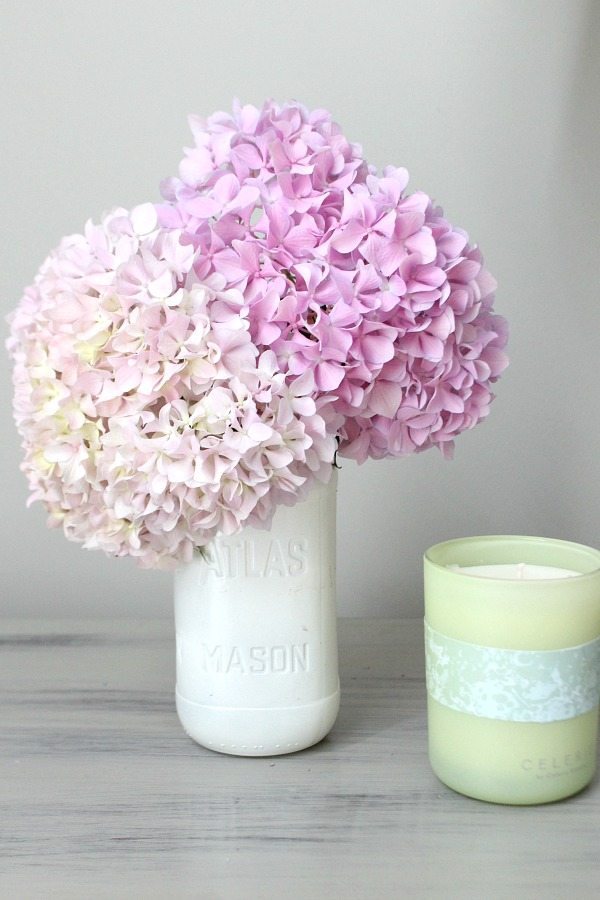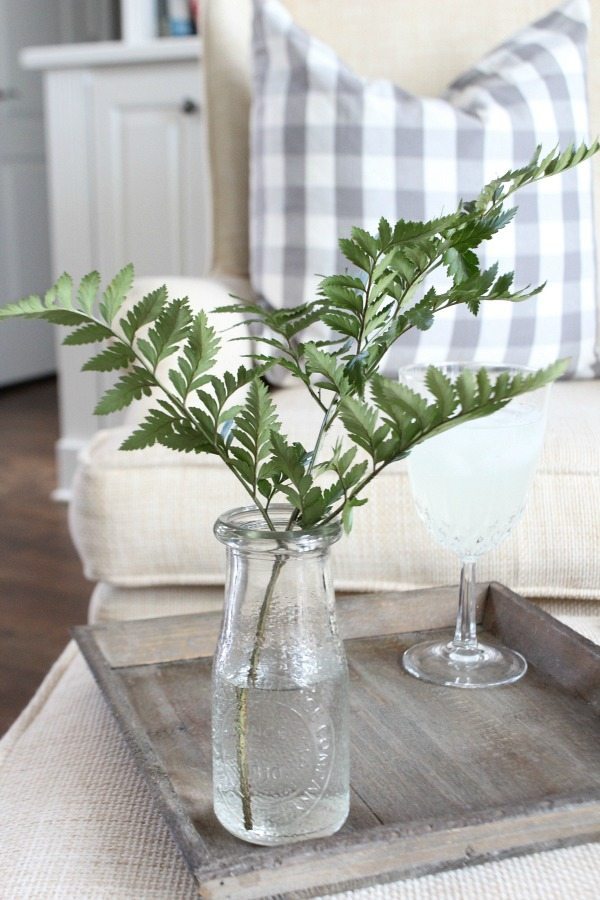 Some jars are just a dollar and they look like vintage milk containers.
I'm not too picky, I'll keep just about any glass or jar that can hold water 😉
Thanks for stopping by now go see what my thrifty friends are sharing: